Greetings:
We'll start this week with an apology to JEFF NELSON, the news director at WDAY-TV in Fargo, ND, whose job I listed as open last week.
It isn't open.  It wasn't open.  Jeff is still there.  I misread a posting for an opening at sister station WDAZ-TV in Grand Forks.  Apologies to Jeff, with my thanks for being good-natured about it.
This week, there are  FOUR new news director openings, with just  ONE new ND to share.  That raises our count of open ND jobs to 33.
We've got a repeat of an ad for a VP/GM job for a Florida based all news channel, as well as display ads for two vendors you should visit while at NAB.
In Names in the News, a promotion in the Twin Cities, a former ND and GM is on the mend from a liver transplant, and two obituaries: one for a longtime reporter on our industry, and the other for the man who's been called the first TV reporter.
That's all below…
New News Director Openings:
WMTW-TV, Portland, ME…GEORGE MATZ is leaving one Hearst-owned ABC affiliate for another.  He's joining KMBC-TV in Kansas City as the Assistant News Director.  George has been ND here since 2005, and previously worked for Hearst's WISN-TV in Milwaukee.
WCYB-TV, Bristol, TN…STEVE HAWKINS has left this NBC affiliate where he'd worked since the mid-70's in a variety of roles, including anchor.  He'd been ND here since 1985.  WCYB is owned by Bonten Media.
KTVE/KARD-TV, W. Monroe, LA…for the eighth time in less than ten years, the search is on for a new ND for this NBC/Fox duopoly.  My recores show BONNIE VAN had been the ND here since May, 2010.  Nexstar owns these stations.
KUPB-TV, Midland/Odessa, TX…this Univision affiliate is looking for a new ND to replace JOSE ANTONIO PESQUEIRA who left the station in December.  KUPB is owned by Entravision.
Newly Named News Directors:
KVOA-TV, Tucson, AZ…CATHIE BATBIE has been promoted to News Director for this Cordillera Broadcasting owned NBC affiliate.  She's worked at KVOA for more than ten years in a variety of roles, and also worked in Terre Haute, IN.  Cathie replaces KATHLEEN CHOAL who was promoted to GM of another Cordillera station, KSBY-TV, Santa Barbara-Santa Maria-San Luis Obispo, CA after five years as ND here.
**** ***** ****
HELP WANTED AD:

Vice President/General Manager, Bay News 9, Tampa, FL
The country's top 24-hour local news channel, Tampa Bay's Bay News 9, is seeking a Vice President/General Manager to lead the innovative 24-hr news channel. We need someone with a very strong news background, so applicants must be a current or former news director.
You will work in a state-of-the-art facility in St. Petersburg, Florida. You will implement strategy for Bay News 9, baynews9.com, two on-demand channels, and a regional Spanish news channel. This position will report to the Corporate Vice President of Local Programming Group.
We need someone with exceptional news judgment and superior people skills. Candidates must have eight years or more of senior news management experience in affiliate television or cable news. Familiarity with social media is important.
Florida's Bay News 9 is located in St. Petersburg, voted one of the most livable cities in America and minutes away from beautiful beaches and Bay area waterways that can be enjoyed all year round.
If interested in leading the nation's #1 local news channel, submit your online resume at www.baynews9.com. No phone calls!
Bright House Networks is an EOE M/F/D/V – all qualified candidates are encouraged to apply.
**** ***** ****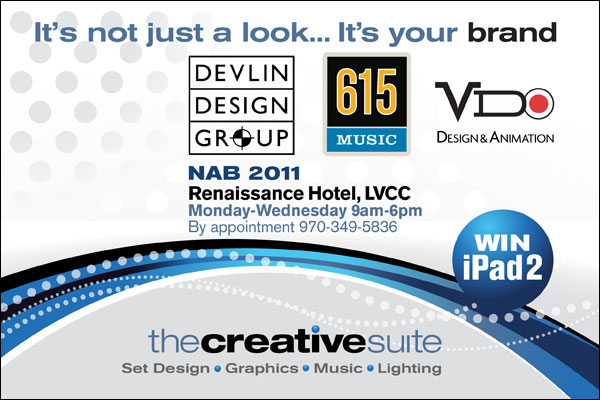 **** ***** ****
Other News Management Openings:
Assistant News Director:
KSDK-TV, St. Louis, MO (listed 3/12/11)
WVIT-TV, Hartford/New Haven, CT (relisted 1/30/11)
WISN-TV, Milwaukee, WI (listed 2/18/11)
WSJV-TV, South Bend/Elkhart, IN (position relisted 2/25/11)
KREM-TV, Spokane, WA (relisted 1/1/11)
KTIV-TV, Sioux City, IA (relisted 2/25/11)
Executive News Producer:
KYW-TV, Philadelphia, PA (listed 3/12/11)
KIRO-TV, Seattle, WA (PM EP, relisted 2/18/11)
KPHO-TV, Phoenix, AZ (listed 2/12/11)
KXTV, Sacramento, CA (listed 2/25/11)
WTAE-TV, Pittsburgh, PA (Dayside EP, new listing this week)
WTVD-TV, Raleigh/Durham, NC (relisted 3/4/11)
WXIN-TV, Indianapolis, IN  (relisted 2/18/11)
WVIT-TV, Hartford/New Haven, CT (listed 2/18/11)
WCPO-TV, Cincinnati, OH (Morning EP, relisted 2/18/11)
WTMJ-TV, Milwaukee, WI (Special Projects EP, listing revised 1/14/11)
WBRC-TV, Birmingham, AL (relisted 2/6/11)
WXII-TV, Winston-Salem, NC (Morning EP, listed 1/28/11)
KSLA-TV, Shreveport, LA (Morning EP, relisted 1/14/11)
WBRZ-TV, Baton Rouge, LA (listed 2/6/11)
KRNV-TV, Reno, NV (relisted 1/14/11)
Special Projects Producer:
WSVN-TV, Miami, FL (listed 2/12/11)
KTNV-TV, Las Vegas, NV (listed 1/30/11)
Managing Editor:
KTVU-TV, Oakland/San Francisco, CA (relisted 1/14/11)
WJAR-TV, Providence, RI (relisted 1/14/11)
**** ***** ****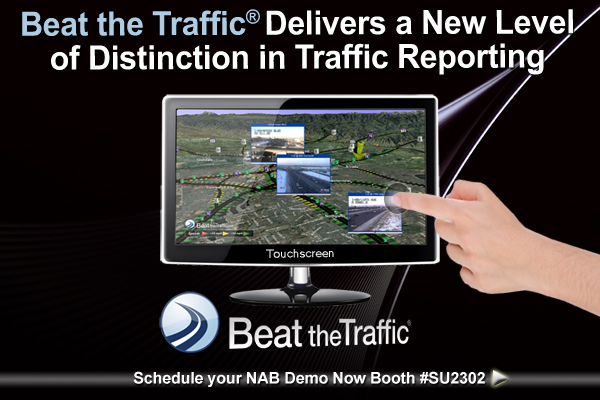 **** ***** ****
Names in the News:
WCCO-TV in Minneapolis/St. Paul has promoted ANGELA KEENAN BENSON to be its next Assistant News Director.  She had been the Managing Editor for this CBS o-and-o.  Angela has worked there almost seven years and previously worked as a producer in Boston, Charlotte and Corpus Christi, TX.
Best well-wishes to JOHN WOODIN, onetime ND and GM who is recovering from a liver transplant.  John had been struggling with his health but was fortunate to receive the liver.  He retired as GM of KIRO-TV in Seattle in 2006.  He'd been an ND in Atlanta, Providence, and Huntsville, and a GM in Dayton, OH.  John also worked in Mobile and Norfolk, and spent part of his career in print journalism.  Your get-well note will find him at: jwoodin7@yahoo.com
A longtime reporter on our industry, DAWSON B "TACK" NAIL, died today after a fall at his home yesterday.  He was 82.  He'd covered broadcasting for Communications Daily since 1964, and worked for the magazine now known as Broadcasting & Cable for ten years before that.
CHESTER BURGER, who's been called the first television news reporter, died March 22 of prostate cancer.  He was 90 years old.  He joined CBS News in 1946 but spent most of his career in public relations.
**** ***** ****
The Full List:
To the best of my knowledge, here is the list of stations with open news director jobs, as of Friday, March 25, 2011.
If you know of any additions/deletions/changes/updates, please email me at: rick@rickgevers.com
KMEX-TV 5999 Center Dr.                                  Los Angeles CA 90045  **
KOIN-TV   222 SW Columbia St.                      Portland OR 97201
WSOC-TV 1901 North Tryon St.                       Charlotte NC 28206
WNCN-TV 1205 Front St.                                   Raleigh NC 27609
WRTV 1330 N. Meridian St.                              Indianapolis IN 46202
WTNH/WCTX-TV 8 Elm St.                              New Haven CT 06510
KTVX-TV 2175 W. 1700 South                         Salt Lake City UT 84104
KABB-TV 4335 NW Loop 410                            San Antonio TX 78229
News 8 Austin 1708 Colorado St.                      Austin TX 78701
KLUZ-TV 2725 F. Broadbent Pwky NE           Albuquerque NM 87107
KATV 401 Main St.                                               Little Rock AR 72201
WTEN-TV    341 Northern Blvd.                        Albany NY 12204
KOKI-TV    2625 S. Memorial                            Tulsa OK 74129
WKEF/WRGT-TV 45 Broadcast Plaza            Dayton OH 45408
KMSB-TV     1855 N. 6th Ave.                             Tucson AZ 85705
WNWO-TV   300 S. Byrne Rd.                           Toledo OH 43615
WMTW-TV 99 Danville Corner Road           Portland ME 04210
KVEO-TV    349 N. Expressway                         Brownsville TX 78521
WCYB-TV 101 Lee St.                                         Bristol VA 24201
WCIV-TV 888 Albritton Blvd.                           Mt. Pleasant SC 29464
WSHM-TV One Monarch Place #300            Springfield MA 01144
KVAL-TV   4575 Blanton Road                          Eugene OR 97405
WREX-TV 10322 W. Auburn Rd.                     Rockford IL 61105
KTVE/KARD-TV 200 Pavilion Rd.               West Monroe LA 71292
KTKA-TV   2121 SW Chelsea Dr.                       Topeka KS 66614
KIMT-TV 112 N. Pennsylvania Ave.                 Mason City IA 50401
WJHG-TV 8195 Front Beach Rd.                      Panama City Beach FL 32407
KUPB-TV 10313 W. Country Rd. #117          Midland TX 79706  **
WCJB-TV 6220 NW 43rd St.                              Gainesville FL 32653
KSWT-TV 1301 Third Ave.                                  Yuma AZ 85364
WDAZ-TV 2220 S. Washington                       Grand Forks ND 52801
KGNS-TV   120 W. Delmar Blvd.                       Laredo TX 78045
KFBB-TV   3012 Highwoods Blvd.                    Great Falls MT 59403
** Spanish language station