April 1, 2013 UPDATE #2:
As promised, here's the second UPDATE of the day and, like our earlier one, it also involves an Indianapolis news director.
KTVU-TV, the Cox-owned FOX affiliate in Oakland/San Francisco, has just announced that LEE ROSENTHAL will be its next news director. Lee is currently the ND for another FOX affiliate, WXIN-TV in Indianapolis, a job he's held since 2009. He previously had been an EP for WBNS-TV in Columbus, a producer in Tampa, and a producer/anchor/reporter in Knoxville and Binghamton, NY.
At KTVU, he replaces ED CHAPUIS who left the station in January to pursue other interests. Ed spent ten years as ND here, and has also been an ND in Sacramento and Las Vegas.
We told you earlier today that KATHY HOSTETTER was named ND for WTHR-TV in Indianapolis. Rosenthal's departure leaves WISH-TV ND STEVE BRAY as the senior news director in a market once known for ND longevity. Steve's been ND at that CBS affiliate since December.
We'll have more details on this story and all the latest news in our full newsletter later this week.
April 1, 2013 UPDATE #1:
Greetings:
In the first of two UPDATES you'll receive from me today (and no, that's not an April Fool's Day joke), we have a new news director in Indianapolis.
KATHY HOSTETTER returns to the Circle City as News Director for Dispatch's NBC affiliate there, WTHR-TV. We told you on Friday that Kathy was leaving her job as ND for WAVE-TV in Louisville for a new position to be announced soon, and soon it was.
It's a return to WTHR for Kathy, who worked there as a producer and EP from 1998-2002. She's been at WAVE for the past three years, and has also been an ND in Norfolk and Ft. Wayne. Kathy's also worked in San Jose/San Francisco and Grand Rapids, MI.
At WTHR, she replaces KEITH CONNORS who left the station earlier this year to pursue other opportunities.
As promised, we'll have another major market update for you later this afternoon.
**** ***** ****
Greetings:
Just ONE new ND and ONE new opening to report in this week's edition, leaving our count of open ND jobs at 20.
But we have lots of other items worthy of a few minutes of your time.
We have paid ads for that newly open ND job, as well as ads for EP positions in three markets. We welcome back a returning advertiser, Weather Metrics, with a free offer, and continue to showcase a free service for your newscast from Money Talks. And our longtime supporter, the Devlin Design Group, offers you a chance to win an iPad at their NAB headquarters.
We have FOUR obituaries this week, including two long-ago veteran NDs, a network staff member, and the father of a current ND.
And we have a handful of managers on the move in our Names in the News section.
All that, and more, after this week's changes.

New News Director Opening:
WAVE-TV, Louisville, KY…KATHY HOSTETTER announced today that she's leaving this Raycom-owned NBC affiliate for a new job which will be announced soon. Kathy's been the ND here for the past three years, and has also been a news director in Norfolk and Ft. Wayne, IN. She's also worked as an EP in San Jose/San Francisco and as a producer in Grand Rapids, MI. You can learn more about this opportunity in the help wanted ad below.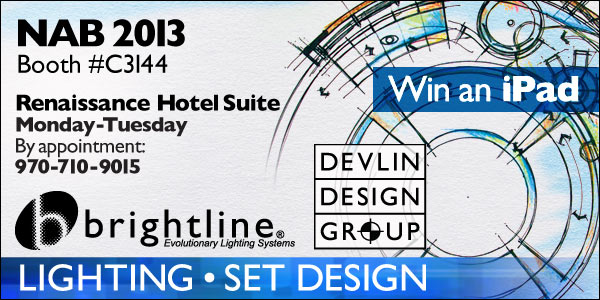 Newly Named News Director:
WBBJ-TV, Jackson, TN…SHANDA SUNDSTROM will be the next ND for this Bahakel Communications owned ABC affiliate. She's currently an EP for KFSM-TV in Ft. Smith, and has previously worked in Sioux Falls, SD, El Paso, TX, and Miami. At WBBJ, she replaces KEITH BAKER who left the station last December to be ND for WOWK-TV in Charleston/Huntington, WV.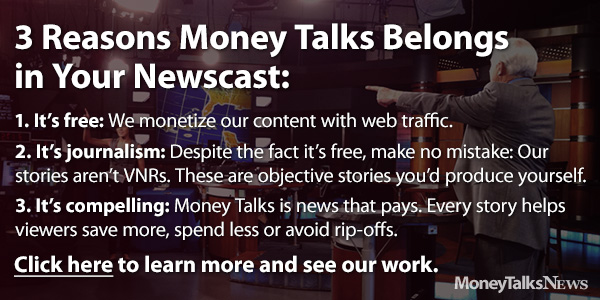 Help Wanted Ads:

News Director, WAVE-TV, Louisville, KY:
WAVE-TV, Raycom-owned top 50 NBC affiliate in Louisville, KY, seeks news director who is a passionate, creative leader and effective communicator and coach who will empower team members to define and then deliver to the audience of the future compelling content on four screens.
Send your vision on making our viewers the most well served in the country to GM Ken Selvaggi at kselvaggi@wave3.com.
WAVE 3 signed on as Kentucky's first television station 65 years ago and currently produces 40 hours of news weekly and streams all newscasts live on mobile. Louisville is a growing community with a vibrant media market and arts and entertainment scene. It is home to home to UPS, GE, Ford, Humana and Churchill Downs, the site of the Kentucky Derby.

Evening Executive Producer, KCRA-TV, Sacramento, CA:
KCRA 3, the #1 news leader in Sacramento, has an immediate opening for a Night Side Executive Producer. We are looking for an exceptionally strong leader to guide our Night Team. We want a bold decision maker who knows how to win in a very competitive news market.
Our ideal candidate:
Leads aggressive enterprise news coverage and breaking news on air and on line
Knows the importance of delivering highly promotable stories with strong viewer benefit
Coaches excellent writing and copy editing
Builds strong collaboration among producers, reporters, anchors and directors
Posesses the creative, critical eye of a "Show Doctor" who can deliver visually compelling production elements
Our Executive Producer will oversee newscasts for both KCRA 3 News at 11p and KCRA 3 News at 10p on My58.
Absolutely no beginners! We are looking for someone with at least 5 years of experience as a producer and/or as an Executive Producer. Must be able to work flexible hours if needed. Hearst Television is an outstanding company and at KCRA, you'll be working at a station located in a great place to live in Northern California.
If you want to work and thrive at one of the best stations in the country, please send your cover letter and resume to:
Lori Waldon
KCRA 3 News Director
lwaldon@hearst.com (preferred)
Or by mail:
Lori Waldon
News Director
KCRA 3 News
3 Television Circle
Sacramento CA 95814
No Phone Calls!
Executive Producer, WCMH-TV, Columbus, OH:
WCMH-TV, the NBC affiliate in Columbus, OH is accepting applications for an experienced FT Executive News Producer.
We are searching for a content visionary to help lead our TV & digital newsgathering efforts. The EP will be responsible for the finesse and continuity of our daily newscasts. Specific duties include script approval, internal teasing and oversight of graphic showcasing.
To be considered, show us what you can do! Position requires at least 5 years producing experience; supervisory experience is preferred.
Send application materials and non-returnable work samples to:
Michael Fabac
News Director
WCMH TV
3165 Olentangy River Rd.
Columbus OH 43202
You may also apply online at www.mediageneral.com/careers
EOE M/F/D/V Drug test and background check required e-Verify is used upon hire to confirm eligibility for employment in the U.S.
Executive Producers (2), KOAT-TV, Albuquerque, NM:
KOAT-TV in Albuquerque, New Mexico, is looking for two executive producers for the morning and evening newscasts.
The morning show is an excellent opportunity for a strong producer to get your management stripes. You'll be in charge of a #1 morning newscast with an established anchor team.
The evening newscasts require an experienced executive producer to oversee our #1 5pm, 6pm and hour long 10pm newscast. You must be able to train producers and work with them to produce up the big story and other aspects of the newscast. You will be responsible for editorial content and management of staff during the night.
Both executive producers will have resources including a helicopter, two satellite trucks and three ENG trucks. KOAT is a Hearst station so there are opportunities for growth in the company.
You can e-mail your resume and a link to your work to: Sue Stephens, News Director, KOAT-TV at sstephens@hearst.com.
You can also send a resume and a non-returnable newscast air-check DVD, along with a cover letter stating where you found out about this job to:
Sue Stephens
News Director
KOAT-TV
3801 Carlisle Blvd NE
Albuquerque NM 87107.
KOAT-TV, a division of Hearst Television, Inc., is an Equal Opportunity Employer.
Other News Management Openings:
ASSISTANT NEWS DIRECTOR:
WISH-TV, Indianapolis, IN (relisted 3/16/13)
WRTV, Indianapolis, IN (listed 2/15/13)
WNCT-TV, Greenville/New Bern, NC (relisted 2/2/13)
EXECUTIVE NEWS PRODUCER:
The Weather Channel, Atlanta, GA (Morning EP, listed 3/16/13)
KNBC-TV, Los Angeles, CA (PM EP, relisted 2/23/13)
KDFW-TV, Dallas, TX (Morning EP, relisted 2/2/13)
KING-TV, Seattle, WA (Two openings, AM & PM/EP, listing updated 2/2/13)
KNXV-TV, Phoenix, AZ (Special Projects EP, relisted 2/15/13)
WFTS-TV, Tampa, FL (Dayside EP, relisted 3/8/13)
KCRA-TV, Sacramento, CA (PM EP, new listing this week, see ad above!)
WXIN-TV, Indianapolis, IN (PM EP, relisted 3/8/13)
KUSI-TV, San Diego, CA (relisted 2/2/13)
WCMH-TV, Columbus, OH (listed 3/22/13, see ad above!)
WVEC-TV, Norfolk, VA (listed 2/15/13)
WFMY-TV, Greensboro, NC (listed 2/2/13)
KOAT-TV, Albuquerque, NM (2 jobs, AM & PM, listed 3/22/13, see ad above!)
WHBQ-TV, Memphis, TN (new listing this week)
WTEV/WAWS-TV, Jacksonville, FL (AM EP, listed 3/2/13)
WTLV/WJXX-TV, Jacksonville, FL (PM EP, listing revised 2/2/13)
KFSN-TV, Fresno, CA (PM EP, listing modified 3/16/13)
WINK-TV, Ft. Myers, FL (PM EP, relisted 2/2/13)
WIS-TV, Columbia, SC (AM EP, listed 2/2/13)
WCYB-TV, Bristol, TN (relisted 2/2/13)
KOLO-TV, Reno, NV (Morning EP, relisted 2/15/13)
MANAGING EDITOR:
KNBC-TV, Los Angeles, CA (relisted 2/23/13)
KCRA-TV, Sacramento, CA (relisted 2/23/13)
Obituaries:
We have too many obituaries this week, unfortunately.
ALEC GIFFORD, a longtime New Orleans news director, anchor, and reporter, died March 22nd at the age of 85. He also spent one year working for NBC News in New York. This detailed obituary from the New Orleans Times-Picayune describes his long career.
Another longtime newsman, Kansas City's WALT BODINE, died March 24th at the age of 92. He's a one time ND for WDAF-TV who hosted a radio program for years. The Kansas City Star offers this lengthy memorial.
SANDY POLSTER, whose long career in both print and television included a stint as a news writer for the CBS Evening News with Walter Cronkite, died March 21st. He was 71 and had fought gastric cancer. He got the last word by writing his own obituary.
Finally, our sympathy to ADAM BRADSHAW, news director for KVVU-TV in Las Vegas, on the loss of his father, GLENN BRADHSAW. The senior Bradshaw died at the age of 91 in his cabin in Wisconsin. He was a longtime professor of art at the University of Illinois. Mr. Bradshaw was known internationally for his works in abstract watercolor and more specifically in the Casein paint format. Your kind note to Adam can be sent to: mrnews5@gmail.com
Situations Wanted:
We offer a free situations wanted ad to news managers who are out of work and looking for a new opportunity. If you'd like to state your case to a well targeted audience, email me an item (max. 150 words). You may include a link to a website, an email address, and a photo. You must include your name. I'll run it for one week. I don't represent or endorse those listed, but merely trying to help.
There were no takers this week.
Names in the News:
Congratulations to KNXV-TV in Phoenix, KMGH-TV in Denver, WTHR-TV in Indianapolis, and WVIT-TV in Hartford/New Haven who were the local commercial stations who were honored with Peabody Awards this week. The complete list is here.
TIM STEELE has joined LIN Media's KOIN-TV in Portland, OR, as Digital Executive Producer. He held the same job at another LIN station, WOOD-TV in Grand Rapids, MI.
KVUE-TV in Austin, TX, has a new Assistant News Director. MICHELLE CHISM joins the Belo-owned station from KTHV-TV in Little Rock, where she was the Senior EP. She's also worked for another Little Rock station, and in Springfield (MO) and Kansas City.
MICHELLE BEECH joins AR&D has a (deep breath here) 360-Degree Marketing Strategist and Station Brand Consultant. She'll be responsible for developing new strategies, brand business models, and training curriculums across all platforms for client stations. She's worked for stations in Colorado Springs, Jackson, MS, and Kansas City, and has owned her own marketing company for the past four years
Our Full List of ND Openings:
Here is my list of stations with open ND jobs, as of Friday, March 29, 2013.
If you know of any additions/deletions/updates, please email me at: rick@rickgevers.com
WPIX-TV 220 E. 42nd Street New York NY 10017
KWHY-TV 1201 West 5th St., # T-900 Los Angeles CA 90017 *
KTVU-TV 2 Jack London Square Oakland CA 94607
KRIV-TV 4261 Southwest Freeway Houston TX 77027
KOVR-TV 2713 Kovr Drive Sacramento CA 95605
WTHR-TV 1000 N. Meridian St. Indianapolis IN 46204
WCPO-TV 1720 Gilbert Ave. Cincinnati OH 45202
KFOR-TV/KAUT-TV 444 E. Britton Rd. Oklahoma City OK 73114
WHP/WLYH-TV 3300 North 6th St. Harrisburg PA 17110
WAVE-TV 725 S. Floyd St. Louisville KY 40203 (see ad above!)
KSNW-TV 833 N. Main Wichita, KS 67203
WEYI-TV 2225 W. Willard Road Clio MI 48420
KGUN-TV 7280 E. Rosewood St. Tucson, AZ 85710
KRDO-TV 399 S. 8th St. Colorado Springs CO 80905
KINT-TV 5426 North Mesa El Paso TX 79912 *
WJTV 1820 TV Road Jackson MS 39204
KRIS/KZTV 301 Artesian St. Corpus Christi, TX 78401
KCAU-TV 7280 E. Rosewood St. Sioux City IA 51101
KMIR-TV 72920 Parkview Dr. Palm Desert CA 92260
WVVA-TV 3052 Big Laurel Highway Bluefield, WV 24701
* Spanish language station