Thursday, March 8, 2012 UPDATE:
Two interesting developments to share with you this afternoon. Longtime newsman-turned-general manager ERIC LERNER moves cross-country to take a GM position in Philadelphia, while Scripps reaches inside the company to fill a corporate news opening.
JEFF BROGAN, who's been the news director for Scripps' WPTV (NBC) in West Palm Beach for the last two years, has been named Senior Director of News Strategy and Operations for the company. LANA DURBAN-SCOTT also has that title and the two will work together with the company's properties, and both will be based in Cincinnati.
The move is a return home for Jeff, a Cincinnati native. He began his career at WXIX-TV there, then joined Scripps' WCPO-TV as a producer in 2000. He was promoted to EP in 2004, and Assistant ND in 2008 before taking the WPTV job two years later.
Meanwhile, ERIC LERNER has been named VP/GM for WCAU-TV, the NBC o-and-o in Philadelphia. He's been the VP/GM for KIRO-TV in Seattle since 2006, and earlier held the same role for ABC's KFSN-TV in Fresno, at the same time…connect the dots…that VALARI STAAB, the head of the NBC owned stations division, was the GM at ABC's KGO-TV up the road in San Francisco.
Eric's a former ND in Chicago, Seattle, and Wichita, and also worked in Providence, Rochester, NY, Buffalo, Greensboro, NC, and Des Moines. He began his career as a consulting associate for Magid.
We'll have a busy newsletter later this week, which may be delayed by travel.
Wednesday, March 7, 2012 UPDATE:
Congratulations to TRACEY WATKOWSKI who's been named VP of News at KGO-TV in San Francisco, the ABC o-and-o there. It's a return to KGO for Tracey, who served as the Assistant News Director there from 1999-2006. That's when she became ND for another ABC o-and-o, KFSN-TV in Fresno, the job she holds today. Tracey's also worked in Philadelphia, Cincinnati, and for CNN.
It's been a busy few weeks for Tracey and her husband. She gave birth to their first child, Jacob, in December.
At KGO, she replaces KEVIN KEESHAN who left the station in January after eleven years as ND there. Kevin took a job as the ombudsman for NBC News.  (He also had been ND at KFSN before returning to KGO as ND.)
We'll have all this week's changes in our regular weekly newsletter, which may be a little delayed this week by travel.
**** ***** ****
Greetings:
The end of the rating period may have helped create some of the THREE new news director openings in this week's report. And there's ONE newly named ND to tell you about.
That brings our list of open ND jobs to 26.
Also this week, we have THREE new help wanted ads, including one from the Associated Press. There's some news management movement to report in Names in the News, and we have an obituary for a longtime California assignment manager.
In other news, The Toledo Blade reported this week that 63 people will lose their jobs when WTOL-TV in Toledo takes over news production for Fox affiliate WUPW-TV. LIN Media is selling the station. Details in this story.
And here's our list of ND changes this week:
New News Director Openings:
KNBC-TV, Los Angeles, CA…VICKIE BURNS resigned Friday as ND for the NBC o-and-o. Her note to her staff says she wants to return East of the Mississippi. Vickie's been ND here since August 2010, and has previously run news departments at three other NBC o-and-o's, WRC-TV in Washington, DC, WMAQ-TV in Chicago, and WNBC-TV in New York. Her replacement will be the fourth news director in four years here.
XETV, San Diego, CA…CHRISTINE TANAKA has left this CW affiliate after less than two years as ND. Christine has been an ND for WRBL-TV in Columbus, GA, and KIMT-TV in Mason City, IA, and worked briefly for another Media General station, WCMH-TV in Columbus, OH. This was Christine's second time at XETV. She also worked for this Groupo Televisa owned station from 2000-2004 as Managing Editor and Assignment Manager.
WBTW-TV, Myrtle Beach/Florence, SC…congratulations to DAVID HART, longtime ND here, who's being promoted to General Manager for WRBL-TV in Columbus, GA. Both stations are CBS affiliate, and both are owned by Media General. David's been "Director of Content" at WBTW since 2010, and spent the five years before that as…drum roll, please…news director there. He's also been an EP for Media General's WSPA-TV in Spartansburg, SC.
Newly Named News Director:
KARK-TV, Little Rock, AR…AUSTIN KELLERMAN has been named ND for this Nexstar owned NBC affiliate. We told you three weeks ago that Austin was leaving another Nexstar operation, KTAB/KRBC-TV in Abilene, TX, for another position. Austin's also worked in Dallas/Ft. Worth as a producer for KTVT-TV, and also worked for KTAL-TV, the Nexstar station in Shreveport, LA. He replaces ROB HEVERLING who has left the station after seven years as ND.
**** ***** ****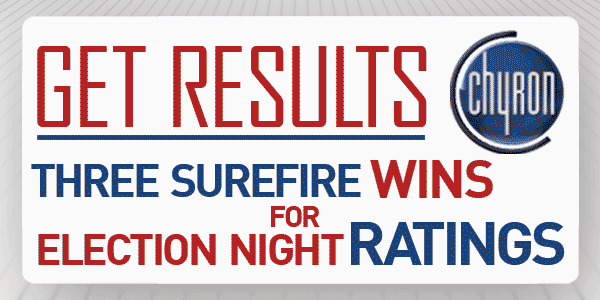 **** ***** ****
Help Wanted Ads:

Product Coordinator, Associated Press, Washington, DC:
The Associated Press seeks a Product Coordinator for its Washington, D.C. location.
The Product Coordinator ensures that our text, video and graphics products meet and exceed customer needs. The Product Coordinator will serve as a key conduit between customers, editorial, marketing, technology and all other departments to ensure smooth delivery of our award winning content.
In particular, this role will be focused on the day to day needs of AP's new domestic video portal for US broadcasters (AP Video-US).
Responsibilities:
Primary responsibility is to work with customers to maximize the usage of AP's US video portal
Works with editorial teams to keep track of AP's video portal output
Executes on-going marketing of content on the US video portal, to make sure customers are aware of new and relevant content
Works with customers and customer support team to address editorial and product questions
Works with marketing to promote video products, including the development and execution of email marketing campaigns
Travel required – approximately 15%
Qualifications:
Exceptional people skills. Ability to communicate effectively with different stakeholders and external customers.
Very resourceful. Ability to identify, react to and resolve issues quickly.
Familiarity with local TV news production and newsroom workflow strongly desired
Product development, product management experience and/or familiarity strongly desired
Familiarity with online production and workflow, a plus
Familiarity with Photoshop and content management systems a plus.
For consideration, apply via the following URL https://careers.ap.org
The Associated Press is an Affirmative Action/Equal Opportunity Employer.
**** ***** ****

Assistant News Director, WMC-TV, Memphis, TN:
Rare opportunity at NBC powerhouse: WMC-TV in Memphis, Tennessee seeks dynamic journalist to lead team as Assistant News Director.
Must have executive producer experience and love day-to-day news. Work to refine stories, showcase newscasts and oversee the best breaking news team in the Mid-South. Be ready to run, not walk, to the desk when the big story breaks.
The successful candidate will function as chief deputy to the News Director with supervisory responsibility for all news broadcasts. The AND will work closely with fellow managers and producers to implement the Action News 5 focus and philosophy. This person will assist with employee schedules, oversee budgetary aspects of operation, on-going evaluation of personnel and broadcast standards. Ability to function under deadline pressure is a must. Ability to nurture the creativity of the team and the capacity to offer constructive criticism will win us over.
Send your resume to:
Tammy Phillips
News Director
WMC-TV
1960 Union Ave.
Memphis TN 38104
or via email: tphillips@wmctv.com
**** ***** ****
Executive Producer, WPTV/WFLX-TV, West Palm Beach, FL:
WPTV – NewsChannel 5, West Palm Beach: Florida's top rated station is looking for an Executive Producer.  The EP will work on showcasing, storytelling as well as pacing for the 5p, 6p and 11p on WPTV (NBC) and the 4p, and 10p on WFLX (FOX).
Candidates should have at least five years of experience (preferably in management) and a proven track record for being creative and forward thinking for TV, Web and Social Media. If you're the right person you will have the opportunity to enhance our newsroom while growing your own skills. This is a unique chance to work for a dynamic, number one news operation in beautiful South Florida.
WPTV is a Scripps Media organization.
To apply go to Scripps.com/careers  (job requisition 4528.)
***** ***** ****

Producer, WTXL-TV, Tallahasse, FL:
ABC 27 needs a full time producer who wants a challenge. We're a small market station in a top market facility. Must have good computer skills, ENPS experience preferred.
Candidate should be an independent worker, produce compelling newscasts and be able to make quick decisions. Ideal candidate should also possess 1 – 2 years of experience.
Send resume to:
Shelly Cooper
WTXL-TV
1620 Commerce Blvd.
Midway, FL 32343
or email: scooper@wtxl.tv
WTXL TV is EOE. No phone calls please.
Other News Management Openings:
ASSISTANT NEWS DIRECTOR:
KRIV-TV, Houston, TX (listed 2/10/12)
WOIO/WUAB-TV, Cleveland, OH (relisted 1/20/12)
WITI-TV, Milwaukee, WI (listed 2/17/12)
WMC-TV, Memphis, TN (relisted this week, see ad above!)
WREG-TV, Memphis, TN (relisted 2/10/12)
WDTN-TV, Dayton, OH (listed 1/27/12)
KTIV-TV, Sioux City, IA (listed 2/10/12)
KTXS-TV, Abilene, TX (listed 12/9/11)
KTVM-TV, Bozeman, MT (listed 12/16/11)
EXECUTIVE NEWS PRODUCER:
KDFW-TV, Dallas, TX (Morning EP, listed 1/20/12)
KTVT-TV, Dallas/Ft. Worth. TX (dayside EP, listed 2/10/12)
The Weather Channel, Atlanta, GA (relisted 12/16/11)
KPRC-TV, Houston, TX (listing revised 1/20/12)
KTVI/KPLR-TV, St. Louis, MO (relisted 12/16/11)
WTAE-TV, Pittsburgh, PA (Dayside EP, relisted 2/10/12)
WRAL-TV, Raleigh, NC (relisted 2/10/12)
WTHR-TV, Indianapolis, IN (Dayside EP, listed 1/27/12)
WSMV-TV, Nashville, TN (AM EP, relisted 2/10/12)
WLWT-TV, Cincinnati, OH (AM EP, new listing this week)
WPTV, West Palm Beach, FL (AM EP, listed 2/24/12, see ad above!)
WPMT-TV, Harrisburg, PA (AM EP, relisted 2/17/12)
WHBQ-TV, Memphis, TN (relisted 12/31/11)
WJXT-TV, Jacksonville, FL (AM EP, listed 1/13/12)
WINK-TV, Fort Myers, FL (Dayside EP, relisted 12/9/11)
WHIO-TV, Dayton, OH (listed 1/27/12)
KMTV, Omaha, NE (listed 2/10/12)
WCYB-TV, Bristol, TN (listed 2/17/12)
WLNS-TV, Lansing, MI (listed 12/9/11)
KHBS/KHOG-TV, Ft. Smith, AR (Digital Media Mgr., listed 2/17/12)
MANAGING EDITOR:
The Weather Channel, Atlanta, GA (ME of Video, listed 12/23/11)
KXTV, Sacramento, CA (listed 2/17/12)
Obituaries:
Our sympathy to the staff at KGTV in San Diego which is mourning the loss of two retired staff members. One was longtime assignment editor JACK MOREHEAD who died after a long fight with brain cancer. Jack worked there for 30 years. And the station also lost a former maintenance engineer, FRANK CRUZ, who also died of cancer. More details in this story from the station's website.
Names in the News:
KNBC-TV in Los Angeles has hired PHIL DRECHSLER as an Investigative Content Producer. Phil's spent the last seven years in the investigative unit for WCPO-TV in Cincinnati as an investigative producer/photographer. It's a return to California for Phil who produced commercials for a Hollywood studio. In between, he worked as a photographer for WTOL-TV in Toledo where (full disclosure) I hired him when I was the ND there.
Veteran KGW-TV (Portland, OR) executive producer SALLY RAMIREZ has been promoted to Assistant News Director for this Belo-owned NBC affiliate. Sally's been an EP here for 13 years, but has also worked in her native Chicago for WGN-TV, as well as in Washington, DC, Sacramento, Tucson, and El Paso, TX. She fills the vacancy created when RICK JACOBS was promoted to ND a few weeks ago.
Longtime CBS affiliate relations exec GED YOUNGis launching a marketing company, GC Marketing L.L.C. Ged tells me his website is still under construction, but if you need his services you can reach him via email at: gedyoung30@gmail.com
**** ***** ****
The Full List:
To the best of my knowledge, here is the list of stations with open news director jobs, as of Saturday, March 3, 2012.
If you know of any additions/deletions/changes/updates, please email me at: rick@rickgevers.com
NY 1 News                                           75 Ninth Ave. New York NY 10011
KNBC-TV                                         3000 W. Alameda Ave. Burbank CA 91523
KGO-TV                                             900 Front Street San Francisco, CA 94111
WTVJ-TV                                        15000 SW 27th Ave. Miramar, FL 33027
KXTV                                               400 Broadway Sacramento CA 95818
XETV                                              8253 Ronson Rd. San Diego CA 92111
WCPO-TV                                          1730 Gilbert Ave. Cincinnati OH 45202
WBRE-TV                                          62 S. Franklin Wilkes-Barre, PA 18701
KSNW-TV                                       833 N. Main Wichita, KS 67203
KMTV                                                  10714 Mockingbird Dr. Omaha NE 68127
WACH-TV                                            1400 Pickens St. Columbia SC 29201
KWQC-TV                                        805 Brady Street Davenport, IA 52803
WBTW-TV                                   3420 N. TV Road Florence, SC 29501
KHGI-TV                                              13 S. Highway 44 Kearney NE 66848
WTXL-TV                                        1620 Commerce Blvd. Midway, FL 32343
KVII-TV                                                One Broadcast Center Amarillo TX 79101
KNOE-TV                                         1400 Oliver Rd. Monroe, LA 71211
KTUU-TV                                          701 E. Tudor Rd. #220 Anchorage AK 99503
KTAB/KRBC-TV                            4510 S. 14th St. Abiliene, TX
WTVY-TV                                           PO Box 1089 Dothan AL 36302
WCAV-TV                                        999 2nd St. SE Charlottesville, VA 22902
KKCO-TV                                          2325 Interstate Ave. Grand Junction CO 81505
KGNS-TV                                             120 W. Delmar Blvd. Laredo TX 78045
KGWN-TV                                           2923 E. Lincolnway Cheyenne WY 82001
KSAX-TV                                             PO Box 189 Alexandria, MN 56308
WYIN-TV                                            8625 Indiana Place Merrilville IN 46410