Thursday, April 3, 2014 UPDATE:
Veteran News Director RON BILEK is back in a newsroom. He's been named the interim ND for Gannett's WCNC-TV in Charlotte. The station is currently without either a news director and general manager, and the Assistant ND is about to leave for a new job (if she hasn't already left.)
It's the Charlotte hat trick for Ron, who previously worked at both WSOC-TV and WBTV.
Ron previously worked for Gannett in Atlanta (at WXIA-TV). He's also worked in Columbus, OH, and Cleveland, among other markets, in addition to many years working for a business journal company headquartered in Charlotte.
As I mentioned earlier this week, the full newsletter may be delayed this week by travel to NAB. I'll hope to see you there.
Monday, March 31, 2014 UPDATE:
I always like it when a former ND is promoted to a GM's job.
Congratulations to veteran Cleveland broadcaster (and longtime ND there) GREG EASTERLY who's being promoted within Tribune to be the next General Manager of WGN-TV in Chicago. Greg's been the GM at the company's WJW-TV since 2007, shortly before FOX sold it to LocalTV, which later sold it to Tribune. He spent ten years as ND at WJW, two years as ND for KNXV-TV in Phoenix, and also worked in newsrooms in Tulsa, Beaumont, TX, and San Angelo, TX.
Chicago media writer ROBERT FEDER has this story on Greg's promotion, and you can read the company's news release here.
Our full newsletter may be delayed this week by travel to NAB. I'll hope to see you there.
Greetings:
A busy week!
ONE new news director opening, and THREE newly named NDs. Two of those five changes are in top ten markets. That brings our count of open ND jobs to 24.
We have THREE help wanted ads this week, two for EP opportunities in smaller markets, and another for two openings at the University of Missouri School of Journalism.
Please welcome ExciteM, a new advertiser who can help you increase your social media program. Click on their ad below to learn more about there services. Two other advertisers who help support this newsletter will also be in Las Vegas, Weather Metrics and Devlin Design Group. (You do know you can click on their display ads to learn more, right?) 🙂
Speaking of NAB, there will be the traditional gathering of news directors again on a non-traditional night. RTDNA has chosen Wednesday night (after the RTDNA day at NAB) at 9:00 in the Parasol Down Bar at the Wynn Hotel and Casino.
We have lots of items in Names in the News, including (but not limited to) new Assistant News Directors in the two of the top three markets, and a link to a Newslab report on how ownership changes are impacting local news.
All that and more below.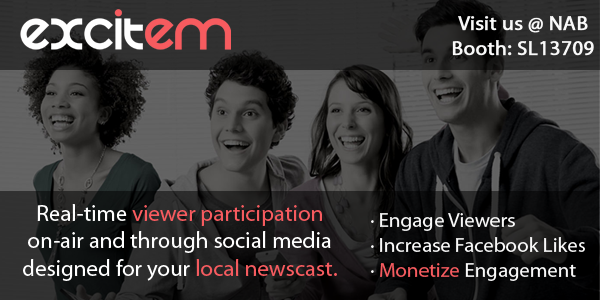 New News Director Openings:
WBZ-TV, Boston, MA…we first reported the departure of longtime news director JOHN VERRILLI in an emailed UPDATE on Monday. This Boston Herald article links his departure to rating woes at this CBS o-and-o. John's been ND here for five years, spent five years before that as ND for another CBS o-and-o, KDKA-TV in Pittsburgh, and also worked as the Managing Editor for a third CBS owned station, WCBS-TV in New York. John's also worked for two other New York City stations.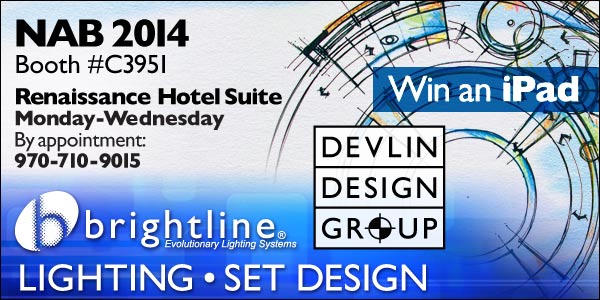 Newly Named News Directors:
KTTV, Los Angeles, CA…in another story we shared with you earlier this week, BILL MONDORA has been named ND for this FOX o-and-o. Bill spent the last 24 years at CBS News, serving as News Director for CBS Newspath for the past 15 years. He joined CBS as a regional Newspath producer in 1989, and before that worked in Orlando and Oklahoma City. At KTTV, he replaces KINGSLEY SMITH who left KTTV after two years as ND and after 20 years with FOX o-and-o's in Dallas, St. Louis, and Philadelphia.
KRDO-TV, Colorado Springs, CO…JENE NELSON has been promoted to News Director for this News Press & Gazette owned ABC station. She's been with the station for a little over a year, first as Managing Editor and then as Assistant ND. Jene has also worked for another Colorado Springs station, spent 14 years as KUSA-TV in Denver as a producer, senior producer and EP, and also produced in Las Vegas. At KRDO, she replaces longtime ND PETE JACOBUS who came out of retirement a little more than a year ago to be ND here. He'll return to retirement after remaining with KRDO as a consultant through May.
WCYB/WEMT-TV, Tri-Cities, TN…JOHN SOARES will be the next ND for this Bonten Media owned station cluster. John most recently has been Director of News Content Implementation at WPMT-TV in York, PA. It's a return to Tennessee for John, who earlier in his career spent two years ad ND for WJHL-TV in Johnson City, TN. John also was an ND in Wichita for four months, has taught at several universities, and has worked in California as a reporter/anchor. He replaces KEN SMITH who left the station earlier this year to return to Nashville for family reasons.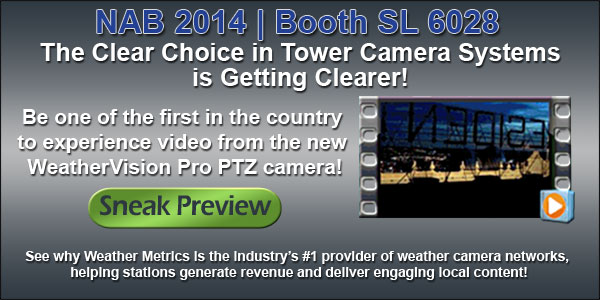 Paid Help Wanted Ads:

Executive Producer, KTTC-TV, Rochester, MN:
Just named "Best Newscast" for Minnesota by the AP and building on four Regional Emmys for morning and evening newscasts in the last five years, this is a chance to help lead the #1 news team in a great part of the Upper Midwest.
Working with the News Director and Internet Director, this person will help supervise field operations, newscast producers, anchors/reporters/multimedia journalists and photographers in weekday afternoon/evening dayparts. This newsroom pushes content on-air, on-line and to mobile platforms for two television stations, and we're constantly reinventing ourselves.
We're looking for a leader with a knack for managing people, a sense of how best to steer breaking and developing news coverage to multiple platforms, solid experience producing newscasts, and the ability to coach young reporters on their storytelling. We're searching for a person who is sensitive to management concerns, and is creative, yet realistic, about using social networks and other new media.
KTTC NewsCenter is committed to strong journalism and community service, and is #1 in southeastern Minnesota, a beautiful part of the country recognized again and again for its incredible quality of life.
Please send resume materials via email to nsederstrom@kttc.com or via postal mail to:
Noel Sederstrom
News Director
KTTC-TV
6301 Bandel Road NW
Rochester MN 55901
KTTC is an NBC affiliate, part of the Quincy Broadcast Division. EOE.
Quincy and its subsidiaries do not discriminate in the sale of advertising in any medium (broadcast, print, or interactive), and will accept no advertising which is placed with an intent to discriminate on the basis of race or ethnicity.

KOMU-TV Assistant Professional Practice Professor (two positions)
The Missouri School of Journalism and its unique television teaching laboratory invite applications for two positions. The full-time, non-tenure track, 12-month appointments will be at the rank of Assistant Professional Practice Professor.
Qualifications: Bachelor's degree in journalism, communication or a related discipline and five years of television newsroom experience as a reporter or producer or both.
Assignment: Duties include a minimum of 30 hours per week in the KOMU-TV (NBC-affiliate) newsroom supervising the work of student reporters, anchors, newscast producers and videographers. Duties also include classroom teaching and service to the journalism school and the University.
Application Process: Screening of applicants will begin immediately and continue until the position is filled. Hiring is expected to be completed in the spring or summer of 2014, with a start date as soon as possible.
Applications must include an academic CV or professional resume, the names of three references in the field of television journalism, and a cover letter explaining the candidate's interest in teaching and in students, and opinions about teaching television journalism. This cover letter must also include an analysis of the television news profession's transition from solely broadcast to broadcast and digital/internet news platforms.
Please click here to access the online application system. The job ID number is 12818.
Email Elizabeth Hardt (hardte@missouri.edu) with any questions.
The University of Missouri is committed to cultural diversity and it is expected that successful candidates will share this commitment. MU is an Equal Employment Opportunity/ADA institution and encourages applications from women and minority candidates.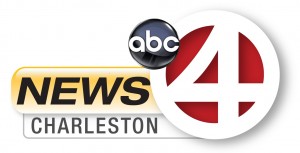 Executive Producer/Broadcast Content, WCIV-TV, Charleston, SC:
Charleston, South Carolina has been voted the number 1 city in the U.S for a third year in a row. Who wouldn't want to live and work in a city that boasts history, great food, sunshine and water?
The Executive Producer/Broadcast Content Manager supervises and coordinates the daily operations of the news department with guidance from the News Director including news coverage, weather coverage, sports, production of all newscasts and special projects.
– Oversees producers in the preparation and broadcast of all news content
– Must be able to direct and coordinate breaking news and weather coverage
– Must maintain editorial quality control
– Works with the New Media Manager to ensure the station's website and social media accounts are updated
– Produces newscasts and special coverage as needed.
– Motivates and coaches news staff
Send cover letter, resume and completed WCIV application (click here) via email to: djackson@wciv.com or via mail to:
Deborah Jackson
HR Director
WCIV-TV
PO Box 22165
Charleston SC 29413
Qualified applicants will be contacted for an interview. NO PHONE CALLS. EEO
Other News Management Openings:
ASSISTANT NEWS DIRECTOR:
KPHO-TV, Phoenix, AZ (relisted 2/14/14)
WFLA-TV, Tampa, FL (relisted 2/1/14)
KVVU-TV, Las Vegas, NV (new listing this week)
EXECUTIVE NEWS PRODUCER:
WJLA-TV, Washington, DC (Web EP, listed 2/22/14)
KPHO-TV, Phoenix, AZ (listed 2/14/14)
WFLA-TV, Tampa. FL (relisted 2/1/14)
KCRA-TV, Sacramento, CA (relisted this week)
KGTV, San Diego, CA (Morning EP, new listing this week)
KSHB-TV, Kansas City, MO (listing revised 2/1/14)
WBNS-TV, Columbus, OH (Senior EP, listed 3/17/14)
WDJT-TV, Milwaukee, WI (PM EP, relisted 2/1/14)
WXIX-TV, Cincinnati, OH (2 Openings, listed 2/14/14)
WJAR-TV, Providence, RI (listed 1/26/14)
KGPE/KSEE-TV, Fresno, CA (AM EP, listed 2/8/14)
KTUL-TV, Tulsa, OK (relisted 2/22/14)
KGUN-TV, Tucson, AZ (Morning EP, relisted 3/22/14)
WSJV-TV, South Bend/Elkhart, IN (relisted 2/22/14)
WJCL/WGTS-TV, Savannah, GA (Digital EP, listed 3/7/14)
WKBN-TV, Youngstown, OH (Dayside EP, listing revised 3/7/14)
WCIV-TV, Charleston, SC (listed 3/22/14, see ad above!)
KTTC-TV, Rochester, MN (new listing this week, see ad above!)
ASSIGNMENT MANAGER:
WSPA-TV, Spartanburg, SC (listed 3/17/14)
MANAGING EDITOR:
WBNS-TV, Columbus, OH (Digital ME, listed 3/17/14)
Situations Wanted:
We offer a free situations wanted ad to news managers who are looking for a new opportunity. If you'd like to state your case to a well targeted audience, email me an item (max. 150 words). You may include a link to a website, an email address, and a photo. You must include your name. I'll run it for one week. I don't represent or endorse those listed, but merely trying to help.
Names in the News:
Congratulations to WKTV (Utica, NY) News Director STEVE McMURRAY who's been promoted to General Manager for this NBC affiliate. Steve tells me he will be hiring a new news director at some point in the future, but for now will do both jobs.  Steve joined the station in 2002 as Assignment Manager, was promoted to ND in 2004, and Station Manager in 2012. His promotion came the day after the station was acquired by Heartland Media, helmed by former Gray TV President BOB PRATHER. Steve replaces STEVE DOERR, who also ran the Smith Media station in Burlington, VT. WKTV was the last station owned by Smith Media. More here.
Congratulations, as well, to JULIE KRALLMAN who's been bumped to Assistant ND for KABC-TV in Los Angeles. She's been the EP there for the past 15 years, and previously worked in Miami, Sacramento, and Spokane.
JILL MANUEL returns to Chicago as the new Assistant ND for Fox's WFLD-TV.  She most recently had been the ND for Scripps' WEWS-TV in Cleveland for the past 5 1/2 years, but prior to that she'd been the ND for CLTV, the 24 hour cable news operation in the Windy City.  Jill's also worked for another Chicago station and for both Fox News and the Fox News Channel.
IAN RHODES is moving to Detroit, where he'll be the new News Operations Manager at WDIV-TV there. His old job as Ops. Mgr. at WSMV-TV in Nashville will be filled by BRIAN REILLY, who previously worked at WSMV as Senior Director. Brian spent the last two years as a director at KPRC-TV in Houston.
JASON LATHAM heads north from Las Vegas to Seattle, where he'll be the new EP for KIRO-TV. Jason's been the Assistant ND for KVVU-TV for the past two years, and earlier served as KVVU's Web Managing Editor.
WKMG-TV in Orlando has named REBECCA PUGH as its Assignment Manager. She's currently the Assistant News Director for WAAY-TV in Huntsville but previously has held assignment roles at stations in Tampa and Birmingham.
LEESA DILLON reunites with KCTV (Kansas City) ND LARRY PERRET as she becomes the Senior EP for that CBS affiliate. Larry and Leesa have worked together twice previously, in Los Angeles and Salt Lake City. She's also been an ND in Cleveland and for News 12/The Bronx & Brooklyn, and has also worked in Philadelphia, Detroit, San Diego and Las Vegas. Leesa is currently the Assistant ND at ND-less WCNC-TV in Charlotte.
DEBORAH POTTER of Newslab has produced a lengthy report on how the massive changes in local TV ownership are impacting local news. Click here to read it.
General Manager News:
MICKI BYRNES becomes VP/Station Manager for Gannett's WKYC-TV in Cleveland. She joined the station in 1997 as Director of Marketing and Promotion and advanced to Vice President, Advertising and Promotion in 2000. Her husband, BROOKE SPECTORSKY, will continue as President/GM of WKYC. He also supervises three other Gannett stations and serves as Senior Vice President for Gannett, managing all syndicated programming efforts.
Our Full List of ND Openings:
Here is my list of stations with open ND jobs, as of Sunday, March 30, 2014.
If you know of any additions/deletions/updates, please email me at: rick@rickgevers.com
KWHY-TV 1201 West 5th St., # T-900 Los Angeles CA 90017 *
WBZ-TV 1170 Soldiers Field Rd. Boston MA 02134
WLTV 9405 NW 41st St. Miami FL 33175 *
KCEC-TV 777 Grant St. #110 Denver CO 80203 *
WEWS-TV 3001 Euclid Ave. Cleveland OH 44115
KMOV-TV One Memorial Dr. St. Louis MO 63101
KOIN-TV 222 SW Columbia St. Portland OR 97201
WCNC-TV 1001 Wood Ridge Center Dr. Charlotte NC 28217
WTMJ-TV 720 E. Capitol Dr. Milwaukee WI 53212
KVDA-TV 6234 San Pedro San Antonio TX 78216 *
WHP-TV 3300 North 6th Street Harrisburg PA 17110
WIAT-TV 2075 Golden Crest Drive Birmingham AL 35209
WHAS-TV 520 W. Chestnut St. Louisville KY 40203
WSET-TV 2320 Langhorne Rd. Lynchburg VA 24501
WOI-TV 3903 Westown Parkway West Des Moines IA 50266
WAAY-TV 1000 Monte Sano Boulevard Huntsville AL 35801
KVEO-TV 394 N. Expressway Brownsville TX 78521
KCEN-TV 314 South Intestate 35 Eddy TX 76524
WCBD-TV 210 W. Coleman Blvd. Charleston SC 29464
WNCT-TV 3001 Euclid Ave. Greenville NC 27834
WRBL-TV 1350 13th Ave. Columbus GA 31901
WJHG-TV, 8195 Front Beach Rd. Panama City Beach FL 32407
WDAM-TV 2362 U.S. Highway 11 Moselle MS 39459
WBUP/WBKP-TV 1705 Ash Street Ishpeming MI 49849
* Spanish language station