Thursday, April 7, 2011 UPDATE:
Two more UPDATES this evening, which I wanted to post now since my return to the office is being significantly delayed by airline problems, which may delay publication of the full newsletter. (Is is true that Delta in Latin means Never on Time?)
CAROLYN KANE has left KDVR/KWGN-TV in Denver after just over two years as ND for this combined newsroom owned by LocalTV and Tribune. She came to the stations in 2009 from a company in San Francisco that produced reality based TV, but had earlier been a news director in Tucson and an assistant ND in Columbus, OH.
LARRY PERRET returns to a newsroom as ND for Newport's KTVX-TV in Salt Lake City, UT. Larry is currently working as a producer for Entertainment Tonight (and will be covering the Royal Wedding, delaying his start in SLC until mid-May). He's been an ND for two Los Angeles stations, worked at two other stations there, spent six years as a consultant for Magid, and worked in St. Louis, Chicago, Boston, Denver, San Francisco, Greensboro, NC, and Colorado Springs, CO. He replaces PAT LIVINGSTON who left the station last month and is now an ND for WPBN/WTOM-TV in Traverse City, MI.
Monday, April 4, 2011 UDPATE:
Greetings:
We have several developments for you involving a number of veteran news directors that have happened since our last full newsletter on Thursday. In chronological order…
KEVIN FINCH was named news director of WRTV in Indianapolis this afternoon. He most recently was ND at WISH-TV in Indianapolis, a job he left in June, 2009. He's been working on documentaries and freelancing since then. It's a hat trick of sorts for Kevin, who toiled for a third Indianapolis TV station, WTHR-TV, as a producer and EP of Special Projects, and has also worked in Peoria. At WRTV, he replaces SHELDON RIPSON who left this McGraw-Hill owned ABC affiliate in January after just more than two years as ND. Kevin becomes the fifth ND here in the last 8 1/2 years.
JIM BLEICHER has left WJRT-TV in Flint after more than 20 years as ND. Jim's last day was Friday, the first day that SJL Broadcasting took over as owners. (SJL, aka known as Lilly Broadcasting, owned the station before selling it to ABC in 1995). Jim has been ND there since the late 80's, was an ND in Lansing briefly before that, and worked in Detroit for years. He's one of the very good guys in our business, has mentored dozens (hundreds?) of people during his career, and I wish him the best.
ANDREA PARQUET-TAYLOR returns to Raleigh as an ND, this time for WNCN-TV, the Media General owned NBC affiliate. Most recently she's been the Assistant ND for KHOU-TV in Houston, but earlier in her career was the ND for Raleigh's WRAL-TV. She also spent more than five years as ND for WXYZ-TV in Detroit and not quite a year as an ND for WMAR-TV in Baltimore. She replaces ERIC LUDGOOD who left the station in February after three months as ND to return to WGCL-TV in Atlanta as ND…he'd been the Ass't. ND there before taking the job in Raleigh.
As I mentioned in our last full report, our next full edition may be delayed due to travel. We'll have more on these stories when we do distribute it.
Thursday, March 31, UPDATE:
Congratulations to three commercial stations honored with Peabody Awards today.  WFAA-TV in Dallas, KSTP-TV in Minneapolis, and WTHR-TV in Indianapolis were among 39 winners.  The complete news release from the University of Georgia is here.
**** ***** ****
Greetings:
We're a little early this week to due to travel, and we may be a little delayed next week for the same reason.
But we have lots to report.  There are  FOUR newly named news directors in this week's report, while  we've added  THREE stations to the long list ofstations looking for a new ND.
That brings our count of open ND jobs to  32.
Two of those open ND jobs are featured in paid ads, along with ads for a Morning EP in Phoenix and for an Assistant ND job in Pennsylvania.
We have a few other new News Management openings, and just two Names in the News…one on a two-time ND who's returning to an Ohio newsroom.
That's all below…after this week's changes.
New News Director Openings:
KOB-TV, Albuquerque, NM…JULIE SZULCZEWSKI is leaving this Hubbard Broadcasting owned NBC affiliate to return to Charlotte, where she's been named ND for WSOC-TV. More on that below.  Julie was ND here for one year.
WDBJ-TV, Roanoke, VA…AMY MORRIS is leaving this Schurz Broadcasting owned CBS affiliate after 3 1/2 years as ND.  She's also worked in Chicago, Minneapolis, and Norfolk, and spent seven years at WDBJ earlier in her career as a producer.
KLST/KSAN-TV, San Angelo, TX…this CBS/NBC duopoly is advertising for a new news director.  My records show KATHY MUNOZ had been ND there since April, 2001.  I believe that Nexstar owns KLST and operates KSAN, which is owned by Mission Broadcasting.
Newly Named News Directors:
WSOC-TV, Charlotte, NC…as mentioned above, JULIE SZULCZEWSKI is returning to this Cox-owned ABC affiliate as ND.  Julie was Managing Editor here before leaving to become ND at KOB-TV in Albuquerque, a job she held about a year.  Before WSOC, Julie worked at another Cox station, WFTV in Orlando.  She's also worked in Miami, St. Louis, and Ft. Myers.  At WSOC, she replaces ROBIN WHITMEYER who left the station in February after more than nine years as news director and a total of 30 years at the station.
KABB-TV, San Antonio, TX…KEITH McMAHAN has been promoted to news director here, replacing the late GREG KOELFGEN. You'll remember that Greg died suddenly in late January.  Keith has been the Assistant ND here and has worked for 13 years at WOAI-TV (formerly KMOL-TV) in San Antonio before taking a short break into the world of public relations.  KABB is a FOX affiliate and is owned by Sinclair.
News 8 Austin, Austin, TX…MICHAEL PEARSON has been promoted to news director for this Time-Warner owned 24 hour cable news channel.  He had been the Assistant ND.  Michael replaces KEVIN BENZ who left last December after eleven years as ND.
WCIV-TV, Mt. Pleasant, SC…congratulations to CATHY HOBBS who's been promoted to News Director at this Albritton owned ABC affiliate.  She's currently the Assistant ND for sister-Albritton station, WHTM-TV in Harrisburg, PA, which is now looking for her replacement (see ad below).  Cathy has been the Assistant ND here for six years, worked for WBFF in Baltimore and for Sinclair News Central, and earlier worked at the FOX affiliate in the Harrisburg market.  She tells me she's never had to move before, having been able to commute to all her previous jobs.  At WCIV, she replaces JIM CHURCH who was promoted to another Albritton station, KATV in Little Rock, as head of technology and operations after 3+ years at WCIV.
**** ***** ****
HELP WANTED ADS:

News Director, WDBJ-TV, Roanoke, VA:
WDBJ7, the CBS affiliate in Roanoke, VA, is looking for a news director to lead, direct, and motivate a news team of approximately 45, including satellite newsrooms. The news director is responsible developing strategies that will position WDBJ7 as the market's leader for local news. The news director sets and enforces standards for all news content and its dissemination through television as well as Internet and other digital platforms.
Successful candidate have a demonstrated ability to coach and develop both on-air and support staff. Other responsibilities include preparing and maintaining the news budget and working with other departments to achieve the company's goals.
Minimum of three years management experience or equivalent required. Must have valid driver's license with a good driving record.
Send cover letter and resume to:
Human Resources
Attn: News Director Position
WDBJ Television, Inc.
2807 Hershberger Road
Roanoke, VA 24017
Or email: jobs@wdbj7.com
WDBJ Television is an Equal Opportunity Employer.
**** ***** ****

News Director, WCYB-TV, Bristol, VA:
We are looking for an experienced, goal oriented newsroom leader to take our team to the next level and beyond. WCYB (NBC) is the long time ratings leader in the Tri Cities DMA (#91) with high standards for executing great journalism and strategic news images. WCYB also supplies news services for Esteem Broadcasting LLC d/b/a Fox Tri Cities – WEMT-TV. We produce 35 hours of local news weekly. WCYB-TV is located in Bristol, VA.
The candidate we select for this position will report to the Senior Vice President/General Manager and will be responsible for the following:
• Establishing performance standards for newsroom staff and holding staff accountable
• Responsible for day to day management of news operations: on air, online, on mobile.
• Recruiting, hiring, supervising, coaching, training and evaluating newsroom personnel
• Working closely with other managers and staff to accomplish company performance goals
• Developing strategic news plans and executing them
• Ensure compliance with journalistic, ethical and legal standards at all times
• Budgeting and forecasting
• Promoting a collaborative, effective work environment in concert with our "Culture of Excellence"
EXPERIENCE/SKILLS REQUIREMENTS:
• Proven news leader with track record of success delivering results with market leading stations – minimum 5 years experience as a television News Director
• Excellent written/verbal communication skills
• Proficient in software applications: MS Word, Excel, ENPS, Power Point et al.
• Reliable, self motivated individual with strong ethics
• Understanding of New Media
• Superb organizational skills
• "Hands on" – collaborative management style
• Bachelor's degree preferred
• Valid driver license with good driving record
If you meet our criteria and are looking forward to working in an environment which rewards excellence, please contact SVP/GM Jim McKernan at jmckernan@wcyb.com. No phone calls please.
WCYB-TV is owned and operated by Bonten Media Group. We are an equal opportunity employer.
**** ***** ****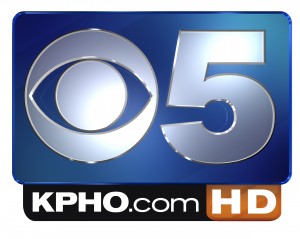 Morning Executive Producer, KPHO-TV, Phoenix, AZ:
KPHO-TV, the Meredith owned CBS affiliate television station located in sunny Phoenix, Arizona, is seeking an experienced Executive Producer for our Morning Newscast.
The perfect candidate for this job is a voracious news-seeker, who is always on top of the latest developments and social trends. This person is a great team-builder, who inspires through action, clear coaching and communication. This person has a strong internal compass, and is unafraid to make decisions under deadline pressure. Above all, the ideal candidate for this job is an inventive leader, someone with great critical thinking skills who is always reviewing and improving their strategic plans and processes.
If this sounds like you we want to hear from you! Please send us your resume and application today.
All resumes and applications are accepted on line only via our corporate career center at www.meredith.apply2jobs.com. Meredith Corporation is an Equal Opportunity Employer.
**** ***** ****


Assistant News Director, WHTM-TV, Harrisburg, PA:
WHTM-TV/abc27 in Harrisburg, PA has an immediate opening for an Assistant News Director. The successful candidate will work closely with the reporters and producers, maintain the schedule for the news department, approve scripts and occasionally fill in as a producer or on the desk. We're looking for someone with five or more years experience in TV News. Knowledge of the Harrisburg television market a definite plus.
SEND RESUME AND COVER LETTER TO:
Human Resources
Harrisburg Television, Inc.
abc27 WHTM-TV
P.O. Box 5860
3235 Hoffman Street
Harrisburg, PA 17110
humanresources@abc27.com
fax: 717-745-3997
*** NO PHONE CALLS PLEASE***
WHTM-TV/abc27 is an Equal Opportunity Employer. EEO/M/F
**** ***** ****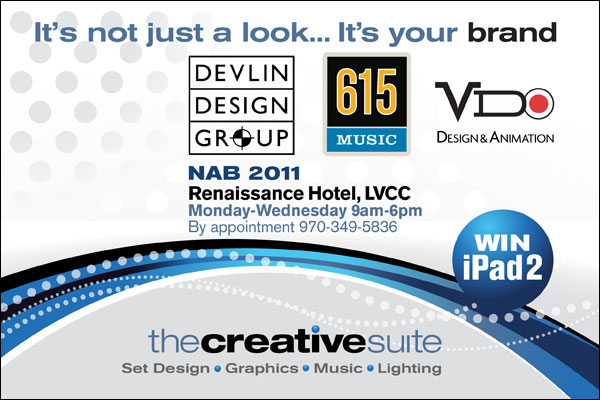 **** ***** ****
Other News Management Openings:
Assistant News Director:
KSDK-TV, St. Louis, MO (listed 3/12/11)
WVIT-TV, Hartford/New Haven, CT (relisted 1/30/11)
WISN-TV, Milwaukee, WI (listed 2/18/11)
WHTM-TV, Harrisburg, PA (new listing this week, see ad above)
KVOA-TV, Tucson, AZ (new listing this week)
WSJV-TV, South Bend/Elkhart, IN (position relisted 2/25/11)
KREM-TV, Spokane, WA (relisted 1/1/11)
KTIV-TV, Sioux City, IA (relisted 2/25/11)
Executive News Producer:
KYW-TV, Philadelphia, PA (listed 3/12/11)
KIRO-TV, Seattle, WA (PM EP, relisted 2/18/11)
KPHO-TV, Phoenix, AZ (relisted this week, see ad above!)
KXTV, Sacramento, CA (listed 2/25/11)
WTAE-TV, Pittsburgh, PA (Dayside EP, listed 3/25/11)
WTVD-TV, Raleigh/Durham, NC (relisted 3/4/11)
WXIN-TV, Indianapolis, IN  (relisted 2/18/11)
WVIT-TV, Hartford/New Haven, CT (listed 2/18/11)
WCPO-TV, Cincinnati, OH (Morning EP, relisted 2/18/11)
WTMJ-TV, Milwaukee, WI (Special Projects EP, listing revised 1/14/11)
WBRC-TV, Birmingham, AL (relisted 2/6/11)
WXII-TV, Winston-Salem, NC (AM EP, listed 1/28/11)
KVOA-TV, Tucson, AZ (AM EP, new listing this week)
KSLA-TV, Shreveport, LA (Morning EP, relisted 1/14/11)
WBRZ-TV, Baton Rouge, LA (listed 2/6/11)
KRNV-TV, Reno, NV (relisted 1/14/11)
Special Projects Producer:
WSVN-TV, Miami, FL (listed 2/12/11)
KTNV-TV, Las Vegas, NV (listed 1/30/11)
Managing Editor:
WJAR-TV, Providence, RI (relisted 1/14/11)
**** ***** ****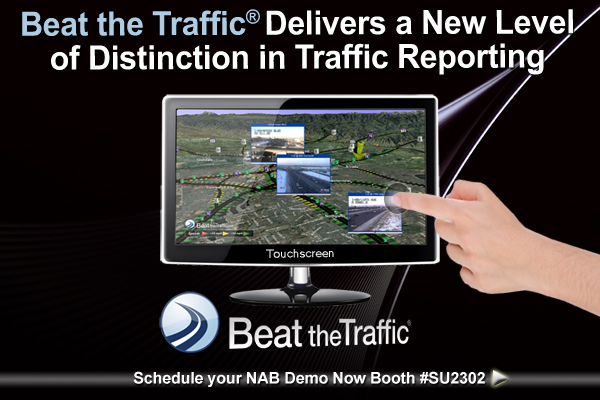 **** ***** ****
Names in the News:
BRENNAN DONNELLAN is returning to a newsroom.  The one-time Cincinnati and Syracuse news director is joining WKYC-TV in Cleveland, where he'll be Managing Editor, News and Digital Content.  He spent six years as an ND for WLWT-TV in Cincinnati and has been working as Director of Business Development for a firm called nSixty.  Brennan has also worked for TV stations in Boston, Atlanta, Norfolk, and Columbus, OH.  He starts in Cleveland next week.
LAURA EVANS leaves KOMO-TV in Seattle to become Executive Producer for Tribune's KTXL-TV in Sacramento, the FOX affiliate there.  She has been a producer and Senior Producer at KOMO.
**** ***** ****
The Full List:
To the best of my knowledge, here is the list of stations with open news director jobs, as of Thursday, March 31, 2011.
If you know of any additions/deletions/changes/updates, please email me at: rick@rickgevers.com
KMEX-TV 5999 Center Dr.                                  Los Angeles CA 90045  **
KOIN-TV   222 SW Columbia St.                      Portland OR 97201
WNCN-TV 1205 Front St.                                   Raleigh NC 27609
WRTV 1330 N. Meridian St.                              Indianapolis IN 46202
WTNH/WCTX-TV 8 Elm St.                              New Haven CT 06510
KTVX-TV 2175 W. 1700 South                         Salt Lake City UT 84104
KLUZ-TV 2725 F. Broadbent Pwky NE           Albuquerque NM 87107 **
KOB-TV 4 Broadcast Plaza SW                    Albuquerque NM 87104
KATV 401 Main St.                                               Little Rock AR 72201
WTEN-TV    341 Northern Blvd.                        Albany NY 12204
KOKI-TV    2625 S. Memorial                            Tulsa OK 74129
WKEF/WRGT-TV 45 Broadcast Plaza            Dayton OH 45408
KMSB-TV     1855 N. 6th Ave.                             Tucson AZ 85705
WDBJ-TV 2807 Hershberger Road            Roanoke VA 24017 (see ad above)
WNWO-TV   300 S. Byrne Rd.                           Toledo OH 43615
WMTW-TV 99 Danville Corner Road           Portland ME 04210
KVEO-TV    349 N. Expressway                         Brownsville TX 78521
WCYB-TV 101 Lee St.                                          Bristol VA 24201 (see ad above)
WSHM-TV One Monarch Place #300            Springfield MA 01144
KVAL-TV   4575 Blanton Road                          Eugene OR 97405
WREX-TV 10322 W. Auburn Rd.                     Rockford IL 61105
KTVE/KARD-TV 200 Pavilion Rd.                  West Monroe LA 71292
KTKA-TV   2121 SW Chelsea Dr.                       Topeka KS 66614
KIMT-TV 112 N. Pennsylvania Ave.                 Mason City IA 50401
WJHG-TV 8195 Front Beach Rd.                      Panama City Beach FL 32407
KUPB-TV 10313 W. Country Rd. #117             Midland TX 79706  **
WCJB-TV 6220 NW 43rd St.                              Gainesville FL 32653
KSWT-TV 1301 Third Ave.                                  Yuma AZ 85364
WDAZ-TV 2220 S. Washington                       Grand Forks ND 52801
KGNS-TV   120 W. Delmar Blvd.                       Laredo TX 78045
KFBB-TV   3012 Highwoods Blvd.                    Great Falls MT 59403
KSAN/KLST-TV 2800 Armstrong             San Angelo TX 76903
** Spanish language station