Wednesday, April 4, 2012 UPDATE:

Congratulations to four commercial TV stations who were honored with Peabody Awards today.
They are:  KING-TV (Belo/NBC) in Seattle, KPHO-TV (Meredith/CBS)  in Phoenix, WEWS-TV (Scripps/ABC) in Cleveland, and KLAS-TV (Landmark/CBS) in Las Vegas.
ABC News and CBS News were also honored, as were CNN and PBS.
The Peabody Awards news release is here.
And the complete list of winners is here.
**** ***** ****
Greetings:
TWO new news director openings, THREE newly named ND, and a lot of items in our Names in the News section this week.
Those changes bring our count of open ND positions to 30.
We have paid ads for TWO of those open ND positions, as well as a new ad for a Morning EP opening in Indianapolis.
And…as I mentioned…lots of items in Names in the News, including a new job for a long time Minneapolis ND, a wedding for an Indianapolis ND, a handful of moves of news managers, and how a former RTDNA chair is on the mend after an indoor skiing accident.
All that and more after this week's changes: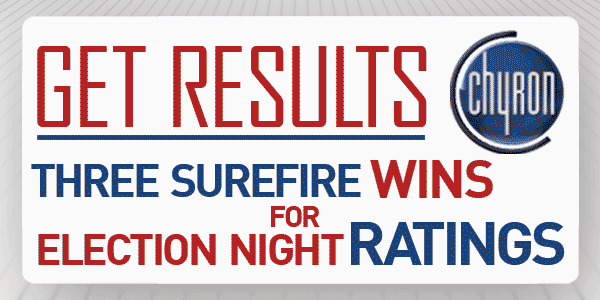 New News Director Openings:
KOKH-TV, Oklahoma City, OK…JOE SPADEA has left this FOX affiliate where's he'd been news director since 2007. Joe had previously been the Managing Editor for KPNX-TV in Phoenix and worked as an assignment editor for KCBS-TV in Los Angeles. KOKH is owned by Sinclair Broadcasting.
WVNS-TV, Bluefield/Beckley, WV…CHRISTY BUCKLAND is leaving the business and this CBS/FOX operation owned by West Virginia Media. Christy started the news operation here in 2003, and previously worked for WVVA-TV and as an anchor/reporter for WOAY-TV in the market. You can learn more about this opportunity in the paid ad below.
Newly Named News Directors:
WBRE-TV, Wilkes-Barre, PA…JIM DePURY returns to the ND chair as he takes over the newsroom for this Nexstar-owned NBC affiliate. Jim's been working for WGAL-TV in Lancaster/Harrisburg, but he spent 14 years as the startup ND for WPMT-TV in Harrisburg, leaving in 2008. Jim's also been an ND in Jacksonville, FL, and Charleston, SC, and has worked in Miami and St. Louis. At WBRE, he replaces JEREMY SETTLE who left the station for a job in Washington last January after just over two years as ND.
KTUU-TV, Anchorage, AL…veteran CNN producer TRACY SABO has been hired as ND for this Schurz Communications owned NBC affiliate. Tracy's been with CNN for 19 years, most recently based in Dallas. She's also been the National Assignment Editor and anchored for CNN Radio. She replaces STEVE MacDONALD who stepped down as ND last September to concentrate on his on-air duties there. Meanwhile, be sure to check out our Names in the News section to learn more about a new job for TOM LINDNER, who's been the interim news director for KTUU.
KXII-TV, Sherman, TX…MATT GRIFFIN has been promoted to news director for this Gray TV owned CBS/FOX operation. He's been at the station for more than five years, most recently as Assignment Manager and Web Content Supervisor. Matt's a native of the area, and replaces ANTHONY MAISEL who left the station earlier this month to become the GM for cross-market rival KTEN-TV.
**** ***** ****
Help Wanted Ads:

News Director, WVNS-TV, Bluefield/Beckley, WV:
WVNS-TV, the CBS and FOX affiliate in the Bluefield-Beckley West Virginia market is looking for a News Director. This is a great opportunity for that producer or executive producer looking to take that next step into management.
Our stations have a three year track record of ratings growth and we are looking for that person with the desire to keep that trend going. Our station is very unique as we are part of a state wide network of 8 network affiliates that reaches all of West Virginia. You will have access to numerous resources not available to your competition.
The candidate should have a minimum of 4 years experience as a producer/executive producer.
Send your resume in confidence to:
Chris Leister
General Manager
WVNS-TV
141 Old Cline Road
Ghent WV 25843
or via email to: cleister@wvnstv.com
**** ***** ****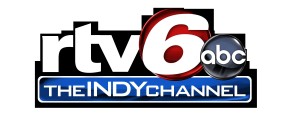 Morning Executive Producer, WRTV, Indianapolis, IN:
Are you ready to lead news coverage in the most interesting, exciting and relevant time of day? Then RTV-6 wants to talk to you.
We are seeking an executive producer of morning news who can help us grow. You'll be backed by the resources of the E.W. Scripps Co. and by the commitment of a strong local management team. Our tools include a helicopter, microwave and satellite trucks, new traffic system and more. You'll work in the city that just hosted Super Bowl 46 and has been described as "possibly the most competitive market east of the Mississippi."
We want to win on all three screens and we already have a leg up with www.theindychannel.com, the most popular broadcast news site in Indianapolis. You can help us win if you have strong producing and writing skills, excellent news judgment, competitive drive and true newsroom leadership. At least five years of TV newsroom experience, including at least one year as an executive producer, senior producer or producer in charge of a particular shift. Bachelor's or equivalent TV experience.
Send a DVD (or a link, via e-mail) to:
Kevin Finch
News Director
WRTV
1330 N. Meridian St.
Indianapolis, IN 46202
Via email to: Kevin.finch@wrtv.com
or apply on line by clicking here.
E/O/E M/F/V/D
All employment offers are contingent upon satisfactory completion of the application process, which includes a pre-employment drug test and background check.
**** ***** ****

News Director, WTAJ-TV, Altoona, PA:
WTAJ Your News Leader, a Nexstar Broadcasting station, is seeking an experienced television News Director to keep us winning and growing. Candidate must have sound news judgment, strong leadership, and exemplary people skills. This aggressive station wants a leader with the ability to motivate the team and have an unwavering commitment to community, and vision. The ideal candidate is able to identify, develop, motivate and inspire staff and must have a passion for being the leader in developing and executing content for on-air, online and other digital platforms.
The position requires a minimum of 3 years of news management experience and a deep understanding of news in the digital world.
Send cover letter, resume and list of references to apply@wtajtv.com or:
WTAJ-TV
c/o VP/GM
5000 6th Avenue
Altoona PA 16602
WTAJ-TV is an equal opportunity employer.
**** ***** ****
Other News Management Openings:
ASSISTANT NEWS DIRECTOR:
KRIV-TV, Houston, TX (listed 2/10/12)
WITI-TV, Milwaukee, WI (listed 2/17/12)
WMC-TV, Memphis, TN (relisted 3/3/12)
WREG-TV, Memphis, TN (relisted 2/10/12)
KARK-TV, Little Rock, AR (listed 3/24/12)
WDTN-TV, Dayton, OH (listed 1/27/12)
KTIV-TV, Sioux City, IA (listed 2/10/12)
EXECUTIVE NEWS PRODUCER:
KDFW-TV, Dallas, TX (Morning EP, listed 1/20/12)
KTVT-TV, Dallas/Ft. Worth. TX (dayside EP, listed 2/10/12)
The Weather Channel, Atlanta, GA (relisted 12/16/11)
KPRC-TV, Houston, TX (listing revised 1/20/12)
WTSP-TV, Tampa, FL (AM EP, listed 3/24/12)
WTAE-TV, Pittsburgh, PA (Dayside EP, relisted 2/10/12)
WCNC-TV, Charlotte, NC (listed 3/24/12)
WRTV, Indianapolis, IN (AM EP, new listing this week, see ad above!)
WTHR-TV, Indianapolis, IN (Dayside EP, listed 1/27/12)
WLWT-TV, Cincinnati, OH (AM EP, new listing this week)
WPTV, West Palm Beach, FL (PM EP, listing modified 3/17/12)
WPMT-TV, Harrisburg, PA (AM EP, relisted 2/17/12)
WHBQ-TV, Memphis, TN (relisted 12/31/11)
WJXT-TV, Jacksonville, FL (PM EP, listed revised 3/10/12)
WINK-TV, Fort Myers, FL (Dayside EP, relisted 3/10/12)
WHIO-TV, Dayton, OH (listed 1/27/12)
KMTV, Omaha, NE (listed 2/10/12)
WCYB-TV, Bristol, TN (listed 2/17/12)
KHBS/KHOG-TV, Ft. Smith, AR (Digital Media Mgr., listed 2/17/12)
WLNS-TV, Lansing, MI (relisted 3/24/12)
MANAGING EDITOR:
KXTV, Sacramento, CA (relisted 3/24/12)
**** ***** *****
Names in the News:
Longtime KARE-TV (Minneapolis/St. Paul) news director TOM LINDNER has been named Manager of Special Projects for Schurz Communications. He'll be based in St. Paul. Tom spent 19 years at KARE, 15 as ND, before leaving the station last April. He's spent the last six month as interim ND for Schurz's KTUU-TV in Anchorage, AK, an assignment that will end soon now that the station has hired a new ND (as reported above).
Two News Directors are among eleven electronic journalists to be selected to participate in the RTDNF German Fellowship program, now in its 19th year. BILL PAYER of WIAT-TV in Birmingham and past RTDNA Chair STACEY WOELFEL from KOMU-TV in Columbia, MO, will take part. The entire list…and more information about the program…can be found here.
SCOTT JENSEN is returning to KING-TV in Seattle as Chief Photographer after being away for about 18 months. Scott worked at KING before moving to KTVA-TV in Anchorage as Executive Producer. That was Scott's second tour of duty in his hometown: he'd previously worked for KTUU-TV in Anchorage. Scott's also worked as a photographer in Minnesota and Oregon.
DONOVAN MYRIE joins WFTS-TV in Tampa as Executive Producer for Political Coverage for that Scripps' owned ABC affiliate. He'll concentrate on the 2012 Republican National Convention to be held in Tampa. Donovan spent the last nine years teaching communications at the University of Tampa. He previously was the ND for New Urban Entertainment TV in Washington, and worked in Dallas and New York City. He also just finished his first book, The 9/11 Project: A Journalist's Perspective.
KTVI-TV, the FOX affiliate in St. Louis, has promoted JARRETT SHUSTRIN to be its new morning Executive Producer. He's a 14 year veteran of the station who previously produced the Fox 2 News at 9:00 AM news, worked as the supervising sports producer, and has also worked as a director there. Jarrett has also worked for KMOV-TV in St. Louis and for KMOX radio there.
Congratulations to LEE ROSENTHAL, news director for WXIN-TV in Indianapolis on his wedding earlier this month in Marco Island, FL.  And in true TV spirit, Lee and his new wife Joanna, a former TV reporter, will take their honeymoon after the May rating period.
Best wishes to past RTDNA Chairman BOB PRIDDY, news director of the Missourinet radio network, who's on the mend from what he describes as an attempt to ski down the steps of his Jefferson City, MO, home. Bob's failed attempt to create a new Olympic sport left him with a plate and ten screws in his left ankle. He missed a day of work for the surgery and another day when the cast came off, but pointed out that others face bigger challenges. You can congratulate Bob on his positive attitude and wish him well via an email to: bpriddy@missourinet.com
**** ***** ****
Our Full List of News Director Openings:
Here is my list of stations with open ND jobs, as of Saturday, March 31, 2012.
If you know of any additions/deletions/updates, please email me at: rick@rickgevers.com
KNBC-TV        3000 W. Alameda Ave. Burbank CA 91523
KXTV               400 Broadway Sacramento CA 95818
XETV               8253 Ronson Rd. San Diego CA 92111
WPTV            1100 Banyan Blvd. W. Palm Beach FL 33401
KSNV-TV       1500 Foremaster Lane Las Vegas NV 89101
KOKH-TV   1228 E. Wilshires Oklahoma City OK 72111
KFSN-TV       1777 G Street Fresno CA 93706
WBIR-TV      1513 Hutchison AVe. Knoxville TN 37917
WTVQ-TV     6940 Man O'War Blvd. Lexington KY 40509
KSNW-TV      833 N. Main Wichita, KS 67203
KITV                801 South King St. Honolulu HI 96813
KMTV             10714 Mockingbird Dr. Omaha NE 68127
WACH-TV     1400 Pickens St. Columbia SC 29201
KGAN-TV     600-2 Old Marion Rd NE Cedar Rapids IA 52402
KWQC-TV     805 Brady Street Davenport, IA 52803
WTAJ-TV   5000 Sixth Ave. Altoona PA 16602 (see ad above!)
WBTW-TV    101 McDonald Court Myrtle Beach SC 29588
KHGI-TV      13 S. Highway 44 Kearney NE 66848
WTXL-TV     1620 Commerce Blvd. Midway, FL 32343
KVII-TV        One Broadcast Center Amarillo TX 79101
KNOE-TV     1400 Oliver Rd. Monroe, LA 71211
KTAB/KRBC-TV, 4510 S. 14th St. Abiliene, TX
WVNS-TV  141 Old Cline Rd. Ghent WV 25843 (see ad above!)
WTVY-TV    PO Box 1089 Dothan AL 36302
WCAV-TV    999 2nd St. SE Charlottesville VA 22902
KKCO-TV     2325 Interstate Ave. Grand Junction CO 81505
KGNS-TV     120 W. Delmar Blvd. Laredo TX 78045
KGWN-TV    2923 E. Lincolnway Cheyenne WY 82001
KSAX-TV      PO Box 189 Alexandria MN 56308
WYIN-TV     8625 Indiana Place Merrilville IN 46410
** Spanish language station