Greetings:
It's been a slow week, with ONE cross-state move in Oklahoma to report to you.  That leaves our count of open ND jobs at 29.
One of those open ND jobs is featured in a paid ad below.  And we also have an ad for an EP opening in California.
In Names in the News, details about a three time ND (now in California) who's on the mend from surgery.  And there's a new Assignment Manager at an ABC o-and-o.
That's all below, after this week's changes:
Newly Named News Directors:
KWTV, Oklahoma City, OK…TODD SPESSARD has been named Director of PM Content for this Griffin-owned CBS affiliate.  Todd is currently the ND for KOKI-TV in Tulsa (more on that below).  He's also been an ND at KJRH-TV in Tulsa, KSNW-TV in Wichita, and KMIZ-TV in Columbia, MO.  Todd's also worked in Kansas City, Grand Rapids, MI (where we worked together when I was ND for WOOD-TV) and in Kearney, NE.  At KWTV, he replaces JENNY MONROE who has left the station where she first started in 1994.
New News Director Openings:
KOKI-TV, Tulsa, OK…as reported above, TODD SPESSARD is leaving this FOX station to move downstate to Oklahoma City and KWTV. Todd's been ND at this Newport Television owned station since August, 2008.
**** ***** ****
HELP WANTED ADS: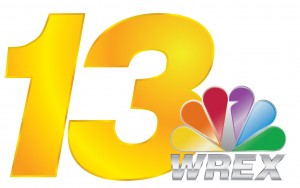 News Director, WREX-TV, Rockford, IL
We are looking for a dynamic newsroom leader to take our team to the next level.
WREX in Rockford, IL seeks a News Director to help guide our news department to new heights of journalistic and ratings success. We produce five daily newscasts and the strongest TV web content in the market. This is an exciting opportunity to join a great team.
The successful candidate will be responsible for establishing and maintaining market leading standards for newsroom operations and content. Other duties include hiring, coaching, supervising and evaluating news personnel as well as preparation and administration of newsroom budgets and capital requests. Reporting to the VP/GM, the News Director is expected to work closely with other department managers to achieve the company's overall performance goals.
A minimum of 8 years television news management experience and a college degree in broadcast journalism is preferred. The successful candidate must be able to demonstrate strong working knowledge of community issues and needs, as well as sound journalistic principles, and must have the ability to make fast, accurate journalistic and logistical judgments.
If you have a passion for excellence and a burning desire to lead the best local broadcast news operation in Rockford, IL we want to hear from you.
WREX offers a competitive traditional benefits package plus health club membership and an HDTV purchase program.
Please send your resume to:
John Chadwick
Vice-President, General Manager
WREX
P.O. Box 530
Rockford, IL 61105
or via email to: jchadwick@wrex.com
WREX Television, LLC is an Equal Opportunity Employer
**** ***** ****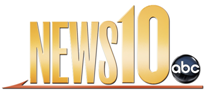 Executive Producer of All Media, KXTV, Sacramento, CA
News10, the Gannett ABC station in Sacramento, California, has an immediate opening for an Executive Producer of All Media.  The successful candidate will have a new philosophy that emphasizes story content over story count and knows how to use all available screens to deliver content where and when our customers demand it.
You need to have strong leadership skills, the ability to make quick editorial decisions, solid news judgment, as well as be a good writer and producer.
Specifically, the EP would be expected to:
Manage our early evening newscasts and station website to ensure the brand promise and strategies are met
Find creative ways to use social media to advance news conversation with audience  (Twitter, Facebook, etc.)
Regular critique the newscast with the staff, both as a team and individually
Be able and willing to produce the newscast when needed
Identify daily opportunities to have our evening news aggressively set the market's news agenda
Minimum requirements include a Bachelor's in communications, journalism or the equivalent.  You must have a minimum of four years producing experience at a commercial TV station; previous management experience is preferred.
If you think you have what it takes, send your news philosophy and a recent example of a typical newscast to:
Anita Helt
President & General Manager
News10
400 Broadway
Sacramento, CA 95818
or via email to: ahelt@news10.net
No phone calls.
**** ***** ****
Other News Management Openings:
Assistant News Director:
WCCO-TV, Minneapolis, MN (listed 2/12/11)
WVIT-TV, Hartford/New Haven, CT (relisted 1/30/11)
KMBC-TV, Kansas City, MO (relisted 2/18/11)
WISN-TV, Milwaukee, WI (listed 2/18/11)
WSJV-TV, South Bend/Elkhart, IN (position relisted 2/25/11)
KREM-TV, Spokane, WA (relisted 1/1/11)
KTIV-TV, Sioux City, IA (relisted 2/25/11)
Executive News Producer:
KIRO-TV, Seattle, WA (PM EP, relisted 2/18/11)
KPHO-TV, Phoenix, AZ (listed 2/12/11)
KXTV, Sacramento, CA (listed 2/25/11, see ad above!)
WTVD-TV, Raleigh/Durham, NC (relisted this week)
WXIN-TV, Indianapolis, IN  (relisted 2/18/11)
WVIT-TV, Hartford/New Haven, CT (listed 2/18/11)
WCPO-TV, Cincinnati, OH (Morning EP, relisted 2/18/11)
WTMJ-TV, Milwaukee, WI (Special Projects EP, listing revised 1/14/11)
WBRC-TV, Birmingham, AL (relisted 2/6/11)
WXII-TV, Winston-Salem, NC (Morning EP, listed 1/28/11)
KSLA-TV, Shreveport, LA (Morning EP, relisted 1/14/11)
WBRZ-TV, Baton Rouge, LA (listed 2/6/11)
KRNV-TV, Reno, NV (relisted 1/14/11)
Special Projects Producer:
WSVN-TV, Miami, FL (listed 2/12/11)
KTNV-TV, Las Vegas, NV (listed 1/30/11)
Managing Editor:
KTVU-TV, Oakland/San Francisco, CA (relisted 1/14/11)
WJAR-TV, Providence, RI (relisted 1/14/11)
**** ***** ****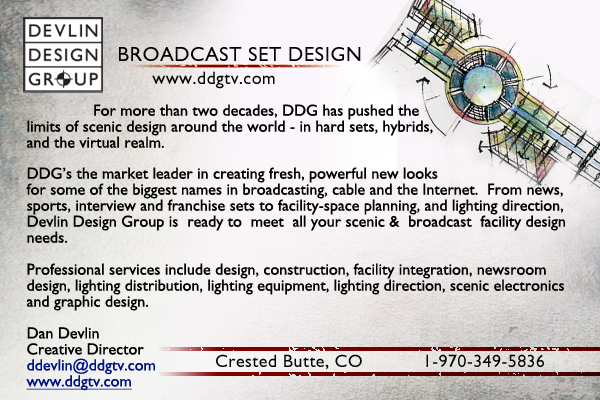 **** ***** ****
Names in the News:
TOM DONAHUE has been named Assignment Manager for WTVD-TV, the ABC o-and-o in the Raleigh-Durham market.  Tom most recently has been free-lancing on the assignment desk for WPIX-TV in New York.  He's also worked for Court TV and CBS News.
Please join me in sending get-well wishes to TIM GERAGHTY, News Director for Sacrmaento's KXTV, as he recovers from surgery last month to fix a disc problem.  He's going to be at home for a few more weeks, not able to drive (or even ride in a car) for a while, but he can read your emailed get well note if you send it to: tgeraght@news10.net.   Tim's also been an ND in Grand Rapids, MI, and Miami, and has worked in Decatur, IL, Kalamazoo, MI, Kansas City and Columbia, MO.
**** ***** ****
The Full List:
To the best of my knowledge, here is the list of stations with open news director jobs, as of Friday, March 4, 2011.
If you know of any additions/deletions/changes/updates, please email me at: rick@rickgevers.com
KMEX-TV 5999 Center Dr.                                  Los Angeles CA 90045  **
KPRC-TV 8181 SW Freeway                              Houston TX 77074
KOIN-TV   222 SW Columbia St.                      Portland OR 97201
WSOC-TV 1901 North Tryon St.                       Charlotte NC 28206
WNCN-TV 1205 Front St.                                   Raleigh NC 27609
WRTV 1330 N. Meridian St.                              Indianapolis IN 46202
WTNH/WCTX-TV 8 Elm St.                              New Haven CT 06510
KABB-TV 4335 NW Loop 410                            San Antonio TX 78229
News 8 Austin 1708 Colorado St.                      Austin TX 78701
KATV 401 Main St.                                               Little Rock AR 72201
WTEN-TV    341 Northern Blvd.                        Albany NY 12204
WVLT-TV 6516 Papermill Dr.                           Knoxville TN 37919
KOKI-TV 2625 S. Memorial                        Tulsa OK 74129
WKEF/WRGT-TV 45 Broadcast Plaza            Dayton OH 45408
KMSB-TV     1855 N. 6th Ave.                             Tucson AZ 85705
KVOA-TV 209 W. Elm St.                                    Tucson AZ 85705
WNWO-TV   300 S. Byrne Rd.                           Toledo OH 43615
KVEO-TV    349 N. Expressway                         Brownsville TX 78521
WJAC-TV   49 Old Hickory Lane                      Johnstown PA 15905
WSHM-TV One Monarch Place #300            Springfield MA 01144
WPBN/WTOM-TV 8518 M 72 West               Traverse City MI 49684
KVAL-TV   4575 Blanton Road                          Eugene OR 97405
WREX-TV 10322 W. Auburn Rd.                 Rockford IL 61105 see ad above!
KTKA-TV   2121 SW Chelsea Dr.                       Topeka KS 66614
KIMT-TV 112 N. Pennsylvania Ave.                 Mason City IA 50401
WCJB-TV 6220 NW 43rd St.                              Gainesville FL 32653
KSWT-TV 1301 Third Ave.                                  Yuma AZ 85364
KGNS-TV   120 W. Delmar Blvd.                       Laredo TX 78045
KFBB-TV   3012 Highwoods Blvd.                    Great Falls MT 59403