Greetings:
In this week's report, FOUR newly named NDs with FOUR new openings, bringing our count to 23 open ND jobs around the country. Two of those changes involve names you might recognize.
We have an ad for ONE of those open positions, along with an ad for an EP opening in Florida.
Interested in a foreign partnership for your station?  Click on the ad just below and you can request more information on such an opportunity.
We've freshened up our list of Other News Management Openings, and a promotion for a longtime Scripps newsman is among the items in Names in the News.
All that, and more, after this week's changes.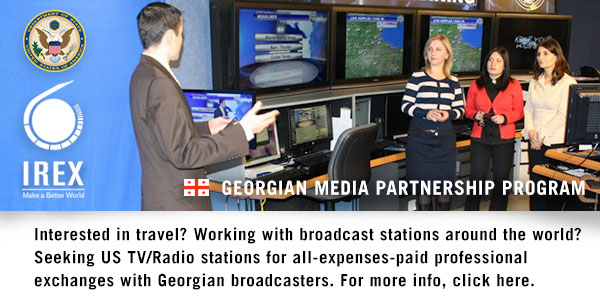 New News Director Openings:
WHP-TV, Harrisburg, PA…CRAIG HUME told his staff today that he's leaving in about three weeks to return to the west coast. Craig's been the ND here for 3 1/2 years. He's also been an ND in Los Angeles, Chicago, San Diego, Orlando and Las Vegas. WHP is a CBS affiliate now owned by Sinclair Broadcasting.
WJTV, Jackson, MS…RICK RUSSELL has left this Media General owned CBS affiliate after almost ten years as news director.
KMIR-TV, Palm Springs, CA…GEORGE SEVERSON is leaving this Journal Broadcasting owned NBC affiliate to become ND at KTVX-TV in Salt Lake City. More on that below. George was ND here for about 16 months.
KYMA-TV, Yuma, AZ…for the THIRD time, LUIS CRUZ has left this NBC affiliate. He's headed back to San Diego as afternoon EP for U-T TV, a new channel owned by the San Diego Union-Tribune which will be streamed online and on cable. Luis has been ND here three times in the past decade, and has also worked as a reporter/anchor in San Diego and Las Vegas.
And while it's not a new opening, please note the ad below from KSNW-TV in Wichita which continues its search for a new news director.
Newly Named News Directors:
KTVX-TV, Salt Lake City, UT…GEORGE SEVERSON returns to Salt Lake City as the new ND for this Nexstar-owned ABC affiliate. George has been the ND for KMIR-TV in Palm Springs, CA, but earlier in his career he'd been an Executive Producer at KTVX. He's also worked in Los Angeles, Minneapolis, and Anchorage. He'll replace LARRY PERRET who left KTVX last month after almost two years as ND.
WYMT-TV, Hazard, KY…STEVE HENSLEY has been promoted to news director for this Gray TV owned CBS affiliate. part of the Lexington market. He also anchors for the station which is a sister station to Lexington's WKYT-TV. Steve replaces NEIL MIDDLETON who has been serving as GM and news director.
KEYT-TV, Santa Barbara, CA…longtime newsman JIM LEMON starts Monday as the next news director for this News-Press Gazette owned ABC affiliate serving Santa Barbara, Santa Maria, San Luis Obispo and Ventura. Jim most recently was ND for WITI-TV in Milwaukee, a job he left in December, 2011, saying he wanted to avoid another Wisconsin winter. He's also been an ND in Honolulu, Sacramento, and Topeka, and has worked in Tucson, Reno, and Yuma, AZ. C.J. WARD has been the ND/anchor here…he'll now concentrate on anchoring full-time.
WLII-TV, San Juan, Puerto Rico…ROBERTO VIZCON is the new ND for this Univision owned station.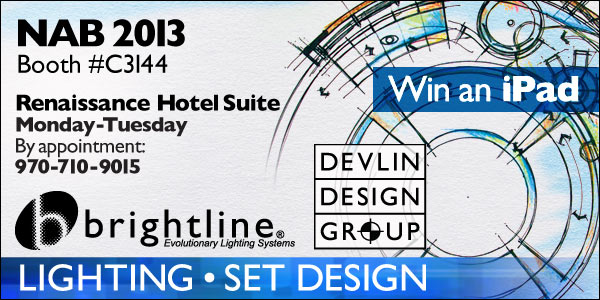 Help Wanted Ads:

News Director, KSNW-TV, Wichita, KS:
Lin Media's KSN Television Stations are searching for an experienced News Director. This position is based in Wichita, KS at KSNW and is responsible for news coverage originating from four NBC stations throughout Kansas. The ideal candidate will have a proven track record and a broad range of experience leading and supervising a multiplatform news and information staff.
Our News Director oversees 5½ hours of daily on-air content for KSN as well as a daily Fox newscast. This person will communicate a vision and define our news strategy in a highly competitive and diverse market while acting as a hands-on teacher, coach and mentor.
He or She will be a strategic thinker who can improve content quality and drive ratings on every platform. They will be passionate about localism, innovation and differentiation of our product across these platforms with an ability to work in a highly collaborative environment. Responsibilities include developing and managing personnel and achieving operational and financial goals while interacting with our communities with a commitment to becoming their #1 source for news.
The applicant must have at least five years of experience as a multiplatform news manager. A college degree in journalism or communications is preferred. Qualified candidates must also have excellent organizational, leadership, and interpersonal skills with a high sense of urgency and ability to deliver results.
No phones calls and please mention this ad in your response. Email resume and other qualifications to ndjob@ksn.com
LIN Media is an Equal Opportunity Employer, M/F.

Morning Executive Producer, WTEV/WAWS-TV, Jacksonville, FL:
COX Media Group's FOX 30 WAWS-TV, CBS47 WTEV-TV and MY Network stations are looking for a creative and dynamic morning show leader. We need someone who is all about the product and production of the morning news time period on all platforms. The morning E.P. must be a hands-on leader who manages high story count, flow and execution of the four-and-a-half hour newscast on two stations. The morning E.P. works with our morning meteorology team to make sure we own the weather story every day.
The successful candidate will be able to lead and motivate young journalists. We need someone who lives for breaking news, knows how to capture emotion and who can produce newscasts that drive ratings. You must have flexibility to work nights, weekends and changing schedules.
By the way, you get to do this while working at a CBS/FOX/My Network triopoly and while living in a sunny beach climate.
If you are ready for the challenge, send resume and link to: mmccormick@actionnewsjax.com
or via mail to:
Mike McCormick
News Director
11700 Central Parkway
Unit #2
Jacksonville, FL 32224
We are an equal opportunity employer.
Other News Management Openings:
ASSISTANT NEWS DIRECTOR:
WISH-TV, Indianapolis, IN (listed 1/12/13)
WRTV, Indianapolis, IN (listed 2/15/13)
KVUE-TV, Austin, TX (relisted 2/2/13)
WNCT-TV, Greenville/New Bern, NC (relisted 2/2/13)
EXECUTIVE NEWS PRODUCER:
KNBC-TV, Los Angeles, CA (PM EP, relisted 2/23/13)
KDFW-TV, Dallas, TX (Morning EP, relisted 2/2/13)
KING-TV, Seattle, WA (Two openings, AM & PM/EP, listing updated 2/2/13)
KXNV-TV, Phoenix, AZ (Special Projects EP, relisted 2/15/13)
WFTS-TV, Tampa, FL (Dayside EP, relisted this week)
KOIN-TV, Portland, OR (listed 1/19/13)
WXIN-TV, Indianapolis, IN (PM EP, relisted this week)
KUSI-TV, San Diego, CA (relisted 2/2/13)
WBRC-TV, Birmingham, AL (PM EP, relisted this week)
WVEC-TV, Norfolk, VA (listed 2/15/13)
WFMY-TV, Greensboro, NC (listed 2/2/13)
WTEV/WAWS-TV, Jacksonville, FL (AM EP, listed 3/2/13, see ad above!)
WTLV/WJXX-TV, Jacksonville, FL (PM EP, listing revised 2/2/13)
KFSN-TV, Fresno, CA (AM EP, listed 2/15/13)
WINK-TV, Ft. Myers, FL (PM EP, relisted 2/2/13)
KHQ-TV, Spokane, WA (listed 1/19/13)
WIS-TV, Columbia, SC (AM EP, listed 2/2/13)
WCYB-TV, Bristol, TN (relisted 2/2/13)
KOLO-TV, Reno, NV (Morning EP, relisted 2/15/13)
MANAGING EDITOR:
KNBC-TV, Los Angeles, CA (relisted 2/23/13)
KCRA-TV, Sacramento, CA (relisted 2/23/13)
Situations Wanted:
We offer a free situations wanted ad to news managers who are out of work and looking for a new opportunity. If you'd like to state your case to a well targeted audience, email me an item (max. 150 words). You may include a link to a website, an email address, and a photo. You must include your name. I'll run it for one week. I don't represent or endorse those listed, but merely trying to help.
There were no takers this week.
Names in the News:
Scripps has promoted ADAM SYMSON to Senior Vice President. He's been the company's Chief Digital Office since 2011, and has held a variety of other positions for the company. He's a former investigative producer in Los Angeles, Chicago and Phoenix.
KIM BALLARD joins WFMY-TV in Greensboro, NC, as Executive Producer. Kim's been the Assistant ND at WGHP-TV in High Point, NC, and previously worked at WXII-TV in Winston-Salem, NC.
USC announced the 2013 winners for excellence in TV political journalism. Winners include networks, local stations, and individuals. The entire list is here.
KAREN ADAMS, longtime GM of FOX's WGHP-TV in High Point, NC, will be the GM of the new FOX-owned duopoly in Charlotte.
KRISTINA LOCKWOOD returns to Honolulu as the next GM for KHON-TV, recently acquired by LIN Media.
Our Full List of ND Openings:
Here is my list of stations with open ND jobs, as of Friday, March 8, 2013.
If you know of any additions/deletions/updates, please email me at: rick@rickgevers.com
WPIX-TV 220 E. 42nd Street New York NY 10017
KWHY-TV 1201 West 5th St., # T-900 Los Angeles CA 90017 *
KTVU-TV 2 Jack London Square Oakland CA 94607
WGCL-TV 425 14th St. NW Atlanta GA 30318
KRIV-TV 4261 Southwest Freeway Houston TX 77027
KOVR-TV 2713 Kovr Drive Sacramento CA 95605
WTHR-TV 1000 N. Meridian St. Indianapolis IN 46204
KSNV-TV 1500 Foremaster Lane Las Vegas NV 89101
KFOR-TV/KAUT-TV 444 E. Britton Rd. Oklahoma City OK 73114
WHP/WLYH-TV 3300 North 6th St. Harrisburg PA 17110
WPTY/WLMT 2701 Union Ave. Ext. Memphis TN 38112
KSNW-TV 833 N. Main Wichita, KS 67203 (see ad above!)
KWCH-TV 2815 East 37th Street North Wichita KS 67209
WEYI-TV 2225 W. Willard Road Clio MI 48420
KRDO-TV 399 S. 8th St. Colorado Springs CO 80905
KINT-TV 5426 North Mesa El Paso TX 79912 *
WJTV 1820 TV Road Jackson MS 39204
KRIS/KZTV 301 Artesian St. Corpus Christi, TX 78401
WTVA-TV PO Box 350 Tupelo MS 38802
KMIR-TV 72920 Parkview Dr. Palm Desert CA 92260
WVVA-TV 3052 Big Laurel Highway Bluefield, WV 24701
KYMA-TV 1385 S. Pacific Ave. Yuma AZ 85365
WBBJ-TV 346 Muse St. Jackson TN 38301
* Spanish language station