Thursday, May 16, 2013 UPDATE:
A longtime Belo News Director heads off to New York for a job with the network.
KURT DAVIS, who's been the ND for KENS-TV in San Antonio for ten years, has been named Vice-President, News Services, for CBS News. The release from CBS says he will "lead CBS News' satellite newsgathering organization, which provides news and information to 200 CBS affiliates as well as to broadcasters around the world."
JOHN FRAZEE, currently the Senior VP, News Services for CBS, will leave the network later this year, take some time off for a long vacation, and then pursue other opportunities.
Kurt joined KENS, a CBS affiliate, in the summer of 2003. He's also been a news director in New Orleans and Lynchburg, VA, and has worked in Dallas, Atlanta, Baton Rouge, and Little Rock, AR.
That means there are now two ND openings in San Antonio, where the search is also on to replace TOM BELL, who will leave WOAI-TV at the end of the book to become ND for KOVR/KMAX in Sacramento.
More on this…and all the week's news, in our full newsletter later this week.
Monday, May 13, 2013 UPDATE:
This obituary for former KRIV-TV and WDSU-TV producer KATHRYN GREER FAEGIN ran today in The Houston Chronicle.  We reported on her apparent murder below.
**** ***** ****
Greetings:
We have lots to report this week, including FOUR new news directors and ONE new ND opening.
That brings our count of open ND positions around the country to 18.
We have ads for eight positions around the country, including new ones for an EP in Washington DC and a small market Assistant ND opportunity in the midwest.
We have two obituaries, including one for a former Houston and New Orleans producer who police believe was murdered, and the other for the father of a former news manager who spent 42 years at Ad Age.
And we have some interesting items in Names in the News, including:
A possible new president for NBC News, which cancelled a newsmagazine today.
A former New York City ND is leaving CNN.
This year's Paul White Award Winner follows in his father's footsteps.
A former ND is promoted to VP/News for her current company
And a new GM for an NBC o-and-o.
All that and more after this week's changes.
New News Director Opening:
KTUL-TV, Tulsa, OK…CARLTON HOUSTON is leaving this ABC affiliate to become ND for KFOR-TV in Oklahoma City. More on that below.
Newly Named News Directors:
KFOR-TV, Oklahoma City, OK…CARLTON HOUSTON joins this LocalTV owned NBC affiliate from KTUL-TV, the Albritton-owned ABC affiliate in Tulsa. Ironically, both groups are for sale. Carlton's been the ND for KTUL for six years. He began his career on the air before moving into management, and has worked in Tampa, Kansas City, Norfolk, Jackson, MS, and Columbia, MO. At KFOR, he replaces MARY ANN ECKSTEIN who left the station in January after 33 years. Carlton also becomes the second Tulsa ND to move to Oklahoma City, following TODD SPESSARD who joined KWTV two years ago. Both are Missouri grads and are now competing against each other for the third time, having also once worked for different stations in Kansas City.
KCAU-TV, Sioux City, IA…JACK BROOKS has been promoted to ND for this Citadel Communications owned ABC affiliate. He's worked for the station for five years as Assistant ND, Assignment Editor, and as a producer. He replaces CARLA KREEGAR who left the station in March after seven years as ND.
WTVY-TV, Dothan, AL…KIM ALLEN has been promoted from sports director to news director at the Gray TV owned ABC station. He also spent eleven years as the sports director at WDHN-TV in Dothan. Kim replaces JEFF RAKER who died suddenly last February.
KLDO-TV, Laredo, TX…DIANE CASTILLO assumes additional duties as ND for this Entravision owned station. She is also the ND for KXOF-TV, the FOX affiliate which is co-located. She replaces WILLIAM ECHEVERRIA who, according to my records, became ND there last September.
Help Wanted Ads:

Executive Producer, WRC-TV, Washington, DC:
The #1 News Station in the Washington D.C. area is looking for a Daypart Manager (Executive Producer). At WRC-TV, a Daypart Manager's responsibilities include:
Conceive and execute daily programs incorporating top news stories responsible for on-air look and program format
Develop future segments, special event coverage, sweeps planning
Collaborate with Advertising & Promotion
Oversee the Platform Managers and Content Producers
Collaborate with other newsroom managers and NBC News for special events planning as well as day-to-day coverage
Work with all facets of the organization, including production, IT and engineering to ensure the most accurate and compelling local coverage
Track coverage related costs and ensuring fiscal responsibility in the news division
Hire quality talent when needed and coaching current employees
Basic Qualifications:
Bachelor's Degree
Minimum 3 years experience in newsroom management
Minimum 5 years experience in newsgathering and/or production
Minimum 5 years experience writing, producing and desktop editing
Must be willing to work in Washington D.C.
Must be willing to submit to a background investigation
Must be 18 years or greater
Must have unrestricted work authorization to work in the United States
Must be available to work evenings, weekends, holidays
Desired:
Strong editorial judgment and the ability to respond and make decisions in a breaking news situation for coverage across multiple platforms
Ability to lead the newsroom
Experienced at providing ongoing feedback to develop individuals
Innovative and creative thinker who will push to make WRC's local content the best in the market
Please apply online at www.nbcunicareers.com – ref# 10060BR.
EOE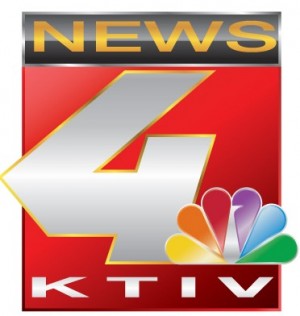 Assistant News Director, KTIV-TV, Sioux City, IA:
Emmy award winning, dominant NBC affiliate KTIV, Sioux City, Iowa is seeking a take charge leader to help guide us as we grow beyond traditional broadcast news.
This position, functioning as the literal hub of our news organization, will serve as an editorial decision maker for our TV, Web, Mobile and Social Networking platforms.
KTIV News Four is a continuous local news source with an immediate deadline mentality. The Assistant News Director is the second ranking position in the department and directly oversees all involved in our news gathering and distribution processes. This manager directs the development of our content, weighs the full editorial possibility of every story, and makes immediate decisions on how it will be disseminated on the appropriate platforms.
This senior leader will work very closely with the News Director and Internet Director to ensure that our customers are being served on all platforms. KTIV News Four delivers news as it happens on air, online and on the go all the time.
Our company is part of Quincy Newspapers, Inc. a family owned media company operating 12 television stations and 2 newspapers in 7 states and a variety of market sizes. This means immediate internal opportunities for professional growth.
Please send your resume, reel and references to:
or via mail to:
Bridget Breen
Station Manager
KTIV Television
3135 Floyd Blvd.
Sioux City, IA 51108
KTIV Television, Inc. is an Equal Opportunity Employer. No phone calls please.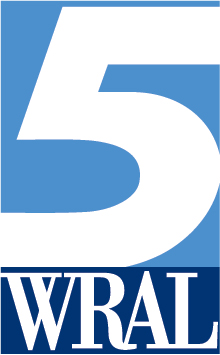 Morning Executive Producer, WRAL-TV, Raleigh, NC:
POSITION: TV News Executive Producer – Mornings JOB NUMBER: 13065
DESCRIPTION: Do you have what it takes to succeed at a #1 news operation with a strong commitment to morning news? WRAL, the dominant television station in the Raleigh-Durham-Fayetteville market, is seeking a talented Morning News Executive Producer to oversee 4.5 hours of content. We are looking for a leader who will guide the morning producers, anchors, reporters, photographers, assignment desk, and production crew to produce fresh, compelling and creative newscasts. This person will supervise the writing and showcasing of all morning content including weather and traffic. We are looking for a star with outstanding communication skills and superb news judgment who has a proven track record with breaking news.
If you have a passion for morning news, an eye for detail, and the ability to achieve big-picture goals, this is the job for you. WRAL is locally owned by Capitol Broadcasting Company, a community-oriented company that offers some of the best benefits in the business. Requirements include five years of experience in producing newscasts and/or previous news management experience, a four-year college degree and a pre-employment drug screening.
All candidates must apply online at www.cbc-raleigh.com. EOE M/F.
All Capitol Broadcasting Company properties are tobacco free. Capitol Broadcasting Company participates in E-Verify.
POSTED: May 2, 2013 CLOSING: May 16, 2013
It is the policy of the company to be fair and impartial in all relations with employees and applicants for employment. No person will be discriminated against in employment because of race, color, religion, age sex, military status, national origin, physical/mental disability, or any other characteristic protected by applicable federal or state law.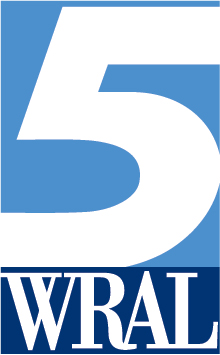 Newscast Producer, WRAL-TV, Raleigh, NC:
POSITION: TV News Producer JOB NUMBER: 13064
DESCRIPTION: Would you like to work for a news operation with a commitment to excellence and the resources you need to succeed? WRAL, the dominant television station in the Raleigh-Durham-Fayetteville market, is seeking a strong news producer to oversee fast-paced newscasts. The Producer will review all the news stories for grammar, accuracy, and fairness. During the newscast, this person is responsible for timing stories, weather, and sports to ensure the newscast ends on time; coordinates breaking news stories; and leads the production crew in the control room to make sure the newscast is executed cleanly on the air. We're looking for a person with outstanding leadership and communication skills, proven writing ability, a vision for graphics, and a passion for memorable, creative newscasts.
If you are a strong decision-maker capable of managing multiple live shots, writing compelling copy and producing top-notch newscasts, this is the job for you. Two years of television news producing experience, a four-year college degree, and a pre-employment drug screening are required. WRAL is locally owned by Capitol Broadcasting Company, a stable, community-oriented company that offers some of the best benefits in the business.
All candidates must apply online at www.cbc-raleigh.com. EOE M/F.
All Capitol Broadcasting Company properties are tobacco free. Capitol Broadcasting Company participates in E-Verify.
POSTED: May 2, 2013 CLOSING: May 16, 2013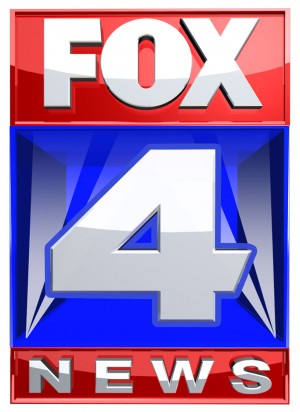 Morning Executive Producer, WDAF-TV, Kansas City, MO:
WDAF Fox 4 Kansas City is looking for a Morning Executive Producer who can lead an exciting, energetic 5 ½ hour morning news block.
Applicants must have big, breaking news experience, strong editorial judgment, newscast producing expertise and fully understand the needs of the morning news audience. We are looking for someone committed to the importance of daily news & the elements that make a morning show memorable and fun.
Candidates need 5 yrs. producing experience with a degree in journalism or a related field preferred. Candidates should have social media experience and leadership in the digital content areas. This position requires strong leadership, solid decision making skills & the ability to work well in a dynamic newsroom environment.
Successful applicants will critique our shows and submit their vision for morning news with copies of full newscasts in which they were involved in broadcast decisions.
Interested candidates should submit their resume, cover letter & newscasts to:
tracybrogden.miller@wdaftv4.com
or via mail to:
Tracy Brogden Miller
Vice President of News
WDAF-TV
3030 Summit
Kansas City, MO 64108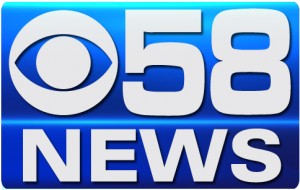 Executive Producer, WDJT-TV, Milwaukee, WI:
CBS 58 News (WDJT Milwaukee) has an immediate opening for an Assistant News Director ready to take a creative multi-platform approach to managing and leading the day to day operation of our newsroom.
Must bring a passion for advocacy and enterprise journalism, a desire to win breaking news and a clear understanding of how stories, technology and people come together. Individual needs 3-5 years of professional journalism experience with at least 3 years in a progressive management capacity with experience managing in a multi-platform environment. Candidate must have excellent news judgment and a clear understanding of journalistic ethics and laws that impact all of our news driven platforms. Must also have high standards for quality work, the ability to problem solve, to communicate and to work well under pressure.
Send resume to:
CBS-58, HR-AND
Attention: Genie Garner
News Director,
WDJT-TV
809 S. 60th St.
Milwaukee WI 53214
Fax: 414-607-8189 or e-mail: ccamps@cbs58.com
EOE

Assistant News Director, WBND-TV, South Bend, IN:
Weigel Broadcasting has an immediate opening for an Assistant News Director for its ABC and CW affiliates in South Bend. If you have the ability to imagine, innovate and motivate, we want you. This is a hands-on job for a person who thrives on using cutting-edge technology. You'll oversee day-to-day coverage, utilizing the talents of our producers and the most multimedia journalists in the market. We're not looking for another newsroom manager. We're looking for a leader who can manage staff effectively and develop our team through constructive feedback.
Here are the minimum requirements:
· Strong interpersonal skills
· Thorough knowledge of newsroom computer systems and broadcast technology
· High impact enterprise story generation
· Previous newsroom management a plus
If you have what it takes to join our team, send your resume and cover letter to:
Human Resources – AND
Weigel Broadcasting Co.
53550 Generations Drive
South Bend, IN 46635
humanresources@abc57.com
Weigel Broadcasting, including ABC57 and the CW25, is an equal opportunity employer.
Producer/Writer, ThinkTelevisual, Chicago, IL:
THINK Televisual is searching for an amazing producer/writer to join our revolution in News/Information. We are a fast-growing company that operates at the speed of 2013.
We want brilliant storytellers, thinkers and producers capable of world bending creative. The right candidate stays current and passionate with design, technology, entertainment, and news/information. We are a young company with a low BS factor and a positive rock 'n roll culture, so opportunities are abundant for people who flourish in our environment. Must be open minded, adventurous and ready to join a groundbreaking new television network in the great city of Chicago. You must be naturally curious, always wanting to explore and dig deeper for stories, and are committed to high quality production and having a strong understanding of the stories you produce.
Ideal candidates are great storytellers, with experience in line producing, writing, video editing, (Final Cut Pro 7 and/or Edius), working in an iNews format and being part of a dynamic group that is committed to being the new generation leaders in news.
Send us your resume and portfolio to visionarieswanted@gmail.com. We are an equal opportunity employer.
Martin Varghese
Human Resources
mvarghese@touchvisiontv.com
Other News Management Openings:
ASSISTANT NEWS DIRECTOR:
WISH-TV, Indianapolis, IN (relisted this week)
WVIT-TV, Hartford/New Haven, CT (listed 4/6/13)
WDJT-TV, Milwaukee, WI (listed 5/5/13, see ad above!)
WBND/WCWW-TV, South Bend, IN (listed 5/5/13, see ad above!)
KTIV-TV, Sioux City, IA (new listing this week, see ad above!)
EXECUTIVE NEWS PRODUCER:
The Weather Channel, Atlanta, GA (Morning EP, listed 3/16/13)
KRON-TV, San Francisco, CA (relisted 4/26/13)
KNTV, San Francisco/San Jose, CA (PM EP, new listing this week)
KDFW-TV, Dallas, TX (Morning EP, relisted 4/26/13)
WRC-TV, Washington, DC (new listing this week, see ad above!)
KCPQ-TV, Seattle, WA (new listing this week)
KING-TV, Seattle, WA (AM EP, listing revised 4/13/13)
WFTS-TV, Tampa, FL (Dayside EP, relisted this week)
WRAL-TV, Raleigh, NC (AM EP, listed 4/26/13, see ad above!)
KUSI-TV, San Diego, CA (relisted 4/13/13)
WDAF-TV, Kansas City, MO (listed 5/5/13, see ad above!)
WCMH-TV, Columbus, OH (listed 3/22/13)
KOAT-TV, Albuquerque, NM (2 jobs, AM & PM, listed 3/22/13)
WHBQ-TV, Memphis, TN (listed 3/29/13)
WTEV/WAWS-TV, Jacksonville, FL (AM EP, relisted 5/5/13)
WINK-TV, Ft. Myers, FL (PM EP, relisted 4/6/13)
WIS-TV, Columbia, SC (AM EP, relisted 4/13/13)
MANAGING EDITOR:
KNBC-TV, Los Angeles, CA (relisted 4/26/13)
Obituaries:
Houston Police are investigating the apparent murder of KATHRYN GREER FEAGIN, a former producer for KRIV-TV in Houston and for WDSU-TV in New Orleans. Her grandmother found her body in her ransacked apartment. She was 35 years old and been working out of television for the past few years.
STAN COHEN, the longtime Washington Editor for Ad Age and the father of former news producer and news manager DAN COHEN, died earlier this week of renal failure. He was 93. RANCE CRAIN remembers a man who spent 43 years at Ad Age. His son Dan worked for stations in Orlando, Miami, and Washington, and is now a documentary producer
Situations Wanted:
We offer a free situations wanted ad to news managers who are out of work and looking for a new opportunity. If you'd like to state your case to a well targeted audience, email me an item (max. 150 words). You may include a link to a website, an email address, and a photo. You must include your name. I'll run it for one week. I don't represent or endorse those listed, but merely trying to help.
There were no takers this week.
Names in the News:
Both the New York Times and the Los Angeles Times are reporting that DEBORAH TURNESS will be the next President of NBC News. She's currently the editor (similar to the president's job) of Britain's ITV News. It's possible the announcement could come as soon as Monday. She would be the first female network news president.
If she gets the job, she won't have to worry about the struggling NBC magazine program, Rock Center. It was cancelled today. The last show is expected to run in June.
TVNewser reports that one-time New York City (WABC-TV) News Director BART FEDER is leaving CNN, where he's been the Senior VP of Current Programming since 2008.
Fox News anchor and correspondent CHRIS WALLACE will be given RTDNA's Paul White Award at this year's convention in Anaheim. His father, the late MIKE WALLACE, was similarly honored in 1991, making them the first father and son winners.
Former Atlanta (WSB-TV) News Director MARIAN PITTMAN has been named VP/News and Marketing for Cox Media Group's TV stations. Marian is currently Station Manager for WSB. She's worked for four different Cox stations during her career. Her promotion is one of several announced today by the company.
GM Notes:
Former Cleveland (WEWS-TV) GM RIC HARRIS has been promoted to GM for NBC's WVIT-TV in Hartford. He's been Director of Sales there since March. After leaving WEWS in 2005, Ric was the GM for digital media and strategic marketing for the NBC owned stations for two years.
Nexstar has named RICHARD ENGBERG GM for WMBD-TV in Peoria. He's been VP/Director of Sales for Univision stations in Arizona.
Finally, congratulations to our friends at the Devlin Design Group, a longtime advertiser and supporter of this newsletter. A DDG designed-set for KCRG-TV in Cedar Rapids took top honors in the Best Local News Set competition conducted by NewscastStudio.com. You can see more pictures of the winner by simply clicking here.
Our Full List of ND Openings:
Here is my list of stations with open ND jobs, as of Friday, May 10, 2013.
If you know of any additions/deletions/updates, please email me at: rick@rickgevers.com
KWHY-TV 1201 West 5th St., # T-900 Los Angeles CA 90017 *
KRIV-TV 4261 Southwest Freeway Houston TX 77027
WXIN-TV 6910 Network Place Indianapolis IN 46278
WCPO-TV 1720 Gilbert Ave. Cincinnati OH 45202
WOAI-TV 1031 Navarro St. San Antonio TX 78205
KOCO-TV 1300 East Britton Road Oklahoma City OK 73131
WAVE-TV 725 S. Floyd St. Louisville KY 40203
WTVR-TV 3301 W. Broad St. Richmond VA 23230
KTUL-TV 3200 S. 29th West Ave. Tulsa OK 74107
KSNW-TV 833 N. Main Wichita, KS 67203
WEYI-TV 2225 W. Willard Road Clio MI 48420
KGUN-TV 7280 E. Rosewood St. Tucson, AZ 85710
KRDO-TV 399 S. 8th St. Colorado Springs CO 80905
WJTV 1820 TV Road Jackson MS 39204
KRIS/KZTV 301 Artesian St. Corpus Christi, TX 78401
KTVA-TV 1007 W. 32nd Ave. Anchorage AK 99503
KCAU-TV 7280 E. Rosewood St. Sioux City IA 51101
WVVA-TV 3052 Big Laurel Highway Bluefield, WV 24701
* Spanish language station