Greetings:
It is, perhaps, fitting that in a week that ends with Mother's Day, THREE veteran newswomen took big new jobs. They either landed one of the THREE new ND jobs, or created one of the THREE new openings, all THREE of those openings in top ten markets!
Our list of open ND jobs remains at 25.
We have a paid ad for ONE of those 25 jobs, one of THREE ads in this week's report.
In Names in the News, RTDNA names a Paul White Award winner, a new Digital EP for a Washington, DC, station, and some other movement of news managers.
And our friends at Devlin Design Group have a new ad..click on it to see the set design that garnered them the Set of the Year Award for the third straight year.
All this week's news begins below!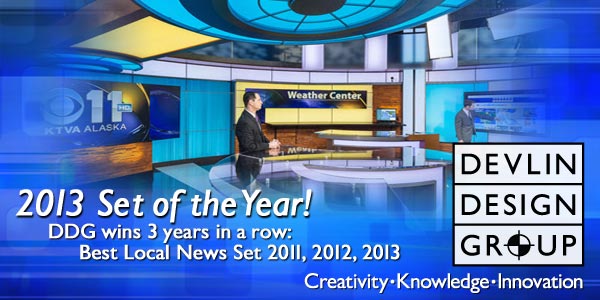 New News Director Openings:
WGN-TV, Chicago, IL…GREG CAPUTO announced his retirement this week, effective in June. He's been the ND for this Tribune owned CW affiliate since 2003. Greg has the Chicago hat trick: he also spent three years as ND for WBBM-TV and was the first ND for WFLD-TV when that Fox o-and-o began news in 1986. He also served as ND for Tribune's Boston station, WLVI-TV, spent three years as Corporate Director of News for Malrite Communications, which owned stations in Cleveland and Cincinnati at the time. (Our email earlier this week incorrectly listed him as President of Maltrite.) Greg's also worked in South Bend and Pittsburgh.
KTVT-TV, Dallas, TX…Congratulations to ADRIENNE ROARK, who's trading her News Director hat for the General Manager's job at KOIN-TV in Portland, OR. Adrienne's been the ND for this CBS o-and-o for the past 4+ years. She's also been an ND at another CBS o-and-o, WFOR-TV in Miami, and has worked in Orlando, New Orleans, Columbus (twice), Cleveland and for a second station in Miami. She'll be busy when she gets to KOIN-TV: that LIN Media owned CBS affiliate has been without both a GM and ND for several months.  BRAD NEUHOFF left the station in February after 2+ years as ND.
KPRC-TV, Houston, TX…More congratulations to DEBORAH COLLURA, who's also headed to the corner office as GM for WCNC-TV in Charlotte. Ironically, this Gannett owned NBC affiliate has also been without a GM and ND for several months. (CORRIE HARDING left the station for a job with NBC in New York earlier this year.) Deb is currently VP/News for Post-Newsweek in addition to her duties at the NBC affiliate. She first joined the company as ND of WDIV-TV in Detroit in 1997 and moved to Houston in 2011. Deb's also been an ND in Miami and Minneapolis, and also worked in Sacramento, Albany, St. Louis, and Rockford, IL.
Newly Named News Directors:
WTMJ-TV, Milwaukee, WI…JANET HUNDLEY returns to the ND office as she'll head the news efforts for this Journal owned NBC affiliate. She's spent the last twelve years as the Assistant News Director for WLS-TV, the ABC o-and-o in Chicago. (ROBERT FEDER has more.) Janet's a 26 year veteran of the ABC stations, having previously served as ND for WTVG-TV in Toledo (when the company owned that station) and as a operations manager, producer, and photojournalist for WTVD-TV in Raleigh-Durham. She also worked as a bureau reporter for WRAL-TV in Raleigh. In Milwaukee, she replaces BILL BERRA who left earlier this year to return to Tampa as ND for WFLA-TV in Tampa.
KWWL-TV, Waterloo, IA…veteran news director SHANE MORELAND has been named ND for this Quincy owned NBC affiliate. Shane most recently was GM of WVNS-TV in Bluefield/Beckley, WV. But his background is news: he spent the four years before that as ND for WCTI-TV in Greenville/New Bern/Washington, NC. He previously has been an ND in Norfolk and Roanoke, VA, and has also worked in Miami, Pittsburgh, and West Palm Beach. The move reunites him with GM JIM McKERNAN. They first met when McKernan was the interim GM at WCTI. Shane replaces DAN SCHILLINGER who returns to his native Wisconsin as ND for sister Quincy station WQOW-TV in Eau Claire.
WNCT-TV, Greenville/New Bern, Washington, NC…STEPHANIE SHULTZ gets her first ND job at her second TV station. She's currently the Executive Producer for sister Media General station WSLS-TV in Roanoke. Stephanie first joined WSLS as an associate producer during college ten years ago, and worked her way up to EP. At WNCT, she replaces INGRID JOHANNSEN who left the station in March after 16 months as ND for this CBS affiliate.
Paid Help Wanted Ads: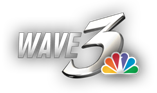 Morning Executive Producer WAVE-TV, Louisville, KY:
WAVE 3 News, the NBC affiliate for Louisville, KY, has an opening for Executive Producer of our Sunrise newscast.
Our station has all the tools, a great look, and top-notch talent. We're looking for an EP who can guide the Sunrise team of anchors, reporters, broadcast producers, digital producers, and production crew to create a morning newscast that fulfills our brand promise of "Expect More. Right Now."
The Sunrise EP will supervise all news operations during the overnight and morning hours, with a particular emphasis on coaching producers and planning content in advance. This person will also fill in occasionally in other management roles or as a newscast producer.
Applicants should have a four year degree, and at least five years experience producing newscasts – with at least two of those years on a morning newscast. Supervisory experience is preferred.
If qualified and interested in applying for this position, please click here.
No phone calls please. EOE-M/F/D/V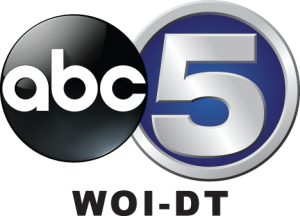 News Director, WOI-TV, W. Des Moines, IA:
WOI-TV, a Nexstar Broadcasting station in Des Moines, Iowa, is looking for a "hands on" News Director. If you are looking to advance your career and have a true passion for news this is a wonderful opportunity.
The successful candidate will possess:
3+ years as a News Director
Strong skills in covering local news that matters
Understand and embrace digital first
Sense of urgency to deliver the best and most accurate newscast in the market
Strong dedicated leader who will mentor and coach the gathering and writing of news content
Strategic thinker and organized
Des Moines is the State Capital and the largest DMA in Iowa. Des Moines was voted #1 by Forbes as "Best City for Business & Careers", voted #1 by The Business Journal as "Best Midwest City for Young Adults", voted #1 by Kiplinger as "Best City for Families".
Please apply online: http://nexstar.hirecentric.com/jobs/62025.html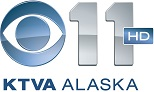 Executive Producer, KTVA-TV, Anchorage, AK:
KTVA CBS11 News in Anchorage, Alaska, is looking for an Executive Producer.
The ideal candidate has a minimum of five years producing experience with an eye for detail and a desire motivate and inspire others.
You'll help reporters and producers look beyond press conference podiums and get to the heart of stories that impact Alaskans. At your disposal: two microwave trucks, a sat truck, two flyway sat units and a healthy travel budget. All are needed to cover this vast state in which we live.
Beyond the flashy words and equipment it comes down to this… the person for this position is someone who can pay attention to detail while multi-tasking. The reward: producing special project programming. Those include Iditarod, Arctic Winter Games, elections and election prep programming.
Politics are the state sport of Alaska and our elections quickly get the attention of the lower 48. You could be at the helm of that coverage!
To apply and read more about this position check out http://www.gci.com/about/careers
EEO/AA Employer/Vets/Disabled/Race/Ethnicity/Gender/Age
Other News Management Openings:
ASSISTANT NEWS DIRECTOR:
KPHO-TV, Phoenix, AZ (relisted 4/12/14)
WFLA-TV, Tampa, FL (relisted 4/5/14)
WCPO-TV, Cincinnati, OH (relisted 4/5/14)
KVVU-TV, Las Vegas, NV (listing revised 4/12/14)
WIS-TV, Columbia, SC (listed 4/19/14)
WHEC-TV, Rochester, NY (listed 4/5/14)
WBND-TV, South Bend, IN (listed 4/12/14)
WCJB-TV, Gainesville, FL (listed 5/2/11)
EXECUTIVE NEWS PRODUCER:
WLS-TV, Chicago, IL (listed 4/19/14)
KTVU-TV, San Francisco/Oakland, CA (listed 4/25/14)
KPHO-TV, Phoenix, AZ (relisted 4/12/14)
WFLA-TV, Tampa. FL (relisted 4/5/14)
KCRA-TV, Sacramento, CA (relisted 3/30/14)
KGTV, San Diego, CA (Morning EP, listed 3/30/14)
KSHB-TV, Kansas City, MO (relisted 4/5/14)
WBNS-TV, Columbus, OH (Senior EP, listed 3/17/14)
WXIX-TV, Cincinnati, OH (PM EP, listing revised 4/12/14)
WTEV/WAWS, Jacksonville, FL (AM EP, new listing this week)
WAVE-TV, Louisville, KY (Morning EP, new listing this week, see ad above!)
WJAR-TV, Providence, RI (relisted 4/5/14)
WHEC-TV, Rochester, NY (listed 4/5/14)
KGUN-TV, Tucson, AZ (Morning EP, relisted 3/22/14)
WSJV-TV, South Bend/Elkhart, IN (AM EP, listing modified 4/25/14)
WFFF-TV, Burlington, VT (listed 4/12/14)
KOAA-TV, Colorado Springs, CO (AM EP, listed 4/25/14)
WKBN-TV, Youngstown, OH (Dayside EP, listing revised 3/7/14)
WCIV-TV, Charleston, SC (listed 3/22/14)
KTVA-TV, Anchorage, AK (listed 5/2/14, see ad above!)
KTTC-TV, Rochester, MN (listed 3/30/14)
ASSIGNMENT MANAGER:
WSPA-TV, Spartanburg, SC (listed 3/17/14)
MANAGING EDITOR:
WBNS-TV, Columbus, OH (Digital ME, listed 3/17/14)
WCPO-TV, Cincinnati, OH (relisted 4/5/14)
Situations Wanted:
We offer a free situations wanted ad to news managers who are looking for a new opportunity. If you'd like to state your case to a well targeted audience, email me an item (max. 150 words). You may include a link to a website, an email address, and a photo. You must include your name. I'll run it for one week. I don't represent or endorse those listed, but merely trying to help.
Names in the News…and other things:
WJLA-TV, the ABC affiliate in Washington, DC, has hired JIM PARKER as its Executive Producer of Digital Media, a job he learned about via the station's ad in this newsletter. Jim most recently served as Director of Digital Operations for KPIX-TV in San Francisco. He's also worked in Portland, OR, Philadelphia, Des Moines, Rock Island, IL, Binghamton, NY, and Toledo, where I hired him as a morning producer.
RICK McLAUGHLIN heads south to become the new Assistant ND at Hearst's WESH-TV in Orlando. He's held the same job for another Hearst owned NBC affiliate, WLWT-TV in Cincinnati. He's also worked in Boston, St. Louis, Milwaukee, and for another station in Cincinnati.
Speaking of Cincinnati, longtime WCPO-TV employee ROBYN TYNDALL heads across the street to become the Nightside EP for Raycom's Fox affiliate, WXIX-TV. She's have a familiar boss…she worked with WXIX ND KEVIN ROACH at WCPO. Robyn's worked for WCPO for the past 23 years, most recently as Morning EP.
Longtime NBC Executive DICK EBERSOL will receive RTDNA's Paul White Award at the organization's convention in September in Nashville. More here.
Our Full List of ND Openings:
If you know of any additions/deletions/updates, please email me at: rick@rickgevers.com
Here is my list of stations with open ND jobs, as of Sunday, May 11, 2014.
WXTV 500 Frank W. Burr Blvd., 6th Floor, Teaneck NJ 07666 *
KWHY-TV 1201 West 5th St., # T-900 Los Angeles CA 90017 *
WGN-TV 2501 Bradley Place Chicago IL 60618
KTVT-TV 5233 Bridge St. Ft. Worth TX 76103
KXTX-TV 4805 Amon Carter Blvd. Ft. Worth TX 76155 *
WBZ-TV 1170 Soldiers Field Rd. Boston MA 02134
KPRC-TV 8181 SW Freeway Houston TX 77074
KCEC-TV 777 Grant St. #110 Denver CO 80203 *
WEWS-TV 3001 Euclid Ave. Cleveland OH 44115
KOIN-TV 222 SW Columbia St. Portland OR 97201
WCNC-TV 1001 Wood Ridge Center Dr. Charlotte NC 28217
KVDA-TV 6234 San Pedro San Antonio TX 78216 *
WHP-TV 3300 North 6th Street Harrisburg PA 17110
WHAS-TV 520 W. Chestnut St. Louisville KY 40203
WSET-TV 2320 Langhorne Rd. Lynchburg VA 24501
WOI-TV 3903 Westown Parkway West Des Moines IA 50266 (see ad above!)
KHQ-TV 1201 W. Sprague Ave. Spokane WA 99201
WICS/WICD-TV 2680 East Cook St. Springfield IL 62703
KTLM-TV 3900 N. 10th St., 7th Floor McAllen TX 78501
KVEO-TV 394 N. Expressway Brownsville TX 78521
WCBD-TV 210 W. Coleman Blvd. Charleston SC 29464
KOLO-TV 4850 Ampere Dr. Reno NV 89502
WAKA-TV 3251 Harrison Road Montgomery AL 36109
KLFY-TV 1808 Eraste Landry Rd. Lafayette LA 70506
WBUP/WBKP-TV 1705 Ash Street Ishpeming MI 49849