Greetings:
This week's report will introduce you to THREE newly named news directors, and those moves resulted in TWO new news director openings.
That chages our count of open ND positions to 24.
If you like hunting, skiing, and fishing, check out the paid help wanted ad for an ND job in a market that features all that. And we have another blind box ad for a large market ND position.
In Names in the News, we'll tell you how one woman went from news editor in Minneapolis to President and CEO of a well known group. Of course, there were a few stops along the way. And we have some other items about news managers on the move.
All that and more after this week's changes.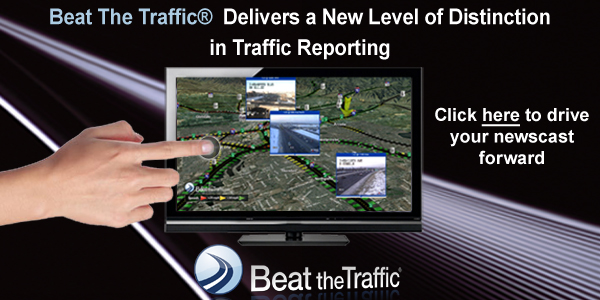 New News Director Openings:
WTLV/WJXX-TV, Jacksonville, FL…MIKE GARBER is leaving this Gannett owned duopoly to become ND for WPTV in West Palm Beach. More on that below. Mike's been ND here for four years.
WRBL-TV, Columbus, GA…congratulations to STEVE KORIOTH who's been promoted to ND for WBTW-TV in Myrtle Beach, SC. (You'll see more on that below, too.) Both stations are owned by Media General. Steve's been ND here for not quite two years.
Newly Named News Directors:
WPTV, West Palm Beach, FL…MIKE GARBER continues his trek down I-95 as he has been named News Director for this Scripps owned NBC affiliate. Mike's currently the ND for Gannett's WTLV/WJXX-TV in Jacksonville, FL. Before that he served as ND for another Gannett station, WLTX-TV, in Columbia, SC. Mike's also worked in San Francisco, Tampa, and Tucson. He replaces JEFF BROGAN who was promoted within Scripps to Senior Director of News Strategy and Operations.
KOKH-TV, Oklahoma City, OK…ADAM PURSCH gains his first news director assignment as he takes over at this FOX affiliate. Adam moves east from another FOX station, KSTU-TV in Salt Lake City, where he's currently the Assistant ND. He joined KSTU in 2007 as the executive producer. Adam's also worked in Boston and New York City. He replaces JOE SPADEA who left this Sinclair owned station in March after five years as ND here.
WBTW-TV, Myrtle Beach, SC…STEVE KORIOTH stays within Media General as he becomes ND for this CBS affiliate. Steve has been the ND for WRBL-TV in Columbus, GA, since August, 2010. He spent six years as an ND in Denison, TX, and has also worked in Madison, WI, Huntsville, AL, Tucson, Dallas and Chicago.  Ironically, the man he replaces in Myrtle Beach, DAVID HART, is headed to Steve's now former station, WRBL, as General Manager.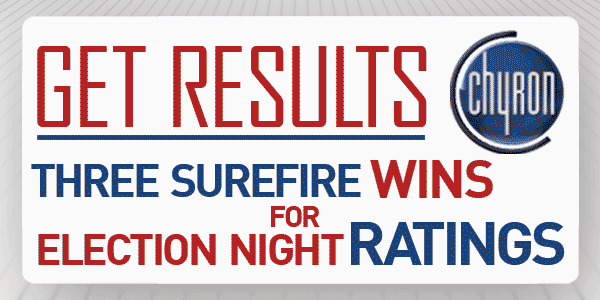 Help Wanted Ads:
Large Market Blind Box News Director Ad:
Top 10 DMA news station seeks an experienced News Director with top 20 DMA experience.
The News Director (ND) will oversee the planning and direction of all newscasts and supervise executive producers, producers, reporters and photographers. ND will be instrumental in building and executing the station's strategic plan.
Only candidates with top 20 DMA experience as an assistant news director or news director will be considered.
Forward resume and salary requirements to:  resume.tvnews@gmail.com
**** ***** ****

News Director, WVNS-TV, Bluefield/Beckley, WV:
Are you looking for that first opportunity to run your own news room?
Are you working for one of those large groups with multiple regional news directors and corporate news people that stifle your creative juices?
Are you sick of chasing crime stories every day and want to live in a community where you can have a positive impact on your viewers?
Do you like the outdoors and want to live in an area that has some of the best hunting, skiing, fishing and white water in the country?
Then you should think about WVNS-TV, The CBS and FOX affiliate in the Bluefield-Beckley, West Virginia market. We are a small market station with larger market resources. We are part of a privately owned state wide network of 8 affiliates with a commitment to local news.
Contact Chris Leister, General Manager at cleister@wvnstv.com
**** ***** ****
Other News Management Openings:
ASSISTANT NEWS DIRECTOR:
KRIV-TV, Houston, TX (relisted 4/20/12)
WXIN-TV, Indianapolis, IN (new listing this week)
KSTU-TV, Salt Lake City, UT (new listing this week)
WITI-TV, Milwaukee, WI (relisted 4/27/12)
WMC-TV, Memphis, TN (relisted 3/3/12)
WREG-TV, Memphis, TN (relisted 4/20/12)
WEYI-TV, Flint, MI (listed 4/20/12)
WCTI-TV, New Bern, NC (listed 4/27/12)
KVLY/KXJB-TV, Fargo, ND (listed 5/4/11)
EXECUTIVE NEWS PRODUCER:
KDFW-TV, Dallas/Ft. Worth, TX (Morning EP, relisted 4/20/12)
KPRC-TV, Houston, TX (listing revised 5/4/11)
WKMG-TV, Orlando, FL (listed 5/4/11)
KOIN-TV, Portland OR (PM EP, listed 4/7/12)
WTAE-TV, Pittsburgh, PA (Dayside EP, relisted 4/20/12)
WCNC-TV, Charlotte, NC (listed 3/24/12)
WRTV, Indianapolis, IN (AM EP, listed 3/31/12)
WCPO-TV, Cincinnati, OH (new listing this week)
WITI-TV, Milwaukee, WI (listed 4/27/12)
WTMJ-TV, Milwaukee, WI (listed 4/20/12)
WPTV, West Palm Beach, FL (PM EP, 3/17/12)
WJXT-TV, Jacksonville, FL (PM EP, listing revised 3/10/12)
WINK-TV, Fort Myers, FL (Dayside EP, relisted 3/10/12)
WHIO-TV, Dayton, OH (2 openings, AM & PM, listing updated 4/20/12)
WCYB-TV, Bristol, VA (relisted 4/20/12)
KHBS/KHOG-TV, Ft. Smith, AR (Digital Media Mgr., relisted 4/20/12)
MANAGING EDITOR:
KXTV, Sacramento, CA (relisted 4/27/12)
ASSIGNMENT MANAGER:
WTMJ-TV, Milwaukee, WI (listed 4/20/12)
Names in the News:
EMILY BARR, who began as a news editor at KSTP-TV in Minneapolis, has been named President and CEO of Post-Newsweek stations. Emily has been GM for WLS-TV in Chicago since 1997. She earlier had been GM of ABC's WTVD-TV in Raleigh-Durham, and has also worked in Baltimore, Houston, and Washington. She succeeds ALAN FRANK who is retiring after 33 years with the company.
JASON LATHAM has been upped to Assistant News Director for KVVU-TV, the FOX affiliate in Las Vegas. He's been over seeing the station's website for the past three years. Before that, he spent more than seven years as a producer and executive producer for KVBC-TV (now KSNV-TV) in Las Vegas. He also worked on the website there.
WRGB-TV in Albany/Schnectady, NY, has named CHRISTINE HARRIS Assistant News Director. She has been working as a producer for WTTG-TV in Washington, DC.
Onetime news director THOR WASBOTTEN has been named director of the School of Journalism and Mass Communication at Kent State University. Thor has been the assistant dean for student media and online operations at Penn State University. He's a former news director in Tucson and Boise, ID. He also worked on the assignment desk in Portland, OR.
Congratulations to PATRICK McCREERY, now the GM at KPTV in Portland, OR, (but once the news director there) on the birth of his daughter, LANE ELIZABETH McCREERY. The newest addition to the McCreery clan arrived just in time for the May book and weight 7 lbs, 5 oz. She has two siblings. An email of good wishes would reach Patrick at: patrick.mccreery@kptv.com
**** ***** ****
Our Full List of News Director Openings:
Here is my list of stations with open ND jobs, as of Saturday, May 12, 2012.
If you know of any additions/deletions/updates, please email me at: rick@rickgevers.com
KNBC-TV 3000 W. Alameda Ave. Burbank CA 91523
WKYC-TV 1333 Lakeside Ave. Cleveland OH 44114
XETV 8253 Ronson Rd. San Diego CA 92111
KSNV-TV 1500 Foremaster Lane Las Vegas NV 89101
WTLV/WJXX 1070 E. Adams St. Jacksonville FL 32202
WBIR-TV 1513 Hutchison Ave. Knoxville TN 37917
KSNW-TV 833 N. Main Wichita, KS 67203
KRBK-TV (apply to corporate) Springfield, MO
KMTV 10714 Mockingbird Dr. Omaha NE 68127
WACH-TV 1400 Pickens St. Columbia SC 29201
KGAN-TV 600-2 Old Marion Rd NE Cedar Rapids IA 52402
KWQC-TV, 805 Brady Street Davenport, IA 52803
WTAJ-TV 5000 Sixth Ave. Altoona PA 16602
KHGI-TV 13 S. Highway 44 Kearney NE 66848
WTXL-TV 1620 Commerce Blvd. Midway, FL 32343
WRBL-TV 1350 13th Ave. Columbus GA 31901
KNOE-TV 1400 Oliver Rd. Monroe, LA 71211
KAAL-TV 1701 10th Place, NE Austin MN 55912
WVNS-TV 141 Old Cline Rd. Ghent WV 25843 (see ad above!)
KKCO-TV 2325 Interstate Ave. Grand Junction CO 81505
KGNS-TV 120 W. Delmar Blvd. Laredo TX 78045
KGWN-TV 2923 E. Lincolnway Cheyenne WY 82001
KSAX-TV PO Box 189 Alexandria MN 56308
WYIN-TV 8625 Indiana Place Merrilville IN 46410