Tuesday, May 21, 2013 UPDATE:
A promotion within Tribune fills a news director opening in a top 30 market.
KERRI CAVANAUGH, who's been the ND for WXMI-TV in Grand Rapids, MI, for almost three years, heads south to become the next news director for WXIN-TV, the Tribune-owned FOX affiliate here in Indianapolis. Kerri's also been the ND for Tribune's WSFL-TV in Ft. Lauderdale, and has worked in Tampa, West Palm Beach, and Tuscaloosa, AL.
At WXIN, she replaces LEE ROSENTHAL, who left the station last month to become ND for KTVU-TV, the Cox-owned FOX affiliate in Oakland/San Francisco, CA.
More on this story…and all the week's developments…in our full report later this week.
regards,
Rick Gevers
**** **** ****
Greetings:
There are TWO new ND openings this week, and, to the best of my knowledge, NO newly named news directors in our report.
That leaves our count of open news director positions at 20. One of those open ND jobs is featured in an ad below
There are lots of jobs in Texas it appears. TWO of those 20 open ND jobs are in San Antonio, and this week we have new paid ads for management openings in Dallas.
In Names in the News, a former ND lands a job with an unusual title, the West's first black anchorwoman will be honored by RTDNA, a GM promotion within Hearst, and two GM's in Buffalo announce their departures in the same week.
All that, and more, after this week's changes:
New News Director Opening:
KENS-TV, San Antonio, TX…as we reported earlier this week, KURT DAVIS has been named VP, News Services for CBS News. Kurt joined KENS, a Belo-owned CBS affiliate, in the summer of 2003. He's also been a news director in New Orleans and Lynchburg, VA, and has worked in Dallas, Atlanta, Baton Rouge, and Little Rock, AR. CBS says Kurt will lead CBS News' satellite newsgathering organization. JOHN FRAZEE, currently the Senior VP, News Services for CBS, will leave the network later this year, take some time off, and then look for other opportunities.
We noted in our mid-week UPDATE that this moves creates the second ND opening in San Antonio. WOAI's TOM BELL is leaving at the end of May to become ND for KOVR/KMAX-TV in Sacramento, a CBS owned duopoly.
WTWO-TV, Terre Haute, IN…TOM McCLAHAN is stepping down as news director but will continue to anchor for this Nexstar owned NBC affiliate. He's been at the station for more than 40 years in a wide variety of roles. You can learn more about this opportunity in the paid ad below.
Newly Named News Directors:
None that I know of. If you know of any, please email me at: rick@rickgevers.com
Paid Help Wanted Ads:

Assistant News Director, KXAS-TV, Dallas/Ft. Worth, TX:
This position manages day-to-day editorial including general news, major events, & breaking news across all platforms. The ideal candidate will champion vibrant editorial processes and journalistic excellence, partner with external consultants, and drive editorial strategy.
Minimum 7 years television news experience and 5 years managerial experience required.
For more details and to apply, visit www.nbcunicareers.com and search job # 10218BR.

Morning Executive Producer, WFAA-TV, Dallas, TX:
We are seeking an Executive Producer who will be responsible for the overall content and journalistic integrity of the morning newscast. This individual will oversee a staff of journalists who are responsible for producing the newscasts. This individual will also work closely with the News Director on developing and implementing strategy for each newscast.
We are seeking a candidate with the following:
Bachelor's degree in journalism or related field.
Must have five or more years in a major television market.
Must be able to work with people.
Must know news and what is important to the community.
Must be able to act decisively under pressure.
Must be able to communicate effectively in emergency situations.
If you are interested and qualified, please send a cover letter and your resume to the address listed below. You may also submit this information by emailing: humanresources@wfaa.com
WFAA TV
Human Resources
606 Young Street
Dallas, Texas 75202
Resumes may be faxed to: (214) 977-6393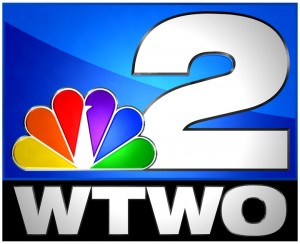 News Director, WTWO-TV, Terre Haute, IN:
Nexstar Broadcasting Company in Terre Haute, Indiana is looking for a News Director to lead and supervise all aspects of news, weather and sports programming production.
Manages staffing, training, and performance evaluations for the News Department. Develops news coverage strategy for the station and its website. Critiques newscasts on a daily basis and provides mentoring. Responds to coverage questions. Performs other duties as assigned.
Bachelor's degree in broadcast Journalism, or a related field, or an equivalent combination of education and work related experience.
Excellent communication skills, both oral and written. Minimum five years' experience in news programming production, with at least two years experience in a leadership role.
Experience guiding, directing and motivating subordinates. Experience establishing long-range objectives. Experience preparing and maintaining departmental budgets.
Send cover letter and resume to:
Tim Sturgess
VP/GM
WTWO-TV
PO Box 9268
Terre Haute IN 47808
or via email: tsturgess@wtwo.com

Executive Producer, WRC-TV, Washington, DC:
The #1 News Station in the Washington D.C. area is looking for a Daypart Manager (Executive Producer). At WRC-TV, a Daypart Manager's responsibilities include:
Conceive and execute daily programs incorporating top news stories responsible for on-air look and program format
Develop future segments, special event coverage, sweeps planning
Collaborate with Advertising & Promotion
Oversee the Platform Managers and Content Producers
Collaborate with other newsroom managers and NBC News for special events planning as well as day-to-day coverage
Work with all facets of the organization, including production, IT and engineering to ensure the most accurate and compelling local coverage
Track coverage related costs and ensuring fiscal responsibility in the news division
Hire quality talent when needed and coaching current employees
Basic Qualifications:
Bachelor's Degree
Minimum 3 years experience in newsroom management
Minimum 5 years experience in newsgathering and/or production
Minimum 5 years experience writing, producing and desktop editing
Must be willing to work in Washington D.C.
Must be willing to submit to a background investigation
Must be 18 years or greater
Must have unrestricted work authorization to work in the United States
Must be available to work evenings, weekends, holidays
Desired:
Strong editorial judgment and the ability to respond and make decisions in a breaking news situation for coverage across multiple platforms
Ability to lead the newsroom
Experienced at providing ongoing feedback to develop individuals
Innovative and creative thinker who will push to make WRC's local content the best in the market
Please apply online at www.nbcunicareers.com – ref# 10060BR.
EOE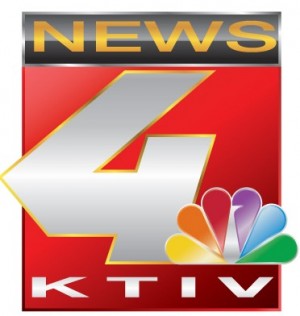 Assistant News Director, KTIV-TV, Sioux City, IA:
Emmy award winning, dominant NBC affiliate KTIV, Sioux City, Iowa is seeking a take charge leader to help guide us as we grow beyond traditional broadcast news.
This position, functioning as the literal hub of our news organization, will serve as an editorial decision maker for our TV, Web, Mobile and Social Networking platforms.
KTIV News Four is a continuous local news source with an immediate deadline mentality. The Assistant News Director is the second ranking position in the department and directly oversees all involved in our news gathering and distribution processes. This manager directs the development of our content, weighs the full editorial possibility of every story, and makes immediate decisions on how it will be disseminated on the appropriate platforms.
This senior leader will work very closely with the News Director and Internet Director to ensure that our customers are being served on all platforms. KTIV News Four delivers news as it happens on air, online and on the go all the time.
Our company is part of Quincy Newspapers, Inc. a family owned media company operating 12 television stations and 2 newspapers in 7 states and a variety of market sizes. This means immediate internal opportunities for professional growth.
Please send your resume, reel and references to:
or via mail to:
Bridget Breen
Station Manager
KTIV Television
3135 Floyd Blvd.
Sioux City, IA 51108
KTIV Television, Inc. is an Equal Opportunity Employer. No phone calls please.
Other News Management Openings:
ASSISTANT NEWS DIRECTOR:
KXAS-TV, Dallas/Ft. Worth (new listing this week, see ad above!)
WISH-TV, Indianapolis, IN (relisted 5/5/13)
WVIT-TV, Hartford/New Haven, CT (listed 4/6/13)
KSHB-TV, Kansas City, MO (new listing this week)
WDJT-TV, Milwaukee, WI (listed 5/5/13)
WBND/WCWW-TV, South Bend, IN (listed 5/5/13)
KTIV-TV, Sioux City, IA (listed 5/10/13, see ad above!)
EXECUTIVE NEWS PRODUCER:
WFAA-TV, Dallas, TX (Morning EP, new listing this week, see ad above!)
The Weather Channel, Atlanta, GA (Morning EP, listed 3/16/13)
KRON-TV, San Francisco, CA (relisted 4/26/13)
KNTV, San Francisco/San Jose, CA (PM EP, listed 5/10/13)
KDFW-TV, Dallas, TX (Morning EP, relisted 4/26/13)
WRC-TV, Washington, DC (listed 5/10/13, see ad above!)
KCPQ-TV, Seattle, WA (listed 5/10/13)
KING-TV, Seattle, WA (AM EP, listing revised 4/13/13)
WFTS-TV, Tampa, FL (Dayside EP, relisted 5/10/13)
WRAL-TV, Raleigh, NC (AM EP, listed 4/26/13)
KUSI-TV, San Diego, CA (relisted 4/13/13)
WDAF-TV, Kansas City, MO (listed 5/5/13)
KOAT-TV, Albuquerque, NM (2 jobs, AM & PM, listed 3/22/13)
WHBQ-TV, Memphis, TN (listed 3/29/13)
WTEV/WAWS-TV, Jacksonville, FL (AM EP, relisted 5/5/13)
WINK-TV, Ft. Myers, FL (PM EP, relisted 4/6/13)
WIS-TV, Columbia, SC (AM EP, relisted 4/13/13)
MANAGING EDITOR:
KNBC-TV, Los Angeles, CA (relisted 4/26/13)
Obituaries:
Our sympathy to longtime newsman JOE COSCIA on the passing of his brother, TOM COSCIA. Tom died yesterday at the age of 64 after a long battle with lung disease. He served four years with the Air Force and will be buried on Sunday with full military honors in his hometown of Brooklyn. A kind note to Joe, a former ND in West Palm Beach, Pittsburgh, Albany, and Providence, can be sent to: jcoscia@onecastTV.com
Situations Wanted:
We offer a free situations wanted ad to news managers who are out of work and looking for a new opportunity. If you'd like to state your case to a well targeted audience, email me an item (max. 150 words). You may include a link to a website, an email address, and a photo. You must include your name. I'll run it for one week. I don't represent or endorse those listed, but merely trying to help.
There were no takers this week.
Names in the News:
Last week in this space, we reported on the speculation that Britain's ITV News Editor DEBORAH TURNESS would be named President of NBC News, perhaps as soon as last Monday.
Wrong!
At least so far. Watch this space.
UPDATE 5/20/13:  It's official now.
In news that has happened, JOHN SOARES has been named Director of News Content Implementation (you might know that as Assistant News Director) for WPMT-TV, the FOX affiliate for Harrisburg/York, PA. John most recently spent four months as ND for KWCH-TV in Wichita. He previously had been ND at WJHL-TV in Johnson City, TN for two years.
BELVA DAVIS, the first black anchorwoman in the West, will be honored with RTDNA's John Hogan Distinguished Service Award. She retired last year.
GM Notes:
MICHAEL HAYES, who's been GM of Hearst's WTAE-TV in Pittsburgh for the past two years, has been named Senior VP and Group Head for Hearst TV. He'll relocate to New York and will oversee some of the company's 29 television stations along with Frank Biancuzzo. Hayes spent eight years as GM of the company's WYFF-TV in Greenville, SC, before moving to Pittsburgh.
Two longtime Buffalo GMs are stepping down.
One-time News Director and current GM for WIVB-TV, CHRIS MUSIAL, is retiring at the end of the month after 34 years at the station. Chris told the staff he was leaving to spend more time with his family. His wife, MICHELE, died of cancer last year.
At WKBW-TV, General Manager BILL RANSOM is stepping down in June after 18 years as GM of this ABC affiliate. He's also been GM of sister-Granite station WTVH-TV in Syracuse.
In El Paso, TX, JOHN WITTE retired last week after eleven years as GM of KFOX-TV there. His departure came Sinclair Broadcasting closed on its purchase of the station from Cox.
Our Full List of ND Openings:
Here is my list of stations with open ND jobs, as of Friday, May 17, 2013.
If you know of any additions/deletions/updates, please email me at: rick@rickgevers.com
KWHY-TV 1201 West 5th St., # T-900 Los Angeles CA 90017 *
KRIV-TV 4261 Southwest Freeway Houston TX 77027
WXIN-TV 6910 Network Place Indianapolis IN 46278
WCPO-TV 1720 Gilbert Ave. Cincinnati OH 45202
KENS-TV 5400 Fredericksburg Road San Antonio TX 78229
WOAI-TV 1031 Navarro St. San Antonio TX 78205
KOCO-TV 1300 East Britton Road Oklahoma City OK 73131
WAVE-TV 725 S. Floyd St. Louisville KY 40203
WTVR-TV 3301 W. Broad St. Richmond VA 23230
KTUL-TV 3200 S. 29th West Ave. Tulsa OK 74107
KSNW-TV 833 N. Main Wichita, KS 67203
WEYI-TV 2225 W. Willard Road Clio MI 48420
KGUN-TV 7280 E. Rosewood St. Tucson, AZ 85710
KRDO-TV 399 S. 8th St. Colorado Springs CO 80905
WJTV 1820 TV Road Jackson MS 39204
KRIS/KZTV 301 Artesian St. Corpus Christi, TX 78401
KTVA-TV 1007 W. 32nd Ave. Anchorage AK 99503
KCAU-TV 7280 E. Rosewood St. Sioux City IA 51101
WTWO-TV PO Box 9268 Terre Haute IN 47808 (see ad above!)
WVVA-TV 3052 Big Laurel Highway Bluefield, WV 24701
* Spanish language station