Friday, May 9, 2014 UPDATE:
Congratulations to another news director turned General Manager.
ADRIENNE ROARK, who's been the ND of CBS o-and-o KTVT-TV in Dallas for the past 4+ years, is headed to Portland, OR, to become General Manager of Lin Media's KOIN-TV there. The station has been without a GM and News Director for the past few months. Adrienne's also been an ND at another CBS o-and-o, WFOR-TV in Miami. You can learn more about her background by clicking here.
Adrienne becomes the second large market Texas ND to head to a GM's job at a station without a news director, following DEBORAH COLLURA, who, as you know from our UPDATE earlier this week, is headed to WCNC-TV in Charlotte.  And her departure now means TWO CBS o-and-o's are looking for a new news departure.  WBZ-TV is the other, following JOHN VERRILLI's departure earlier this year.
Our complete newsletter, which will be full of news, will likely be delivered later this weekend.
Another Monday, May 5, 2014 UPDATE!:
We don't often offer you TWO updates in the same day, but I felt that this news warranted that.
Longtime Chicago newsman GREG CAPUTO announced his retirement today, effective in June. He's been the ND for WGN-TV in the Windy City since 2003. During his career, he also spent three years as ND for WBBM-TV and was the first ND for WFLD-TV when that Fox station began news in 1986. He also served as ND for Tribune's Boston station, WLVI-TV, spent three years as Corporate Director of News for Malrite Communications, which owned stations in Cleveland and Cincinnati. Greg's also worked in South Bend and Pittsburgh.
Learn more about his background in this item from longtime Chicago media reporter ROBERT FEDER.
Also today, longtime news director SHANE MORELAND was named ND of KWWL-TV in Waterloo, IA.
It's already been a busy week…we'll have a full newsletter at the end of the week,
Monday, May 5, 2014 UPDATE:
Today's surprise comes from Charlotte, where longtime Post-Newsweek executive DEBORAH COLLURA has been named General Manager of Gannett's WCNC-TV, the NBC affiliate there. Deb is currently VP/News for Post-Newsweek and Managing Director of News for the company's Houston property, KPRC-TV. She first joined the company as ND of WDIV-TV in Detroit in 1997 and moved to Houston in 2011. Deb's also been a News Director in Miami and Minneapolis. She's also worked in Sacramento, Albany, St. Louis, and Rockford, IL.
Among her first tasks in Charlotte will be to find a news director. That job's been open since CORRIE HARDING left in February to take a job with NBC in New York.
We'll have all the week's news in our full report this weekend.
regards,
Rick Gevers
**** ***** ****
Greetings:
A news director opening in the number one market leads our report this week as a longtime ND at the Univision station leaves her job. And we have THREE new news directors to introduce you to, all were promoted from within the station.
Our list of open ND jobs stands at 25.
We have a paid ad for ONE of those jobs, one of THREE ads in this week's report.
And just one item in Names in the News this week. Please send me news about you, your colleagues, or your station to: rick@rickgevers.com
Read on!
New News Director Openings:
WXTV, New York, NY…NORMA MORATO has left this Univision o-and-o after 13 years as news director. Media Moves has the details in this story. Norma started her career at WXTV more than 30 years ago. She left to become ND for WJNU-TV, the Telemundo station serving New York. She later worked at WCBS-TV, CNBC, 20/20, and Consumer Reports.
And while not a new opening, I'd like to call your attention to the opening at WOI-TV in Des Moines/Ames, IA, which is re-running its ad for the ND opening there. You can see that below.
Newly Named News Directors:
WLTV, Miami, FL…DANIEL MORCATE has been promoted to ND for this Univision station. He's been the interim ND since December when EMILIO MARRERO left the station. Daniel had been with Univision Network News for more than 20 years.
KMOV-TV, St. Louis, MO…congratulations to BRIAN THOUVENOT who's been promoted to News Director for this Meredith owned CBS affiliate. He first joined KMOV in 2008 as an EP, was later promoted to Assistant ND, and has been the interim ND since SEAN McLAUGHLIN left earlier this year to become VP/News for Scripps. Brian's previously worked at KDNL-TV in St. Louis (which no longer has a news department), as well as in Springfield, MO, and Lancaster, PA. Brian tells me he's from O'Fallon, IL, part of the St. Louis metro area, and grew up on Thouvenot Lane in a home built by his great grandfather. His Mom still lives in that house, and Brian and his family also live on Thouvenot Lane.
WDAM-TV, Hattiesburg, MS…another promotion here finds NICK ORTEGA moving from evening weathercaster to news director for this Raycom owned NBC affiliate. (The station carries ABC programming on a digital channel.) Nick joined the station as a reporter in 2003, eventually moved to evening weather in 2007, and has captured four "Best Weathercast" awards from the Mississippi AP Broadcasters. He replaces RANDY SWAN who is stepping down as news director but will continue to anchor for the station and also launch an investigative unit.
Paid Help Wanted Ads: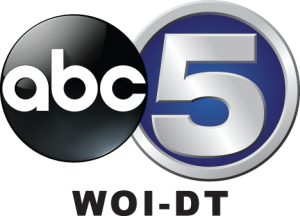 News Director, WOI-TV, W. Des Moines, IA:
WOI-TV, a Nexstar Broadcasting station in Des Moines, Iowa, is looking for a "hands on" News Director. If you are looking to advance your career and have a true passion for news this is a wonderful opportunity.
The successful candidate will possess:
3+ years as a News Director
Strong skills in covering local news that matters
Understand and embrace digital first
Sense of urgency to deliver the best and most accurate newscast in the market
Strong dedicated leader who will mentor and coach the gathering and writing of news content
Strategic thinker and organized
Des Moines is the State Capital and the largest DMA in Iowa. Des Moines was voted #1 by Forbes as "Best City for Business & Careers", voted #1 by The Business Journal as "Best Midwest City for Young Adults", voted #1 by Kiplinger as "Best City for Families".
Please apply online: http://nexstar.hirecentric.com/jobs/62025.html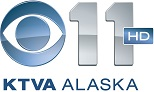 Executive Producer, KTVA-TV, Anchorage, AK:
KTVA CBS11 News in Anchorage, Alaska, is looking for an Executive Producer.
The ideal candidate has a minimum of five years producing experience with an eye for detail and a desire motivate and inspire others.
You'll help reporters and producers look beyond press conference podiums and get to the heart of stories that impact Alaskans. At your disposal: two microwave trucks, a sat truck, two flyway sat units and a healthy travel budget. All are needed to cover this vast state in which we live.
Beyond the flashy words and equipment it comes down to this… the person for this position is someone who can pay attention to detail while multi-tasking. The reward: producing special project programming. Those include Iditarod, Arctic Winter Games, elections and election prep programming.
Politics are the state sport of Alaska and our elections quickly get the attention of the lower 48. You could be at the helm of that coverage!
To apply and read more about this position check out http://www.gci.com/about/careers
EEO/AA Employer/Vets/Disabled/Race/Ethnicity/Gender/Age

Exec. Prod. of Digital Media, KTVU-TV, San Francisco/Oakland, CA:
KTVU Channel 2 has an immediate opportunity for an Executive Producer of Digital Media who will oversee the station's strategy and execution of digital coverage on all platforms.
The Executive Producer of Digital Media will have oversight of the design and functionality of all digital products. The successful candidate will also ensure there is collaborative and effective marketing across all platforms. Previous success growing website, mobile and social media views/visits is essential, and experience improving performance from metrics is a must.
The successful candidate must be familiar with basic HTML coding and use of a publishing system. This position includes having a hands-on role in creating and posting content, working on sales initiatives, and sending out breaking email, text and push alerts.
Five years' experience in a similar role, preferably in a television newsroom, is required.
Learn more about this opportunity by clicking here.
Resumes and web links will be accepted until July 19, 2013.
Send your resume to human.resources@ktvu.com or via mail to:
KTVU-TV
2 Jack London Square
Oakland CA 94607
KTVU, Channel 2 is an equal opportunity employer. Discrimination because of race, color, religion, national origin, age, sex, marital status, sexual orientation or disability is prohibited.
PLEASE INDICATE YOUR REFERRAL SOURCE.
NO PHONE CALLS, PLEASE.
Other News Management Openings:
ASSISTANT NEWS DIRECTOR:
KPHO-TV, Phoenix, AZ (relisted 4/12/14)
WFLA-TV, Tampa, FL (relisted 4/5/14)
WCPO-TV, Cincinnati, OH (relisted 4/5/14)
KVVU-TV, Las Vegas, NV (listing revised 4/12/14)
WIS-TV, Columbia, SC (listed 4/19/14)
WHEC-TV, Rochester, NY (listed 4/5/14)
WBND-TV, South Bend, IN (listed 4/12/14)
WCJB-TV, Gainesville, FL (new listing this week)
EXECUTIVE NEWS PRODUCER:
WLS-TV, Chicago, IL (listed 4/19/14)
KTVU-TV, San Francisco/Oakland, CA (listed 4/25/14, see ad above!)
KPHO-TV, Phoenix, AZ (relisted 4/12/14)
WFLA-TV, Tampa. FL (relisted 4/5/14)
KCRA-TV, Sacramento, CA (relisted 3/30/14)
KGTV, San Diego, CA (Morning EP, listed 3/30/14)
KSHB-TV, Kansas City, MO (relisted 4/5/14)
WBNS-TV, Columbus, OH (Senior EP, listed 3/17/14)
WXIX-TV, Cincinnati, OH (PM EP, listing revised 4/12/14)
WJAR-TV, Providence, RI (relisted 4/5/14)
WHEC-TV, Rochester, NY (listed 4/5/14)
KGUN-TV, Tucson, AZ (Morning EP, relisted 3/22/14)
WSJV-TV, South Bend/Elkhart, IN (AM EP, listing modified 4/25/14)
WFFF-TV, Burlington, VT (listed 4/12/14)
KOAA-TV, Colorado Springs, CO (AM EP, listed 4/25/14)
WJCL/WGTS-TV, Savannah, GA (Digital EP, listed 3/7/14)
WKBN-TV, Youngstown, OH (Dayside EP, listing revised 3/7/14)
WCIV-TV, Charleston, SC (listed 3/22/14)
KTVA-TV, Anchorage, AK (new listing this week, see ad above!)
KTTC-TV, Rochester, MN (listed 3/30/14)
ASSIGNMENT MANAGER:
WSPA-TV, Spartanburg, SC (listed 3/17/14)
MANAGING EDITOR:
WBNS-TV, Columbus, OH (Digital ME, listed 3/17/14)
WCPO-TV, Cincinnati, OH (relisted 4/5/14)
Situations Wanted:
We offer a free situations wanted ad to news managers who are looking for a new opportunity. If you'd like to state your case to a well targeted audience, email me an item (max. 150 words). You may include a link to a website, an email address, and a photo. You must include your name. I'll run it for one week. I don't represent or endorse those listed, but merely trying to help.
Names in the News…and other things:
Congratulations to DAN DEVLIN and our friends at Devlin Design Group for their third consecutive victory in the Set of the Year competition conducted by NewscastStudio.com.  This year DDG was honored for the set created for KTVA-TV in Anchorage. Read more about the honor…and check out pictures of the award winning set…by clicking here. Dan, as you know, has been a longtime supporter and advertiser in this newsletter.
Our Full List of ND Openings:
Here is my list of stations with open ND jobs, as of Friday, May 2, 2014.
If you know of any additions/deletions/updates, please email me at: rick@rickgevers.com
WXTV 500 Frank W. Burr Blvd., 6th Floor, Teaneck NJ 07666 *
KWHY-TV 1201 West 5th St., # T-900 Los Angeles CA 90017 *
KXTX-TV 4805 Amon Carter Blvd. Ft. Worth TX 76155 *
WBZ-TV 1170 Soldiers Field Rd. Boston MA 02134
KCEC-TV 777 Grant St. #110 Denver CO 80203 *
WEWS-TV 3001 Euclid Ave. Cleveland OH 44115
KOIN-TV 222 SW Columbia St. Portland OR 97201
WCNC-TV 1001 Wood Ridge Center Dr. Charlotte NC 28217
WTMJ-TV 720 E. Capitol Dr. Milwaukee WI 53212
KVDA-TV 6234 San Pedro San Antonio TX 78216 *
WHP-TV 3300 North 6th Street Harrisburg PA 17110
WHAS-TV 520 W. Chestnut St. Louisville KY 40203
WSET-TV 2320 Langhorne Rd. Lynchburg VA 24501
WOI-TV 3903 Westown Parkway West Des Moines IA 50266 (see ad above)
KHQ-TV 1201 W. Sprague Ave. Spokane WA 99201
WICS/WICD-TV 2680 East Cook St. Springfield IL 62703
KTLM-TV 3900 N. 10th St., 7th Floor McAllen TX 78501
KVEO-TV 394 N. Expressway Brownsville TX 78521
KWWL-TV 500 East Fourth St. Waterloo IA 50703
WCBD-TV 210 W. Coleman Blvd. Charleston SC 29464
WNCT-TV 3221 S. Evans Street Greenville NC 27834
KOLO-TV 4850 Ampere Dr. Reno NV 89502
WAKA-TV 3251 Harrison Road Montgomery AL 36109
KLFY-TV 1808 Eraste Landry Rd. Lafayette LA 70506
WBUP/WBKP-TV 1705 Ash Street Ishpeming MI 49849
* Spanish language station