Greetings:
Qualifying for this year's Indianapolis 500 begins tomorrow, but I've managed to step away from the anticipation to produce this week's newsletter.
It wasn't hard…there aren't many changes.
Just ONE new ND opening, and ONE new ND in this week's report, so our list of openings remains at 31.
But do read on.  We have a new AD for an EP in the city known as The Biggest Little City in the World, and one for an EP opening for the Weather Channel.  There's one new opening in our list of Other News Management Openings.  And in Names in the News, the retirement of a longtime consultant, some new management hires, and details about two books written by people you may know.  One's about our industry, the other not.
You'll have to read on to learn more.
New News Director Openings:
WAVY-TV, Norfolk, VA…APRIL SAMP is returning to Iowa after not a quite a year as ND here.  She tells me she wants to be closer to family there, and to spend more time with her four year old son.  She has taken a job as Marketing Director for Jackson's International Auctions and Appraisals, an art auction company.  Before moving to Norfolk, April spent three years as ND for KWQC-TV in Davenport, IA, and two years as ND for KGAN-TV in Cedar Rapids.  WAVY is an NBC affiliate owned by LIN Media.
Newly Named News Directors:
KTVE/KARD-TV, Monroe, LA…JOHN WALTON is the new ND for this Nexstar owned NBC/FOX duopoly.  He's the ninth news director in less than ten years here. John has been an EP for Central Florida News 13, and earlier worked for News 10 Now, another cable news channel in New York.  He's also worked in Baton Rouge, Austin, and Beaumont, TX.  BONNIE VAN's last day as ND here is this Friday (May 27th).  She's leaving to follow her husband to a promotion in Shreveport after one year as ND here.
**** ***** ****
Help Wanted Ads: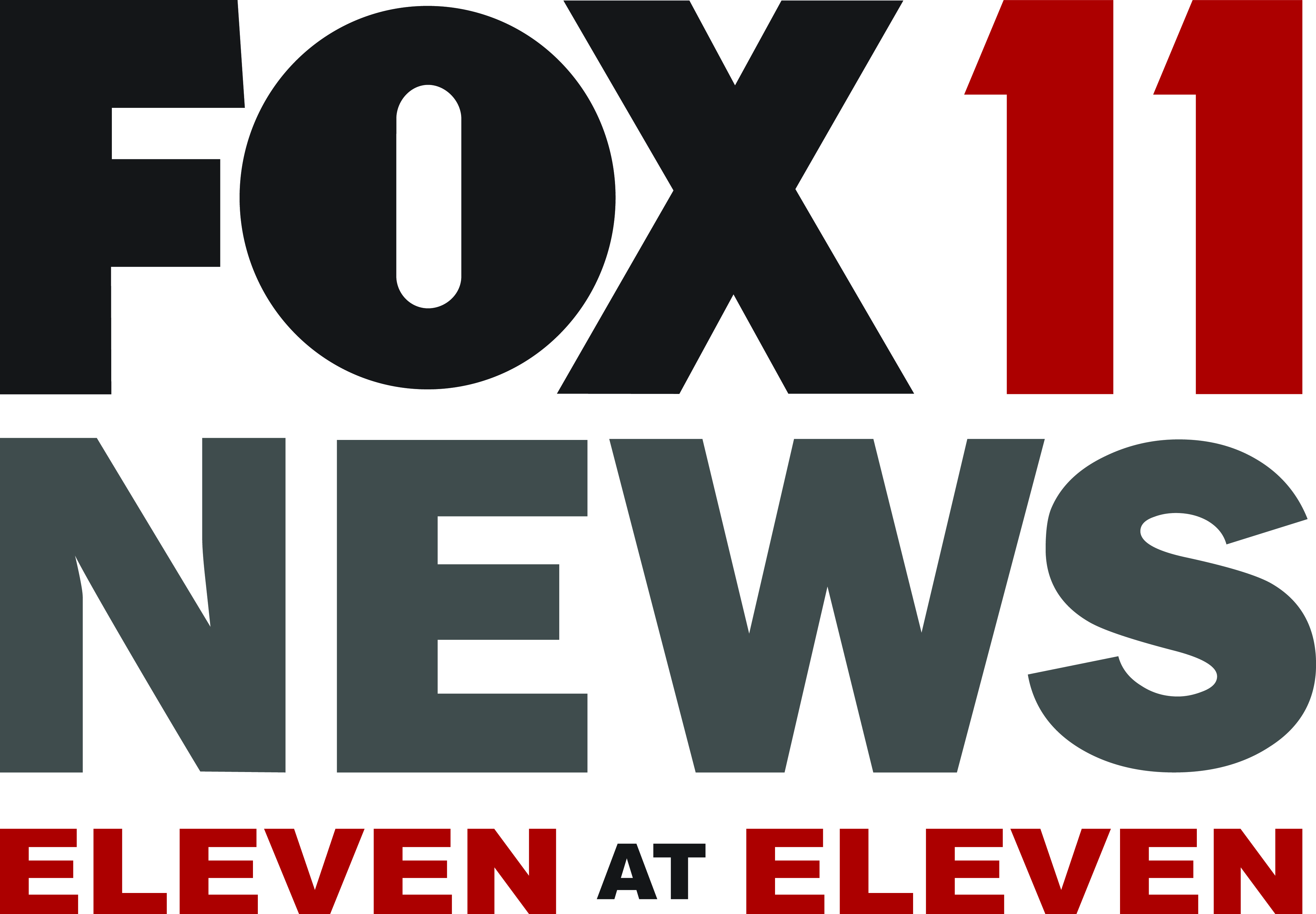 Executive Producer, KRXI-TV, Reno, NV:
FOX 11 News in Reno, NV is look for an experienced Executive Producer for our 11@11 Local News. This news manager must have proven ability to lead our team to an even higher level of success.
Must have strong leadership and people skills, good news judgment, strong producing skills, an eye for maximizing unique web and social media content and know how to execute branding within a newscast. The Executive Producer will report to the General Manager and work closely with Creative Services.
FOX 11 News is part of COX Media Group. EOE
Email resume to: steve.cummings@coxinc.com
**** ***** ****


Weekend EP, The Weather Channel, Atlanta, GA
I.  OVERALL RESPONSIBILITIES
Responsible for all aspects of Weekend Morning live programming.
II. SPECIFIC RESPONSIBILITIES
Determine daily editorial content, overall production elements, graphic support and contributions from bureaus and affiliate partners.  Supervise, coordinate, schedule, teach, guide, coach and work hand in hand with individual show producers.  Script approval on studio copy, pre-produced packages and series and live content from field reporters and meteorologists.  Producing in a control room, including multiple live shots from various locations.  Consult with Meteorologists during daily briefings.
III.  QUALIFICATIONS –
A.  KNOWLEDGE 10-15 years experience in live television news production.  Bachelor's degree in communications, or related subject preferred.  Control room experience producing live news programs that contain live remote elements.  Must be able to work in a team environment with minimum supervision.  Advanced knowledge of computer newsroom systems.
B.  SKILLS REQUIRED Must be a leader.  Excellent writing skills.  Organizational skills.   Management skills.  Strict attention to detail.  Creativity.  Ability to work within deadlines and within a team environment.  Must be able to  clearly communicate with live crews in the field, providing clear directions and scripting information as well   studio talent and the broadcast operations crews.  Work well with others especially under stressful situations
Please email resumes to Rashida Jones (rjones@weather.com) for consideration.
**** ***** ****
Other News Management Openings:
Assistant News Director:
WFLD-TV, Chicago, IL (listed 4/22/11)
KHOU-TV, Houston, TX (listed 4/15/11)
KSDK-TV, St. Louis, MO (relisted this week)
WTHR-TV, Indianapolis, IN (listed 5/1/11)
WRTV, Indianapolis, IN (listed 4/22/11)
WVIT-TV, Hartford/New Haven, CT (relisted 4/15/11)
WISN-TV, Milwaukee, WI (relisted 4/15/11)
KXAN-TV, Austin, TX (listed 5/8/11)
KVOA-TV, Tucson, AZ (listed 3/31/11)
KTIV-TV, Sioux City, IA (relisted 2/25/11)
Executive News Producer:
The Weather Channel, Atlanta, GA (Weekend EP, listed 5/13/11, see ad above!)
KYW-TV, Philadelphia, PA (listed 3/12/11)
KPHO-TV, Phoenix, AZ (relisted 3/31/11)
KTVK-TV, Phoenix, AZ (AM EP, listed 5/8/11)
Northwest Cable News, Seattle, WA (AM EP, listed 5/1/11)
KXTV, Sacramento, CA (listed 2/25/11)
WTAE-TV, Pittsburgh, PA (Dayside EP, listed 3/25/11)
WRAL-TV, Raleigh, NC (listed 4/9/11)
WXIN-TV, Indianapolis, IN  (relisted 4/15/11)
WVIT-TV, Hartford/New Haven, CT (relisted 4/15/11)
WCPO-TV, Cincinnati, OH (2 openings, AM & afternoon, listing revised 4/15/11)
WTMJ-TV, Milwaukee, WI (Special Projects EP, relisted 4/15/11)
WBRC-TV, Birmingham, AL (relisted 4/15/11)
WXII-TV, Winston-Salem, NC (AM EP, relisted 4/15/11)
KVOA-TV, Tucson, AZ (AM EP, listed 3/31/11)
Special Projects Producer:
WTSP-TV, Tampa/St. Petersburg, FL (new listing this week)
WSVN-TV, Miami, FL (relisted 4/15/11)
Managing Editor:
WFTS-TV, Tampa, FL (listed 4/15/11)
**** ***** ****
Names in the News:
JOHNATHAN RODGERS, a onetime ND at KNXT-TV (now KCBS-TV) in Los Angeles and a GM for WBBM-TV in Chicago is retiring in July.  He's currently President of TVOne, a channel that targets an African-American audience.  During a long career in TV, Johnathan's job ranged from reporter to head of the CBS stations division.
Longtime consultant BRUCE NORTHCOTT is retiring.  He's the 'N' in the CJ&N consulting firm which he helped found in 1998.  Before that, he spent 20 years with Frank N. Magid Associates, eventually rising to president there.  He'll continue on the board of directors of CJ&N, and will occasionally work with some clients on a selective basis.  You can wish him well via an email sent to: bnorthcott@cjni.com
DAVE JONES is the new Assistant ND for WHTM-TV in Harrisburg, PA.  He's currently an Assignment Editor for WSOC-TV in Charlotte.  It's a return to Pennsylvania for Dave, who worked as a reporter in Johnstown and Erie and later worked on the Assignment Desk for WPGH-TV in Pittsburgh.  He later went on to manage the Washington Bureau for Sinclair Broadcasting before they closed that operation in 2009.
KRNV-TV in Reno has named MIKE LAFAVE as its new executive producer.  He's currently the Senior Producer for KNOE-TV in Monroe, LA.  He's also worked in Utica, NY.
Two time RTNDA (now RTDNA) Chair BOB PRIDDY has released his fifth book, The Art of the Missouri Capitol. It's a lavishly illustrated look at the varied decorations by some of the nation's finest artists, sculptors, stained glass artisans and tapestry makers inside the Missouri Capitol in Jefferson City.  That's where Bob is News Director of Missourinet, a statewide radio news network.  Learn more about the book (and place your order) by clicking here.
There's a new book out that aims to help aspiring videojournalists how to work alone as a reporter and videographer.  It's titled  Going Solo: Doing Videojournalism in the 21st Century and presents useful tips on how to successfully multitask as a VJ:  performing interviews, shooting cover video as well as writing and editing a story–all while working alone.  It's written by Hofstra's G. STUART SMITH, who's won awards for spot news, feature and investigative reporting as well as videography.  Click here to learn more about the book and order your copy.
**** ***** ****
The Full List:
To the best of my knowledge, here is the list of stations with open news director jobs, as of Friday, May 20, 2011.
If you know of any additions/deletions/changes/updates, please email me at: rick@rickgevers.com
KMEX-TV 5999 Center Dr.                                  Los Angeles CA 90045  **
KTTV/KCOP-TV 1999 S. Bundy Dr.                Los Angeles CA 90025
KARE-TV 8811 Olson Memorial Hwy.          Minneapolis MN 55427
KDVR/KWGN-TV 100 Speer Blvd.                 Denver CO 80203
KOIN-TV   222 SW Columbia St.                      Portland OR 97201
WTNH/WCTX-TV 8 Elm St.                              New Haven CT 06510
WAVY-TV 300 Wavy St.                               Portsmouth VA 23705
KLUZ-TV 2725 F. Broadbent Pwky NE           Albuquerque NM 87107 **
WPMI-TV 661 Azalea Road                              Mobile AL 36609
KMSB-TV     1855 N. 6th Ave.                             Tucson AZ 85705
WJRT-TV 2302 Lapeer Road                           Flint MI 48503
WMTW-TV 99 Danville Corner Road           Portland ME 04210
WSYR-TV 5904 Bridge St.                               Syracuse NY 13057
WIS-TV 1111 Bull St.                                          Columbia SC 29201
WCYB-TV 101 Lee St.                                         Bristol VA 24201
KVAL-TV   4575 Blanton Road                          Eugene OR 97405
KSBY-TV 1772 Calle Joaquin                            San Luis Obispo CA 93405
WREX-TV 10322 W. Auburn Rd.                     Rockford IL 61105
KTKA-TV   2121 SW Chelsea Dr.                       Topeka KS 66614
WSAW-TV 1114 Grand Ave.                               Wausau WI 54403
WFXL-TV 1211 N. Slappey Blvd.                       Albany GA 31707
KIMT-TV 112 N. Pennsylvania Ave.                 Mason City IA 50401
WJHG-TV 8195 Front Beach Rd.                      Panama City Beach FL 32407
KUPB-TV 10313 W. Country Rd. #117             Midland TX 79706  **
WCJB-TV 6220 NW 43rd St.                              Gainesville FL 32653
WUTR/WPNY/WFXV-TV 5956 Smith Hill Rd.  Utica NY 13502
KSWT-TV 1301 Third Ave.                                  Yuma AZ 85364
KYMA-TV 1385 S. Pacific Ave.                          Yuma AZ 85365
KGNS-TV   120 W. Delmar Blvd.                       Laredo TX 78045
KFBB-TV   3012 Highwoods Blvd.                    Great Falls MT 59403
KSAN/KLST-TV 2800 Armstrong                     San Angelo TX 76903
** Spanish language station