Greetings:
I hope you're enjoying a great Memorial Day weekend.
This week's report features more on the retirement of a veteran ND whose departure we told you about yesterday in an UPDATE. That's one of TWO new openings this week, both in large markets. And we have just ONE new opening to share with you.
Our always unofficial count of open ND jobs stands at 28. Please, no wagering.
THREE of those openings are among the FOUR paid ads below.
Funeral services were held today for former ND MIKE GEORGE. His obituary, complete with memorial information if you so choose, can be found below.
And just two item in Names in the News, including the retirement of a former ND and anchor who spent 43 years at the same station, and an update on a job change for a well known former ND and Poynter exec.
All this and more below.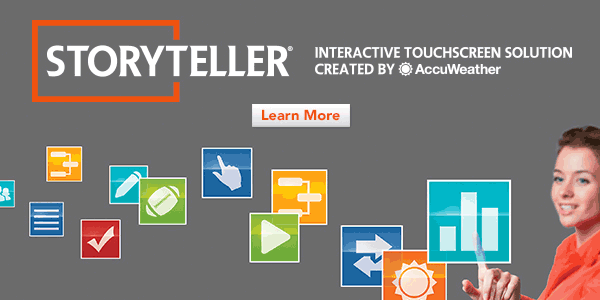 New News Director Openings:
KIRO-TV, Seattle, WA…BOB JORDAN will retire at the end of June, right before his 68th birthday in July, after almost two years as ND here and 45 years in our business. Bob surprised his staff at this Cox-owned CBS affiliate with the news yesterday. His long career has included ND jobs at another Seattle station, three stints running the news department at Cox's WFTV in Orlando (where he also once anchored), as well as serving as ND in Los Angeles, Minneapolis, and Tampa. Bob also was a GM for WPTV in West Palm Beach. The Orlando Sentinel's HAL BOEDEKER calls him 'one of a kind' in this article.
KMAX-TV, Sacramento, CA…we reported a few weeks ago that BRENT BAADER was leaving this CBS owned CW affiliate at the end of the May book, but the company was debating how to replace him. As you'll see by the paid ad below, that decision's been made, and the search is now on for a news director. Check out the ad….and if you apply…let 'em know where you saw the opening.
Newly Named News Directors:
KSL-TV, Salt Lake City, UT…CHRIS MOORE has been promoted to news director here. He's been Senior EP for this Bonneville-owned NBC affiliate, and previously worked for many years as the 10:0) PM producer. Before joining KSL, Chris worked as a reporter in Rapid City, SD, and as a producer in Reno. He succeeds TANYA VEA. We told you last month that Tanya was being promoted to Station Manager for KSL, which is the top job there. She reports directly to DARRELL BROWN, who's the president of Bonneville.
In our report last week on JACK PAGANO's appointment as ND for WAKA-TV in Montgomery, AL, we told you he'd previously been ND at WAAY-TV in Huntsville. Not true. He was ND for WWAY-TV in Wilmington. And he actually retired from the Army in 2007, not 'recently' as we reported.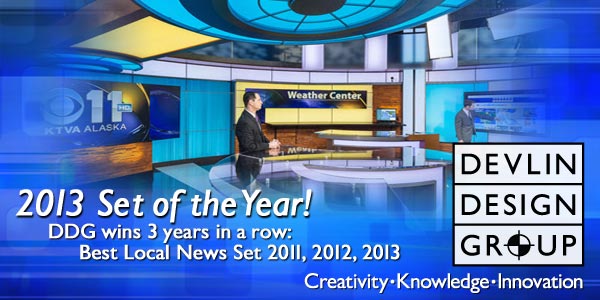 Paid Help Wanted Ads:

News Director, KMAX-TV, Sacramento, CA:
This CBS-owned CW affiliate is looking for a new news director:
Lead a culture of winning and excellence in the station's news department.
Responsible for the on-air execution of each newscast.
Capable of evolving the on-air product technically to reflect the current competitive environment within the marketplace.
Executes short and long term strategic goals for station.
Provides solid leadership and tactical direction on the day-to-day coverage of major stories, breaking news and specials.
Ensures that a balanced and ethical presentation is sustained in accordance with CBS policies and instructions, industry codes, FCC rules and station brand values.
Solid understanding and execution of both hard news and live features.
Implements a solid succession plan for all positions within the newsroom, beginning with careful search and recruitment techniques and continuing with effective mentoring, training and development.
Prepares the News Department's budget and carefully manages all department expenses, while working closely with the Accounting Department.
Works in concert with the other station Department Heads and management team to further evolve station brand, programs and new business development.
Proven track record in producing winning newscasts while leading a team of people that develop into successful professionals.
Proven track record in effective leadership.
Ability to effectively analyze audience data and develop key tactics for improvement based on that research.
Bachelor's degree in Journalism or related field.Significant relevant experience in roles of increasing responsibility in news management required with multi-market and five years experience preferred.
APPLY: www.cbs13.com – "JOBS" link

Director of News Technology, WSB-TV, Atlanta, GA:
WSB-TV, Atlanta's television news leader, is seeking a Director of News Technology for the Channel 2 Action News team.
This person will oversee the department's photojournalists, editors and ENG operators while leading our technological development and growth. This is not just a technical position. The Director of News Technology is also involved in editorial decisions and helps shape our story-telling and news coverage. College degree required along with a minimum of ten years' experience in TV news.
This is a rare opportunity to become part of one of the nation's great television stations as it expands its reach and dominance in the new world of digital/social media. For full details on this opening go to http://www.coxenterprises.com/careers/search-jobs.aspx and enter Job ID# 140997.
Cox Media Group is an integrated broadcasting, publishing, direct marketing and digital media company that includes the national advertising rep firms of CoxReps. The company's operations currently include 14 broadcast television stations and one local cable channel, 57 radio stations, eight daily newspapers and more than a dozen non-daily publications, and more than 100 digital services. CMG currently operates in more than 20 media markets and reaches approximately 52 million Americans weekly, including more than 30 million TV viewers, more than 3.5 million print and online newspaper readers, and more than 14 million radio listeners. For more information about Cox Media Group, please check us out online at www.coxmediagroup.com.
Cox Media Group is an Equal Opportunity Employer; Minorities/Women/Veterans/Disabled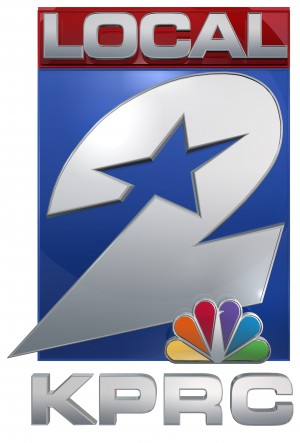 News Director, KPRC-TV, Houston, TX:
KPRC-TV seeks an innovative "hands on" News Director. Successful candidate will lead, manage, hire, train, supervise and motivate News department personnel. They should be experienced in preparing operating budgets and to be involved in the news department capital planning. Candidate must have excellent news judgment, passion for breaking news and strong organization and leadership skills.
Candidate is responsible for all editorial content on all platforms (web, social and mobile), and keeping the content aligned with the KPRC brand.
Also required is a proven ability to grow audiences through story selection and marketing; converting audience research into attainable and measurable results.
Qualifications include five years experience in news department management, preferably News Director in a top 25 market. Strong Journalist with proven management skills. and thorough knowledge of national and international news issues demonstrating sound news judgment.
Degree in Communications/Journalism preferred.
To apply, contact Jerry Martin, VP & General Manager via email: jmartin@kprc.com
or via mail:
Jerry Martin
Vice President/General Manager
KPRC-TV
8181 Southwest Freeway
Houston TX 77074
We are an Equal Opportunity Employer and will consider all qualified candidates regardless of race, color, religion, national origin, age, gender, marital status, disability, matriculation or political affiliation. Any offer of employment is conditioned on successful completion of a pre-employEOE/DRUG-FREEment physical exam and drug screen, investigative background check, employment/education verifications and reference checks.
News Director, WFRV-TV, Green Bay, WI:
Nexstar Broadcasting Group, Inc. is searching for a forward thinking and aggressive journalist for the position of News Director at WFRV-TV, CBS affiliate, in Green Bay, WI.
The successful candidate will be a hands on news manager who has a proven track record for coaching and developing talent, solid journalism skills, owning the big news story and weather philosophy, and a passion for breaking news.
Our coverage of the Green Bay Packers is a priority so a vision for unique coverage, storytelling and programming is a must.
To be considered you must have a minimum of 5 years of experience as a news manager and more than 10 years of experience in a news operation. Prior experience with on-line and social media is required. A degree in journalism is preferred.
Apply on line at: http://nexstar.hirecentric.com/pages/careers
Nexstar Broadcasting Group, Inc. is an equal opportunity employer.
Other News Management Openings:
ASSISTANT NEWS DIRECTOR:
WLS-TV, Chicago, IL (new listing this week)
KPHO-TV, Phoenix, AZ (relisted 4/12/14)
WFLA-TV, Tampa, FL (relisted 4/5/14)
WCPO-TV, Cincinnati, OH (relisted 4/5/14)
KVVU-TV, Las Vegas, NV (listing revised 4/12/14)
WIS-TV, Columbia, SC (listed 4/19/14)
WHEC-TV, Rochester, NY (listed 4/5/14)
WBND-TV, South Bend, IN (listed 4/12/14)
WCJB-TV, Gainesville, FL (listed 5/2/11)
EXECUTIVE NEWS PRODUCER:
WLS-TV, Chicago, IL (relisted this week)
KTVU-TV, San Francisco/Oakland, CA (listed 4/25/14)
KPHO-TV, Phoenix, AZ (relisted 4/12/14)
WFLA-TV, Tampa. FL (relisted 4/5/14)
KCRA-TV, Sacramento, CA (relisted 3/30/14)
KGTV, San Diego, CA (Morning EP, listed 3/30/14)
KSHB-TV, Kansas City, MO (relisted 4/5/14)
WBNS-TV, Columbus, OH (Senior EP, relisted 5/18/14)
WXIX-TV, Cincinnati, OH (PM EP, listing revised 4/12/14)
WTEV/WAWS, Jacksonville, FL (AM EP, listed 5/11/14)
WJAR-TV, Providence, RI (relisted 4/5/14)
WDTN-TV, Dayton, OH (Nightside EP, new listing this week)
KGUN-TV, Tucson, AZ (Morning EP, relisted this week)
WHEC-TV, Rochester, NY (listed 4/5/14)
WSJV-TV, South Bend/Elkhart, IN (AM EP, listing modified 4/25/14)
WFFF-TV, Burlington, VT (listed 4/12/14)
KOAA-TV, Colorado Springs, CO (AM EP, listed 4/25/14)
WCIV-TV, Charleston, SC (relisted this week)
KTVA-TV, Anchorage, AK (listed 5/2/14)
KTTC-TV, Rochester, MN (listed 3/30/14)
ASSIGNMENT MANAGER:
WSPA-TV, Spartanburg, SC (relisted 5/18/14)
MANAGING EDITOR:
WBNS-TV, Columbus, OH (Digital ME, relisted 5/18/14)
WCPO-TV, Cincinnati, OH (relisted 4/5/14)
DIRECTOR OF NEWS TECHNOLOGY:
WSB-TV, Atlanta, GA (new opening this week, see ad above!)
NEWS OPERATIONS MANAGER:
WAVE-TV, Louisville, KY (listed 5/18/14)
Obituary:
Funeral services were held today for former News Director MIKE GEORGE, who died last Sunday at the age of 51. Mike retired last year as ND of KBTX-TV in Bryan, TX, and still lived in the area with his wife and three children. Foul play was not suspected.  An autopsy was planned. Mike also was an ND for KVBC-TV (now KSNV-TV) in Las Vegas until 2001. worked in Austin and Atlanta, and spent three years out of the business in San Antonio before his second stint at KBTX. Click here for Mike's obituary.
Situations Wanted:
We offer a free situations wanted ad to news managers who are looking for a new opportunity. If you'd like to state your case to a well targeted audience, email me an item (max. 150 words). You may include a link to a website, an email address, and a photo. You must include your name. I'll run it for one week. I don't represent or endorse those listed, but merely trying to help.
Names in the News…and other things:
Onetime Panama City News Director (and long-time anchor there) JOE MOORE is retiring. He worked at WJHG-TV for 43 years, and previously reported for radio stations in Tuscaloosa, AL, and in Panama City. Here's a link to the story the station aired on his retirement.
Former News Director SCOTT LIBIN's job at Internet Broadcasting was eliminated this week. Scott was VP of News and Content for the company for the last three years. IB was purchased recently by Nexstar. Many of you know Scott from his time at Poynter. He's also been an ND at two Minneapolis stations and in Greensboro-High Point, NC.
Our Full List of ND Openings:
If you know of any additions/deletions/updates, please email me at: rick@rickgevers.com
Here is my list of stations with open ND jobs, as of Saturday, May 24, 2014.
WXTV 500 Frank W. Burr Blvd., 6th Floor, Teaneck NJ 07666 *
KWHY-TV 1201 West 5th St., # T-900 Los Angeles CA 90017 *
WGN-TV 2501 Bradley Place Chicago IL 60618
KTVT-TV 5233 Bridge St. Ft. Worth TX 76103
KXTX-TV 4805 Amon Carter Blvd. Ft. Worth TX 76155 *
New England Cable News, 160 Wells Avenue Newton, MA 02459
WBZ-TV 1170 Soldiers Field Rd. Boston MA 02134
KPRC-TV 8181 SW Freeway Houston TX 77074 (see ad above!)
KIRO-TV 2807 Third Ave. Seattle WA 98121
KCEC-TV 777 Grant St. #110 Denver CO 80203 *
WEWS-TV 3001 Euclid Ave. Cleveland OH 44115
KMAX-TV 2713 Kovr Drive Sacramento CA 95605 (see ad above!)
KOIN-TV 222 SW Columbia St. Portland OR 97201
WCNC-TV 1001 Wood Ridge Center Dr. Charlotte NC 28217
KVDA-TV 6234 San Pedro San Antonio TX 78216 *
WHP-TV 3300 North 6th Street Harrisburg PA 17110
WHAS-TV 520 W. Chestnut St. Louisville KY 40203
WSET-TV 2320 Langhorne Rd. Lynchburg VA 24501
WFRV-TV 1181 E. Mason St. Green Bay WI 54301 (see ad above!)
WOI-TV 3903 Westown Parkway West Des Moines IA 50266
KHQ-TV 1201 W. Sprague Ave. Spokane WA 99201
KTLM-TV 3900 N. 10th St., 7th Floor McAllen TX 78501
KVEO-TV 394 N. Expressway Brownsville TX 78521
WCBD-TV 210 W. Coleman Blvd. Charleston SC 29464
KOLO-TV 4850 Ampere Dr. Reno NV 89502
KVRR-TV 4015 9th Ave S Fargo ND 58103
KLFY-TV 1808 Eraste Landry Rd. Lafayette LA 70506
WBUP/WBKP-TV 1705 Ash Street Ishpeming MI 49849
* Spanish language station