Wednesday, May 30, 2012 UPDATE:
For the second time in two days, we have the surprising news of the departure of a top five market news director.
CHRIS BLACKMAN, the ND for NBC's WCAU-TV in Philadelphia, told his staff via email this evening that he's leaving the station on June 15th. In his email, Chris said that he and WCAU General Manager ERIC LERNER "have come to the mutual conclusion that it's time for new leadership in the newsroom – time for new ideas and a fresh perspective on what we do."
His departure comes just two months after Lerner arrived as GM from KIRO-TV in Seattle.
Chris spent 26 years with NBC, eleven as ND at WCAU.
More on this story, more on yesterday's news of the departure of WABC's KENNY PLOTNIK, and all the week's developments in our regular newsletter later this week.
Tuesday, May 29, 2012 UPDATE:
The news director at the number one station in the number one market is stepping down.
KENNY PLOTNIK, who's headed the news department at WABC-TV in New York for the past ten years, announced today he's leaving the station at the end of the week.
In an email to staff, he told them that his wife's retirement from nursing "sparked my interest in looking elsewhere for career challenges."
Kenny's worked for WABC for 25 years, worked for ten years at WPVI-TV, the ABC station in Philadelphia, and began his career in Buffalo.
More on this story, and all the week's developments in our regular newsletter later this week.
**** ***** ****
Greetings:
Welcome to the Memorial Day/Indy 500 edition of the newsletter. (If you're watching the race on TV, keep an eye out…you'll have a 1 in 250,000 chance of seeing me in the stands.)
We have THREE new ND openings this week, with just ONE newly named ND to report.
All three of the new openings are in zip codes that start with '7'.
I do not know why I tell you this.
That moves our list of ND openings to 25.
We have a paid ad this week for an opportunity in the College of Communications at Penn State University…check that out below.
There are a few new News Management openings in our Other News Management Openings department. In Names in the News, a longtime ND and anchor takes a job for the convention and visitors bureau, a new Assistant ND in Miami, and an honor for a longtime educator.
Have a great weekend, and remember the Veterans.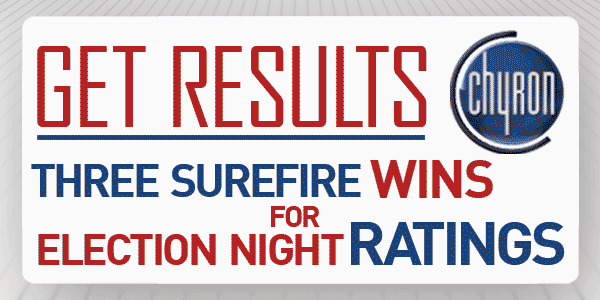 New News Director Openings:
KXAN-TV, Austin, TX…MICHAEL FABAC has left this LIN Media owned NBC affiliate. He was the ND there for more than five years. Before that, Michael was the first ND for KLRT-TV in Little Rock. He was also an ND for WNEM-TV in the Flint/Saginaw market, worked as an EP in Detroit, and worked as a producer in St. Louis and Colorado Springs.
KJRH-TV, Tulsa, OK…congratulations to STEVE WEINSTEIN who's being promoted within Scripps to become GM of the company's Bakersfield, CA, station, KERO-TV. That's the ABC affiliate there. Steve's been ND in Tulsa since 2006. He previously worked as the news operations manager for Scripps' WMAR-TV in Baltimore and was the Chief Photographer for WBFF-TV in Baltimore.
KHBS/KHOG-TV, Ft. Smith, AR…DAWN DUGLE has left to pursue other opportunities. She's been the ND at this Hearst-owned duopoly since February, 2010. Dawn had earlier been the Assistant ND for another Hearst station, WAPT-TV in Jackson, MS. She's also worked as an EP in Austin and as a producer in Tampa.
Newly Named News Directors:
WYIN-TV, Merrillville, IN…veteran newsman JERRY HOWARD is on the job as the ND for this NW Indiana PBS station with radio/TV/internet channels in the Chicago market. He's also been an ND in Great Falls, MT, and worked in Kansas City, Little Rock, and Topeka. Jerry's also taught at the University of Oklahoma. At WYIN, he replaces RYAN PRIEST who left the station in December after two years as ND.
**** ***** ****
Help Wanted Ad:

Director of Student TV and Online Operations, Penn St.:
Penn State's College of Communications is seeking a Director of Student Television and Online Operations beginning in August 2012.
Primary responsibilities include teaching at least one course in television news reporting and producing each semester, serving as executive producer of a weekly, student-staffed television news magazine program, and overseeing the College's website for student media. The ideal candidate will have at least five years of professional media experience, including managerial experience as an executive producer, associate news director, or news director. Teaching experience would be considered a plus. All candidates must have at least a Bachelor's degree.
Learn more about Penn State and the College of Communications by clicking here. And see the College's website for student-produced work here.
Send a letter describing qualifications, a resume detailing relevant experience and the names, addresses, and phone numbers of three to five references to:
Search Committee-TV/Online Director
College of Communications
Penn State
201 Carnegie Building
University Park PA 16802
Screening of applications will begin immediately and will continue until the position is filled.
Penn State is committed to affirmative action, equal opportunity and the diversity of its workforce.
**** ***** ****
Other News Management Openings:
ASSISTANT NEWS DIRECTOR:
KRIV-TV, Houston, TX (relisted 4/20/12)
WXIN-TV, Indianapolis, IN (listed 5/12/12)
KSTU-TV, Salt Lake City, UT (listed 5/12/12)
WITI-TV, Milwaukee, WI (relisted 4/27/12)
WXMI-TV, Grand Rapids, MI (new listing this week)
WMC-TV, Memphis, TN (relisted 3/3/12)
WREG-TV, Memphis, TN (relisted 4/20/12)
WEYI-TV, Flint, MI (listed 4/20/12)
WCTI-TV, New Bern, NC (listed 4/27/12)
KVLY/KXJB-TV, Fargo, ND (listed 5/4/11)
EXECUTIVE NEWS PRODUCER:
KDFW-TV, Dallas/Ft. Worth, TX (Morning EP, relisted 4/20/12)
KPRC-TV, Houston, TX (listing revised 5/4/11)
WKMG-TV, Orlando, FL (listed 5/4/11)
KOIN-TV, Portland OR (PM EP, listed 4/7/12)
WTAE-TV, Pittsburgh, PA (Dayside EP, relisted 4/20/12)
WCNC-TV, Charlotte, NC (listed 3/24/12)
WRTV, Indianapolis, IN (AM EP, listed 3/31/12)
WTVF-TV, Nashville, TN (AM EP, listed 5/18/12)
WCPO-TV, Cincinnati, OH (listed 5/12/12)
WITI-TV, Milwaukee, WI (listed 4/27/12)
WTMJ-TV, Milwaukee, WI (listed 4/20/12)
WPTV, West Palm Beach, FL (PM EP, 3/17/12)
WJXT-TV, Jacksonville, FL (PM EP, listing revised 3/10/12)
WINK-TV, Fort Myers, FL (Dayside EP, relisted 3/10/12)
WHIO-TV, Dayton, OH (2 openings, AM & PM, listing updated 4/20/12)
KBAK/KBFX-TV, Bakersfield, CA (AM EP, new listing this week)
WCYB-TV, Bristol, VA (relisted 4/20/12)
MANAGING EDITOR:
KXTV, Sacramento, CA (relisted 4/27/12)
ASSIGNMENT MANAGER:
WTMJ-TV, Milwaukee, WI (listed 4/20/12)
Names in the News:
CHAD MATTHEWS has been named Assistant ND for WTVJ-TV in Miami. He's currently the Senior Executive Producer for WABC-TV in New York.  He's also worked in Boston, Providence, and Springfield, MA.
Longtime newsman CHARLEY JOHNSON has been named President of the Fargo Moorhead Convention and Visitors Bureau. He's currently anchoring for WDAZ-TV in Grand Forks, ND. Charley spent 12 years as the GM of KXJB-KYLV-TV in Fargo, and served as ND and anchor for the two stations separately before they were involved in the duopoly.
Congratulations to BOB PAPPER who's been named the recipient of the 2012 Edward L. Bliss Award for Distinguished Broadcast Journalism Education. The award is presented by the electronic news division of AEJMC, and recognizes significant and lasting contributions to the field in the area of teaching, scholarship and service. Bob currently teaches at Hofstra, and previously taught at Ball State, Ohio Wesleyan, and American University. He worked in TV newsrooms in Washington, DC, Columbus, OH, and Minneapolis. You probably know him for his role as research director for the annual RTDNA Survey, which he's overseen for the past 18 years.
**** ***** ****
Our Full List of News Director Openings:
Here is my list of stations with open ND jobs, as of Saturday, May 25, 2012.
If you know of any additions/deletions/updates, please email me at: rick@rickgevers.com
KNBC-TV 3000 W. Alameda Ave. Burbank CA 91523
WKYC-TV 1333 Lakeside Ave. Cleveland OH 44114
XETV 8253 Ronson Rd. San Diego CA 92111
KSNV-TV 1500 Foremaster Lane Las Vegas NV 89101
KXAN-TV 908 W. MLK Blvd. Austin TX 78701
WTLV/WJXX 1070 E. Adams St. Jacksonville FL 32202
KJRH-TV 3701 South Peoria Ave. Tulsa OK 74105
WBIR-TV 1513 Hutchison Ave. Knoxville TN 37917
KSNW-TV 833 N. Main Wichita, KS 67203
KRBK-TV (apply to corporate) Springfield, MO
WACH-TV 1400 Pickens St. Columbia SC 29201
KGAN-TV 600-2 Old Marion Rd NE Cedar Rapids IA 52402
KWQC-TV, 805 Brady Street Davenport, IA 52803
WTAJ-TV 5000 Sixth Ave. Altoona PA 16602
KHBS/KHOG-TV 2809 Ajax Ave. #200 Rogers AR 72758
KHGI-TV 13 S. Highway 44 Kearney NE 66848
WTXL-TV 1620 Commerce Blvd. Midway, FL 32343
WRBL-TV 1350 13th Ave. Columbus GA 31901
KNOE-TV 1400 Oliver Rd. Monroe, LA 71211
KAAL-TV 1701 10th Place, NE Austin MN 55912
WVNS-TV 141 Old Cline Rd. Ghent WV 25843
KKCO-TV 2325 Interstate Ave. Grand Junction CO 81505
KGNS-TV 120 W. Delmar Blvd. Laredo TX 78045
KGWN-TV 2923 E. Lincolnway Cheyenne WY 82001
KSAX-TV PO Box 189 Alexandria MN 56308