Greetings:
Happy Memorial Day to all.  Here in Indianapolis, of course, that means the Indianapolis 500.  If you're going, a few newsies will be meeting at 10:30 race day morning at the base of the media tower.  We'd look forward to saying hi to you if you're at the race.
Lots of activity for you to contemplate if you're not going to the race.  There are FOUR new NDs and FOUR new ND openings this week.  Our list of open ND jobs now stands at 32.
We have a paid ad for one of those newly opened jobs, as well as an ad for an EP in Reno.  There are a few updates to our list of Other News Management Jobs, and, in Names in the News, a longtime ND gives up on retirement and heads north for a new challenge.
That's all below, after this week's changes:
New News Director Openings:
WTOL-TV, Toledo, OH…ANDI ROMAN has resigned after two years as news director for this Raycom-owned CBS affiliate.  She was promoted to ND in May, 2009, from her previous role as Assistant ND.  She spent a total of ten years at the station, and told the staff she was leaving to spend more time with her two teenage sons.  Her replacement will be only the sixth ND in 32 years here (full disclosure:  I was one of those six, from 1983-1993.)
WJCL/WTGS-TV, Savannah, GA…veteran ND MICHAEL SULLIVAN has left this duopoly after almost four years in his second stint as ND here.  He rejoined the station in 2007 after serving a consultant to the stations.  He'd also been ND here from 2003-2006.  Michael's also been an ND in Kansas City and Toledo (where we competed against each other).  This ABC/FOX duopoly is owned by New Vision Television.
WOAY-TV, Oak Hill, WV…longtime newsman BOB BRUNNER is retiring in August.  He's been ND and anchor for this Thomas Broadcasting owned ABC affiliate since 2005.  He spent many years as an ND in the Charleston-Huntington, WV, market, served as an ND in Montgomery, and also worked in Knoxville.  He's a past President of RTNDA (that role is now called Chairman).
WLUC-TV, Marquette, MI…is advertising for a new news director.  My records list BRIAN CABELL (formerly of CNN) as the ND here since 2004.  WLUC is an NBC affiliate and is owned by Barrington Broadcasting.
Newly Named News Directors:
KLUZ-TV, Albuquerque, NM…CARLOS RUBEN ZAPATA will be the next ND for this Entravision-owned station.  He's worked in several markets as a reporter and anchor, including Los Angeles, San Francisco, Sacramento and Hartford.
WCYB/WEMT, Bristol, VA…KEN SMITH returns to a newsroom as ND for this NBC/FOX duopoly in the Tri-Cities area.  Ken's been helping care for his mother for most of the time since he left WZTV in Nashville as ND in August, 2009.  But his mom's doing better and Ken's back on the job.  He was the startup ND at WZTV, and spent nine years there. He's also worked for three other Nashville stations, as well as in Cincinnati, Greensboro, NC, Shreveport, and Knoxville.  Ken also served as ND for the Orlando-based Health Network.   At WCYB, he replaces STEVE HAWKINS who left in March after more than 25 years as ND for this Bonten Media owned operation.
KUPB-TV, Midland/Odessa, TX…another Entravision owned-station has a new news director.  ALEJANDRO PARIENTE is a former ND in Chihuahua, a former anchor in Juarez, and the former Assistant Attorney General for Juarez.
KHQA-TV, Quincy, IL…NORA BALDNER has been promoted to ND for this Barrington-owned CBS affiliate.  Longtime KHQA ND CAROL SOWERS is being promoted to VP of Public Affairs and will continue to anchor evening newscasts.  Sowers has been ND since 1996.  Baldner joined the station last August.  She'd earlier worked for competitor WGEM-TV and spent a short time running the Arthritis Foundation.  Nora's also worked in Springfield, IL, and Columbia, MO.
**** ***** ****
Help Wanted Ads:

News Director, WTOL-TV, Toledo, OH:
WTOL-TV, Toledo's News Leader, seeks an experienced News Director with a track record of effective team building, aggressive news coverage including demonstrable skills online and strong leadership skills.
Applicants should be prepared to discuss mobile strategies and the effective use of social media in the contemporary broadcast environment. The successful candidate will have examples of creative approaches to executing an established news brand and experience managing financial, technical and people resources. The successful candidate will be called upon to provide strategic direction for daily news coverage as well as working closely with the General Manager on long range planning, special news coverage and station projects.
The News Director leads the station's Content Department—the largest single department in the station– and is expected to work closely with other Department Heads. Candidates should have at least two years previous News Director experience and at five years previous experience in newsroom leadership roles.
WTOL is part of Raycom Media and is a CBS Television affiliate. Send resume and a letter of introduction to Steven Ackermann, Raycom Media Regional News Director via email to SAckermann@Raycommedia.com
No phone calls. EOE.
**** ***** ****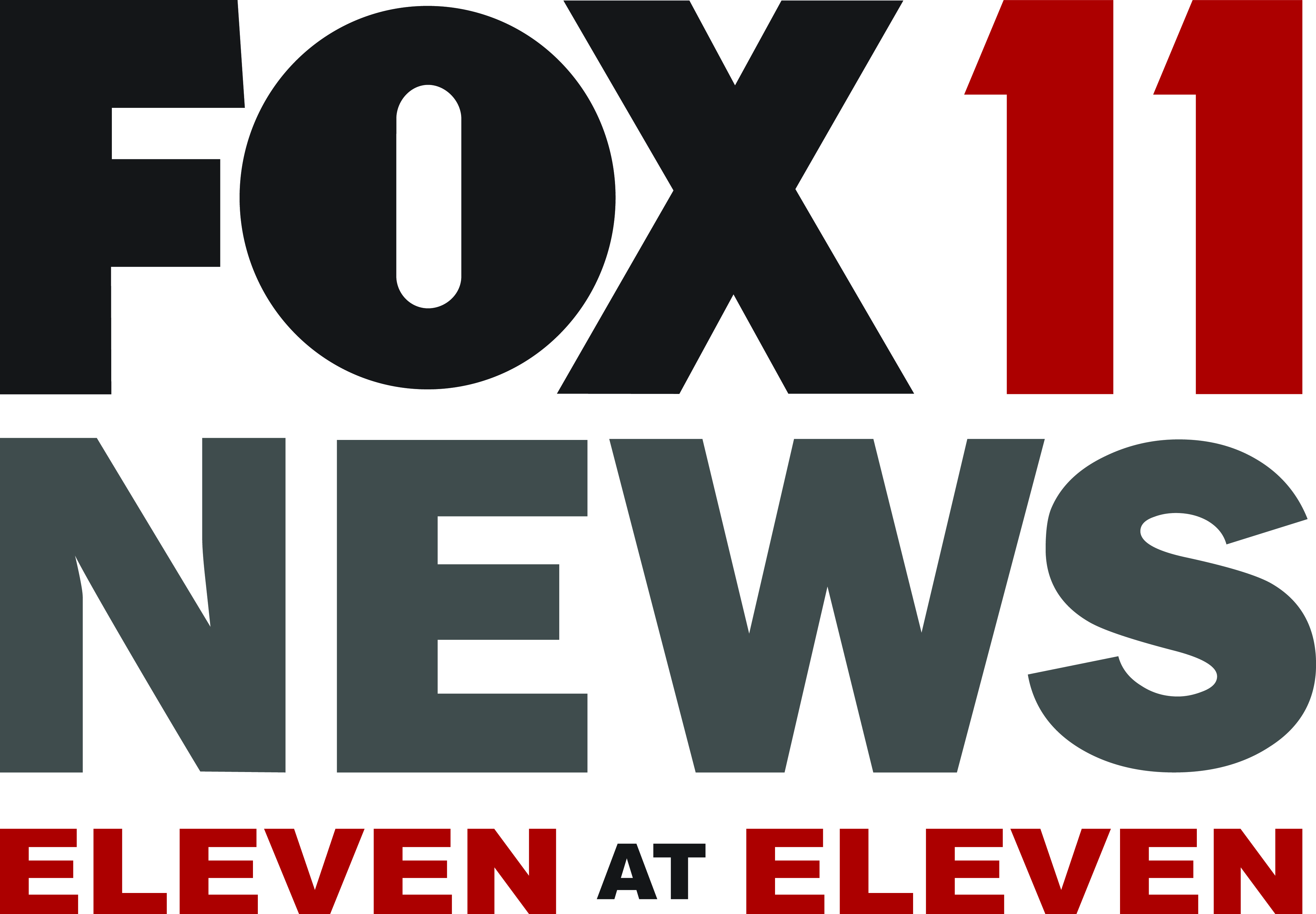 Executive Producer, KRXI-TV, Reno, NV:
FOX 11 News in Reno, NV is look for an experienced Executive Producer for our 11@11 Local News. This news manager must have proven ability to lead our team to an even higher level of success.
Must have strong leadership and people skills, good news judgment, strong producing skills, an eye for maximizing unique web and social media content and know how to execute branding within a newscast. The Executive Producer will report to the General Manager and work closely with Creative Services.
FOX 11 News is part of COX Media Group. EOE
Email resume to: steve.cummings@coxinc.com
**** ***** ****
Other News Management Openings:
Assistant News Director:
WFLD-TV, Chicago, IL (listed 4/22/11)
KHOU-TV, Houston, TX (listed 4/15/11)
KSDK-TV, St. Louis, MO (relisted 5/8/11)
WTHR-TV, Indianapolis, IN (listed 5/1/11)
WRTV, Indianapolis, IN (listed 4/22/11)
WVIT-TV, Hartford/New Haven, CT (relisted 4/15/11)
WISN-TV, Milwaukee, WI (relisted 4/15/11)
KXAN-TV, Austin, TX (listed 5/8/11)
WAVE-TV, Louisville, KY (new listing this week)
KVOA-TV, Tucson, AZ (listed 3/31/11)
KTIV-TV, Sioux City, IA (relisted 2/25/11)
Executive News Producer:
The Weather Channel, Atlanta, GA (Weekend EP, listed 5/13/11)
KYW-TV, Philadelphia, PA (listed 3/12/11)
KPHO-TV, Phoenix, AZ (relisted 3/31/11)
KTVK-TV, Phoenix, AZ (AM EP, listed 5/8/11)
Northwest Cable News, Seattle, WA (AM & PM EP, listing revised this week)
KXTV, Sacramento, CA (listed 2/25/11)
WTAE-TV, Pittsburgh, PA (Dayside EP, listed 3/25/11)
WRAL-TV, Raleigh, NC (listed 4/9/11)
WXIN-TV, Indianapolis, IN  (relisted 4/15/11)
WVIT-TV, Hartford/New Haven, CT (relisted 4/15/11)
WCPO-TV, Cincinnati, OH (2 openings, AM & afternoon, listing revised 4/15/11)
WTMJ-TV, Milwaukee, WI (Special Projects EP, relisted 4/15/11)
WXII-TV, Winston-Salem, NC (AM EP, relisted 4/15/11)
KVOA-TV, Tucson, AZ (AM EP, listed 3/31/11)
KRXI-TV, Reno, NV (PM EP, listed 5/20/11, see ad above!)
Special Projects Producer:
WTSP-TV, Tampa/St. Petersburg, FL (listed 5/20/11)
WSVN-TV, Miami, FL (relisted 4/15/11)
Managing Editor:
WFTS-TV, Tampa, FL (listed 4/15/11)
**** ***** ****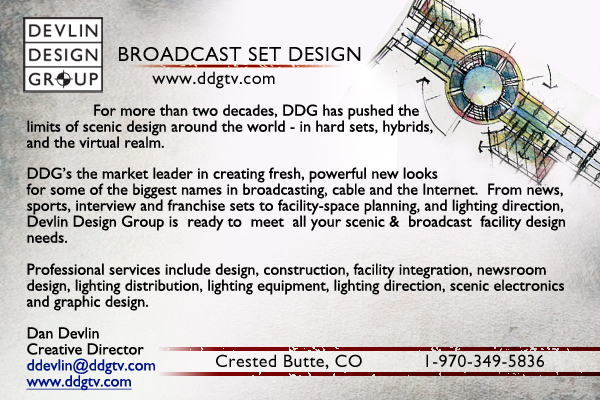 **** ***** ****
Names in the News:
JOHN HARRIS decided retirement wasn't his thing, so he's back in the fray.  John retired from WRAL-TV in 2009 as Director of Programming.  He'd also been ND there, of course, as well as in Orlando and Greenville, South Carolina.  He's now working as Station Manager for WAOW-TV in Wausaw, WI, part of the Quincy station group.  The move reunites John with his former boss in Raleigh, TOM ALLEN, who's GM of the Quincy station in Madison, WI.  Friends can say hi via email to John at: jharris@waow.com
Veteran investigative reporter KARL IDSVOOG has co-authored a new book: Access with Attitude: An Advocate's Guide to Freedom of Information in Ohio. Karl tells me while it focuses on the Ohio Public records law, the strategy sections of the book can be applied in any situation.
Old friend DAN DEVLIN of the Devlin Design Group (and a supporter of this newsletter) has been nominated for two of four Gold Award Finalists in the Promax/BDA Local Awards.  DDG was nominated for the company's work for WHAM-TV in Rochester, NY, and WDAF-TV in Kansas City.  Winners will be named next month in Las Vegas.
**** ***** ****
The Full List:
To the best of my knowledge, here is the list of stations with open news director jobs, as of Friday, May 27, 2011.
If you know of any additions/deletions/changes/updates, please email me at: rick@rickgevers.com
KMEX-TV 5999 Center Dr.                                  Los Angeles CA 90045  **
KTTV/KCOP-TV 1999 S. Bundy Dr.                Los Angeles CA 90025
KARE-TV 8811 Olson Memorial Hwy.          Minneapolis MN 55427
KDVR/KWGN-TV 100 Speer Blvd.                 Denver CO 80203
KOIN-TV   222 SW Columbia St.                      Portland OR 97201
WTNH/WCTX-TV 8 Elm St.                              New Haven CT 06510
WAVY-TV 300 Wavy St.                                     Portsmouth VA 23705
WPMI-TV 661 Azalea Road                              Mobile AL 36609
KMSB-TV     1855 N. 6th Ave.                             Tucson AZ 85705
WJRT-TV 2302 Lapeer Road                           Flint MI 48503
WTOL-TV 730 N. Summit St.                   Toledo OH 43604
WMTW-TV 99 Danville Corner Road           Portland ME 04210
WSYR-TV 5904 Bridge St.                               Syracuse NY 13057
WIS-TV 1111 Bull St.                                          Columbia SC 29201
WJCL/WTGS-TV 10001 Abercorn St.      Savannah GA 31406
KVAL-TV   4575 Blanton Road                          Eugene OR 97405
KSBY-TV 1772 Calle Joaquin                            San Luis Obispo CA 93405
WREX-TV 10322 W. Auburn Rd.                     Rockford IL 61105
KTKA-TV   2121 SW Chelsea Dr.                       Topeka KS 66614
WSAW-TV 1114 Grand Ave.                               Wausau WI 54403
WFXL-TV 1211 N. Slappey Blvd.                       Albany GA 31707
WOAY-TV Rte. 16 South                                 Oak Hill WV 25901
KIMT-TV 112 N. Pennsylvania Ave.                 Mason City IA 50401
WJHG-TV 8195 Front Beach Rd.                      Panama City Beach FL 32407
WCJB-TV 6220 NW 43rd St.                              Gainesville FL 32653
WUTR/WPNY/WFXV-TV 5956 Smith Hill Rd.  Utica NY 13502
KSWT-TV 1301 Third Ave.                                  Yuma AZ 85364
KYMA-TV 1385 S. Pacific Ave.                          Yuma AZ 85365
WLUC-TV 177 US Highway 41 East            Negaunee MI 49866
KGNS-TV   120 W. Delmar Blvd.                       Laredo TX 78045
KFBB-TV   3012 Highwoods Blvd.                    Great Falls MT 59403
KSAN/KLST-TV 2800 Armstrong                     San Angelo TX 76903
** Spanish language station