Greetings:
I hope you had a nice holiday.
I know FOUR people who probably did. They've all taken new ND jobs this week, bringing our count of open ND jobs to 26. And I'm not aware of any new openings.
TWO network o-and-o's in the top three markets are running paid ads below for news management openings. They're among the FOUR ads this week.
And we'd like to welcome back Accu-Weather as an advertiser. Check out their offerings in the ad just below.
I'm sorry to report the passing of a longtime syndicator in our business who many veteran NDs will remember. His obituary is below.
Names in the News features a few items, including a new role for a longtime Boston newswoman. And we have an item about the departure of the most senior Indianapolis General Manager.
All that and more below.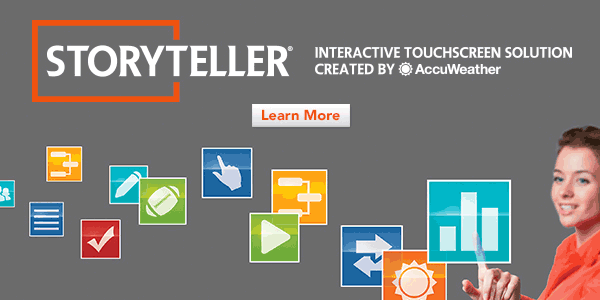 New News Director Openings:
None that I know of.
Newly Named News Directors:
WHAS-TV, Louisville, KY…veteran newsman DAVID SEALS gets his first ND job as he takes over June 2nd at this Gannett-owned ABC affiliate. He's been at Sinclair's WZTV in Nashville since September 2011, first as Morning EP and then as Assistant ND. He spent nine years as an Assistant ND in Norfolk, and has also worked in Syracuse, New Haven, Albany, NY and Binghamton, NY.  This job's been open a long time…like since last September, when MARK NEERMAN left. The station did hire JOSH EURE in February but he later decided to remain in Phoenix (details here).
KHQ-TV, Spokane, WA…JESSICA ROE returns to a newsroom as she's been named news director for this Cowles owned NBC affiliate. Jessica's worked for the State of Colorado for the past four years, but earlier spent five years as an EP at KUSA-TV in Denver, as well as working for three other Denver stations, and in San Francisco, Albuquerque, and Colorado Springs. Her Linkedin bio is here. Jessica replaces NEAL BOLING who spent four years as ND before being promoted to Station Manager in April. Neal tells me Jessica learned about the opportunity via the station's ad in this newsletter.
KWTX-TV, Waco, TX…MIKEL LAUBER moves within Gray TV as he's been named ND for this CBS affiliate. Mikel's been the ND for sister Gray CBS affiliate WSAW-TV in Wausaw, WI since 2011. He's also anchored there. At KWTX, he replaces longtime news director VIRGIL TETER who's moving to a new role as Special Projects Director.  He's been at the station for almost 25 years, much of it as VP/News Director, part of a 54 year career in news which has taken him to San Antonio, Sacramento, Omaha, Beaumont, and Denver.
WSAW-TV, Wausaw, WI…JESSICA LASZEWSKI continues her tour of Wisconsin as she becomes the next ND for the Gray TV owned CBS affiliate. She most recently served as an EP for WISC-TV in Madison, where she's been since 2005. She earlier worked in Green Bay, WI, Eau Claire, WI, and for another Madison station. She's a graduate…take a guess now…of the University of Wisconsin. She replaces MIKEL LAUBER who, as you know from the item above, is off to be ND for another Gray TV station, KWTX-TV in Waco, TX.
Paid Help Wanted Ads:
Investigative Content Producer, KNBC-TV, Universal City, CA:
With a commitment to win and the resources to do it, great things are happening at the NBC Owned Television Stations. Our company leaders are big believers in local TV and the contributions our stations can make to the larger company. From our thriving newsrooms committed to enterprise journalism, to our sophisticated technical operations dedicated to delivering the highest quality content to our viewers, to our advertising relationships with clients large and small, there has never been a better time to work in the NBC Owned Television Stations.
KNBC-TV, the NBC Owned Television Station located in Universal City, California, has an immediate opening for an Investigative Content Producer. We're looking for a hands-on investigative news hound who will be responsible for producing content across all platforms, covering both long form reports and daily news stories. The Investigative Content Producer will be an integral part of KNBC's award-winning news team. They should be a be an adaptable team-player as well as a top-notch Journalist.
A Bachelor's degree, and a minimum of 3 years' investigative newsgathering experience are required.
For more details and to apply, please follow this link: http://nbcu.me/KNBC15968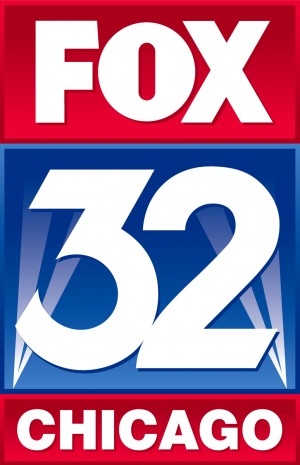 Morning Executive Producer, WFLD-TV, Chicago, IL:
Fox TV Stations – Chicago is looking for an individual who will help break the mold of morning television via enterprise segment creation, colorful/diverse contributor and guest development to become part of a smart, savvy morning news team. Direct planning, content selection, content development, formatting and overall editorial direction for a five and a half hour morning news block.
The AM EP will be directly responsible overseeing newscasts producers, morning news crews, production staff, as well as, approve scripts, and edit copy. Story and future planning, social media campaigns, critiquing programs and evaluating staff are essential components of the position. Ability to perform all other duties as assigned. Approve and regulate expenses.
REQUIREMENTS: Top candidates must have 5 or more year's television newscast executive producing/writing experience. Prior news management experience necessary. Superior creativity and organizational skills essential. Must be resourceful, cost efficient, have strong production and technical knowledge, be able to meet deadlines and perform well under pressure. Good interpersonal skills and an understanding of budgetary issues necessary. Moderate stair climbing, standing, sitting at workstation, and bending.
For consideration, please email your resume and cover letter to: WFLD-HR@foxtv.com with the position in the subject line. Web site: www.myfoxchicago.com
NO PHONE CALLS PLEASE. EOE/M/F/Veteran/Disabled

News Director, KMAX-TV, Sacramento, CA:
This CBS-owned CW affiliate is looking for a new news director:
Lead a culture of winning and excellence in the station's news department.
Responsible for the on-air execution of each newscast.
Capable of evolving the on-air product technically to reflect the current competitive environment within the marketplace.
Executes short and long term strategic goals for station.
Provides solid leadership and tactical direction on the day-to-day coverage of major stories, breaking news and specials.
Ensures that a balanced and ethical presentation is sustained in accordance with CBS policies and instructions, industry codes, FCC rules and station brand values.
Solid understanding and execution of both hard news and live features.
Implements a solid succession plan for all positions within the newsroom, beginning with careful search and recruitment techniques and continuing with effective mentoring, training and development.
Prepares the News Department's budget and carefully manages all department expenses, while working closely with the Accounting Department.
Works in concert with the other station Department Heads and management team to further evolve station brand, programs and new business development.
Proven track record in producing winning newscasts while leading a team of people that develop into successful professionals.
Proven track record in effective leadership.
Ability to effectively analyze audience data and develop key tactics for improvement based on that research.
Bachelor's degree in Journalism or related field.Significant relevant experience in roles of increasing responsibility in news management required with multi-market and five years experience preferred.
APPLY: www.cbs13.com – "JOBS" link

Director of News Technology, WSB-TV, Atlanta, GA:
WSB-TV, Atlanta's television news leader, is seeking a Director of News Technology for the Channel 2 Action News team.
This person will oversee the department's photojournalists, editors and ENG operators while leading our technological development and growth. This is not just a technical position. The Director of News Technology is also involved in editorial decisions and helps shape our story-telling and news coverage. College degree required along with a minimum of ten years' experience in TV news.
This is a rare opportunity to become part of one of the nation's great television stations as it expands its reach and dominance in the new world of digital/social media. For full details on this opening go to http://www.coxenterprises.com/careers/search-jobs.aspx and enter Job ID# 140997.
Cox Media Group is an integrated broadcasting, publishing, direct marketing and digital media company that includes the national advertising rep firms of CoxReps. The company's operations currently include 14 broadcast television stations and one local cable channel, 57 radio stations, eight daily newspapers and more than a dozen non-daily publications, and more than 100 digital services. CMG currently operates in more than 20 media markets and reaches approximately 52 million Americans weekly, including more than 30 million TV viewers, more than 3.5 million print and online newspaper readers, and more than 14 million radio listeners. For more information about Cox Media Group, please check us out online at www.coxmediagroup.com.
Cox Media Group is an Equal Opportunity Employer; Minorities/Women/Veterans/Disabled
Other News Management Openings:
ASSISTANT NEWS DIRECTOR:
WLS-TV, Chicago, IL (listed 5/24/14)
KPHO-TV, Phoenix, AZ (relisted 4/12/14)
WFLA-TV, Tampa, FL (relisted 4/5/14)
WCPO-TV, Cincinnati, OH (relisted 4/5/14)
KVVU-TV, Las Vegas, NV (listing revised 4/12/14)
WIS-TV, Columbia, SC (listed 4/19/14)
WHEC-TV, Rochester, NY (listed 4/5/14)
WBND-TV, South Bend, IN (listed 4/12/14)
WCJB-TV, Gainesville, FL (listed 5/2/11)
EXECUTIVE NEWS PRODUCER:
WFLD-TV, Chicago, IL (AM EP, new listing this week, see ad above!)
WLS-TV, Chicago, IL (relisted 5/24/14)
KTVU-TV, San Francisco/Oakland, CA (listed 4/25/14)
KPHO-TV, Phoenix, AZ (relisted 4/12/14)
WFLA-TV, Tampa. FL (relisted 4/5/14)
KCRA-TV, Sacramento, CA (relisted 3/30/14)
KSHB-TV, Kansas City, MO (relisted 4/5/14)
WBNS-TV, Columbus, OH (Senior EP, relisted 5/18/14)
WXIX-TV, Cincinnati, OH (PM EP, listing revised 4/12/14)
WTEV/WAWS, Jacksonville, FL (AM EP, listed 5/11/14)
WJAR-TV, Providence, RI (relisted 4/5/14)
WDTN-TV, Dayton, OH (Nightside EP, listed 5/24/14)
KGUN-TV, Tucson, AZ (Morning EP, relisted 5/24/14)
WHAM-TV, Rochester, NY (new listing this week)
WHEC-TV, Rochester, NY (listed 4/5/14)
WISC-TV, Madison, WI (new listing this week)
WSJV-TV, South Bend/Elkhart, IN (AM EP, listing modified 4/25/14)
KOAA-TV, Colorado Springs, CO (AM EP, listed 4/25/14)
WCIV-TV, Charleston, SC (relisted 5/24/14)
KTVA-TV, Anchorage, AK (listed 5/2/14)
KTTC-TV, Rochester, MN (relisted this week)
ASSIGNMENT MANAGER:
WSPA-TV, Spartanburg, SC (relisted 5/18/14)
MANAGING EDITOR:
WBNS-TV, Columbus, OH (Digital ME, relisted 5/18/14)
WCPO-TV, Cincinnati, OH (relisted 4/5/14)
DIRECTOR OF NEWS TECHNOLOGY:
WSB-TV, Atlanta, GA (listed 5/24/14, see ad above!)
NEWS OPERATIONS MANAGER:
WAVE-TV, Louisville, KY (listed 5/18/14)
Obituary:
I'm sorry to report the death of old friend WALT GILBRIDE. He was 74 and had suffered from heart and pulmonary issues. Many of our, uh, more senior readers will remember Walt, who represented several different syndicated products for TV, including Kiplinger when that financial advisor offered TV inserts. Walt kindly sent me a few Kiplinger books when I started my agent business in 1995. His full obituary can be found by clicking here.
Situations Wanted:
We offer a free situations wanted ad to news managers who are looking for a new opportunity. If you'd like to state your case to a well targeted audience, email me an item (max. 150 words). You may include a link to a website, an email address, and a photo. You must include your name. I'll run it for one week. I don't represent or endorse those listed, but merely trying to help.
Names in the News…and other things:
JAMES GORCOS heads south on the West Coast as he joins KGTV in San Diego as an EP. He's been the Managing Producer for KATU-TV in Portland, OR.
One time WCVB-TV (Boston) ND EMILY ROONEY is stepping down as host of WGBH-TV's Greater Boston program. She helped launch the show at this PBS affiliate in 1997. Earlier in her career, she was the EP for ABC World News Tonight with PETER JENNINGS and Director of Political Coverage and Special Events for the Fox News Network. You can read more here.
GM Notes: After more than 9 years as General Manager for Lin's WISH-TV in Indianapolis, JEFF WHITE left the station today. He's been with the company for about 20 years, earlier working at its Grand Rapids station.
Our Full List of ND Openings:
If you know of any additions/deletions/updates, please email me at: rick@rickgevers.com
Here is my list of stations with open ND jobs, as of Friday, May 30, 2014.
WXTV 500 Frank W. Burr Blvd., 6th Floor, Teaneck NJ 07666 *
KWHY-TV 1201 West 5th St., # T-900 Los Angeles CA 90017 *
WGN-TV 2501 Bradley Place Chicago IL 60618
KTVT-TV 5233 Bridge St. Ft. Worth TX 76103
KXTX-TV 4805 Amon Carter Blvd. Ft. Worth TX 76155 *
New England Cable News, 160 Wells Avenue Newton, MA 02459
WBZ-TV 1170 Soldiers Field Rd. Boston MA 02134
KPRC-TV 8181 SW Freeway Houston TX 77074
KIRO-TV 2807 Third Ave. Seattle WA 98121
KCEC-TV 777 Grant St. #110 Denver CO 80203 *
WEWS-TV 3001 Euclid Ave. Cleveland OH 44115
KMAX-TV 2713 Kovr Drive Sacramento CA 95605 (see ad above!)
KOIN-TV 222 SW Columbia St. Portland OR 97201
WCNC-TV 1001 Wood Ridge Center Dr. Charlotte NC 28217
KVDA-TV 6234 San Pedro San Antonio TX 78216 *
WHP-TV 3300 North 6th Street Harrisburg PA 17110
WSET-TV 2320 Langhorne Rd. Lynchburg VA 24501
WFRV-TV 1181 E. Mason St. Green Bay WI 54301
WOI-TV 3903 Westown Parkway West Des Moines IA 50266
KTLM-TV 3900 N. 10th St., 7th Floor McAllen TX 78501
KVEO-TV 394 N. Expressway Brownsville TX 78521
WCBD-TV 210 W. Coleman Blvd. Charleston SC 29464
KOLO-TV 4850 Ampere Dr. Reno NV 89502
KVRR-TV 4015 9th Ave S Fargo ND 58103
KLFY-TV 1808 Eraste Landry Rd. Lafayette LA 70506
WBUP/WBKP-TV 1705 Ash Street Ishpeming MI 49849
* Spanish language station
* Spanish language station