Greetings:
Welcome to the slightly delayed/congratulations to Dario Franchitti/Memorial Day edition of our free weekly newsletter covering the comings and goings of news directors and news managers.  (And yes, I did sell my extra tickets to the Indy 500, though not to anyone in the TV biz.)
For a holiday week, there's a fair amount of activity to share with you.  We have 3 new openings to report to you, and, to the best of my knowledge,  NO new news directors were named since our last report.  That brings our list of open ND positions to  26.
We have two new help wanted ads this week:  one for a Morning Executive Producer opening in Salt Lake City, and the other for an EP position in Oklahoma.  And we also have an repeat of an ad for an EP position in sunny Florida.
Just one Name in the News, involving a former Texas ND who's taking a new job out of television.  And we have an update or two to our list of News Management openings.
All that and more after this week's changes:
NEW NEWS DIRECTORS OPENINGS:
KMSB-TV, Tucson, AZ…this Belo-owned FOX affiliate is increasing its news output, and is now advertising for a News Director.  Plans are to debut a morning news program later this year.  Managing Editor BOB RICHARDSON has been overseeing the news operation here, and will continue as Assignment Manager.
WGME-TV, Portland, ME…ROBB ATKINSON is leaving this Sinclair-owned CBS affiliate.  He's been named the Senior Director of Sales and Affiliate Relations for CNN Newsource.  Robb's been the ND here for almost four years.  He's also been an ND in Knoxville and Wilmington, NC, and has worked for NBC News, MSNBC, and CNBC.
KECI/KCFW/KTVM, Missoula, MT…congratulations to JIM HARMON on his retirement after almost 30 years working for these NBC stations across three Montana markets.  Jim began as a news and weather anchor and has helped train many young news people over the years.  His last day will be in August.  His replacement will be based at KECI-TV in Missoula.
NEW NEWS DIRECTORS NAMED:
I don't know of any.  If you do, please email me the details at: rick@rickgevers.com
**** ***** ****
HELP WANTED ADS: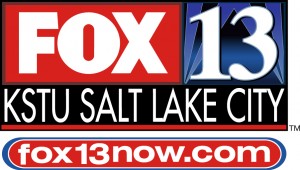 Morning Executive Producer, KSTU-TV, Salt Lake City, UT:
Who needs coffee?  Does morning news give you the jolt you need to get your day started?
KSTU Fox 13 is looking for a creative, dynamic, experienced broadcast journalist to oversee "Good Day Utah".   Our next Executive Producer must have strong news judgement, excellent writing and communication skills, plus a keen grasp on how to push Fox 13 news and information on a multi-media platform.
Candidates with a college degree, at least three years producing experience and previous newsroom management experience preferred.
Please send your resume to:
Janet Gray
Human Resources
KSTU Fox 13
5020 West Amelia Earhart Drive
Salt Lake City, UT
84116
or via email to: hr@fox13now.com
**** ***** ****

Executive Producer, KJRH-TV, Tulsa, OK:
CLASSIFICATION: Exempt
SALARY: Commensurate with Experience
EXAMPLES OF DUTIES PERFORMED
This list of duties is not exhaustive, and duties may be added, deleted or changed at any time, without notice.
Coordinate the content and presentation across multiple platforms
Enhance and support content with graphics, video and station branding
Review content for multiple platforms
Supervise pre-production to ensure quality and ethical standards and coordination between Control Room and design staff
Supervise the writing of content, including but not limited to teases and web headlines
Manage schedules, overtime and performance for assigned direct reports, including but not limited to yearly reviews
Monitor web analytics on a daily basis to enhance user experience, site stickiness and engagement
Post content to station's web sites
Knowledge and demonstration of editorial judgment, journalistic ethics and libel laws
Create tactics and strategies to increase demo performance in key target areas for multiple platforms
Have working knowledge of federal, state and local laws impacting operations
Work with other departments to accomplish the objectives of the station
Perform other duties as assigned
REQUIREMENTS
EDUCATION:   High School Diploma or equivalent required.  College degree in Journalism or related field preferred.
EXPERIENCE:   Previous professional experience in television producing a main show; experience producing in a larger market preferred.
EQUIPMENT:   Knowledge of newsroom computer system preferred.  Computer-assisted journalism experience is also preferred.
LICENSE/CERTIFICATE:   Valid Drivers License, and provide proof of insurability
SKILLS /ABILITIES:   Excellent communication skills required.  Strong news judgment is necessary.  Must have a keen sense of logistics and the ability to work successfully in challenging situations.  Must have excellent team-building skills.  Must be able to motivate employees.  Ability to work well with other personnel and the public.
PHYSICAL REQUIREMENTS:            None
Interested candidates will apply via our career center at www.scripps.com, broadcast division. Requisition # 2008
**** ***** ****

Executive Producer, WTLV/WJXX, Jacksonville, FL:
First Coast News, Gannett's NBC/ABC duopoly in Jacksonville, Florida is looking for an Executive Producer who can help take our product to extraordinary levels and beyond.
Strong news judgment, great communication skills and an understanding of the value of multi-platform delivery are critical to this position's success.
We are an Equal Opportunity Employer and value the benefits of diversity in our workplace.
Requirements:   The perfect candidate has produced award-winning newscasts and must be able to lead a team of talented journalists. Two (2) years management experience and five (5) years producing experience are required for this job.
If you are interested in this key newsroom position, rush a resume to:
Mike Garber
News Director
First Coast News
1070 East Adams St.
Jacksonville FL 32202
or email to: mgarber@firstcoastnews.com
**** ***** ****
OTHER NEWS MGMT. OPENINGS:
ASSISTANT NEWS DIRECTOR:
KOMO-TV, Seattle, WA (listed 4/30/10)
WPTV, W. Palm Beach, FL (new listing this week)
WHAS-TV, Louisville, KY (listed 3/27/10)
WDSU-TV, New Orelans, LA (listed 4/23/10)
KECI/KCFW/KTVM, Missoula, MT (new listing this week)
EXECUTIVE NEWS PRODUCER:
The Weather Channel, Atlanta, GA (listed 4/9/10)
News 12 New Jersey (AM EP, listed 3/12/10)
KCBS/KCAL, Los Angeles, CA (PM EP, relisted 5/14/10)
KTVT-TV, Ft. Worth/Dallas, TX (Special Projects EP, listing revised 4/18/10)
KXTV,    Sacramento, CA (PM EP, relisted 5/7/10)
KPTV, Portland, OR (two openings, one is EP/Special Proj., listing revised 1/29/10)
KSTU-TV, Salt Lake City, UT (Morning EP, new listing, see ad above!)
WTMJ-TV, Milwaukee, WI (AM EP, listed 4/23/10)
WSPA-TV, Spartanburg, SC (listed 3/27/10)
WOAI-TV, San Antonio, TX (relisted 5/7/10)
KOB-TV, Albuquerque, NM (AM EP, listed 3/27/10)
WTLV/WJXX, Jacksonville, FL (listed 5/21/10, see ad above!)
WVLT-TV, Knoxville, TN (listed 3/5/10)
KJRH-TV, Tulsa, OK (new listing, see ad above!)
KGBT-TV, Harlingen, TX (listed 3/19/10)
WSAV-TV, Savannah, GA (listed 4/30/10)
WCTI-TV, New Bern, NC (listed 3/5/10)
WBTW-TV, Myrtle Beach, SC (listed 4/2/10)
WLNS-TV, Lansing, MI (listed 4/23/10)
MANAGING EDITOR:
KCBS/KCAL, Los Angeles, CA (PM EP, relisted 5/14/10)
MANAGER OF CONTENT PRESENTATION:
WCMH-TV, Columbus, OH (relisted this week)
NEWS OPERATION MANAGER:
KCBS/KCAL, Los Angeles, CA (relisted 5/14/10)
**** ***** ****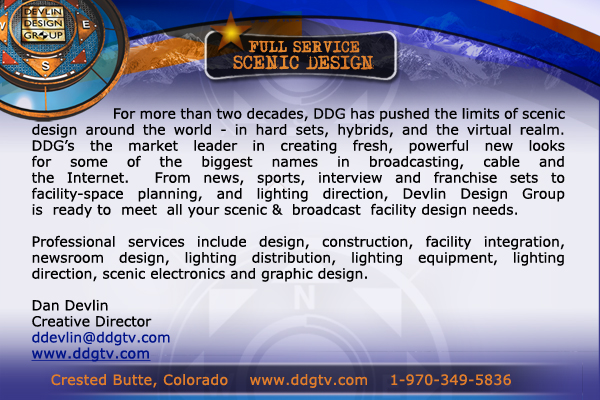 **** ***** ****
NAME IN THE NEWS:
Newsblues reports that MARK PIPITONE has been named VP of Internal Communications for Bank of America, based in Charlotte.  That's where Mark has been the Assistant ND for WCNC-TV for the last 2+ years.  He's a former ND in San Antonio and has also worked in New Orleans.
**** ***** ****
Here's our list of all the stations currently looking for an ND, as of Memorial Day, May 31, 2010.
If you know of any changes, additions, corrections, or deletions, please let me know via email:  rick@rickgevers.com
News 12 Bronx/Brooklyn 930 Soundview Ave. Bronx NY 10473
KVEA-TV, 3000 W. Alameda Ave.             Los Angeles, CA 91523 ***
KNBC-TV 3000 W. Alameda Ave          Los Angeles, CA 91523
New England Cable News 160 Wells Ave. Newton MA 02459
KIAH-TV, 7700 Westpark Dr.                     Houston, TX 77063
WXYZ-TV   20777 W. 10 Mile Road           Southfield MI 48037
WWSB-TV 1477 10th St.,                           Sarasota, FL 34236
KCPQ-TV    1813 Westlake Ave.  N.         Seattle, WA 98109
KUVS-TV   1710 Arden Way                       Sacramento CA 95815 ***
KDKA-TV  One Gateway Center,               Pittsburgh, PA 15222
WZTV-TV   631 Mainstream Drive             Nashville TN 37228
WBNS-TV 770 Twin Rivers Dr.                Columbus OH 43215
WAVY-TV 300 Wavy St.                              Portsmouth VA 23705
WFMY-TV 1615 Phillips Avenue                Greensboro NC 27405
WTEN-TV   341 Northern Blvd.                   Albany, NY 12204
KMSB-TV 1855 N. 6th Ave.                    Tuscon, AZ 85705
WNWO-TV   300 S. Byrne Rd.                    Toledo OH 43615
WGME-TV 1335 Washington Ave.    Portland, ME 04103
WJHL-TV 338 E. Main St.                           Johnson City TN 37601
WGXA-TV 599 Martin Luther King        Macon GA 31201
WMGT-TV   PO Box 4328                            Macon GA 31208
KIVI-TV 1866 E. Chisolm Dr.                    Boise ID 83687
KECI/KTVM/KCFW 340 W. Main St.    Missoula MT 59802
KJCT-TV 8 Foresight Dr.                             Grand Junction, CO 81505
KLDO-TV 226 Bob Bullock Loop                Laredo, TX 78040
KGNS-TV   120 W. Delmar Blvd.                Laredo TX 78045
*** (Spanish language)