Greetings:
For the second consecutive week, we have NO new openings to report, which is good news if you have a job…and not such good news if you're looking.  ONE man who WAS looking for a job found it this week, and we have that news below.
If you are looking for a job, check out our FOUR help wanted ads, including two blind box ND ads and ads for news managers in Florida and North Carolina.
That one new ND leaves our count of open ND positions to 25.
In Names in the News, stores about new jobs for two news managers, and details about a wedding for a longtime Houston newsman. That's all below, after this week's change.
New News Director Openings:
None that I know of. Please let me know if you know of any changes…just email me at: rick@rickgevers.com
Newly Named News Director:
WTVQ-TV, Lexington, KY…STEVE FRANCE will be the next news director for this Morris Multimedia owned ABC affiliate. Steve most recently was the ND for WUPW-TV, the Fox station in Toledo, but lost his job when the station was sold and production of its newscasts moved to Raycom's WTOL-TV.  Steve began his TV career at WTOL (full disclosure: I hired him) as a part-time tape editor more than 25 years ago. He moved to WUPW in 2000 as Chief Photographer-Assignment Manager and was promoted to ND in 2005. At WTVQ, he replaces DOUG HOGAN who left the station in March for a PR job after four years as ND.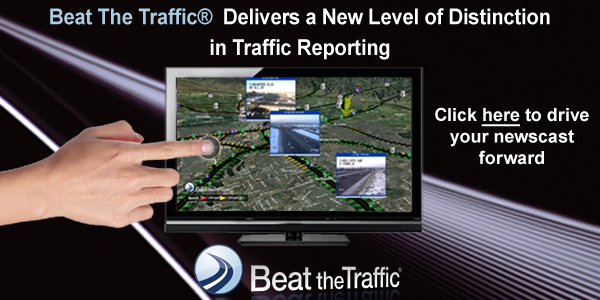 Help Wanted Ads:
First Blind Box News Director Ad, Top 5 market:
TV news station is seeking an experienced News Director for a station in a top 5 DMA.
Position requires prior tv news experience, specifically news director or assistant news director experience in a top 20 DMA.
Qualified applicants should forward resume and cover letter with salary requirement to: resume.tvnews@gmail.com
**** ***** ****
Second Blind Box News Director Ad, Market 100-125:
Market 100-125 in the beautiful and sunny SE has an opening for a motivated, versatile, knowledgeable, experienced, and goal-oriented News Director to manage news operations across 2 networks.
The successful candidate will be capable of handling multiple tasks. The News Director position is primarily responsible for the day-to-day operations of the television newsrooms and websites, budgeting, hiring of the newsroom personnel, maintenance of journalistic and legal standards, superior news gathering and news production. In addition, the News Director must be adept at team-building and is responsible for motivating, teaching and mentoring diverse newsrooms across our properties. The News Director must have excellent communication and interpersonal skills. Organization and time management skills are a must. Position reports directly to the VP/General Manager.
News Director experience is highly preferred, however Assistant News Director will be considered.
If you wish to work for a company that rewards excellence and you are a motivated, goal-oriented self-starter, please e-mail your resume and a link to your finished news product to: broadcastcandidates@gmail.com
EOE.
**** ***** ****

Executive Producer, WKMG-TV, Orlando, FL
WKMG in Orlando is searching for its next great leader!
We are currently seeking an innovative Executive Producer to oversee the planning and execution of Local 6 Newscasts. Applicants must be able to drive content on television, on the web, and on social media outlets. 6 Years of news producing experience is required.
Prior management experience is preferable.
Please send resumes to News Director Steve Hyvonen at shyvonen@wkmg.com
**** ***** ****

Assistant News Director, WCTI-TV, New Bern, NC:
Newschannel 12 & FOX Eastern Carolina is looking for an Assistant News Director to help lead a dynamic newsroom.
Here is a great opportunity to earn those senior manager stripes. You will work closely with the news director in all aspects of running this ABC and FOX High Definition News Department.
Duties include: Supervising newscast producers, reporters and photographers. You'll be instrumental in building and executing a successful strategic plan. The qualified candidate will be a fantastic coach of energetic producers, reporters and photographers. Three years producing experience required along with a college degree.
Send resume and newscast DVD to:
Shane Moreland
News Director
WCTI-TV
225 Glenburnie Dr.
New Bern NC 28560
**** ***** ****
Other News Management Openings:
ASSISTANT NEWS DIRECTOR:
KRIV-TV, Houston, TX (relisted 4/20/12)
WITI-TV, Milwaukee, WI (relisted 4/27/12)
WMC-TV, Memphis, TN (relisted 3/3/12)
WREG-TV, Memphis, TN (relisted 4/20/12)
WEYI-TV, Flint, MI (listed 4/20/12)
WCTI-TV, New Bern, NC (listed 4/27/12, see ad above!)
KVLY/KXJB-TV, Fargo, ND (new listing this week)
EXECUTIVE NEWS PRODUCER:
KDFW-TV, Dallas/Ft. Worth, TX (Morning EP, relisted 4/20/12)
KPRC-TV, Houston, TX (listing revised this week)
WKMG-TV, Orlando, FL (listed 4/27/12, see ad above!)
KOIN-TV, Portland OR (PM EP, listed 4/7/12)
WTAE-TV, Pittsburgh, PA (Dayside EP, relisted 4/20/12)
WCNC-TV, Charlotte, NC (listed 3/24/12)
WRTV, Indianapolis, IN (AM EP, listed 3/31/12)
WITI-TV, Milwaukee, WI (listed 4/27/12)
WTMJ-TV, Milwaukee, WI (listed 4/20/12)
WPTV, West Palm Beach, FL (PM EP, 3/17/12)
WJXT-TV, Jacksonville, FL (PM EP, listing revised 3/10/12)
WINK-TV, Fort Myers, FL (Dayside EP, relisted 3/10/12)
WHIO-TV, Dayton, OH (2 openings, AM & PM, listing updated 4/20/12)
WCYB-TV, Bristol, VA (relisted 4/20/12)
KHBS/KHOG-TV, Ft. Smith, AR (Digital Media Mgr., relisted 4/20/12)
MANAGING EDITOR:
KXTV, Sacramento, CA (relisted 4/27/12)
ASSIGNMENT MANAGER:
WTMJ-TV, Milwaukee, WI (listed 4/20/12)
Names in the News:
ERNIE PAULSON returns to Little Rock and KARK-TV as the station's Assistant News Director. Ernie worked for this NBC affiliate before taking an anchor job in Oklahoma City in 2006. He later moved to KNWA-TV in Fayetteville, AR, where he is currently the Assistant News Director. Both KARK and KNWA are owned by Nexstar.
JOHN RINKENBAUGH has joined WFTX-TV in Ft. Myers, working on the assignment desk. John's a former news director in Topeka (two different stations), Paducah, KY, and Fargo. He's also worked in Kansas City, Phoenix, Sacramento, Omaha, Little Rock, and for another Ft. Myers station. Old friends and co-workes can reconnect with him via email: johnrink@embarqmail.com
And congratulations to RICK McFARLAND, Senior Executive Producer for KPRC-TV in Houston, on his recent wedding. Rick married the former RUTH TOLBERT, a surgical nurse, during a small private ceremony. He's been at this Post-Newsweek-owned NBC affiliate for more than 30 years, first as a sports photographer. He's also been the Assistant ND and spent almost two years as ND there. He's also worked in Syracuse and for another Houston station, and in Columbia, MO, where we were classmates at Missouri. You can wish him well via email: rickm@kprc.com
**** ***** ****
Our Full List of News Director Openings:
Here is my list of stations with open ND jobs, as of Friday, May 4, 2012.
If you know of any additions/deletions/updates, please email me at: rick@rickgevers.com
KNBC-TV 3000 W. Alameda Ave. Burbank CA 91523
WKYC-TV 1333 Lakeside Ave. Cleveland OH 44114
XETV 8253 Ronson Rd. San Diego CA 92111
WPTV 1100 Banyan Blvd. W. Palm Beach FL 33401
KSNV-TV 1500 Foremaster Lane Las Vegas NV 89101
KOKH-TV 1228 E. Wilshires Oklahoma City OK 72111
WBIR-TV 1513 Hutchison Ave. Knoxville TN 37917
KSNW-TV 833 N. Main Wichita, KS 67203
KRBK-TV (apply to corporate) Springfield, MO
KMTV 10714 Mockingbird Dr. Omaha NE 68127
WACH-TV 1400 Pickens St. Columbia SC 29201
KGAN-TV 600-2 Old Marion Rd NE Cedar Rapids IA 52402
KWQC-TV, 805 Brady Street Davenport, IA 52803
WTAJ-TV 5000 Sixth Ave. Altoona PA 16602
WBTW-TV 101 McDonald Court Myrtle Beach SC 29588
KHGI-TV 13 S. Highway 44 Kearney NE 66848
WTXL-TV 1620 Commerce Blvd. Midway, FL 32343
KNOE-TV 1400 Oliver Rd. Monroe, LA 71211
KAAL-TV 1701 10th Place, NE Austin MN 55912
WVNS-TV 141 Old Cline Rd. Ghent WV 25843
KKCO-TV 2325 Interstate Ave. Grand Junction CO 81505
KGNS-TV 120 W. Delmar Blvd. Laredo TX 78045
KGWN-TV 2923 E. Lincolnway Cheyenne WY 82001
KSAX-TV PO Box 189 Alexandria MN 56308
WYIN-TV 8625 Indiana Place Merrilville IN 46410