May 12, 2010 UPDATE:
Congratulations to JOHN CARDENAS, news director of WBNS-TV in Columbus, OH, who's been promoted to General Manager of sister-Dispatch Broadcasting-owned WTHR-TV, the NBC affiliate here in Indianapolis.  John's been the ND at WBNS for eleven years, and previously had been an ND for KPHO-TV in Phoenix.  He's also worked in Portland, OR, San Diego and Norfolk.
At WTHR, he replaces JIM TELLUS, who died suddenly in March.  Jim, of course, was also a former ND.
More on this…and all the week's changes…in our next update later this week.
**** ***** ****
Greetings:
After a few slow weeks, we have a fair amount of activity to report this week.  That activity includes the unusual moves of two news managers leaving newspapers for TV news management jobs.
There are  TWO new news directors to introduce to you, while we have  THREE new openings, including one in a top ten market.  That brings our total of open news director jobs to 19.
Hey!
Are you tired of what seems to be a never ending winter?
I am.
Want to be a news director in sunny Florida?
I don't.
But if you do, be sure to check out our paid ad for an ND job on Florida's Suncoast.  That's below, along with another ad for an Assistant ND job in the Emerald City (Seattle, WA, if you weren't sure).
Also this week, an obituary for a long-time anchor and reporter who once served as an ND in Indiana.  And we have news of a new Assistant ND in Kansas City.
All that…and more…following this week's changes:
NEW NEWS DIRECTORS NAMED:
WOWK-TV, Charleston/Huntington, WV…APRIL KAULL assumes additional duties as News Director for this West Virginia Media Holdings owned CBS affiliate.  She's also VP of News Operations for the company, and is the EP and anchor for the company's statewide newscast.  She replaces LEEZA GLAZIER who left the station in March to become morning EP for WTEV/WAWS-TV in Jacksonville, FL.
KGMB/KHNL-TV, Honolulu, HI…MARK PLATTE's first job in television will be as ND of this Raycom-owned duopoly.  But he's no stranger to news or Honolulu.  Mark is currently the Senior VP and Editor of The Honolulu Advertiser. He's also worked for the Atlanta Journal-Constitution, the Miami Herald, The Orange County Register, and The Los Angeles Times. He's been with the Honolulu paper for ten years.  Mark replaces CHRIS ARCHER who's joining the SmithGeiger consulting firm based in Los Angeles, where his wife has just taken a job in news promotion for KABC-TV.
NEW NEWS DIRECTOR OPENINGS:
New England Cable News, Boston, MA…TOM MELVILLE has resigned as ND of this Comcast owned cable news operation.  He's been at NECN for 17 years and has been the ND for more than a year.
WWSB-TV, Sarasota, FL…this ABC affiliate (assigned to the Tampa market) is looking for a News Director to replace JASON WILDENSTEIN, who's taking on new responsibilities as Interactive Operations Director for the Broadcast Division of station owner Calkins Media.  Jason's been ND here for about a year.  More details on this opportunity in the paid ad below.
KLDO-TV, Laredo, TX…FREDDIE SERRANO has left this Entravision-owned Univision affiliate.  He's been ND there for about two years.
**** ***** ****
HELP WANTED ADS:

NEWS DIRECTOR, WWSB-TV, Sarasota, FL:
ABC 7 WWSB-TV Sarasota, FL is searching for an experienced and motivated News Director to lead our news department in service to the residents of Florida's Suncoast.
The ideal candidate will be able to clearly communicate and execute a news brand plan that emphasizes the importance of journalism, quality content, and compelling storytelling with high production values.  Must possess knowledge of news technical operations and have a vision for the digital future.  A leader with strong coaching and staff development skills, candidates should have the ability to implement systems and maintain a positive newsroom culture where employees are encouraged to excel.
Broadcast Journalism degree and at least 5 years of a proven track record in television news management experience required.  The position reports to the Vice President and General Manager.
E-mail resume, cover letter and salary requirement to jwhitson@wwsb.tv or send them to:
Jeff Whitson
WWSB-TV
1477 10th Street
Sarasota FL 34236
Include a link to video examples of your work, or include a DVD.
ABC 7 is an equal opportunity employer.
**** ***** ****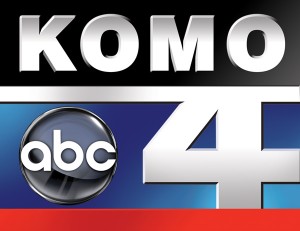 ASSISTANT NEWS DIRECTOR, KOMO-TV, Seattle, WA
GENERAL RESPONSIBILITIES:
Must help manage a staff of highly qualified broadcast and web Journalists in a very successful newsroom.
Candidate must have extensive experience in broadcast newsrooms including at least five years as a newsroom manager. Must have very strong editorial judgment and copy editing skills. Candidate will be directly responsible for ensuring that daily content is effectively produced and promoted across all platforms. This includes KOMO-TV, KOMOnewsradio, KOMOnews.com, KOMOnews neighborhood sites, Facebook and Twitter.  We are looking for a creative thinker who has fully embraced multi-platform journalism and can help brainstorm innovative ways to interface all mediums.  Daily job duties will include overseeing the assignment desk to make sure we are working efficiently and aggressively with daily and breaking news. We are looking for an idea person who can contribute to the editorial meetings. Must be a team player with strong people skills.
SPECIFIC DUTIES:
Coordinate content across all platforms
Enhance KOMO News coverage and brand on social media platforms
Supervise  Assignment Desk
Brainstorm Sweeps stories and maintain sweeps calendar
Help with script approval
Help plan and coordinate large projects like elections
QUALIFICATIONS:
B.A. in Broadcast Journalism or related field preferred.
MINIMUM 5 years experience as broadcast manager.
Well-rounded knowledge of social media platforms.
Excellent news writing, editing and production skills.
Must be inquisitive, innovative, energetic, flexible and open to new ideas and new ways of doing things.
ESSENTIAL FUNCTIONS:
Working knowledge of computers.
Strong writing skills.
Ability to multi-task and supervise newsroom personnel
TO APPLY:
(Please reference job #1093 and send resume with cover letter, video link or DVD.  DVD will not be returned)
KOMO-TV
Attn: Human Resources
140 Fourth Ave N.
Seattle WA 98109
Email: jobs@fsci.com, Fax: 206.404.4155.
NO CALLS PLEASE
**KOMO Television is an Equal Opportunity Employer
**** ***** ****
OTHER NEWS MGMT. OPENINGS:
ASSISTANT NEWS DIRECTOR:
KOMO-TV, Seattle, WA (listed 4/30/10, see ad above!)
WLWT-TV, Cincinnati, OH (relisted 3/12/10)
WHAS-TV, Louisville, KY (listed 3/27/10)
WDSU-TV, New Orelans, LA (listed 4/23/10)
EXECUTIVE NEWS PRODUCER:
The Weather Channel, Atlanta, GA (listed 4/9/10)
News 12 New Jersey (AM EP, listed 3/12/10)
KCBS/KCAL, Los Angeles, CA (PM EP, listed 3/27/10)
KTVT-TV, Ft. Worth/Dallas, TX (Special Projects EP, listing revised 4/18/10)
KXTV,    Sacramento, CA (PM EP, relisted this week)
KPTV, Portland, OR (two openings, one is EP/Special Proj., listing revised 1/29/10)
WTMJ-TV, Milwaukee, WI (AM EP, listed 4/23/10)
WSPA-TV, Spartanburg, SC (listed 3/27/10)
WOAI-TV, San Antonio, TX (relisted this week)
KOB-TV, Albuquerque, NM (AM EP, listed 3/27/10)
WVLT-TV, Knoxville, TN (listed 3/5/10)
KGBT-TV, Harlingen, TX (listed 3/19/10)
WSAV-TV, Savannah, GA (listed 4/30/10)
WCTI-TV, New Bern, NC (listed 3/5/10)
WBTW-TV, Myrtle Beach, SC (listed 4/2/10)
WLNS-TV, Lansing, MI (listed 4/23/10)
MANAGING EDITOR:
KCBS/KCAL, Los Angeles, CA (PM EP, listed 3/27/10)
MANAGER OF CONTENT PRESENTATION:
WCMH-TV, Columbus, OH (listed 3/05/10)
NEWS OPERATION MANAGER:
KCBS/KCAL, Los Angeles, CA (listed 3/27/10)
**** ***** ****
OBITUARY:
One time Evansville, IN, News Director…and longtime anchor/reporter…JON ESTHER died last Saturday, May 1, at the age of 72.  Jon anchored or reported in Chicago, Minneapolis, Milwaukee, Des Moines, Louisville and Cincinnati, where he replaced the legendary AL SCHOTTELKOTTE on the 11:00 PM news.  More on his career and his family in this obituary.
**** ***** ****
NAMES in the NEWS:
KSHB-TV, the Scripps-owned NBC affiliate in Kansas City, has named BRETT AKAGI as its new Assistant News Director.  It's a return to Kansas City for Brett, who'd worked at WDAF-TV in Kansas City earlier in his career.  He's currently the Senior Video Producer for the Minneapolis Star-Tribune, a job he's held since leaving KARE-TV in Minneapolis two years ago, where he was Director of Photography.  Brett's also worked in Topeka and Great Bend, KS.
Two corrections from last week's Names in the News.  BILL DOBILAS is Supervising Producer of the Morning News for WAGA-TV in Atlanta.  And BRIAN NEAL works at KPIX-TV in San Francisco, not KRON-TV. Apologies.
**** ***** ****
Here's our list of all the stations currently looking for an ND, as of Friday, May 7, 2010.
If you know of any changes, additions, corrections, or deletions, please let me know via email:  rick@rickgevers.com
News 12 Bronx/Brooklyn 930 Soundview Ave. Bronx NY 10473
KVEA-TV, 3000 W. Alameda Ave.             Los Angeles, CA 91523 ***
New England Cable News 160 Wells Ave. Newton MA 02459
KIAH-TV, 7700 Westpark Dr.             Houston, TX 77063
WXYZ-TV   20777 W. 10 Mile Road           Southfield MI 48037
WWSB-TV, 1477 10th St.,                        Sarasota, FL 34236 (see ad above!)
KUVS-TV   1710 Arden Way                         Sacramento CA 95815 ***
KDKA-TV,  One Gateway Center,               Pittsburgh, PA 15222
WZTV-TV   631 Mainstream Drive             Nashville TN 37228
WAVY-TV, 300 Wavy St.                              Portsmouth VA 23705
WFMY-TV 1615 Phillips Avenue                Greensboro NC 27405
WTEN-TV   341 Northern Blvd.                   Albany, NY 12204
WNWO-TV   300 S. Byrne Rd.                    Toledo OH 43615
WJHL-TV 338 E. Main St.                           Johnson City TN 37601
WMGT-TV   PO Box 4328                           Macon GA 31208
KTVE/KARD-TV 200 Pavilion Rd.           West Monroe LA 71292
KJCT-TV 8 Foresight Dr. Grand Junction, CO 81505
KLDO-TV 226 Bob Bullock Loop Laredo TX 78040 ***
KGNS-TV   120 W. Delmar Blvd.                Laredo TX 78045
*** (Spanish language)