Greetings:
Happy Mother's Day to all.
ONE new News Director opening this week, while THREE open positions have been filled, bringing our list of open ND jobs to 30.
We have a new paid ad for one of those openings (a duopoly in a top 20 market) along with a repeat of last week's ad for an Assistant ND job in a top 30 market.
We have a handful of new listings in the list of Other News Management Openings, some news about two newsies working for in different roles at NBC, and details about the deaths of the mothers of two veteran o-and-o news directors.
You'll find all that below, after this week's changes:
New News Director Openings:
WIS-TV, Columbia, SC…BRAD NEUHOFF is leaving this Raycom owned NBC affiliate next month.  He's been ND there since September, 2008, and has previously worked in Minneapolis, Denver, Los Angeles, and Charleston, SC, where he was a sports anchor/reporter.
Newly Named News Directors:
KOB-TV, Albuquerque, NM….Albuquerque native LAURIE PASSMAN returns to this Hubbard-owned NBC affiliate as ND.  Laurie started her career as an intern here, worked on the assignment desk and as a producer before moving to KTVK-TV in Phoenix as a producer in 1999.  She moved to KNXV-TV in Phoenix as a morning show EP, then returned to KTVK where she is currently both EP of the morning news and Assistant ND.  At KOB, Laurie becomes the sixth ND in eight years as she replaces JULIE SZULCZEWSKI who left the station last month after one year to become ND for WSOC-TV in Charlotte.
KOKI-TV, Tulsa, OK…Oklahoma native MATT BROWN (he grew up 60 miles from Tulsa) becomes ND for this Newport-owned FOX affiliate at the end of the month.  Matt's currently the Assistant ND for KXAN-TV in Austin, worked for KAKE-TV in Wichita, and spent 12 years at KXII-TV in Sherman, TX…where he was ND for almost five years.  He replaces TODD SPESSARD at KOKI. Todd left in March to become PM Content Director for KWTV in Oklahoma City.  Todd was ND there for about 2 1/2 years.
KVEO-TV, Brownsville, TX…veteran ND JON McCALL is the new ND here and apparently has been for a few months.  He'd been filling since HENRY MEDRANO left the station last August after two years on the job.  Jon's a former ND in Decatur, IL, Bangor, ME, and Harrisburg, PA.  KVEO is an NBC affiliate and is owned by Communications Corporation of America.
**** ***** ****
Help Wanted Ads:

News Director, KDVR/KWGN-TV, Denver, CO:
BLOCKBUSTER DUOPOLY SEEKS M/F NEWS DIRECTOR FOR LONG TERM RELATIONSHIP
Denver, CO FOX/CW duopoly. 71 hours of live news and local per week. 140 professionals in the combined news staff. Ingest to playback HD. Building ratings and headed for the top.
Owned by a progressive private company and led by an experienced GM. Are you up for the challenge?
Send link or DVD of your current newscasts, a complete resume and qualified references to:
Mercedes Romero
FOX 31 KDVR and KWGN 2
100 E. Speer Blvd.
Denver, CO 80203
or via email to: mercedes.romero@kdvr.com
EOE M/F/V/D
**** ***** ****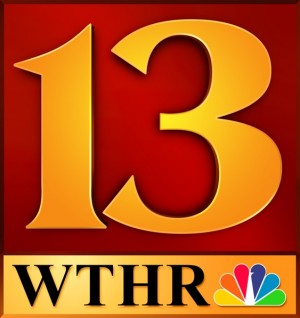 ASS'T. NEWS DIR., WTHR-TV, Indianapolis, IN ( JOB #300-CW)
One of the country's preeminent stations is seeking an Assistant News Director. Are you looking for a news organization committed to journalistic excellence? How about a company committed to giving you the resources to be number one?
Indiana's News Leader, WTHR-TV in Indianapolis, seeks an Assistant News Director to help lead its dynamic and award-winning news team. The Assistant News Director oversees a large news staff and manages the day-to-day coverage on all platforms, and directly supervises reporters' enterprising efforts. Indianapolis is one of America's most affordable and livable cities. Ideal candidates must have a proven track record and a minimum of 5 years experience as a news manager. News Director experience is preferred.
Leading candidate must also demonstrate exceptional news judgment and newsgathering skills. Superior writing and storytelling skills are also required.
Qualified candidates may apply online here.
DISPATCH BROADCAST GROUP IS AN EQUAL OPPORTUNITY EMPLOYER.
WE ARE A SMOKE-FREE AND DRUG-FREE WORKPLACE.
**** ***** ****
Other News Management Openings:
Assistant News Director:
WFLD-TV, Chicago, IL (listed 4/22/11)
KHOU-TV, Houston, TX (listed 4/15/11)
KSDK-TV, St. Louis, MO (relisted this week)
WTHR-TV, Indianapolis, IN (listed 5/1/11, see ad above)
WRTV, Indianapolis, IN (listed 4/22/11)
WVIT-TV, Hartford/New Haven, CT (relisted 4/15/11)
WISN-TV, Milwaukee, WI (relisted 4/15/11)
WHTM-TV, Harrisburg, PA (listed 3/31/11)
KXAN-TV, Austin, TX (new listing this week)
KVOA-TV, Tucson, AZ (listed 3/31/11)
KTIV-TV, Sioux City, IA (relisted 2/25/11)
Executive News Producer:
KYW-TV, Philadelphia, PA (listed 3/12/11)
KPHO-TV, Phoenix, AZ (relisted 3/31/11)
KTVK-TV, Phoenix, AZ (AM EP, new listing this week)
Northwest Cable News, Seattle, WA (AM EP, listed 5/1/11)
KXTV, Sacramento, CA (listed 2/25/11)
WTAE-TV, Pittsburgh, PA (Dayside EP, listed 3/25/11)
WRAL-TV, Raleigh, NC (listed 4/9/11)
WXIN-TV, Indianapolis, IN  (relisted 4/15/11)
WVIT-TV, Hartford/New Haven, CT (relisted 4/15/11)
WCPO-TV, Cincinnati, OH (2 openings, AM & afternoon, listing revised 4/15/11)
WTMJ-TV, Milwaukee, WI (Special Projects EP, relisted 4/15/11)
WBRC-TV, Birmingham, AL (relisted 4/15/11)
WXII-TV, Winston-Salem, NC (AM EP, relisted 4/15/11)
KVOA-TV, Tucson, AZ (AM EP, listed 3/31/11)
KRNV-TV, Reno, NV (relisted 4/15/11)
Special Projects Producer:
WSVN-TV, Miami, FL (relisted 4/15/11)
Managing Editor:
WFTS-TV, Tampa, FL (listed 4/15/11)
**** ***** ****
Names in the News:
Assistant News Director CHRIS PENA is leaving WMAQ-TV in Chicago for an as yet undisclosed job at NBC News, according to ROBERT FEDER's blog.  Chris has been at WMAQ for more than two years, worked as an EP for NBC's WTVJ-TV in Miami, and was ND for the Telemundo station in Houston.
CHRIS LICHT, EP of MSNBC's Morning Joe program, has written a book about his experience with a brain hemorrhage.  What I Learned When I Almost Died will be released later this month and includes details about how Vice President JOE BIDEN got involved in his care.  Chris worked for two NBC o-and-o's (KNTV and KNBC) before moving to MSNBC.
Our sympathy to two o-and-o news directors who've lost their mothers in the past few weeks.
HENRIETTA "BUNNY" GRAVES died April 30th, in her hometown of Belleville, IL.  Mrs. Graves was the mother of longtime WLS-TV (Chicago) News Director JENNIFER GRAVES.  She was 76 years old and died of cancer.  You can send Jennifer condolences by email to: jennifer.l.graves@abc.com.
LINDA CAROL WIELAND, mother of KCNC-TV (Denver) News Director TIM WIELAND, died suddenly April 22nd at the age of 66.  She had just visited Tim and his family (including a new grandson) a few weeks ago.  A note of sympathy would reach Tim at: twieland@cbs.com
**** ***** ****
The Full List:
To the best of my knowledge, here is the list of stations with open news director jobs, as of Sunday, May 8, 2011.
If you know of any additions/deletions/changes/updates, please email me at: rick@rickgevers.com
KMEX-TV 5999 Center Dr.                                  Los Angeles CA 90045  **
KTTV/KCOP-TV 1999 S. Bundy Dr.                Los Angeles CA 90025
KARE-TV 8811 Olson Memorial Hwy.          Minneapolis MN 55427
KDVR/KWGN-TV 100 Speer Blvd.         Denver CO 80203 (see ad above!)
KOIN-TV   222 SW Columbia St.                      Portland OR 97201
WTNH/WCTX-TV 8 Elm St.                              New Haven CT 06510
KLUZ-TV 2725 F. Broadbent Pwky NE           Albuquerque NM 87107 **
WKEF/WRGT-TV 45 Broadcast Plaza            Dayton OH 45408
KMSB-TV     1855 N. 6th Ave.                             Tucson AZ 85705
WDBJ-TV 2807 Hershberger Road                Roanoke VA 24017
WJRT-TV 2302 Lapeer Road                           Flint MI 48503
WMTW-TV 99 Danville Corner Road           Portland ME 04210
WIS-TV 1111 Bull St.                                      Columbia SC 29201
WCYB-TV 101 Lee St.                                         Bristol VA 24201
KOLN/KGIN-TV 40th & W Streets                Lincoln NE 68503
KVAL-TV   4575 Blanton Road                          Eugene OR 97405
KSBY-TV 1772 Calle Joaquin                            San Luis Obispo CA 93405
WREX-TV 10322 W. Auburn Rd.                     Rockford IL 61105
KTVE/KARD-TV 200 Pavilion Rd.                  West Monroe LA 71292
KTKA-TV   2121 SW Chelsea Dr.                       Topeka KS 66614
WFXL-TV 1211 N. Slappey Blvd.                       Albany GA 31707
KIMT-TV 112 N. Pennsylvania Ave.                 Mason City IA 50401
WJHG-TV 8195 Front Beach Rd.                      Panama City Beach FL 32407
KUPB-TV 10313 W. Country Rd. #117             Midland TX 79706  **
WCJB-TV 6220 NW 43rd St.                              Gainesville FL 32653
WUTR/WPNY/WFXV-TV 5956 Smith Hill Rd.  Utica NY 13502
KSWT-TV 1301 Third Ave.                                  Yuma AZ 85364
KGNS-TV   120 W. Delmar Blvd.                       Laredo TX 78045
KFBB-TV   3012 Highwoods Blvd.                    Great Falls MT 59403
KSAN/KLST-TV 2800 Armstrong                     San Angelo TX 76903
** Spanish language station