Friday, November 7, 2014 UPDATE:
Atlanta's WXIA-TV has a new news director who knows the market very well.
JENNIFER RIGBY will be the next ND for that Gannett NBC affiliate. She's lived in Atlanta for almost 13 years. As you may know, she spent more than four years as ND for WSB-TV, the ABC affiliate there.  She's been working at the Weather Channel (in a variety of roles) for more than four years. And Jennifer stayed in Atlanta while working for three years as a consultant for SmithGeiger.
She's a past ND in Pittsburgh and Dayton, and has also worked in Phoenix, Fresno, and Salt Lake City. Her linkedin page has a detailed description of her work history.
At WXIA, she replaces ELLEN CROOKE who's been promoted to VP/News for Gannett.
Lots of action this week. We'll recap all of it in our full newsletter over the weekend.
Thursday, November 6, 2014 UPDATE:
ED KOSOWSKI, who left KDVR/KWGN-TV in Denver in early September to pursue new 'personal and professional goals', landed today as News Director for KCTV, Meredith's CBS affiliate in Kansas City.
Ed spent three years in Denver. He's a former ND in San Francisco and Boston, has worked in Miami and Washington, as well as for CNBC. His Linkedin page has the full story.
At KCTV, he replaces LARRY PERRET, who was promoted by Meredith to be ND of the company's CBS affiliate in Atlanta, WGCL-TV, in September. Larry was ND at KCTV for about a year.
We'll have more on this move and all the week's activity in our full report.
regards,
Rick Gevers
**** ***** ****
Greetings:
Good luck to you if you're involved in Election Day coverage this Tuesday!
This week's news of news director movement involves TWO new ND openings and ONE new ND in a top ten market. That brings our count of open ND jobs to 28.
One of those 28 jobs was reportedly filled this week, at least according to a few websites. The Station Manager says that's not the case…details below.
TWO of those jobs are among the FOUR paid ads we have for you below.
In Names in the News, a legendary Las Vegas newsman is retiring…again. We'll tell you about TWO new news managers in Philadelphia, and a variety of other items…including an unusual case where a news manager will continue to work at one station…even as he has announced he's crossing the street later this month.
And we have a taker on our free Situations Wanted feature.
All that and more below!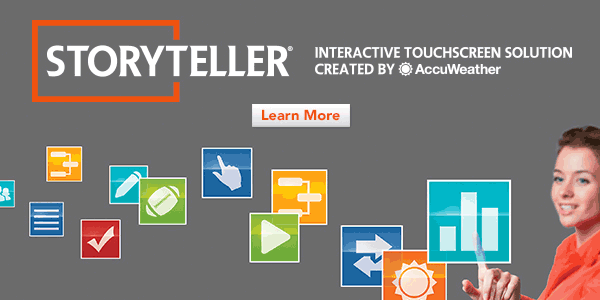 New News Director Opening:
WLBT-TV, Jackson, MS…WILSON STRIBLING is returning to his old job as morning anchor and is stepping down as News Director for this Raycom-owned NBC affiliate. Wilson spent about 18 months as ND after eleven years as the morning anchor. Wilson is a Jackson native. He first joined WLBT as a reporter (in 1998) and eventually moved up to Assistant News Director. He has also worked in Denison, TX, and Youngstown, OH. The Jackson Clarion-Ledger has the story behind the move here.
WVVA-TV, Bluefield, WV…this Quincy owned NBC affiliate is looking for a new news director. You can learn more about the opportunity by checking out the paid ad below. ELIZABETH SHAFFER was the most recent ND here.
Finally, you may have seen online reports that KGTV in San Diego has filled its open ND position. Station Manager JOEL DAVIS tells me those reports are wrong, and asked me to encourage you to apply for the position if you're interested and qualified. (There's an ad for the job in the previous two editions of this newsletter.)
Newly Named News Director:
WUSA-TV, Washington, DC…as we reported earlier this week, BILL LORD started Monday as Station Manager/Executive News Director for this Gannett owned CBS affiliate. Bill left cross-town rival WJLA-TV in September, where he'd been General Manager for more than three of his 12 years at that ABC affiliate. He earlier had been ND there, a job he'd held in Los Angeles, Seattle (twice), and Nashville. Bill's a former NBC correspondent, having worked in the Middle East. The Washington Post has more in this article. He replaces FRED D'AMBROSI who left the station the Friday before Bill started. Fred spent five years as ND there.
Correction: In reporting KYLE BRINKMAN's move to KLFY-TV in Lafayette, LA, I referred to his former station, WEAR-TV in Pensacola, as being 'newly acquired by Sinclair." That's not true. Sinclair has owned the station for about 20 years. Apologies.
Paid Help Wanted Ads:

News Director, WVVA-TV, Bluefield, WV:
WVVA TV, West Virginia Broadcasters Associations' 2014 Station of the Year and dominant NBC affiliate in Bluefield, WV, is seeking an energized, caring, competitive, take charge newsroom leader.
Situated in southern WV in Nature's Air Conditioned City enjoy year round outdoor activities including golfing, hiking, white water rafting, ATV trails and skiing within minutes of your door. Great communities in which to live and work.
As WVVA's News Director you are coaching, guiding and mentoring on a continuous basis. Are you someone that has heart, wants to make a difference and grow beyond traditional broadcast news? An excellent opportunity to join our award winning team, if you have a passion for excellence, and a burning desire to lead the number one television news team in the Bluefield/Beckley WV market we want to hear from you.
A minimum of 6 years television news management experience and a college degree in broadcast journalism preferred. Successful candidate must be able to demonstrate strong working knowledge of community issues and needs, as well as sound journalistic principles. Must have the ability to make fast, accurate journalistic and logistical judgments.
WVVA is part of Quincy Newspapers Inc. a family owned media company operating 12 television stations and 2 radio stations in a variety of market sizes. This means internal opportunities and professional growth.
Please send your resume, reel and references vi email to hr@wvva.com or by mail to:
WVVA TV
Human Resources
3052 Big Laurel Highway
Bluefield WV 24701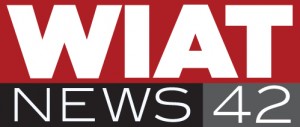 Executive Producer, WIAT-TV, Birmingham, AL:
WIAT (CBS) in Birmingham, AL (market #43) is searching for an experienced Executive Producer. It's a brand new look at WIAT 42 News in Birmingham!
This is an excellent opportunity to join a team that is expanding and growing. We are devoted to bring in the best staff to grow our newly outfitted station!
Candidate must define a strategic direction for content coverage, manage newsroom, contribute to the editorial process and make solid decisions in breaking news situations. The Executive Producer should execute strategies that grow audiences across all media devices.
To apply, go to: http://wiat.com/wiat-42-careers/ or email rob.martin@wiat.com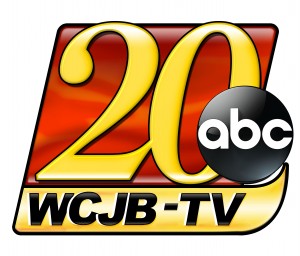 News Director, WCJB-TV, Gainesville, FL:
WCJB-TV in beautiful Gainesville, Florida is looking for a News Director to lead our highly successful news operation. While we may be a small market, our goal has always been to look and act bigger than we are.
Why Gainesville? Gainesville is a large, well-educated university town that also happens to be situated in a perfect location. We are nationally known for our collegiate sports as well as our medical research. You can be in Orlando, the family capital of the country or in the country's oldest city, St. Augustine, within 2 hours. You can also be swimming in the Gulf or Atlantic within 90 minutes.
Still interested? We are looking for an enthusiastic leader with excellent news judgment and people skills to lead our young journalists. The perfect candidate will also know the importance of utilizing Social Media to better serve our customers. We prefer candidates with prior news management experience. If this sounds like you, then please email your resume, cover letter, and references to TV20jobs@divcom.com

Digital Executive Producer, WTNH-TV, Hartford/New Haven, CT:
WTNH – the ABC affiliate in the Hartford/New Haven, CT market – has an immediate opening for a Digital Executive Producer. The role of the DEP is to own the editorial presentation of WTNH News 8's Digital properties and is responsible for managing digital content producers, broadcast producers, reporters and photographers.
Responsibilities:
Ensure our content reflects our "Voice of the People" brand
Work in tandem with News Director and other news managers
Work in tandem with the Digital Media Manager to ensure the editorial is properly supported from a technical standpoint
Execute breaking news – including SMS, social media, email alerts
Develop and maintain new sections of the web site as news coverage dictates
Plan for the long-term growth of the sites, set priorities and plan coverage for major events
Manage social media – station staff posts and moderation of user comments
Do your job in a fantastic part of the country, miles from the Long Island Sound and located in easy driving/train riding distance from New York, Boston, Cape Cod, Philadelphia and the Jersey Shore.
For more details and to apply please visit http://wtnh.com/category/jobs/ and search using the keyword 'Digital Executive Producer'.
Other News Management Openings:
ASSISTANT NEWS DIRECTOR:
WSMV-TV, Nashville, TN (listed 9/14/14)
KSLA-TV, Shreveport, LA (listed 9/29/14)
EXECUTIVE NEWS PRODUCER:
WCAU-TV, Philadelphia, PA (relisted this week)
WTVJ-TV, Miami, FL (AM EP, listed 9/21/14)
WFTV, Orlando, FL (PM EP, listed 9/29/14)
WTSP-TV, Tampa/St. Petersburg, FL (Dayside EP, new listing this week)
KOVR-TV, Sacramento, CA (PM EP, listed 8/23/14)
KXTV, Sacramento, CA (PM EP, relisted this week)
KTXL-TV, Sacramento, CA (PM EP, listed 10/19/14)
WTNH-TV, Hartford/New Haven, CT (Digital EP, listed 10/26/14, see ad above!)
WTMJ-TV, Milwaukee, WI, (AM EP, PM EP & Spec. Projects, relisted 10/11/14)
WSPA-TV, Greenville/Spartanburg, SC (AM EP, listed 10/11/14)
WIAT-TV, Birmingham, AL (new listing this week, see ad above!)
WGHP-TV, Greensboro/High Point, NC (Dayside EP, relisted 10/26/14)
WJAR-TV, Providence, RI (relisted 8/31/14)
WDTN-TV, Dayton, OH (Nightside EP, relisted 10/11/14)
KMTV, Omaha, NE (listed 9/7/14)
WMTW-TV, Portland, ME (AM EP, listed 10/19/14)
WLBT-TV, Jackson, MS (Nightside EP, listed 10/11/14)
WCYB-TV, Tri-Cities, TN (relisted 10/11/14)
WCTI-TV, Greenville/New Bern, NC (listed 8/31/14)
ASSIGNMENT MANAGER:
Central Florida News 13, Orlando, FL (listed 9/7/14)
MANAGING EDITOR:
WFXT-TV, Boston, MA (new listing this week)
KIRO-TV, Seattle, WA (relisted 10/11/14)
WCPO-TV, Cincinnati, OH (relisted 10/26/14)
NEWS OPERATIONS MANAGER:
WCAU-TV, Philadelphia, PA: (relisted this week)
Situations Wanted:
We offer a free situations wanted ad to news managers who are out of work and looking for a new opportunity. If you'd like to state your case to a well targeted audience, email me an item (max. 150 words). You may include a link to a website, an email address, and a photo. You must include your name. I'll run it for one week. I don't represent or endorse those listed, but merely trying to help.
This week, meet STEVE CRABTREE:
A recent interview with a wonderful broadcast group and ensuing offer that I sadly couldn't accept has my mouth watering to get back into a TV newsroom. 1.000 batting average. 30 year record of success .. 26 of that in newsroom and station management. History of maximum ROI in human and technological resources without the first internal or external legal issue. Stainless record waiting to get the job done. Complete resume, references etc. at my linkedin.com site:
Steve Crabtree
steve.crabtree01@gmail.com
606-875-7042 Cell
Names in the News…and other things:
Longtime news manager BOB STOLDAL has announced his retirement…again. Bob's stepping down as Executive Vice President of News Operations for KSNV-TV, the NBC affiliate in Las Vegas. He's worked there for five years, returning to the business one year after his first retirement, from KLAS-TV in Las Vegas. He also spent a few years as ND for KLAS's sister station in Nashville, WTVF-TV. He's a noted student of Vegas history. KSNV aired this story after his retirement announcement.
One time New York News Director HUGO BALTA has been named Senior Director of Multicultural Content for ESPN's Digital & Print Media. He's been a Coordinating Producer for ESPN's SportsCenter. Hugo's a past VP/News for Telemundo in New York, and also worked as Managing Editor for WCBS-TV. He's a past President of NAHJ.
There are two new news managers at NBC owned properties in Philadelphia. DAMARIS BONILLA is the new EP for WWSI-TV, the Telemundo station there. Damaris has been worked in Puerto Rico. The station launched 6:00 and 11:00 newscasts at the start of the year, and adds a 5:30 PM newscast next Monday. And NICOLE BLOCK has been named Assignment Manager for WCAU-TV. She's worked in Orlando, San Diego, Jacksonville, Dallas, and Memphis.
MATT SINN heads north to WISN-TV as Assistant News Director. He's been an EP for WTSP-TV in Tampa, where's he's worked for nine years.
HEIDI SCHMIDT has been promoted to Executive Producer at WDAF-TV, the FOX affiliate there. She's been the 5:00 producer there.
AARON MASON moves across town to become Assistant ND for WKBW-TV in Buffalo. He is currently the Executive Producer at WIVB-TV there. Oddly, he'll remain in that role for another three weeks. More here.
Our Full List of ND Openings:
If you know of any additions/deletions/updates, please email me at: rick@rickgevers.com
Here is my list of stations with open ND jobs, as of Saturday, November 1, 2014.
WPIX-TV 220 E. 42nd Street New York NY 10017
KWHY-TV 4975 W. Pico Blvd Los Angeles,CA 90019 *
WTTG-TV 5151 Wisconsin Avenue Washington DC 20016
WXIA-TV One Monroe Place Atlanta GA 30324
WFTS-TV 4045 N. Himes Ave. Tampa FL 33607
KOMO-TV 140 Fourth Ave. North Seattle WA 98109
KCEC-TV 777 Grant St. #110 Denver CO 80203 *
KMGH-TV 123 Speer Blvd. Denver CO 80203
WJW-TV 5800 S. Marginal Road Cleveland OH 44103
KSDK-TV 1000 Market St. St. Louis MO 63101
WJZY/WMYT-TV 3501 Performance Rd. Charlotte NC 28214
KGTV 4600 Air Way San Diego CA 92101
KCTV 4500 Shawnee Mission Pkwy. Fairway KS 66205
WTLV/WJXX-TV, 1070 E. Adams St. Jacksonville FL 32202
WIVB-TV 2077 Elmwood Ave. Buffalo NY 14207
WRGB-TV 1400 Ball Town Road Schenectady NY 12309
WEAR-TV 4990 Mobile Highway Pensacola FL 32506
WSYR-TV 5904 Bridge St. East Syracuse, NY 13057
KVEO-TV 394 N. Expressway Brownsville TX 78521
WLBT-TV 715 South Jefferson St. Jackson MS 39201
WBTW-TV 101 McDonald Court Myrtle Beach, SC 29588
KTIV-TV 3135 Floyd Blvd. Sioux City IA 51108
WICU/WSEE 3514 State St. Erie PA 16508
WVVA-TV 3052 Big Laurel Highway, Bluefield WV 24701 (see ad above!)
WXXV-TV PO Box 2500 Gulfport MS 39505
WCJB-TV 6220 NW 43rd Street Gainesville FL 32653 (see ad above!)
KLDO/KXOF-TV 226 Bob Bullock Loop Laredo TX 78040
WBUP/WBKP-TV 1705 Ash Street Ishpeming MI 49849
* Spanish language station