Greetings:
Happy Veterans Day. Thanks to all who served and sacrificed.
We have just ONE new ND to introduce you to in this week's report, and, to the best of my knowledge, there are NO new openings.
That brings our count of open ND jobs to 23.
We have a help wanted ad below for an EP opening in Dallas. And we welcome a new advertiser, LiveU, which is offering you a FREE two week trial of their portable uplink product. (I saw it at RTDNA and was pretty impressed.) Check out their ad below.
And there's just two items in Names in the News, including a promotion at an Indianapolis station.
All that's below, after this week's changes:
Newly Named News Director:
WNEP-TV, Wilkes-Barre/Scranton, PA…congratulations to longtime station employee CARL ABRAHAM who's been promoted to ND for this LocalTV-owned ABC affiliate. Carl first joined the station in 1983, and has worked in many roles, including assignment manager and assistant news director. Carl replaces ERIK SCHRADER who left the station in September to become ND at WTNH-TV in Hartford/New Haven. Eric spent three years as ND here.
New News Director Openings:
None, that I know of. It's a good opportunity for me to remind you to email me tips on openings or jobs that have been filled: rick@rickgevers.com
One other note. The consolidation of the operations of two Evansville stations is resulting in the loss of one ND job there. MARK GLOVER, who's been ND for WEHT-TV since 2006, will lose his job.
**** ***** ****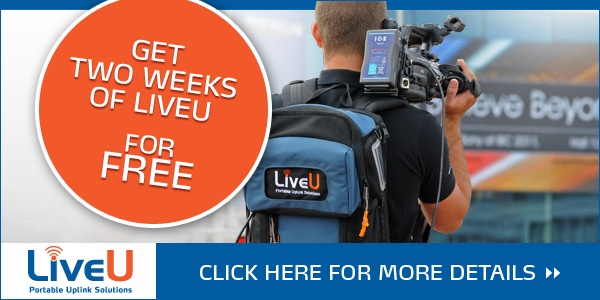 **** ***** ****
Help Wanted Ad: 
Executive News Producer, KXAS-TV, Dallas/Ft. Worth, TX:
NBC Owned Television Stations is the division of NBCUniversal that includes 10 local television stations and their digital channels and websites, as well as a group of out-of-home properties and a production company.
The Executive Producer is a leadership position overseeing the editorial, production and promotion components of the newscast and related cut-ins. This position is for an EP for our morning shows. The Executive Producer's role is to oversee production of news content on multi-platforms, provide guidance and direction to news employees and perform as a member of the news management team.
Basic Qualifications:
·         Minimum of five years experience as a television News Producer or Executive Producer
·         Bachelors degree
·         Must possess strong journalistic skills, have ability to write and edit broadcast copy and promotions
Eligibility Requirements:
·         Interested candidate must submit a resume/CV through www.nbcunicareers.com to be considered (note job # 3404BR)
**** ***** ****
Other News Management Openings:
ASSISTANT NEWS DIRECTOR:
WFLD-TV, Chicago, IL (relisted 9/10/11)
WOIO/WUAB-TV, Cleveland, OH (listed 10/14/11)
KSDK-TV, St. Louis, MO (relisted 9/17/11)
WISH-TV, Indianapolis, IN (listed 10/28/11)
WRTV, Indianapolis, IN (relisted 10/28/11)
WAVY-TV, Norfolk, VA (listed 10/7/11)
WREG-TV, Memphis, TN (relisted 9/10/10)
KTUL-TV, Tulsa, OK (listed 10/14/11)
KTVM-TV, Bozeman, MT (listed 9/17/11)
EXECUTIVE NEWS PRODUCER:
KXAS-TV, Dallas/Ft. Worth, TX (AM EP, new listing this week, see ad above.)
The Weather Channel, Atlanta, GA (listed 9/23/11)
KPRC-TV, Houston, TX (AM EP, listed 10/7/11)
KTVI/KPLR-TV, St. Louis, MO (listed 9/10/11)
KPTV, Portland, OR (AM EP, listed 9/10/11)
KOIN-TV, Portland, OR (listed 9/17/11)
WTAE-TV, Pittsburgh, PA (Dayside EP, relisted 8/26/11)
WRAL-TV, Raleigh, NC (relisted this week)
WSMV-TV, Nashville, TN (AM EP, listed 10/28/11)
WCPO-TV, Cincinnati, OH (PM EP, listing revised 8/12/11)
WPEC-TV, W. Palm Beach, FL (listed 10/7/11)
WPMT-TV, Harrisburg, PA (AM EP, listing revised 10/14/11)
WHBQ-TV, Memphis, TN (relisted 9/23/11)
WINK-TV, Fort Myers, FL (Dayside EP, listed 10/28/11)
WLNS-TV, Lansing, MI (listed 8/19/11)
**** ***** ****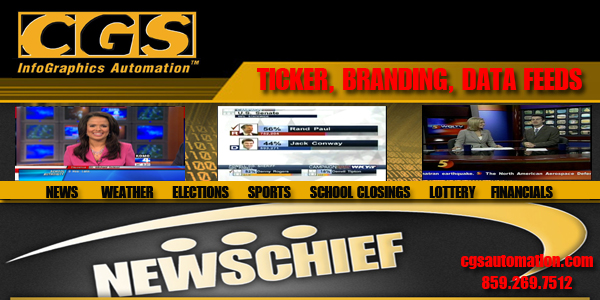 **** ***** ****
Names in the News:
WXIN-TV in Indianapolis has promoted MEGAN ALICEA to morning executive producer. She's been the interim AM EP for the past six weeks, and first joined the staff last year to launch the station's 9:00 AM newscast.
And our sympathy to former Boston ND EMILY ROONEY on the death of her father, longtime 60 Minutes commentator ANDY ROONEY. As you know, Andy died last week at the age of 92.  In addition to Emily, other survivors include son BRIAN, a longtime ABC correspondent, and two other children.
**** ***** ****
The Full List:
To the best of my knowledge, here is the list of stations with open news director jobs, as of Friday, November 11, 2011.
If you know of any additions/deletions/changes/updates, please email me at: rick@rickgevers.com
NY 1 News                                             75 Ninth Ave. New York NY 10011
WPVI-TV                                              4100 City Line Ave. Philadelphia PA 19131-1691
KDFW-TV                                             400 N. Griffin St. Dallas TX 75202
New England Cable News                160 Wells Ave. Newton MA 02459
WFDC-TV                                            101 Constitution Ave. NW Washington DC 20001  **
KGW-TV                                                1501 SW Jefferson St. Portland OR 97201
WACH-TV                                            1400 Pickens St. Columbia SC 29201
WSYR-TV                                             5904 Bridge St. Syracuse NY 13057
WICS/WICD-TV                                2680 E. Cook St. Springfield IL 62703
KOAA-TV                                             530 Communications Cir. Colorado Springs CO 80905
KDBC/KTSM-TV                              801 N. Oregon St. El Paso TX 79902
KHGI-TV                                              13 S. Highway 44 Kearney NE 66848
KVII-TV                                                One Broadcast Center Amarillo TX 79101
WJFW-TV                                           3217 County Road G Rhinelander WI 54501
KAUZ-TV                                             PO Box 25 Wichita Falls TX 76309
WFXL-TV                                             1211 N. Slappey Blvd. Albany GA 31707
KTUU-TV                                             701 E. Tudor Rd. #220 Anchorage AK 99503
KSWT-TV                                             1301 Third Ave. Yuma AZ 85364
KULR-TV                                             2045 Overland Ave. Billings MT 59102
KGNS-TV                                             120 W. Delmar Blvd. Laredo TX 78045
KKCO-TV                                             2325 Interstate Ave. Grand Junction CO 81505
WTAP-TV                                            One TV Plaza Parkersburg WV 26101
KGWN-TV                                           2923 E. Lincolnway Cheyenne WY 82001
** Spanish language station