Greetings:
An amazing SIX stations filled news director jobs this week, and, to the best of my knowledge, there are NO new openings, dropping our list of open ND jobs to just 16.
TWO of those stations are CBS o-and-o's.
FIVE of the new news directors are women.
ALL of the new hires were either promoted within a station or group or had earlier worked for the companies who just hired them.
Read into that what you will.
We have ONE ad for a major market EP openings, and some updates to our list of Other News Management Openings.
There are TWO items in Names in the News, one the retirement of a veteran Houston news manager, and there are new GMs in TWO markets.
Read on!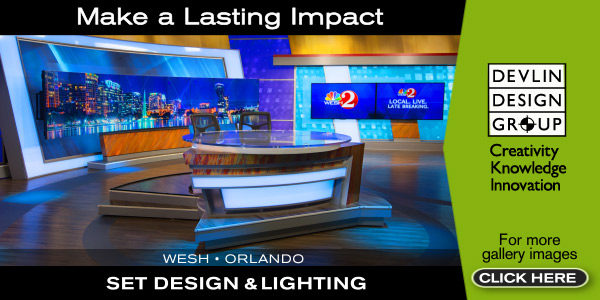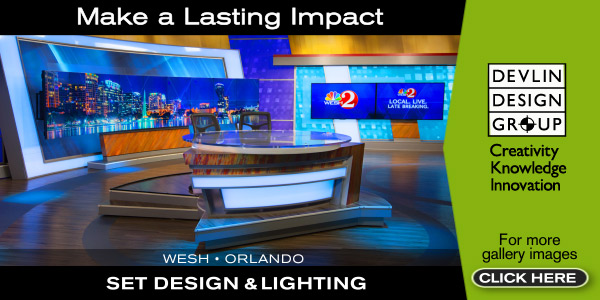 Newly Named News Directors: 
KYW-TV, Philadelphia, PA…this was one of two CBS owned station ND positions to be filled this week: we alerted you to both in UPDATES. JOHN WILSON is the winner here. GM BRIEN KENNEDY sent this note to the staff. John's been the interim ND since MARGARET CRONAN left in July. He first joined the station in 2003 as an EP and has been the assistant ND for the last seven years. He began his career as a reporter in Corpus Christi, and went on to work in Jackson, MS, Knoxville, Orlando, and Seattle.
WCCO-TV, Minneapolis, MN…and in this, the second of the two CBS owned ND jobs filled this week, KARI PATEY is the new ND. It's a return to Minneapolis and WCCO for Kari, who worked both there and at KSTP-TV before moving to New York where she is currently the Assistant ND for WNBC-TV. She joined WNBC in 2005 as a producer, moved to EP and Senior EP before her ascension to Assistant ND in 2014. WCCO carried this story about her promotion. She replaces MIKE CAPUTA who left in August after six years as ND and 15 years working at WCCO.
WZZM-TV, Grand Rapids/Kalamazoo, MI…JULIE FLYNN joins this Tegna owned ABC affiliate from Tegna's WKYC-TV in Cleveland, where she was an executive producer. She's spent the last 15 years in Cleveland, working at both WKYC and WEWS-TV. At WZZM, Julie replaces TAZ PAINTER. Taz was ND here for 3 1/2 years, and left in August to become ND for Tegna's WBIR-TV in Knoxville.
KWWL-TV, Waterloo, IA…congratulations to ALLISON GIBSON who's the new ND for this Quincy owned NBC affiliate. Here's the news release. She's been the Assistant ND for Quincy's WEEK/WHOI-TV in Peoria, and has also worked for News 12 New Jersey and for stations in Roanoke and South Bend. Allison replaces SHANE MORELAND who left two months ago after 3+ years here to become ND for WRIC-TV in Richmond, VA.
WILX-TV, Lansing, MI…BARB ROETHLER has been named ND for this Gray Television owned NBC affiliate. Barb, a veteran of the Detroit market, been the interim ND since KEVIN RAGAN suffered a stroke almost a year ago. Kevin has decided to retire to concentrate on his recovery. He's spent 20 years as news director there. GM MIKE KING sent two emails to the staff: one announced Barb's promotion, the other updated the staff on Kevin's situation.
WTVY-TV, Dothan, AL…LENA SADIWSKYJ returns to TV after a 2+ year hiatus in marketing. It's also a return to Gray Television for Lena, as she takes over at this CBS affiliate. Here's the memo from GM SPENCER BIENVENU. Lena's last ND job was at Gray's WVLT-TV in Knoxville. She's also been an ND in Orlando, Tucson, Shreveport, has worked in Dallas, Phoenix, Birmingham, as well as Toronto and Halifax in her native Canada. Lena also taught at the University of Missouri School of Journalism. She replaces APRIL DAVIS who left in September after just over a year as ND.
New News Director Openings: 
Once again, I'm not aware of any new openings. We welcome your emailed tips, but are not very fond of anonymous ones. We do, however, protect our sources.
Paid Help Wanted Ads:

Morning Executive Producer, WJLA-TV, Washington, DC:
WJLA-TV, located in the Nation's Capital in Washington, D.C., has an immediate opening for an energetic Morning Executive Producer for "Good Morning Washington". This individual will be responsible for executing our vision, while also working with the assistance of other News Managers to provide the best, most interesting, informative and entertaining morning newscast. We are looking for an imaginative, focused and level headed EP who will not only lead, but bring a unique approach to the show's production and storytelling, and who also has the know-how to win the multi-platform race.
You must have the experience and drive to not only own breaking news and weather, but to crush it! We have a large and dedicated team committed to growing our 5 ½ morning show. The new team leader must maintain our forward momentum, focus, and creative energy. The EP will work closely with the Director of News to develop and execute long-term newsroom strategy. The ideal candidate must have several years producing and at least 3-years as an EP.
Click here to learn more and apply!
Sinclair Broadcast Group is proud to be an Equal Opportunity Employer
and a drug free workplace!
Other News Management Openings:
ASSISTANT NEWS DIRECTOR:
KOMO-TV, Seattle, WA (listed 10/22/17)
WEWS-TV, Cleveland, OH (listed 9/24/17)
KSDK-TV, St. Louis, MO (listed 10/15/17)
WAAY-TV, Huntsville, AL (new listing this week)
KVRR-TV, Fargo, ND (listed 10/29/17)
EXECUTIVE PRODUCER:
WJLA-TV, Washington, DC (AM EP, listed 11/5/17, see ad above!)
KRIV-TV, Houston, TX (Evening EP, relisted 9/24/17)
WGCL-TV, Atlanta, GA (AM EP, listing revised 10/15/17)
KOMO-TV, Seattle, WA (listed 10/22/17)
WTVF-TV, Nashville, TN (AM EP, listing revised 10/22/17)
KGTV, San Diego, CA (Dayside EP, new listing this week)
WBNS-TV, Columbus, OH (AM & Dayside, listing revised 10/8/17)
WDAF-TV, Kansas City, MO (Weekend EP, listed 9/24/17)
WPTV, West Palm Beach, FL (listing modified 9/24/17)
WIVB-TV, Buffalo, NY (Nightside EP, listing revised 10/29/17)
WRGB-TV, Albany/Schenectady, NY (new listing this week)
WDTN-TV, Dayton, OH (relisted 11/5/17)
KWCH-TV, Wichita, KS (AM EP, relisted 9/17/17)
KCCI-TV, Des Moines, IA (listed 10/8/17)
WAAY-TV, Huntsville, AL (new listing this week)
WISC-TV, Madison, WI (AM EP, relisted this week)
MANAGING EDITOR:
KDVR/KWGN-TV, Denver, CO (listed 9/24/17)
ASSIGNMENT MANAGER:
WTVF-TV, Nashville, TN (listed 10/22/17)
Names in the News (and other items):
WSLS-TV in Roanoke has a new Assistant News Director. JOSH BEAUCHAMP, a morning Executive Producer from sister station WJXT-TV in Jacksonville, heads north and will start in mid-December.
Longtime KPRC-TV (Houston) news manager RICK McFARLAND will retire at the end of the year. He's currently Senior EP for this Graham Media owned NBC affiliate. In his 30+ year career at KPRC, he's also been the Assistant ND and spent almost two years as ND there. Not bad for someone who started as a sports photographer! Rick's also worked in Syracuse and for another Houston station, and in Columbia, MO, where we were classmates at Missouri. Friends can wish him well via an email to: rickm@kprc.com
General Manager News and Notes:
Two GM moves this week.
In Kansas City, CHUCK PODUSKA has been named GM of Meredth's KCTV. He's been the Vice President of Finance for Meredith's Local Media Group but earlier spent 15 years as business manager at KCTV. He replaces MIKE CUKYNE who was GM for about three years.
And LARRY FORSGREN adds the GM duties to his job at Scripps' KMTV in Omaha. He's been the Director of sales there since last year.
Our Full List of Open ND Jobs:
Here's our list of open ND jobs as of Sunday, November 12, 2017:
It's unofficial, there may be others that are open, and some of these may have been filled. If you know of any in either category, please let me know: rick@rickgevers.com
Verizon Fios 1 News 800 Westchester Avenue, Rye Brook, NY 10573
KUVN-TV 2323 Bryan St Ste 1900, Dallas TX 75201 **
WUSA-TV 4100 Wisconsin Ave NW Washington DC 20016
WUVG-TV 3350 Peachtree Road #1250, Atlanta, GA 30326 **
WTSP-TV 11450 Gandy Blvd, St. Petersburg, FL 33702
KUVS-TV 1710 Arden Way, Sacramento CA 95815 **
Spectrum News 2505 Atlantic Ave. #102, Raleigh, NC 27604
KWCH-TV 2815 E. 37th Street North, Wichita, KS 67219
KOAA-TV 2200 7th Ave., Pueblo, CO 81003
WCSC-TV 2126 Charlie Hall Blvd, Charleston, SC 29414
WNDU-TV 54516 IN-933, South Bend, IN 46637
WSAW-TV, 1114 Grand Ave., Wausau, WI 54403
WVVA-TV 3052 Big Laurel Highway, Bluefield WV 24701
KECI-TV 340 W. Main St., Missoula, MT 59802
KFBB-TV P.O. Box 1139. Great Falls MT 59403
KRTV P.O. Box 2989, Great Falls, MT, 59403
**: Spanish language station