Greetings:
A fair amount of news director movement in this week's report, considering we're in the middle of a rating period.
We have TWO newly named news directors to introduce you to, and there are TWO new news director openings.
That keeps our list of open news director jobs at 23.
ONE of those open ND jobs is featured among our TWO Paid Help Wanted ads.
We have an obituary for a two-time North Carolina General Manager, a former newsman is slated to run one of America's biggest broadcasting companies, there are new GMs in Seattle and Omaha, and we'll also tell you about several news managers on the move.
That's all below!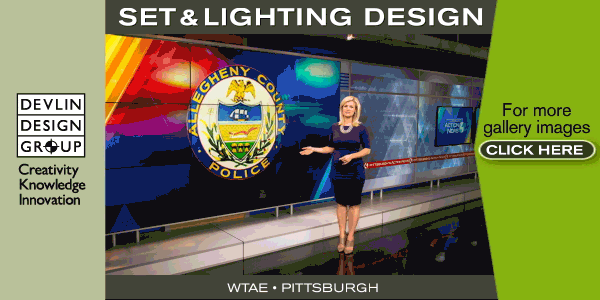 New News Director Openings:
WCBD-TV, Charleston, SC…BRYAN LUHN has left this Media General owned (for now, it's about to be acquired by Nexstar) NBC affiliate after about 2 1/2 years as news director. Bryan told me it was strange not to be with 'his troops' on election night but is enjoying time with his family. He earlier had been an Assistant ND in Asheville, NC, and has also worked at the Weather Channel, and in Seattle, Atlanta, Denver, Louisville, Ft. Myers, and Sherman, TX.
KADN/KLAF-TV, Lafayette, LA…DOUG BARDEN is leaving this FOX/NBC duopoly to return to California for a new business venture. Here's the note Doug sent to his staff. He was the first ND here, starting last January. He had been the ND for KSBY-TV in San Luis Obisbo, is a former ND in Reno and Bakersfield, and has also worked in Salt Lake City. The stations are currently being sold by Nexstar to Bayou City Broadcasting.
Newly Named News Directors:
WCSH/WLBZ-TV, Portland/Bangor, ME…KAREN ARAIZA has been named news director for the Tegna owned NBC duopoly. Details here. She'll start there in two weeks. Karen has been the managing editor of integrated media for WCAU-TV in Philadelphia, where she's worked for 24 years in a variety of roles. She's also worked in Kansas City, Oklahoma City, and Austin, TX. Karen replaces MIKE REDDING who was promoted to Tegna's KVUE-TV in Austin, TX, earlier this summer after three years   as ND here.
KYOU-TV, Ottumwa, IA…PAT BRINK returns to television news after 29 years away as the news director for this FOX affiliate owned by American Spirit Media but operated by Raycom. Pat's been working in a variety of jobs in public relations since leaving his last TV job as Assignment Manager at KMSP-TV in Minneapolis. He's also worked in Rochester and Austin, MN.
Paid Help Wanted Ads: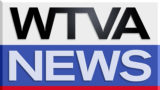 News Director, WTVA-TV, Tupelo, MS:
WTVA-TV Channel 9, the Heartland Media owned NBC affiliate in Columbus-Tupelo, MS (133) is looking for an individual who can lead their #1 station in north Mississippi to new heights of success. Are you….
*Looking for a company that is expanding and investing in news?
*Interested in world class research and training in your craft?
*Excited about using top of the line technology?
*An Executive Producer or Assistant News Director who is ready to lead their own shop?
*An experienced News Director looking for a great market and a great company?
*Up for relocating to a better lifestyle and great cost of living?
How would you like to invest your TIME in….
*The #1 station in North Mississippi (and growing)
*A company that provides great benefits and training
*A company that invests in its people
*A strong team of journalists who are ready for strong leadershipIs that you?
If so, we need to talk!
The full description of the job responsibilities and requires for those interested may be found at www.wtva.com
To learn more about the city you will soon call home click here.
To apply please send resume via email to jjones@wtva.com or mail to:
Jerry Jones
WTVA-TV
P.O. Box 320
Tupelo, MS 38802
No Phone Calls Please
WTVA is an Equal Opportunity Employer. In addition to complying with the requirements of federal law, WTVA will comply with applicable state and local laws prohibiting employment discrimination.


Managing Editor, WAND-TV, Decatur, IL:
WAND-TV News in Decatur, IL is seeking a Managing Editor who understands how to showcase news across all platforms to provide the best experience whether it is on TV, digital or social. The person will oversee communication and logistics, working directly reporters, photographers, producers, managers, and others to cover the news of the day. The Managing Editor should have excellent news judgment and leads a team of multi-platform talent. He or she works closely with the News Director and Assistant News Director to manage workflow, content distribution and coverage planning.
ROLE AND REQUIREMENTS:
Lead role in identifying daily news coverage and content for all WAND News platforms. Previous experience in some form of multi-platform content distribution is necessary.
Will supervise breaking news response and daily coverage.
Ability to bring strong sense of urgency, immediacy and real time strategies to digital content and project initiatives.
Proven record with breaking news, owning the big story and growing new opportunities in our multi-media environment.
Work with reporters and anchors on enterprising stories.
Ability to coach reporters on finding unique elements to differentiate their content depending on platform.
The ideal candidate thrives on taking a lead role in editorial meetings and is a multi-tasker with demonstrated leadership and skills in managing resources.
Candidate must be an excellent communicator, motivator and delegator and able to foster teamwork and collaboration. Strong organization and writing skills and ability to prioritize daily is a must.
Please rush your resume to Morgan Trump, Assistant News Director: Morgan.Trump@wandtv.com.
WAND-TV is an Equal Opportunity Employer.
Other News Management Openings:
ASSISTANT NEWS DIRECTOR:
WMAQ-TV, Chicago, IL (listed 10/30/16)
KXAS-TV, Ft. Worth/Dallas, TX (relisted 11/6/16)
KNXV-TV, Phoenix, AZ (listed 10/30/16)
WTAE-TV, Pittsburgh, PA (relisted 10/23/16)
KMBC-TV, Kansas City, MO (relisted 10/16/16)
KSHB-TV, Kansas City, MO (listed 10/2/16)
WJXT-TV, Jacksonville, FL (relisted 10/23/16)
WREG-TV, Memphis, TN (relisted this week)
KEZI-TV, Eugene, OR (relisted 10/23/16)
KTXS-TV, Abilene, TX (relisted 10/30/16)
EXECUTIVE PRODUCER:
KXAS-TV, Ft. Worth/Dallas, TX (relisted 11/16/16)
WGCL-TV, Atlanta, GA (Spec. Projects Sr. EP, relisted 11/16/16)
WXYZ-TV, Detroit, MI (Special Projects/Investigative, relisted 10/30/16)
KRIV-TV, Houston, TX (Senior EP, relisted 11/6/16)
WEWS-TV, Cleveland, OH (Dayside EP, relisted 10/30/16)
WOIO/WUAB-TV, Cleveland, OH (listed 9/18/16)
KMOV-TV, St. Louis, MO (AM EP, listed 10/23/16)
KPTV, Portland, OR (relisted 9/11/16)
WXIN-TV, Indianapolis, IN (two openings, listed 10/23/16)
WBNS-TV, Columbus, OH (two openings, listing modified 9/18/16)
KCTV, Kansas City, MO (PM EP, relisted 9/18/16)
WPTV, West Palm Beach, FL (AM EP, relisted 10/30/16)
KLAS-TV, Las Vegas, NV (AM EP, relisted 10/30/16)
KOAT-TV, Albuquerque, NM (PM EP, relisted this week)
KOB-TV, Albuquerque, NM (relisted 9/25/16)
WREG-TV, Memphis, TN (listed 9/4/16)
WFTX-TV, Ft. Myers, FL (AM EP, listed 10/30/16)
WOI-TV, Des Moines, IA (listed 10/23/16)
WAAY-TV, Huntsville, AL (PM EP, relisted 10/30/16)
WCTI-TV, New Bern, NC (relisted 9/25/16)
WTXL-TV, Tallahassee, FL (listing revised 9/11/16)
MANAGING EDITOR:
WAND-TV, Decatur, IL (listed 11/6/16, see ad above!)
Obituary:
KAREN ADAMS, a former General Manager for FOX owned stations in Charlotte and Greensboro, NC, died earlier this month from what are described as medical complications. She was 62 years old. She spent most of career at WGHP-TV in Greensboro, beginning as a camera operator and rising to general manager. She later moved to Fox's WJZY-TV in Charlotte as GM before becoming VP of corporate initiatives for the Fox stations group. More details on her life and career in this obituary.
Names in the News:
BOB GOLDBERGER returns to KNTV in San Jose/San Francisco as the Assistant News Director for that NBC o-and-o. He's spent the last 13 years at KGO-TV in San Francisco as an EP, but earlier had been the ND at KTNV before it became an o-and-o. The move also reunites him with KNTV ND STEPHANIE ADROUNY. They worked together at both KNTV and KGO. Here's the note she sent to the staff. Bob's also worked in Ft. Myers, Baton Rouge, and Columbia, MO.
STEVE ROGERS, who left the ND job at WTVA-TV in Tupelo last month after less than a year as ND there, is starting a new career as a sports talk show host.
DOUG RAMSEY had a wide and long career in our industry, as a news director in San Francisco, San Antonio, and New Orleans, an anchor in New York, Portland, OR, and New Orleans, and as the Senior Vice President for FACS for almost 17 years. Now he's returned to the city where he grew up, Yakima, WA, and concentrating on jazz. More here.
General Manager News:
Congratulations to old friend ADAM SYMSON who's been named Chief Operating Officer for Scripps, and heir apparent to CEO RICH BOEHNE who will retire in 2017. Adam began his career in local news and is now the Chief Digital Officer for Scripps. More details in this news release.
KIRO-TV in Seattle is about to get a new General Manager. GREG BILTE has spent the last 3+ years as GM for Cox's KOKI-TV in Tulsa.
Scripps has named CHRIS WAY as its new General Manager for KMTV in Omaha. He has a strong digital background and is currently Director of Business Development for LAKANA.
Our Full List of Open ND Jobs:
Here is my list of stations with open ND jobs, as of Sunday, November 13, 2016:
If you know of any additions/deletions/updates, please email me at: rick@rickgevers.com
KTVT-TV 5233 Bridge Street, Fort Worth TX 76103
KOIN-TV 222 SW Columbia St. Portland OR 97201
WCPO-TV 1720 Gilbert Ave, Cincinnati, OH 45202
WIVB-TV, 2077 Elmwood Ave. Buffalo, NY 14207
WTEN-TV 41 Northern Blvd, Albany, NY 12204
WRGB-TV 1400 Balltown Road. Schenectady, NY 12309
WKRG-TV 555 Broadcast Dr. Mobile AL 36606
WAND-TV 904 South Side Drive Decatur, IL 62521
WRCB-TV 900 Whitehall Road Chattanooga, TN 37405
WCBD-TV 210 W Coleman Blvd, Mt Pleasant, SC 29464
WCTI-TV 225 Glenburnie Drive New Bern, NC 28560
WFFT-TV 3707 Hillegas Road Fort Wayne, IN 46807
KADN/KLAF-TV 1500 Eraste Landry Rd Lafayette, LA 70506
KIMA/KEPR-TV 2801 Terrace Heights Dr. Yakima, WA 98901
KAPP/KVEW 114 N. 4th Street Yakima, WA 98901
WTVA-TV PO Box 320 Tupelo MS 38802 (see ad above!)
KX Network 1811 N 15th Street Bismarck, ND 58501
KARD/KTVE-TV 200 Pavilion Road W. Monroe, LA 71292
KWES-TV P.O. Box 60150 Midland, TX 79711
KESQ-TV 31276 Dunham Way Thousand Palms, CA 92276
KMIR-TV 72920 Parkview Dr, Palm Desert, CA 92260
WTOK-TV 815 23rd Ave. Meridian, Ms. 39301
KMVT-TV 1100 Blue Lakes Blvd. N Twin Falls, ID 83301