Greetings:
Today's biggest news involves Friday's middle-of-the-rating period departure of a veteran ND in Tampa. That's one of TWO new openings in our report, with THREE new NDs to tell you about.
Those changes bring our list of open ND jobs to 21.
We have a paid help wanted ad for that Tampa opening, along with a repeat ad for an Indiana news director opening.
Lots of items in Names in the News, including new jobs for TWO former NDs, changes for TWO spanish language group news executives, and the better late-than-never dedication in honor of the late Belo news executive MARTY HAAG.
Details on all those stories and more below.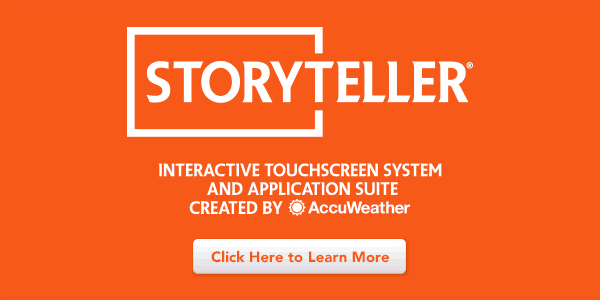 New News Director Openings:
KUVN-TV, Dallas, TX…CARLOS TAMEZ has left this Univision owned station. He's been the ND there for just over two years.
WFLA-TV, Tampa, FL…veteran news director DON NORTH left this Media General owned NBC affiliate on Friday, in the middle of the November book. Don's been the ND here for eight years, and previously has been an ND in Cincinnati, Kansas City, Wichita, and the Quad Cities. More in this article from the Tampa Tribune. And you can learn more about this opportunity in the paid ad below.
Please note also that there's also a new ad for an old opening. WTWO-TV in Terre Haute is still searching for a new news director.
Newly Named News Directors:
KDEN-TV, Denver, CO…PEDRO CALDERON MITCHEL starts Monday as the new ND for the Telemundo news operation. He's been an anchor and producer for KBNT-TV, the Univision station in San Diego.
WEYI-TV, Flint/Saginaw, MI…we're tardy in reporting the appointment of MIKE SCHRAM as ND for this NBC affiliate. Mike's been on the job since May. It's a return to the market, as he once worked for WJRT-TV there. In between, he's spent five years as an ND in Rochester/Austin, MN, an EP in Indianapolis, and an Assistant ND in Lansing, MI. He replaces KATHY REYNOLDS who left in March for an ND job in Portland, ME. WEYI is currently owned by Barrington but is being sold to a new owner who will hire Sinclair to operate the station.
KTDO-TV, El Paso, TX…ALEJANDO PARIENTE is the new ND for this Telemundo affiliate. He had been the ND for Univision affiliate in Midland/Odessa, TX.
Paid Help Wanted Ads: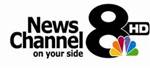 News Director, WFLA-TV, Tampa, FL:
Media General's NBC affiliate in Tampa, FL, WFLA-TV, is accepting applications for News Director.
If you're a news leader who possesses solid journalistic judgment, is aggressive about audience share growth, understands what it takes to build a winning culture and is looking for the right newsroom to make it all happen then you're reading the right job posting. WFLA is looking for a news leader with a proven broadcast and digital track record. The right candidate is a strategic thinker, a clear communicator and a collaborative department head.
We're looking for a news director that understands how to differentiate WFLA from the competition with strong, well branded reporting and a keen understanding of developing and implementing measurable strategies for audience growth on all platforms. Responsibilities also include: developing/hiring the team, research analysis, building budgets and overseeing our journalistic standards.
Qualifications needed include a Journalism degree, B. A. or B. S. from an accredited college or university and 5 years or more senior level news management experience at a network or network affiliated local television station.
Please complete the online application at https://jobs.mediageneral.com/JobDetails.asp?varID=FLA-000483, upload your resume and cover letter, or send your resume to:
WFLA
Attn: Human Resources
200 S. Parker Street
Tampa FL 33606
EOE M/F/D/V Background check and drug test required.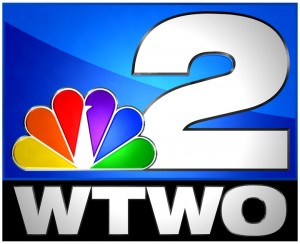 News Director, WTWO/WAWV, Terre Haute, IN:
WTWO (NBC) and WAWV (ABC) in Terre Haute, Indiana are looking for a News Director who is a dynamic leader and possesses a hands on approach to local news.
If you are inspired by producing quality, compelling local news that matters to the viewers we need to hear from you. In recent years the station's work has been recognized with numerous awards including the Indiana Broadcasters Association, a Society of Professional Journalists Sigma Delta Chi Award and numerous RTDNA Edward R. Murrow Awards. Our reporters have covered the Super Bowl, the Country Music Awards, and traveled to Auschwitz with a Holocaust survivor.
This is an incredible opportunity to continue excellence in local journalism while mentoring the next generation of storytellers and journalists while working for one of the fastest growing companies in the industry, Nexstar Broadcasting. Solid producing skills, the ability to coach and manage talent and superior communication skills are a must. Candidate will also be responsible for news content on our web portal www.mywabashvalley.com.
Bachelor's degree in Broadcast Journalism, or related field, or an equivalent combination of education and work related experience required. Minimum five years experience in News with at least two years in a leadership role.
Terre Haute was named the Community of the Year in Indiana in 2010 and is a great place to live and raise a family.
Cover letter and resume via email to tsturgess@wtwo.com or via mail to:
Tim Sturgess
VP/GM
WTWO-TV
PO Box 9268
Terre Haute, IN 47808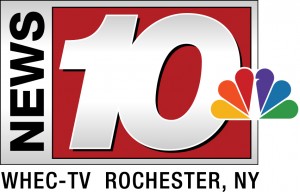 News Director, WHEC-TV, Rochester, NY:
WHEC-TV (News10NBC), Rochester, NY a Hubbard Broadcasting station is looking for a News Director who is a dynamic strong leader with a clear vision and ability to communicate that vision to his/her staff. Candidates must demonstrate an aggressive and competitive style of news management, and have the ability and experience to lead an award winning News Team.
You must have a bachelor's degree in Broadcast Journalism or related field, or equivalent training and/or experience, as well as five years experience in television news management. The position requires effective mentoring, developmental and recruiting skills along with strong journalistic integrity. Candidates must show thorough knowledge of current news events as well as the ability to produce newscasts that meet and exceed current industry standards.
The News Director will also be responsible for the day-to-day management and improvement of news content and quality on all platforms, maintaining a budget and properly handling all personnel issues. The News Director will also be responsible for developing the news department's strategic plan with the General Manager by advancing relevant content for Broadcast TV, Web, Social Media and all future platforms with impact.
Come find out why Rochester lands on nearly every top ten list for best places to live. Great people, cultural attractions, incredible restaurants, and professional sports teams. Boating, skiing, hiking and wine country. In the middle of everything and minutes from everywhere. Rochester has it all – without the traffic.
We offer a great working environment, competitive salary and benefits, opportunity to grow and be part of a winning team!
Send resume to kknox@whec.com, and please include News Director Position-R.Gevers in subject line of your response.
EOE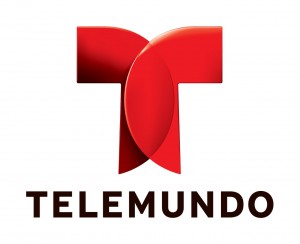 Consumer Producer + Researcher, Telemundo, Dallas/Ft. Worth, TX:
The Consumer Hotline Producer will oversee the Telemundo Consumer Hotline, which provides story production research and dispute resolution assistance to local news viewers. This role will manage a small team of consumer researchers and interns. People and management skills essential. Knowledge of local television news production needed. Background in consumer reporting or producing preferred.
Qualifications/Requirements:
* 3+ years of commercial television news experience preferred; related experience will be considered.
* Must be bilingual – able to write and speak fluently in Spanish and English.
*Must have experience using Microsoft Word, Excel and Access.
* Must have unrestricted work authorization in the United States
* NOTE: This is not a field or segment producing role.
Apply online at https://sjobs.brassring.com/1033/ASP/TG/cim_jobdetail.asp?partnerid=25354&siteid=5108&areq=12490br
The Consumer Hotline Researcher will research and develop consumer stories for use in local TV news segments. This includes dispute resolution and troubleshooting consumer complaints. Will assist reporters and producers in gathering information for consumer stories.
Qualifications/Requirements:
* Needs great organizational skills, the ability to multi-task, handle multiple assignments simultaneously.
* Must be able to write and speak fluently in Spanish and English.
* Experience working in local TV newsroom a plus.
* Must have unrestricted work authorization in the United States
* NOTE: This is not a field or segment producing role.
Apply online at https://sjobs.brassring.com/1033/ASP/TG/cim_jobdetail.asp?partnerid=25354&siteid=5108&areq=12491br

Assistant News Operations Manager, WSB-TV, Atlanta, GA:
WSB-TV seeks the right candidate for this key news management position. Our Assistant Operations Manager will assist with the operation, maintenance, and implementation of electronic news gathering at the direction of the Director of News Technology Don Bailey, and the News Director.
This position requires a strong working knowledge of ENG, SNG, and Wireless transport systems, AVID newsroom edit systems, News ENG intake and acquisition. Candidates must have a minimum of five years of experience in electronic news gathering. You must be able to communicate clearly and deal effectively under pressure with colleagues and the public. The successful candidate should have excellent news judgment and the ability to mobilize and execute technical coverage during breaking news. This highly organized leader must be passionate about the art of news gathering.
WSB-TV is an Equal Opportunity Employer with excellent benefits.
Send resume via email to: Mike.Dreaden@wsbtv.com
Other News Management Openings:
ASSISTANT NEWS DIRECTOR:
WFLA-TV, Tampa, FL (listed 9/21/13)
KOIN-TV, Portland, OR (listed 9/28/13)
WBNS-TV, Columbus, OH (listed 8/16/13)
WCPO-TV, Cincinnati, OH (relisted 11/3/13)
WIVB-TV, Buffalo, NY (listed 9/21/13)
EXECUTIVE NEWS PRODUCER:
KTVU-TV, Oakland/San Francisco, CA (2: AM & Spec. Proj. , listing revised 10/4/13)
KRIV-TV, Houston, TX (AM & PM openings, relisted 10/4/13)
KNXV-TV, Phoenix, AZ (listed 9/28/13)
KCPQ-TV, Seattle, WA (relisted 9/28/13)
WFLA-TV, Tampa. FL (listed 9/21/13)
KDVR-TV, Denver, CO (AM EP, listed 10/19/13)
KUSI-TV, San Diego, CA (relisted 11/9/13)
WSMV-TV, Nashville, TN (listed 11/3/13)
KSHB-TV, Kansas City, MO (AM EP, listed 10/19/13)
WDJT-TV, Milwaukee, WI (PM EP, listing modified 9/21/13)
WSPA-TV, Spartanburg, SC (listed 10/11/13)
KATV, Little Rock, AR (AM EP, listed 10/19/13)
KTUL-TV, Tulsa, OK (listed 10/11/13)
WDTN-TV, Dayton, OH (Morning EP, listed 11/9/13)
KMTV, Omaha, NE (Morning EP, listed 10/18/13)
KCRG-TV, Cedar Rapids, IA (relisted 11/9/13)
WKBN-TV, Youngstown, OH (Digital EP, listed 10/25/13)
NEWS OPERATIONS MANAGER:
KCBS-TV, Los Angeles, CA (relisted 10/11/13)
WSB-TV, Atlanta, GA (Assistant News Ops. Mgr, listed 11/9/13, see ad above!)
MANAGING EDITOR:
WESH-TV, Orlando, FL (listed 11/3/13)
WCPO-TV, Cincinnati, OH (relisted 11/9/13)
Situations Wanted:
We offer a free situations wanted ad to news managers who are out of work and looking for a new opportunity. If you'd like to state your case to a well targeted audience, email me an item (max. 150 words). You may include a link to a website, an email address, and a photo. You must include your name. I'll run it for one week. I don't represent or endorse those listed, but merely trying to help.
Names in the News:
WFAA-TV in Dallas dedicated its newsroom to longtime Belo news executive MARTY HAAG, who died in 2004. During his 16 years as ND, Marty was credited in building the station into a news powerhouse. He later served as a corporate news executive for Belo. Learn more in this story from the station's website.
Former Sacramento ND BRANDON MERCER has joined KPIX-TV in San Francisco (and its affiliated broadcast properties there) as Director of Digital Content and Social Media. It's a return to CBS for Brandon, who earlier in his career was an EP for the company's duopoly in Sacramento. He later jumped to the FOX affiliate there, KTXL-TV, where he spent five years as ND before leaving last June. He's also worked for Tech TV, and in Phoenix and Tucson.
WJZY/WMYT-TV, the soon to launch FOX o-and-o news operation in Charlotte, has hired NED HIBBERD as its Assistant ND. He's been a reporter/anchor at sister FOX o-and-o KRIV-TV in Houston, where he worked with WJZY ND GEOFF ROTH. WJZY expects to launch its newscasts in January.
JEFF HOUSTON returns to a newsroom as the Assistant ND for WBMA-TV in Birmingham, AL. We told you in March that Jeff was taking some time off after four years as ND of WTVA-TV in Tupelo. (Part of that time was spent on a glacier in Canada, as the picture to the right will demonstrate.) Jeff's previously worked as an EP in Norfolk and Jacksonville, as a producer in Atlanta and Columbus, GA, and also on the assignment desk in Columbus.
LAURA SCHMIDT has been promoted to Assistant ND at WHTM-TV in Harrisburg, PA. She's been the EP there. Laura first joined the station in 2005 as a weekend producer. She's also worked in in New Bern, NC.
JORGE FRIGULS will continue to be the ND for the Entravision stations in Orlando and Tampa but is no longer the corporate ND for the company. And after three years as Senior Director of Senior Director of Local and Affiliate News for Univision News, SANDRA THOMAS has left that position.  She's a former ND for KVEA-TV in Los Angeles.
GM Notes:
ERIC MEYROWITZ has left Tribune's WPIX-TV after three years as GM.
MANUEL MARTINEZ, who's spent the last year as GM of NBC's WTVJ-TV in Miami, is the new President of co-owned Telemundo's station group. He replaces MANUEL ABUD.
Our Full List of ND Openings:
Here is my list of stations with open ND jobs, as of Friday, November 15, 2013:
If you know of any additions/deletions/updates, please email me at: rick@rickgevers.com
KWHY-TV 1201 West 5th St., # T-900 Los Angeles CA 90017 *
KTTV 1999 S. Bundy Dr. Los Angeles CA 90025
KUVN-TV 2323 Bryan St. # 1900 Dallas, TX 75201 *
WXYZ-TV 20777 W. 10 Mile Road Southfield MI 48037
WFLA-TV 200 S. Parker St. Tampa FL 33606 (see ad above!)
WVIT-TV 1422 New Britain Avenue West Hartford, CT 06110
KSAT-TV 1408 N. Saint Mary's San Antonio TX 78215
KVDA-TV 6234 San Pedro San Antonio TX 78216 *
WHP-TV 3300 North 6th Street Harrisburg PA 17110
WHAS-TV 520 W. Chestnut St. Louisville KY 40203
WALA-TV 1501 Satchel Paige Blvd. Mobile AL 36606
WKEF/WRGT-TV 45 Broadcast Plaza Dayton OH 45408
WBAY-TV 115 S. Jefferson St. Green Bay WI 54301
WHEC-TV 191 East Ave. Rochester NY 14604 (see ad above!)
WAAY-TV 1000 Monte Sano Boulevard Huntsville AL 35801
WTXL-TV 1620 Commerce Blvd Midway FL 32343
KYTX-TV 2211 ESE Loop 323 Tyler TX 75701
WJHG-TV, 8195 Front Beach Rd. Panama City Beach FL 32407
WTWO-TV PO Box 9268 Terre Haute IN 47808 (see ad above!)
WLIO-TV 1424 Rice Ave. Lima OH 45805
KVEO-TV 394 N. Expressway Brownsville TX 78521
* Spanish language station