Greetings:
TWO new NDs in big markets (and both are new NDs) and TWO openings are the lead items in our report this week.
That means our list of open ND jobs is now at 25 positions.
TWO of those open ND jobs are featured among the SIX paid ads in this week's edition.
Lots of other items to share with you, including the obituary of a West Virginia ND, the retirement of a Los Angeles Assistant ND and a Kansas legend, and some management moves to and from Indianapolis.
Read on!

New News Director Openings:
WCMH-TV, Columbus, OH…earlier this week we reported that MICHAEL FABAC was leaving this Media General owned NBC affiliate to become Director of News and Marketing for News-Press & Gazette Broadcasting. He could choose any of NPG's markets to live in, and (no surprise) chose his hometown, Colorado Springs, CO. Michael will be based at KRDO-TV, a station for which he interned while still in high school. In addition to Columbus, he's been an ND in Austin, TX, Little Rock, and Flint/Saginaw, and has worked in St. Louis and Detroit. (Check out a paid ad below for his soon-to-be-old job at WCMH.)
WOWK-TV, Charleston/Huntington, WV…ELLEN MILLER left his West Virginia Media owned CBS affiliate after only nine months there. She tells me the decision to leave was hers. She's a former ND in Sacramento and Charlotte, has worked in Chicago, Cleveland and Nashville, and also worked as Director of the Center for Sustainable Journalism at Kennesaw State University in Georgia, and for a branding and consulting company in Cleveland. Her replacement will be the eleventh ND in 12 years here.
Newly Named News Directors:
KPNX-TV, Phoenix, AZ…congratulations to SANDRA KOTSAMBASIS who's been promoted to ND at this Gannett owned NBC Affiliate. She's been the Senior Executive Producer there, and replaces longtime KPNX ND MARK CASEY who will now concentrate on his duties as Station Manager. (Mark's done both jobs for the past eight months.) Sandra has worked at another Phoenix station, for stations in Denver and Tucson, and briefly in PR for GoDaddy and as Communication Director for the Arizona Department of Environmental Quality. Read the news release on her promotion here.
WJW-TV, Cleveland, OH…another promotion moves longtime WJW newsman ANDY FISHMAN in the ND chair. He's a 30 year veteran of the Cleveland market, working for 10 years at WEWS-TV before moving to WJW as EP of the 5:00 news in 1994. He later became EP of the 10:00 news, and then assistant ND in 2007. He moved to that job when the previous assistant ND, SONYA THOMPSON, became news director. Sonya left that job a few months ago when she was named Director of News Projects for WJWs parent company, Tribune Media Group.
Paid Help Wanted Ads:

News Director, WCMH-TV, Columbus, OH:
WCMH TV, an NBC affiliated Media General station, is looking for a dynamic leader for its digital journalist content team.
We are looking for a leader with strong communication, organizational and delegation skills with a keen ability to vision potential solutions, products and services as it relates to the creation and distribution of digital journalism based content across multiple distribution channels and platforms.
A strong understanding of product branding and promotion is essential to the position. A strong understanding of branding and marketing is essential to helping grow our share of voice in the multimedia marketplace. An appreciation of the technical operation and elements needed for the collection, processing, presentation and distribution of digital content across multiple platforms is necessary.
The ideal candidate will have Bachelor's Degree plus 5 years or more senior level management experience at a network affiliated local television station as a News Director, Assistant News Director or Executive Producer with a proven record of producing results.
Columbus has a stable economy not dependent on manufacturing, great recreational opportunities and green space and plentiful cultural opportunities. It's a manageable size (it can be driven across in 20 minutes) with many distinct neighborhoods to please any homebuyer. And we're home of The Ohio State University Buckeyes.
To apply, submit an application on www.mediageneral.com/careers or mail your resume and cover letter to:
WCMH-TV
Human Resources
3165 Olentangy River Road
Columbus OH 43202
Pre-employment background and drug screen required. EOE M/F/V/D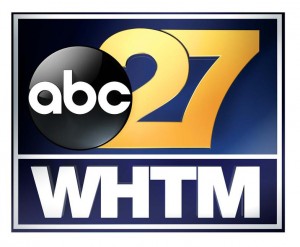 Executive Producer, WHTM-TV, Harrisburg, PA:
This is a great opportunity for a producer looking to take that step into newsroom management.
The leading multi-platform news operation in Pennsylvania's beautiful state capital has a rare opening for an Executive Producer. Harrisburg offers a great location, close to the great outdoors of Pennsylvania and just a short drive to Philadelphia, New York City, Baltimore and Washington D.C.
When you're not playing, visiting the great museums in Philadelphia or kayaking the breathtaking Susquehanna River, you'll be working in a great newsroom. Our Executive Producer is also our primary 11pm news producer and a leader on our management team. Applicants should be skilled on all platforms, including broadcast TV, web/mobile and social media.
You must be a strong, decisive leader with excellent news judgment. Our newsroom is aggressive in its pursuit of breaking news and enterprise content and applicants should be able to lead the way in this critical endeavor.
We are seeking someone with at least 2 years of line-producing experience, who is a master in showcasing content. In addition, our executive producer is responsible for proofing scripts for earlier newscasts. The next person in this role must be able to work with the news director and assistant news director to insure that newscasts reflect the station's overall strategy and mission.
APPLICANTS SHOULD SEND SAMPLE WORK AND RESUME VIA EMAIL TO:
or via mail to:
Human Resources
Harrisburg Television, Inc.
abc27 WHTM-TV
P.O. Box 5860
3235 Hoffman Street
Harrisburg, PA 17110
fax: 717-745-3997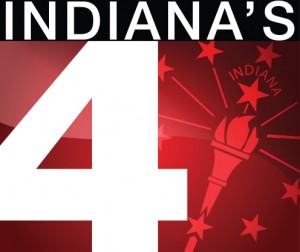 Producers, WTTV, Indianapolis, IN:
WTTV, a Tribune Broadcasting station is looking for the next rock star producer to cover our breaking news! We have an opening for someone who lives for news, and is ready to take on a challenging new opportunity. We're looking for a take charge Producer who will own the newscast beginning to end.
The ideal candidate must be a strong storyteller who brings energy and ideas to the table every day, someone with great people skills who can write and produce in a fast-paced environment on a wide array of topics.
The successful candidate needs to be bold, creative and courageous in assembling elements into a fast-paced newscast, a vision for the newscast and create compelling graphics to tell the story. This position requires writing and pushing content to and from social media and web, editing video, gathering information and working closely with the Executive Producer and the assignment desk to maximize daily resources and appropriately reflect the news of the day. We currently have various positions available with opportunities for day, evening and weekend shifts.
To apply online click here!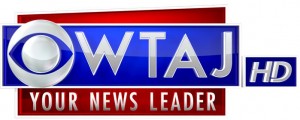 News Director, WTAJ-TV, Altoona, PA:
WTAJ Your News Leader and WeAreCentralPA.com has an immediate opening for a dynamic News Director with the talent and energy to lead our News Department.
Applicants must have at least three years of news management experience and have a proven track record of running a winning day-to-day news operation in a competitive market. We have a very active news market covering great stories over the years: Penn State/Sandusky, 9/11 Shanksville Flight 93, rescued coal miners, and others. We won a regional Murrow award this year as well as other state broadcaster awards. This is also a big sports market with Penn State and Pittsburgh Steelers coverage.
Responsibilities include oversight of the news product, leadership and development of news staff, social media management, budget administration, strategic planning for our multiple platforms, and a desire to always surpass the competition.
We seek someone with strong leadership abilities, interpersonal skills and a passion for news. You will need to be aggressive. You will need to be innovative. You need to be able to think creatively.
If this is what you do at your core, I want to talk to you. Send resume and references to apply@wtajtv.com or apply directly by clicking here.
Check us out at WeAreCentralPA.com and www.facebook.com/wtajtv.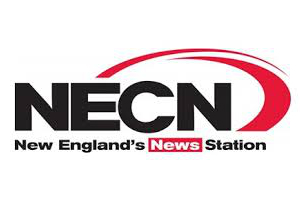 Executive Producer, New England Cable News, Newton MA:
NECN in Newton, MA is looking for an Executive Producer to drive editorial content for our newscasts, lead with urgency during breaking news coverage, and lead production of relevant, timely, topical and creative news storytelling.
NECN is the largest and most honored regional 24-hour news network in the country, serving more than 3.7 million homes in more than 1,000 cities and towns throughout all six New England states. Launched in 1992, NECN provides 24-hour access to breaking news, sports, weather, and traffic and is the home for a robust line-up of New England focused original programming.
Still interested? We are looking for people with a skill and passion for managing and producing a stellar news program who are ready to grow their career in the newsroom. This candidate must possess poise under pressure and be able to meet tight deadlines, change and numerous other tasks. If that's you please apply directly. Just click here!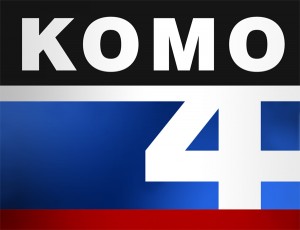 11:00 PM Producer, KOMO-TV, Seattle. WA:
KOMO-TV Seattle has an immediate opening for an 11pm Weekday News Producer. We're looking for a dynamic, creative, take charge producer to join our award winning team and take our flagship newscast to the next level.
The ideal candidate will have solid news judgment, be a compelling and accurate writer and be able to multitask and manage their time in order to put together an exciting and informative newscast. We want someone who isn't afraid to try something new – working with the nightside crews, editors and graphics teams to make the show stand out.
You should be proficient in all aspects of social media and able to bring story ideas to the editorial meetings every afternoon. You must have at least 5 years of previous news producing experience at a medium to large market commercial TV station, demonstrated leadership skills, and the ability to execute news strategies and goals in daily newscasts.
To apply online, go to sbgtvcareers.silkroad.com
Other News Management Openings:
ASSISTANT NEWS DIRECTOR:
WBZ-TV, Boston, MA (listed 11/9/14)
KSLA-TV, Shreveport, LA (listed 9/29/14)
EXECUTIVE NEWS PRODUCER:
WCAU-TV, Philadelphia, PA (relisted 11/1/14)
WTVJ-TV, Miami, FL (AM EP, listed 9/21/14)
WFTV, Orlando, FL (PM EP, listed 9/29/14)
WTSP-TV, Tampa/St. Petersburg, FL (Dayside EP, listed 11/1/14)
KOVR-TV, Sacramento, CA (PM EP, relisted 11/9/14)
KXTV, Sacramento, CA (PM EP, relisted 11/1/14)
KTXL-TV, Sacramento, CA (PM EP, listed 10/19/14)
WTNH-TV, Hartford/New Haven, CT (Digital EP, listed 10/26/14)
WTMJ-TV, Milwaukee, WI, (AM EP, PM EP & Spec. Projects, relisted 10/11/14)
WSPA-TV, Greenville/Spartanburg, SC (AM EP, listed 10/11/14)
WIAT-TV, Birmingham, AL (listed 11/1/14)
WGHP-TV, Greensboro/High Point, NC (Dayside EP, relisted 10/26/14)
WSMV-TV, Nashville, TN (Dayside EP, listed 11/9/14)
WHTM-TV, Harrisburg, PA (new listing this week, see ad above!)
WDTN-TV, Dayton, OH (Nightside EP, relisted 10/11/14)
WMTW-TV, Portland, ME (AM EP, listed 10/19/14)
WLBT-TV, Jackson, MS (Nightside EP, listed 10/11/14)
WCYB-TV, Tri-Cities, TN (relisted 10/11/14)
WCTI-TV, Greenville/New Bern, NC (listed 8/31/14)
WTXL-TV, Tallahassee, FL (new listing this week)
ASSIGNMENT MANAGER:
Central Florida News 13, Orlando, FL (relisted this week)
MANAGING EDITOR:
WFXT-TV, Boston, MA (listed 11/1/14)
WGCL-TV, Atlanta, GA (new listing this week)
KIRO-TV, Seattle, WA (relisted 10/11/14)
WCPO-TV, Cincinnati, OH (relisted 10/26/14)
NEWS OPERATIONS MANAGER:
WCAU-TV, Philadelphia, PA: (relisted 11/1/14)
Obituary:
ELISABETH SHAFFER, who most recently served as ND for WVVA-TV in Bluefield, WV, died this week after a short battle with cancer. She spent most of her career in West Virginia, the majority of that with WCHS-TV in Charleston. She left that station in 2011 to become ND for WOWK-TV in Charleston/Huntington. Elisabeth moved to WVVA just last year. She is survived by a son, JACKSON, who will benefit from a scholarship fund that has been established. Learn more about that fund, and more about Elisabeth, in this obituary.
Situations Wanted:
We offer a free situations wanted ad to news managers who are out of work and looking for a new opportunity. If you'd like to state your case to a well targeted audience, email me an item (max. 150 words). You may include a link to a website, an email address, and a photo. You must include your name. I'll run it for one week. I don't represent or endorse those listed, but merely trying to help.
Names in the News…and other things:
TOM SEARSON, who's spent the last 19 years at KTTV, the FOX o-and-o in Los Angeles, most recently as Assistant News Director, is leaving the station. He was honored on-air by the morning team. Click here to watch.
SEAN McGARVY, who's been the Assignment Manager for the Fox News Channel in Washington for almost three years, heads to Indianapolis as Managing Editor for WXIN/WTTV, the Tribune owned Fox and soon to be CBS duopoly. Sean spent a few years overseeing the Local News Service cooperative in Washington. He's also worked for WTTG-TV in Washington and in Des Moines and Columbia, MO.
We're a little late in reporting JEFF BENSCOTER's move to Kansas City, where he is now the Assistant News Director of Content for Hearst's KMBC/KCWE-TV. He most recently spent six years as the Senior Executive Producer for WTHR-TV in Indianapolis. Jeff also worked as an ND for eight years for KYTV in Springfield, MO, and has also worked in Cincinnati, Lexington, and Columbia, MO.
One time KAKE-TV News Director…and Wichita broadcasting legend…LARRY HATTEBERG is retiring at the end of the month at the age of 70. He's done about everything for this ABC affiliate, starting as a photographer and working his way up to news director and later anchor. We shared his farewell message with you earlier this week. Here's a link to a story in the local newspaper, The Wichita Eagle.
GM NOTES:
KEN RITCHIE has been promoted to General Manager for Journal's KIVI/KNIN-TV in Boise. He first joined KIVI in 1975, left the business for a while, but returned in 2002 as General Sales Manager. Ken's been the interim GM since April.
Our Full List of ND Openings:
If you know of any additions/deletions/updates, please email me at: rick@rickgevers.com
Here is my list of stations with open ND jobs, as of Sunday, November 16, 2014.
WPIX-TV 220 E. 42nd Street New York NY 10017
KWHY-TV 4975 W. Pico Blvd Los Angeles,CA 90019 *
WFTS-TV 4045 N. Himes Ave. Tampa FL 33607
KOMO-TV 140 Fourth Ave. North Seattle WA 98109
KCEC-TV 777 Grant St. #110 Denver CO 80203 *
KMGH-TV 123 Speer Blvd. Denver CO 80203
KSDK-TV 1000 Market St. St. Louis MO 63101
WJZY/WMYT-TV 3501 Performance Rd. Charlotte NC 28214
KGTV 4600 Air Way San Diego CA 92101
WCMH-TV 3165 Olentangy River Rd. Columbus OH 43202 (see ad above!)
WTLV/WJXX-TV, 1070 E. Adams St. Jacksonville FL 32202
WRGB-TV 1400 Ball Town Road Schenectady NY 12309
WEAR-TV 4990 Mobile Highway Pensacola FL 32506
WOWK-TV 555 Fifth Ave. Huntington WV 25701
WSYR-TV 5904 Bridge St. East Syracuse, NY 13057
KVEO-TV 394 N. Expressway Brownsville TX 78521
WLBT-TV 715 South Jefferson St. Jackson MS 39201
WBTW-TV 101 McDonald Court Myrtle Beach, SC 29588
WTAJ-TV 5000 6th Ave. Altoona, PA 16603 (see ad above!)
KTIV-TV 3135 Floyd Blvd. Sioux City IA 51108
WVVA-TV 3052 Big Laurel Highway, Bluefield WV 24701
WXXV-TV PO Box 2500 Gulfport MS 39505
WCJB-TV 6220 NW 43rd Street Gainesville FL 32653
KLDO/KXOF-TV 226 Bob Bullock Loop Laredo TX 78040
WBUP/WBKP-TV 1705 Ash Street Ishpeming MI 49849
* Spanish language station