Monday, November 23, 2009 UPDATE:
Congratulations to PETER ROGHAAR who has been named Director of News and Information for Gannett's WTSP-TV (CBS) in Tampa.  Peter has been ND for WPTV in West Palm Beach for more than nine years.  He's also worked in Austin, TX, Miami, Boston, and Atlanta, where he was the Assistant ND for Gannett's WXIA-TV before moving to WPTV in 2000.  At WTSP, he replaces DARREN RICHARDS who left the station in October after 4+ years as ND to take a job with a Tampa PR firm.
We'll have more on this move and all the week's changes in our next full edition of the newsletter.
**** ***** ****
Greetings:
We start this week with an update on the passing of KGNS-TV (Laredo, TX) News Director RAY GOMEZ who died last Monday, November 16th, of pneumonia after a brief illness.  He was 45.  Services were held last Friday with burial in Del Rio, Tx.
Ray's family has asked that memorial contributions be directed to the Carole Kneeland Project.  Ray was a 2005 Kneeland Fellow and had worked with Carole at KVUE-TV in Austin.
Donations can be made online at www.KneelandProject.org or via mail to:
The Kneeland Project
PO Box  28012
Austin TX 78755
He began his career in newspaper photography, moved to TV photography, then worked on the assignment desk in several Texas markets. Ray worked on the Assignment Desk  for KENS-TV in San Antonio before moving to Laredo as Executive Producer.  He became ND for KGNS in February, 2005.
Ray is survived by his wife, DIANA "De De" FUENTES, who is the editor of The Laredo Morning Times.
**** ***** ****
This week's regular report contains news of  ONE new news director in the largest market, and  TWO new ND openings.
Those changes bring the number of ND openings to 26.
We have  THREE new ads this week, and two more re-running.  Those ads include  TWO ads for news director openings, ONE ad for an Assistant ND opening,  ONE ad for a Morning EP opening, and ONE ad for a Director of Content opening in a top 25 market.
Those positions (and others) are included in this week's listing of news management openings.
We have no items in Names in the News this week.  Please send us your newsworthy items at: rick@rickgevers.com
NEW NEWS DIRECTOR OPENINGS:
WQAD-TV, Moline, IL…we told you earlier this week that ND and Station Manager BILL CAREY was leaving to become ND for WPIX-TV in New York City.  More on that move below.  Bill's been the ND/Station Manager here for just over a year.  WQAD-TV is an ABC affiliate, and is owned by LocalTV.
KMIR-TV, Palm Springs, CA…JON FISCHER has left this Journal Broadcasting owned NBC affiliate after one year as news director.  Jon previously had spent six years as a news director in Salt Lake City, started a news department for WFTC-TV in Minneapolis, worked for ABC News in Los Angeles, and for three different Los Angeles stations.  His replacement will be the fifth news director in six years here.
NEW NEWS DIRECTORS NAMED:
WPIX-TV, New York City, NY…BILL CAREY returns to the Big Apple as ND for this Tribune owned CW affiliate.  He's currently the News Director and Station Manager for LocalTv's WQAD-TV in Moline, IL.  Bill's a former ND for WCBS-TV in New York, and also worked for WABC-TV in NYC.  In addition, Bill's been a news director in Detroit (WXYZ-TV) and a General Manager for Scripps' WFTS-TV in Tampa.  At WPIX, he replaces KAREN SCOTT who left the station in September after more than ten years as news director.
**** ***** ****
PAID ADS: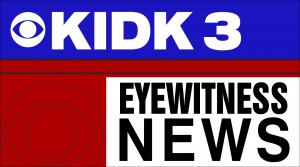 NEWS DIRECTOR, KIDK-TV, IDAHO FALLS, ID
Fisher Communications is looking for a dynamic, energetic and passionate person to lead the KIDK television newsroom in Idaho Falls, Idaho.
This hands-on leader will mentor reporters, put together schedules and prepare budgets. The News Director will also oversee day-to-day news and weather coverage – along with special projects.
Previous News Director experience is preferred, but not required. An exceptional Assistant News Director, Managing Editor or Executive Producer will be considered.
Please send resume to:
News Director
KIDK Television
1255 E. 17th Street
Idaho Falls, ID 83404
Or email:
jwareham@kidk.com
**** ***** ****

DIRECTOR OF CONTENT, KPTV/KPDX, PORTLAND, OR
Position Summary:
Oversee daily news operations including content choices, story selection, and crew assignments.  This position will oversee photographers, reporters, the assignment desk, and Special Projects.  This position will also do newsroom scheduling and provide coaching for on air performance and on air quality.
Essential Duties & Responsibilities:
Manage daily news operations and content
Manage and coach reporters, photographers, and assignment editors
Scheduling
Other duties as assigned
Make presentations upon understanding client needs using Powerpoint, positioning the benefits of working with us, closing the business.
Other duties as assigned.
Minimum Qualifications – All must be met to be considered.
BA or BS in Communications, Journalism or related field.  3+ years Newscast producing experience.  3+ years News management experience.
Skills and Abilities:
Detailed knowledge of current events and issues.
Journalistic principles as they apply to daily news reporting and longer-term investigative reporting.
Excellent organizational skills and ability to manage a number of people and projects on a variety of deadlines.
Interviewing, writing and producing skills.
Advanced Copy Editing skills.
Detailed knowledge or understanding of digital news gathering technology, including editing systems, web content, I.P. based video delivery systems, and other emerging technologies.
Please apply at www.meredith.com under careers.
Meredith Corporation, KPTV-FOX 12/PDX TV is an Equal Opportunity Employer
**** ***** ****

ASSISTANT NEWS DIRECTOR, WAFB-TV, BATON ROUGE, LA
WAFB-TV, the dominant CBS affiliate in Baton Rouge, LA, has an immediate opening for an Assistant News Director. The successful candidate will have the ability to manage a newsroom of dedicated journalists at the top rated news station in the market.
Our 10pm newscast averages a 40 share!   We are searching for a newsroom leader who can continue to guide our success and commitment to being Louisiana's News Channel.
Mail resume and cover letter to:
Anita Crouch, Human Resources
WAFB-TV
844 Government St.
Baton Rouge, LA 70802
or email to: acrouch@wafb.com.
No phone calls please. EOE-M/F/D/V
**** ***** ****

NEWS DIRECTOR, KSEE-TV, FRESNO, CA
You must indicate your referral source to be considered.
Successful network affiliate with a rich and proud history of achievement in a very competitive medium market has a place for an experienced, tech savvy, hands-on, motivational News Director to help write our digital future.
The successful candidate will lead an outstanding group of journalists by using modern technologies – while ensuring the traditional standards of journalistic excellence that have brought us respect and success in our community.
Working side by side with your team, you'll oversee daily coverage on air and on the web. You'll develop and execute long-term strategies in a team environment, finding great talent behind and in front of the camera, and discovering innovative ways to be successful while maintaining budget disciplines.
Send resume by e-mail or mail to:
KSEE Television, Inc.
Human Resources
5035 E McKinley Ave
Fresno, CA 93727
And via email to:
kseehr@ksee.com
**** ***** ****

MORNING EXECUTIVE PRODUCER, KOCO-TV, OKLAHOMA CITY
KOCO 5, Eyewitness News 5 in Oklahoma City, is looking for an aggressive and creative Executive Producer to manage our morning newscasts, digital efforts, special projects and wall to wall breaking news.
If you are highly organized, have great people skills, and can demonstrate you are one of the best show doctors in the country we want to hear from you.  Your tape should speak for itself.  We are interested in hearing from experienced Executive Producers, or line producers with at least 4 years experience.
KOCO is a Hearst-Argyle company with endless opportunities.  Qualified candidates should send aircheck from past week, and news philosophy (no phone calls please) to:
Stephanie Croswait
News Director
KOCO-TV
1300 E. Britton Rd.
Oklahoma City OK 73131
KOCO-TV is an equal opportunity employer and does not discriminate in the hiring, training or promotion of employees by reason of race, color, religion, sex, or national origin.  We are engaged in a continuing effort to seek out prospective applicants for employment with our company.  We earnestly solicit your assistance in obtaining employees and request that you refer prospective applicants to us at the address above.
Resumes will be accepted until a qualified candidate is identified.  Please note source of referral on all resumes/cover letters/applications.
**** ***** ****
OTHER NEWS MGMT. OPENINGS:
ASSISTANT NEWS DIRECTOR:
WTAE-TV, Pittsburgh, PA (listed 11/14/09)
WLWT-TV, Cincinnati, OH (listed 11/14/09)
WLNS-TV, Lansing, MI (listed 9/12/09)
WAFB-TV, Baton Rouge, LA (new listing this week, see ad above!)
EXECUTIVE NEWS PRODUCER:
KNXV-TV, Phoenix, AZ (Special Projects, listed 9/18/09)
KING-TV, Seattle, WA (AM EP, listed 8/28/09)
WTFS-TV, Tampa, FL (AM EP, new listing this week)
WXYZ-TV, Detroit, MI (listed 9/4/09)
WOFL-TV, Orlando, FL (listed 8/28/09)
KXTV,    Sacramento, CA (AM EP, relisted 9/25/09)
WTAE-TV, Pittsburgh, PA (listed 11/14/09)
KMBC-TV, Kansas City, MO (AM EP, listed 8/28/09)
WPEC-TV, West Palm Beach, FL (relisted 9/18/09)
WZZM-TV, Grand Rapids, MI (listed 8/7/09)
KOCO-TV, Oklahoma City, OK (AM EP, listed 11/14/09, see ad above)
KOAT-TV, Albuquerque, NM (listed 10/2/09)
WFTX-TV, Ft. Myers, FL listed 8/28/09)
WLTX-TV, Columbia, SC (relisted 9/18/09)
WPTA/WISE, Ft. Wayne, IN (listed 8/14/09)
DIRECTOR OF CONTENT:
KPTV/KPDX-TV, Portland, OR (new listing this week, see ad above!)
**** ***** ****
NAMES IN THE NEWS:
Nothing this week!  Please don't be shy about sending items along.  And if you have a photograph, we'll use it!
**** ***** ****
Here's a complete list of all stations that I believe have an ND opening, as of Saturday, November 21, 2009.
And if you know of updates, corrections, or additions to this list, please let me know via email at: rick@rickgevers.com
KNBC-TV   3000 W. Alameda Ave.            Burbank CA 91523
KNTV      2450 North First St.            San Jose CA 95131
NewsChannel 8  1100 Wilson Blvd.          Arlington VA 22209
WXYZ-TV   20777 W. 10 Mile Road           Southfield MI 48037
WTSP-TV   11450 Gandy Boulevard           St. Petersburg FL 33702
KUVS-TV   1710 Arden Way                  Sacramento CA 95815 ***
WZTV-TV   631 Mainstream Drive            Nashville TN 37228
KTVX-TV 2175 W. 1700 South     Salt Lake City UT 84104
WWMT-TV   590 W. Maple St.                Kalamazoo MI 49008
WBRE-TV   62 S. Franklin                  Wilkes-Barre PA 18701
KSEE-TV   5035 E. McKinley Ave.           Fresno CA 93727 (See ad above!)
WFTX-TV   621 SW Pine Island Rd.          Cape Coral FL 33991
WNWO-TV   300 S. Byrne Rd.                Toledo OH 43615
WHAM-TV 4225 W. Henrietta Rochester NY 14623
WHEC-TV, 191 East Ave,                    Rochester, NY 14604
KSPR-TV   999 W. Sunshine St.           Springfield MO 65807
WFFF-TV   298 Mountain View Dr.           Colchester VT 05446
WQAD-TV, 3003 Park 16th St.        Moline, IL 61265
KRNV-TV   1790 Vassar St.                 Reno NV 89502
WPBN/WTOM-TV 8518 M 72 West               Traverse City MI 49684
KHBS/KHOG-TV 2809 Ajax Avenue, # 200      Rogers AR 72758
WMGT-TV   PO Box 4328                     Macon GA 31208
WWAY-TV   615 N. Front St.                Wilmington NC 28401
KMIR-TV, 72920 Parkview Drive, Palm Desert, CA 92260
KIDK-TV 1255 E.17th St. Idaho Falls, ID 83404 (See ad above!)
KALB-TV   605 Washington St.              Alexandria LA 71301
*** (Spanish language)