Greetings:
Lots of news this week, but only ONE change in the news director ranks.
That move leaves our list open ND jobs at 20.
We have paid ads for TWO of those open ND positions, as well as a new and interesting ad for an EP of Medical News for a syndicator in Orlando.
As to news…lots of it, including obituaries for a longtime news manager and another for a longtime GM and broadcast executive. There's also a series of GM changes in New York, Milwaukee, and Cedar Rapids, a retirement of a longtime Raycom executive, and a new VP/GM for two 24 hour cable news operations in Florida.
Details on all those stories and more below.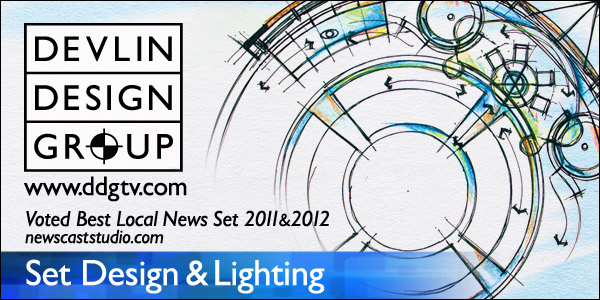 New News Director Opening:
None that I know of. If you know of one, please let me know via email: rick@rickgevers.com
Newly Named News Director:
WBAY-TV. Green Bay, WI…MATT KUMMER will be promoted to ND at the end of the year, upon the retirement of longtime ND TOM McCAREY. Matt's been the Assistant ND here for the past two years, and has previously worked in Detroit, Minneapolis, Indianapolis, Flint/Saginaw, Peoria, Eau Claire, WI, and has twice worked for WGBA-TV in Green Bay. We told you last month that Tom is retiring after 48 years at the station, an ABC affiliate now owned by Young Broadcasting.
Paid Help Wanted Ads: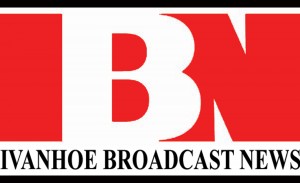 EP, Medical News, Ivanhoe Broadcast News, Orlando, FL:
Are you an inspired, creative and experienced television news manager, producer or reporter who has a passion for producing news stories that change lives? Do you want your stories aired on 100 TV stations across the country with the potential to be seen by 50 million viewers? Ivanhoe is looking for the right person to join our medical team and travel the world to produce stories that impact millions.
Ivanhoe Broadcast News is a nationally syndicated television news service. We cover medical breakthroughs, family health and news of interest to women. You must have at least 3 – 5 years experience as an anchor, reporter, news manager, field producer, or special projects producer in a top 70 market and be willing to move to Orlando. If you thrive on reporting life-changing news and putting an element of "wow" into every story, you're the one we're looking for. Candidates must have outstanding writing, copy editing, graphic sense and organizational skills. Being able to tell a great story through video is paramount to this job.
The EP will be responsible for overseeing a news team in-house, as well as a group of field producers nationwide. You will be responsible for producing exciting stories of your own with leading experts around the country.
Salary range: $45,000 to $60,000, plus benefits.
E-mail resume to mthomas@ivanhoe.com. Visit www.ivanhoe.com for more info on Ivanhoe.
No phone calls.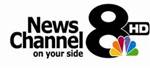 News Director, WFLA-TV, Tampa, FL:
Media General's NBC affiliate in Tampa, FL, WFLA-TV, is accepting applications for News Director.
If you're a news leader who possesses solid journalistic judgment, is aggressive about audience share growth, understands what it takes to build a winning culture and is looking for the right newsroom to make it all happen then you're reading the right job posting. WFLA is looking for a news leader with a proven broadcast and digital track record. The right candidate is a strategic thinker, a clear communicator and a collaborative department head.
We're looking for a news director that understands how to differentiate WFLA from the competition with strong, well branded reporting and a keen understanding of developing and implementing measurable strategies for audience growth on all platforms. Responsibilities also include: developing/hiring the team, research analysis, building budgets and overseeing our journalistic standards.
Qualifications needed include a Journalism degree, B. A. or B. S. from an accredited college or university and 5 years or more senior level news management experience at a network or network affiliated local television station.
Please complete the online application at https://jobs.mediageneral.com/JobDetails.asp?varID=FLA-000483, upload your resume and cover letter, or send your resume to:
WFLA
Attn: Human Resources
200 S. Parker Street
Tampa FL 33606
EOE M/F/D/V Background check and drug test required.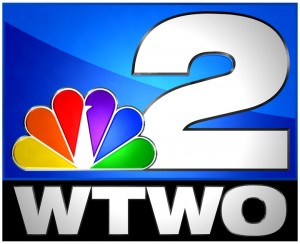 News Director, WTWO/WAWV, Terre Haute, IN:
WTWO (NBC) and WAWV (ABC) in Terre Haute, Indiana are looking for a News Director who is a dynamic leader and possesses a hands on approach to local news.
If you are inspired by producing quality, compelling local news that matters to the viewers we need to hear from you. In recent years the station's work has been recognized with numerous awards including the Indiana Broadcasters Association, a Society of Professional Journalists Sigma Delta Chi Award and numerous RTDNA Edward R. Murrow Awards. Our reporters have covered the Super Bowl, the Country Music Awards, and traveled to Auschwitz with a Holocaust survivor.
This is an incredible opportunity to continue excellence in local journalism while mentoring the next generation of storytellers and journalists while working for one of the fastest growing companies in the industry, Nexstar Broadcasting. Solid producing skills, the ability to coach and manage talent and superior communication skills are a must. Candidate will also be responsible for news content on our web portal www.mywabashvalley.com.
Bachelor's degree in Broadcast Journalism, or related field, or an equivalent combination of education and work related experience required. Minimum five years experience in News with at least two years in a leadership role.
Terre Haute was named the Community of the Year in Indiana in 2010 and is a great place to live and raise a family.
Cover letter and resume via email to tsturgess@wtwo.com or via mail to:
Tim Sturgess
VP/GM
WTWO-TV
PO Box 9268
Terre Haute, IN 47808
Other News Management Openings:
ASSISTANT NEWS DIRECTOR:
WFLA-TV, Tampa, FL (relisted this week)
KOIN-TV, Portland, OR (relisted this week)
WBNS-TV, Columbus, OH (listed 8/16/13)
WCPO-TV, Cincinnati, OH (relisted 11/3/13)
WIVB-TV, Buffalo, NY (listed 9/21/13)
WCYB-TV, Tri-Cities, TN (new listing this week)
EXECUTIVE NEWS PRODUCER:
KTVU-TV, Oakland/San Francisco, CA (2: AM & Spec. Projects, listing revised 10/4/13)
KRIV-TV, Houston, TX (AM & PM openings, relisted 10/4/13)
KNXV-TV, Phoenix, AZ (listed 9/28/13)
KCPQ-TV, Seattle, WA (relisted 9/28/13)
WFLA-TV, Tampa. FL (relisted this week)
KDVR-TV, Denver, CO (AM EP, listed 10/19/13)
KUSI-TV, San Diego, CA (relisted 11/9/13)
WSMV-TV, Nashville, TN (listed 11/3/13)
KSHB-TV, Kansas City, MO (AM EP, listed 10/19/13)
WDJT-TV, Milwaukee, WI (PM EP, relisted this week)
WSPA-TV, Spartanburg, SC (listed 10/11/13)
KATV, Little Rock, AR (AM EP, listed 10/19/13)
KTUL-TV, Tulsa, OK (listed 10/11/13)
WDTN-TV, Dayton, OH (Morning EP, listed 11/9/13)
KMTV, Omaha, NE (Morning EP, listed 10/18/13)
KCRG-TV, Cedar Rapids, IA (relisted 11/9/13)
WKBN-TV, Youngstown, OH (Digital EP, listed 10/25/13)
NEWS OPERATIONS MANAGER:
KCBS-TV, Los Angeles, CA (relisted 10/11/13)
WSB-TV, Atlanta, GA (Assistant News Ops. Mgr, listed 11/9/13)
MANAGING EDITOR:
WESH-TV, Orlando, FL (listed 11/3/13)
WCPO-TV, Cincinnati, OH (relisted 11/9/13)
Obituaries:
KEVIN HOWELL, who worked in a variety of markets, most recently as a producer in Portland, OR, died Wednesday of brain cancer at the age of 57. He's survived by his wife, JULIE MURPHY, and a daughter, SHELBY. Kevin worked in Houston, Huntsville, Wilkes-Barre/Scranton, Minneapolis, Columbus, OH, West Palm Beach, and Charleston, WV. You can learn more about Kevin, his passions, and his career, in this tribute.
RAY SCHONBAK, a veteran broadcaster who most recently served as GM of Tribune's KSWB-TV in San Diego, died Wednesday of cancer. He was 70, and is survived by his wife, DEBORAH. He'd served as a GM in Dallas and Minneapolis, and held corporate positions with Triad, Benedek, Koplar, and Emmis. More in this story from the San Diego Union-Tribune.
Situations Wanted:
We offer a free situations wanted ad to news managers who are out of work and looking for a new opportunity. If you'd like to state your case to a well targeted audience, email me an item (max. 150 words). You may include a link to a website, an email address, and a photo. You must include your name. I'll run it for one week. I don't represent or endorse those listed, but merely trying to help.
Names in the News:
Bright House Networks has promoted ALAN MASON to VP and GM of Orlando's News 13, Bay News 9 in Tampa, Bright House Sports Network, Local on Demand and InfoMas, effective at the end of the year. He's held the same role for Time Warner Cable's News 14 Carolinas for about 12 years. Alan has worked as a consultant for AR&D and spent seven years as ND for WLOS-TV in Asheville, NC. He replaces ELLIOT WISER. We told you earlier this summer that Elliot was leaving to become GM for WTSP-TV in Tampa.
WAYNE DAUGHTERY, Executive VP and COO of Raycom Media, will retire at the end of the year after 44 years in television. He first joined Raycom in 1997. More in this news release.
GM Notes:
RICH GRAZIANO has been promoted to GM of Tribune's WPIX-TV in New York City. He's been GM at Tribune's WTIC-TV in Hartford since 2005.
JIM HALL, longtime GM of Weigel's WDJT-TV in Milwaukee, has been promoted to headquarters in Chicago as VP of Business Development. His promotion is one of a series of moves on the corporate staff, as you can learn in this memo.
KERRY JOHNSON left his job as GM of KGAN/KFXA-TV in Cedar Rapids, IA, earlier this month.
Finally, our apologies to new WJZY/WMYT-TV (Charlotte, NC) Assistant ND NED HIBBERD, whose last name I misspelled in reporting his hire last week.
Our Full List of ND Openings:
Here is my list of stations with open ND jobs, as of Sunday, November 24, 2013:
If you know of any additions/deletions/updates, please email me at: rick@rickgevers.com
KWHY-TV 1201 West 5th St., # T-900 Los Angeles CA 90017 *
KTTV 1999 S. Bundy Dr. Los Angeles CA 90025
KUVN-TV 2323 Bryan St. # 1900 Dallas, TX 75201 *
WXYZ-TV 20777 W. 10 Mile Road Southfield MI 48037
WFLA-TV 200 S. Parker St. Tampa FL 33606 (see ad above!)
WVIT-TV 1422 New Britain Avenue West Hartford, CT 06110
KSAT-TV 1408 N. Saint Mary's San Antonio TX 78215
KVDA-TV 6234 San Pedro San Antonio TX 78216 *
WHP-TV 3300 North 6th Street Harrisburg PA 17110
WHAS-TV 520 W. Chestnut St. Louisville KY 40203
WALA-TV 1501 Satchel Paige Blvd. Mobile AL 36606
WKEF/WRGT-TV 45 Broadcast Plaza Dayton OH 45408
WHEC-TV 191 East Ave. Rochester NY 14604
WAAY-TV 1000 Monte Sano Boulevard Huntsville AL 35801
WTXL-TV 1620 Commerce Blvd Midway FL 32343
KYTX-TV 2211 ESE Loop 323 Tyler TX 75701
WJHG-TV, 8195 Front Beach Rd. Panama City Beach FL 32407
WTWO-TV PO Box 9268 Terre Haute IN 47808 (see ad above!)
WLIO-TV 1424 Rice Ave. Lima OH 45805
KVEO-TV 394 N. Expressway Brownsville TX 78521
* Spanish language station