Thursday, December 1, 2011 UPDATE:
There's a new ND in a top five market today.
TOM DAVIS has been promoted to VP/News Director for WPVI-TV, the ABC o-and-o in Philadelphia.
Tom's been the Assistant ND there for almost nine years, and previously worked in Washington, DC, Cleveland, and Youngstown, OH.
At WPVI, he replaces CARLA CARPENTER who was promoted to Senior VP of Digital Media for the ABC owned stations in October.  Carla was ND here for 14 years.
We'll have a lot of news in tomorrow's regular edition of our weekly newsletter.  As often happens after a book, a number of new ND openings.
**** ***** ****
Greetings:
I hope your holiday was pleasant.
We have ONE new opening to tell you about this week, TWO new news directors, and (in a category we don't see often) ONE new/old news director in this week's report. That brings our total of open ND positions to 27.
We have a paid help wanted ad for one of those openings, and another help wanted ad for a unique position with a major broadcast group.
And time is running out to take advantage of a free offer from one of our other advertisers.
We've also updated our list of Other Names Management Openings. In Names in the News, good news for two former RTNDA (now RTDNA) chairs.
All that and more after this week's changes.
New News Director Openings:
KSAX-TV, Alexandria, MN…JOEL LUNDSTAD is leaving after just two months as ND to return to his old job as ND for KULR-TV in Billings, MT (more on that below).
Newly Named News Directors:
KOAA-TV, Colorado Springs, Co…MICHAEL LANGLEY has been named ND for this Cordillera Communications owned NBC affiliate. Michael's worked in Sacramento (KXTV and KOVR-TV) and Washington, DC (WTTG-TV). For the past few years he's operated a hyper-local website in the Sacramento area. Michael replaces CINDY AUBREY who left the station in July after eight years as ND to take a job with the city of Colorado Springs.
KTSM/KDBC-TV, El Paso, TX…LAUREN MACIAS-CERVANTES returns to a newsroom as the new ND for this ComCorp owned NBC/CBS duopoly. For the last five years she's been working for a non-profit organization in El Paso. She began her career as an intern at KTSM, worked at KDBC while in college, and after graduation moved to KFOX-TV in El Paso for nine years. Lauren started there as a producer and rose to EP. She replaces HOLLIS GRIZZARD who will help Lauren with the transition before leaving the stations. Hollis was ND there for two years and will announce his next job soon.
New/Old News Director:
KULR-TV, Billings, MT…JOEL LUNDSTAD returns as ND here after a two month run as ND for KSAX-TV in Alexandria, MN. Joel had been ND here from August, 2007 until last August when he left for Alexandria.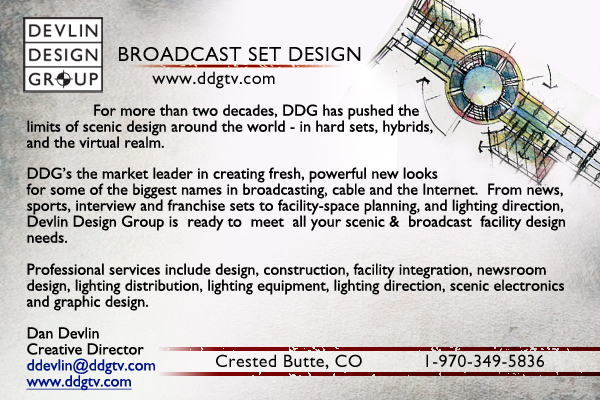 Help Wanted Ads: 

Senior Director of News, Central Florida News 13, Orlando, FL:
Central Florida News 13 is seeking a unique, forward thinking and experienced leader for the position of Sr. Director of News. This candidate will be overseeing an award-winning team of journalists providing around-the-clock local television news coverage for viewers in the Orlando/Daytona Beach/Melbourne, FL, market. This position requires a hands-on leader who can coach and develop talent, inspire a passion for excellence, and who thrives on new technology and innovation. Previous News Director experience a must, along with a track record of aggressive and strategic news and weather coverage.
JOB RESPONSIBILITIES INCLUDE:
Developing news coverage strategy for 24-hour local news channel, web site, and on-demand products;
Daily newscast analysis for quality control and program growth;
Collaborating editorially with other stations within Bright House Network's Local Programming Group;
Leading and inspiring a talented and accomplished team committed to providing outstanding local coverage.
This is an exceptional opportunity to take your career to the next level at a station utilizing the very latest state-of-the-art technology. We have the finest tools available and an exceptional team using them. In the past year alone News 13 has won, among others, a national SPJ breaking news award, regional Edward R. Murrow award for its website, and a national Walter Cronkite Award for Political Reporting. The best candidate for this job will be a leader who appreciates the tradition of television news and who is also constantly looking for ways to establish new and creative coverage traditions for News 13 and its viewers.
Apply online at www.mybrighthouse.com
Central Florida News 13 is an Equal Opportunity Employer – EOE – all qualified candidates are encouraged to apply.
**** ***** ****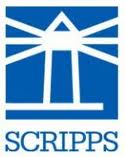 Content Recruiter, E.W. Scripps, Cincinnati, OH:
Do you have a passion for news and recruiting? The E. W. Scripps Company has an opportunity for you to make a significant impact by recruiting top talent who will continue to produce quality journalism and serve our local communities. The Content Recruiter will establish a local and national recruiting plan with a focus on identifying and attracting leaders for newsroom roles for the Scripps TV Station Group. The content recruiter will partner closely with the broadcast executive team and with General Managers, HR leaders and News Directors at our stations.
The Content Recruiter will serve as a member of the corporate recruiting team with involvement in recruiting-related activities that serve the company as a whole. We are seeking a dynamic and engaging recruiter who will:
Demonstrate an understanding of market/industry trends and their related effect on talent acquisition.
Establish and coordinate the recruiting process to attract a well-qualified and diverse workforce.
Conduct regular meetings with hiring managers and human resources to determine the effectiveness of the recruiting plans and their implementation.
Deliver metrics related to key performance indicators and interpret the story they tell.
Develop a pool of qualified candidates in advance of need by utilizing aggressive sourcing strategies.
Work effectively with talent agents and external recruiters in both sourcing and hiring qualified candidates.
Post openings with professional organizations and via social media avenues; use social and professional networking sites to identify, source and create connections with both active and passive candidates
Please visit www.scripps.com/careers for more information on this position, Requistiion #3810. You may also contact Laura Tomlin, Senior Manager Recruiting via email at laura.tomlin@scripps.com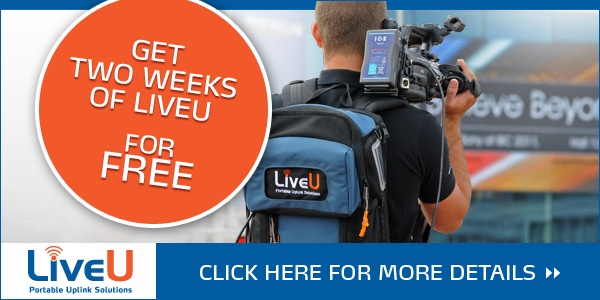 Other News Management Openings:
ASSISTANT NEWS DIRECTOR:
WFLD-TV, Chicago, IL (relisted 9/10/11)
WOIO/WUAB-TV, Cleveland, OH (listed 10/14/11)
KSDK-TV, St. Louis, MO (relisted 9/17/11)
WISH-TV, Indianapolis, IN (listed 10/28/11)
WRTV, Indianapolis, IN (relisted 10/28/11)
WAVY-TV, Norfolk, VA (listed 10/7/11)
WREG-TV, Memphis, TN (relisted this week)
WTEN-TV, Albany, NY (new listing this week)
KTUL-TV, Tulsa, OK (listed 10/14/11)
WRDW-TV, Augusta, GA (new listing this week)
KTVM-TV, Bozeman, MT (listed 9/17/11)
EXECUTIVE NEWS PRODUCER:
KXAS-TV, Dallas/Ft. Worth, TX (AM EP, listed 11/11/11)
The Weather Channel, Atlanta, GA (listed 9/23/11)
KPRC-TV, Houston, TX (AM EP, listed 10/7/11)
KUNS-TV, Seattle, WA (new listing this week) **
KTVI/KPLR-TV, St. Louis, MO (listed 9/10/11)
KPTV, Portland, OR (AM EP, listed 9/10/11)
KOIN-TV, Portland, OR (listed 9/17/11)
WTAE-TV, Pittsburgh, PA (Dayside EP, relisted this week)
WRAL-TV, Raleigh, NC (relisted 11/11/11)
WSMV-TV, Nashville, TN (AM EP, listed 10/28/11)
KTVX-TV, Salt Lake City, UT (AM EP, listed 11/18/11)
WCPO-TV, Cincinnati, OH (PM EP, listing revised 8/12/11)
WPEC-TV, W. Palm Beach, FL (listed 10/7/11)
WPMT-TV, Harrisburg, PA (AM EP, listing revised 10/14/11)
WHBQ-TV, Memphis, TN (relisted 9/23/11)
WINK-TV, Fort Myers, FL (Dayside EP, listed 10/28/11)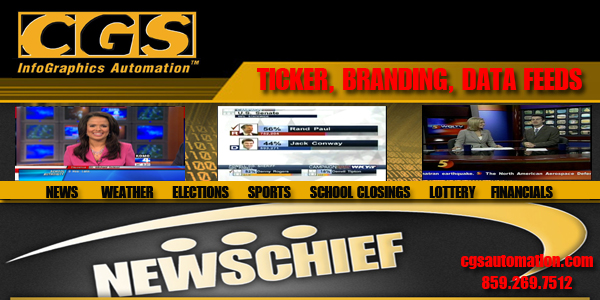 Names in the News:
Congratulations to two former RTDNA (now RTDNA) chairpersons who are in the news this week.
TOM BIER has been promoted to General Manager for WISC-TV in Madison, WI.  Tom's worked for this Morgan Murphy station for 37 years, including 23 years as news director.  Most recently he's been Vice President and Station Manager for WISC.
MARCI BURDICK will be one of four people honored with RTDNF First Amendment awards.  Marci is currently Senior VP of Broadcasting for Schurz Communications.  She's a former ND and anchor in Springfield, MO, and Rapid City, SD, and a GM in Augusta, GA.  Also honored are NBC News President STEVE CAPUS, ABC News Correspondent MARTHA RADDATZ, and radio newsman JIM BOHANNON.
The Full List:
To the best of my knowledge, here is the list of stations with open news director jobs, as of Friday, November 25, 2011.
If you know of any additions/deletions/changes/updates, please email me at: rick@rickgevers.com
NY 1 News                                             75 Ninth Ave. New York NY 10011
WPVI-TV                                              4100 City Line Ave. Philadelphia PA 19131-1691
KDFW-TV                                             400 N. Griffin St. Dallas TX 75202
New England Cable News                160 Wells Ave. Newton MA 02459
WFDC-TV                                            101 Constitution Ave. NW Washington DC 20001  **
Central Florida News 13                  20 N. Orange #13, Orlando, FL 32801
KGW-TV                                                1501 SW Jefferson St. Portland OR 97201
WACH-TV                                            1400 Pickens St. Columbia SC 29201
WSYR-TV                                             5904 Bridge St. Syracuse NY 13057
WICS/WICD-TV                                2680 E. Cook St. Springfield IL 62703
KHGI-TV                                              13 S. Highway 44 Kearney NE 66848
KCOY/KKFX-TV                              1211 W. McCoy Santa Maria CA 93455
KVII-TV                                                One Broadcast Center Amarillo TX 79101
WJFW-TV                                           3217 County Road G Rhinelander WI 54501
KRCG-TV                                            Highway 54 North Holts Summit MO 65043
KAUZ-TV                                             PO Box 25 Wichita Falls TX 76309
WFXL-TV                                             1211 N. Slappey Blvd. Albany GA 31707
KTUU-TV                                             701 E. Tudor Rd. #220 Anchorage AK 99503
WTOV-TV                                           9 Red Donley Plaza Steubenville OH 43952
KSWT-TV                                             1301 Third Ave. Yuma AZ 85364
KGNS-TV                                             120 W. Delmar Blvd. Laredo TX 78045
KKCO-TV                                             2325 Interstate Ave. Grand Junction CO 81505
WTAP-TV                                            One TV Plaza Parkersburg WV 26101
KGWN-TV                                           2923 E. Lincolnway Cheyenne WY 82001
KSAX-TV                                          PO Box 189 Alexandria, MN 56308
** Spanish language station