Greetings:
I hope you had a terrific holiday.
We have  TWO new ND openings to share with you this week, and  ONE newly named ND.  That brings our count of open ND jobs to 22.
We have a new help wanted ad for an EP/Special Projects.  And in Names in the News, lots of activity to report.
All that's below, after this week's changes:
New News Director Openings:
WTNH/WCTX-TV, New Haven, CT…KIRK VARNER is leaving this LIN owned ABC/MyTV duopoly to become ND at WKRC-TV in Cincinnati.  (More on that below).  Kirk's been ND here for nine years.
KRNV-TV, Reno, NV…MARY BETH FARRELL is giving up her dual role as GM and ND to concentrate on her GM responsibilities, so this Sunbelt Communications owned NBC affiliate is searching for a new ND.  Mary Beth's held both roles for about a year.
New News Directors:
WKRC-TV, Cincinnati, OH…KIRK VARNER will be the next ND for this Newport-owned CBS affiliate.  As mentioned above, Kirk has spent the last nine years running the news department for LIN's WTNH/WCTX-TV (ABC/MyTV) in Hartford, CT.  He's also worked in New York, Boston, Buffalo, spent four years as ND for ESPN's SportsCenter, and also ran a Time Warner Cable News operation for six years.  In Cincinnati, he replaces ELBERT TUCKER who left the station in September to become ND for WBNS-TV in Columbus, OH.
**** ***** ****
Help Wanted Ad:
EP, Special Projects, WTMJ-TV, Milwaukee, WI:
Duties:
Produce demo-targeted, in-depth stories; research stories, set up and conduct interviews, log and write stories; work with investigative, health and consumer reporters on their projects; work with other departments to coordinate graphics, editing, and teases; post content to website; produce half-hour investigative, health and consumer specials; fill in as newscast line producer on occasion; and other duties as assigned by management; candidate must be willing to work odd, long hours and be willing to travel.
Skills:
Candidate must have strong writing and interviewing skills; knowledge of investigative procedures; ability to coordinate graphics, video and web content; and the ability to produce demo-targeted, in-depth, compelling stories; ability to work closely with others under deadline pressure; excellent written and verbal communication skills necessary.
Experience:
Minimum of three years news producing experience preferred; must have field-producing experience.
Education:
College degree with broadcast communication or journalism emphasis preferred.
Send resume and cover letter to:
Bill Berra
VP News
720 E. Capitol Drive
Milwaukee, WI 53212
or via email to: bberra@todaystmj4.com
Journal Broadcast Group is an Equal Opportunity Employer
**** ***** ****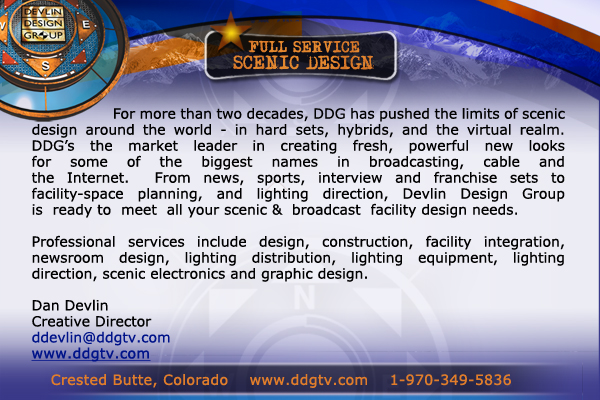 **** ***** ****
Other News Management Openings:
Assistant News Director:
WGCL-TV, Atlanta, GA (relisted this week)
WVIT-TV, Hartford, CT (listed 10/3/10)
KMBC-TV, Kansas City, MO (listed 10/22/10)
WBMA-TV, Birmingham, AL (listed 10/22/10)
WBRC-TV, Birmingham, AL (listed 11/14/10)
WJAR-TV, Providence, RI (listed 11/21/10)
WNEM-TV, Saginaw, MI (listed 10/29/10)
KREM-TV, Spokane, WA (listed 8/20/10)
WCTI-TV, New Bern, NC (listed 10/22/10)
Executive News Producer:
WRNN-TV, Rye Brook, NY (listed 10/22/10)
KTVU-TV, Oakland/San Francisco, CA (AM EP, relisted 11/14/10)
KRON-TV, San Francisco, CA (AM EP, listed 10/22/10)
WMAR-TV, Baltimore, MD (Nightside EP, listed 10/15/10)
KSHB-TV, Kansas City, MO (listed 11/14/10)
WCPO-TV, Cincinnati, OH (Special Projects EP, listed 9/6/10)
WKRC-TV, Cincinnati, OH (listed 8/13/10)
WXIX-TV, Cincinnati, OH (PM EP, listed 11/5/10)
WSYX/WTTE-TV, Columbus, OH (listed 10/29/10)
WBRC-TV, Birmingham, AL (listed 11/14/10)
KOKI-TV, Tulsa, OK (AM EP, listed 9/10/10)
KSLA-TV, Shreveport, LA (Morning EP, relisted 9/17/10)
KHQ-TV, Spokane, WA (listed 9/6/10)
Special Projects Producer:
WTMJ-TV, Milwaukee, WI (new listing this week, see ad above!)
KTVX-TV, Salt Lake City, UT (listed 10/10/10)
Managing Editor:
WJAR-TV, Providence, RI (listed 11/21/10)
Digital Media Manager:
KCRA-TV, Sacramento, CA (listed 10/3/10)
Senior Manager News Operations:
Source Media Group, Cedar Rapids, IA (listed 9/10/10)
**** ***** ****
Names in the News:
WGCL-TV (Atlanta) ND STEVE SCHWAID is assuming some additional responsibilities within station owner Meredith.  He's been named VP of Digital Content for Meredith.  Steve joined the company in June, 2008, when he took the job in Atlanta.  He also spent many years working for NBC in a variety of roles.
Congratulations to SHAWNDA COLE who's been promoted to morning EP for WKMG-TV in Orlando.  She had been the 6:00 producer there.
TIFFANI LUPENSKI has been named Assistant News Director for KATU-TV in Portland, OR.  She spent the last year or so as an EP at KCPQ-TV in Seattle, worked as an EP and producer for KUSA-TV in Denver for six years, and also worked for CNN.  Tiffani also worked as a reporter/anchor in Birmingham, AL, and Lake Charles, LA.
CORRINE GENSLER returns to Western New York as the joins WHAM-TV in Rochester, NY, as Executive Producer.  She's been working for WKRN-TV in Nashville for the past five years, but she produced in Elmira before that.
A veteran North Dakota newsman is returning to the anchor desk.  CHARLEY JOHNSON will anchor for WDAZ-TV, the Forum Communications owned ABC affiliate in Grand Forks, ND.  He stepped down as GM for KVLY/KXJB in Fargo earlier this year.  Charley spent more than 30 years as an anchor and/or news director in Fargo.
Finally, apologies to CARRIE HOFMANN whose last name I misspelled last week in reporting her move to Charlotte as the new Assistant ND for WCNC-TV.
**** ***** ****
The Full List:
To the best of my knowledge, here is the list of stations with open news director jobs, as of Sunday, November 28, 2010.
If you know of any additions/deletions/changes/updates, please email me at: rick@rickgevers.com
KHOU-TV   1945 Allen Parkway                       Houston TX 77019
WCCO-TV    90 S. 11th St.                                    Minneapolis MN 55403
WTHR-TV   1000 N. Meridian St.                    Indianapolis IN 46204
WTNH/WCTX-TV 8 Elm St.                        New Haven CT 06510
WJXT-TV    4 Broadcast Place                            Jacksonville FL 32247
WWL-TV     1024 N. Rampart St.                       New Orleans LA 70116
WTEN-TV    341 Northern Blvd.                         Albany, NY 12204
KMSB-TV     1855 N. 6th Ave.                             Tucson, AZ 85705
WNWO-TV   300 S. Byrne Rd.                           Toledo OH 43615
KVEO-TV    349 N. Expressway                         Brownsville TX 78521
WSBT-TV   1301 E. Douglas Rd.                        Mishawaka IN 46545
WJAC-TV   49 Old Hickory Lane                      Johnstown PA 15905
KRNV-TV 1790 Vassar St.                            Reno NV 89502
KSFY-TV    300 N. Dakota Ave. #100              Sioux Falls SD 57104
KVAL-TV   4575 Blanton Road                          Eugene OR 97405
WMGT-TV PO Box 4328                                      Macon GA 31208
KTKA-TV   2121 SW Chelsea Dr.                       Topeka KS 66614
WJHG-TV  8195 Front Beach Rd.                     Panama City Beach FL 32407
KTEN-TV   10 High Point Circle                        Denison TX 75020
KXII-TV     4201 Texoma Parkway                    Sherman TX 75090
KGNS-TV   120 W. Delmar Blvd.                       Laredo TX 78045
KFBB-TV   3012 Highwoods Blvd.                    Great Falls MT 59403