Greetings:
We're delayed by travel (more on that below) and a compelling Colts-Texans Sunday Night football game!
This week's report features ONE new opening (in the second market) and THREE newly named news directors. bringing our list of open ND jobs to 20.
We have a paid ad for ONE of those ND openings, as well as ads for a corporate ND position and three news management positions in a variety of markets.
And there's just one item in our Names in the News category..please send me your news.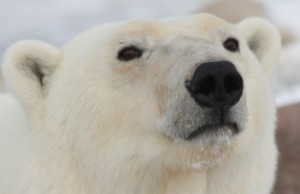 I mentioned travel above…I spent most of the week in Churchill, Manitoba, with a group from the Indianapolis Zoo to observe the annual polar bear migration. We saw polar bears in the wild (click here) and also spent some time at Wapusk Adventures in Churchill where we went dog sledding (my first time, click here for that video). And we spent time with DR. STEVEN AMSTRUP, chief scientist of Polar Bears International and winner of the 2012 Indianapolis Prize (click here for more on him).
It was a great trip if you ever get the opportunity to go to Churchill.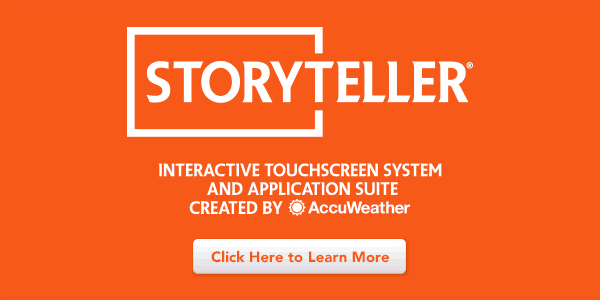 New News Director Opening:
KTTV-TV, Los Angeles, CA…KINGSLEY SMITH has left this FOX o-and-o after two years as ND and after 20 years working for FOX owned stations. In addition to KTTV, Kingsley's been ND for WTXF-TV in Philadelphia and KTVI-TV in St. Louis (when FOX owned the station). He first joined FOX as a producer for KDFW-TV in his native Texas, and worked his way up to Assistant ND. Kingsley's also worked in Norfolk and Tyler, TX.
And while it's not a new opening, we want to call your attention to the opening at WALA-TV in Mobile, which is advertising that opportunity in this week's newsletter.
Newly Named News Director:
KPHO-TV, Phoenix, AZ…congratulations to Assistant ND LEONA WOOD who's been promoted to ND for this Meredith owned CBS affiliate. It's her second ND job: earlier in her career she was the ND for KXLY-TV in Spokane, WA. She's also worked as a producer in Seattle and as an EP for KTVK-TV in Phoenix. Leona's worked here for six years and has been the interim ND since MICHELLE DONALDSON left earlier this year to return to Albuquerque as ND for KOB-TV.
KOAA-TV, Colorado Springs, CO…KELLY DUFFY joins this NBC affiliate (owned by Cordillera) as ND. She's been the Assistant ND for KSBW-TV in Salinas-Monterey. Earlier in her career she worked as an anchor/reporter for KSNW-TV in Wichita. Kelly succeeds DAVID RANDALL who's moved to a new position at the station overseeing the news content on the internet.
WETM-TV, Elmira, NY…BOB ROCKSTROH will be the next ND here. He's been an ND in Providence, Hartford, and Ft. Wayne, and has worked for FIOS1, (Verizon's news operation in New York), and in San Francisco, Minneapolis, and San Diego. At WETM, a Nexstar owned NBC affiliate, he replaces SCOTT LEVY who was promoted to ND at Nexstar's WTAJ-TV in Altoona, PA.
Paid Help Wanted Ads:

News Director, WALA/WFNA-TV, Mobile, AL:
WALA-TV & WFNA -TV, the LIN Media duopoly in Mobile, Al is seeking an experienced news professional for the position of News Director.
The ideal candidate will have a broad range of experience in leading and supervising a multi-platform news staff. Our News Director will be a strategic thinker with a keen understanding of developing and implementing measurable strategies for audience growth on all platforms. They will have an unwavering focus on brand. They will be a motivational force and believe in strong community involvement.
Experience:
Applicant must have at least five years' experience as multi-platform news manager.
Requirements:
College degree in journalism or communications preferred.
Resumes to: Gary Yoder, General Manager , WALA-TV & WFNA-TV, via email to: gary.yoder@fox10tv.com
No phone calls please.

Executive Producer, WSMV-TV, Nashville, TN:
WSMV-TV is looking for an innovative and proactive Executive Producer to keep our newscasts and producing team moving forward.
The Executive Producer supervises the look and content of multiple newscasts in order to ensure accuracy, quality, and adherence to ratings and research strategies. Responsible for generating coverage ideas, creating and improving newscast elements, and reviewing scripts. Will also be involved in a wide array of newsroom decisions and projects as a member of a collaborative news management team.
The EP is responsible for year-round performance management of our producers and associate producers, and must have a demonstrated track record of strong coaching and direct feedback. Other projects and responsibilities as assigned by news director. Must be willing to work long or unusual hours as news needs require, including occasional nights, overnights, weekends, and holidays.
Bachelor's degree in Journalism, Communications or related field. Minimum five years producing newscasts. Two years as Executive Producer or Supervising Producer preferred. INews proficiency, computer and newsroom software. Excellent leadership skills.
Please apply through the Meredith Careers Center: www.meredith.apply2jobs.com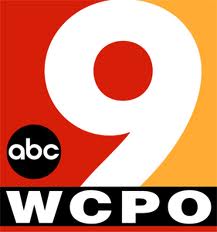 Assistant News Director, WCPO-TV, Cincinnati, OH:
The E.W. Scripps owned ABC affiliate in Cincinnati, seeks an Assistant News Director who is a strong show doctor ready for their next challenge. You should be high-energy, aggressive with breaking news and know how to think big. You will supervise the daily operation of the newsroom, guide coverage across platforms, directly supervise the reporting staff and assist in leading special event coverage.
Ideal candidate will have a minimum of 3 years newsroom management experience with a strong and successful producer background. Candidate must also demonstrate exceptional news judgment and newsgathering skills. Superior writing and storytelling skills are also required.
Qualified applicants can apply online at www.scripps.com/careers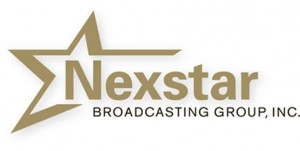 Director of Local Content Development, Nexstar Broadcasting:
Nexstar Broadcasting Group is seeking an accomplished news manager to help lead local content initiatives across the group.
The position of Director of Local Content Development-West Region will work with our growing portfolio of stations to advance our strong multi-platform approach by providing leadership with our broadcast news products, web and mobile content initiatives, and in social media engagement. Position will work closely with the Operations team to build on our Company's approach to "Local" while working with our Co-Chief Operating Officers and Senior Vice Presidents on projects, brand development and market evaluations.
Content is the key to drive "Local" and the development of group wide content initiatives growing ratings and revenue will be essential across all local markets. At Nexstar, we have a great team that believes in the quality of our local product. We are looking for an experienced news leader to complement our team and contribute to our growing portfolio of stations. Ideal candidate should have at minimum 5 years of News Management experience.
Travel is required.
The position will be based at the company's headquarters in Irving, Texas.
You can learn more about the duties and responsibilities and apply by clicking here.

Digital Executive Producer, WKBN-TV, Youngstown, OH:
WKBN 27 First News is looking for a true leader of content creation for our mobile applications, websites and social media.
This is a great opportunity for a current TV producer or reporter with a passion for writing and web posting to gain management experience.
The Digital Executive Producer oversees one of the busiest and fastest-growing websites in the Youngstown area, covering big city news in a small market. The position requires diverse skills that include news gathering, posting stories, creating additional content based on broadcast stories and researching stories for all platforms.
We produce 8 ½ hours of High-Definition, live news on 3 network affiliates every day from 2 studios. We have the resources to tell the big stories: 2 live trucks, live backpacks, laptop editors, brand new field cameras and a remote production truck.
You'll also get to live in a community with great food, great people and the 2nd largest city park east of the Mississippi – Mill Creek Metroparks. Youngstown is midway between Pittsburgh and Cleveland. You can be at a Browns or Steelers game in an hour.
If you believe in being first with breaking news, finding a new way to tell every story and want to be a leader on the team with a winning strategy, send your work examples to:
Mitch Davis
Assistant News Director
WKBN-TV
3930 Sunset Boulevard
Youngstown OH 44512
Or via email to: mdavis@wkbn.com
Other News Management Openings:
ASSISTANT NEWS DIRECTOR:
WFLA-TV, Tampa, FL (listed 9/21/13)
KOIN-TV, Portland, OR (listed 9/28/13)
WBNS-TV, Columbus, OH (listed 8/16/13)
WCPO-TV, Cincinnati, OH (relisted this week, see ad above!)
WBMA-TV, Birmingham, AL (listed 9/1/13)
WIVB-TV, Buffalo, NY (listed 9/21/13)
WDTN-TV, Dayton, OH (listed 9/6/13)
KFVS-TV, Cape Girardeau, MO (relisted 10/25/13)
WFXG-TV, Augusta, GA (listed 9/1/13)
EXECUTIVE NEWS PRODUCER:
KRON-TV, San Francisco, CA (2 openings, AM & Dayside, listing revised 9/1/13)
KTVU-TV, Oakland/San Francisco, CA (2: AM & Spec. Proj. , listing revised 10/4/13)
KRIV-TV, Houston, TX (AM & PM openings, relisted 10/4/13)
KNXV-TV, Phoenix, AZ (listed 9/28/13)
KCPQ-TV, Seattle, WA (relisted 9/28/13)
WFLA-TV, Tampa. FL (listed 9/21/13)
KDVR-TV, Denver, CO (AM EP, listed 10/19/13)
KUSI-TV, San Diego, CA (relisted 9/1/13)
WSMV-TV, Nashville, TN (new listing this week, see ad above!)
KSHB-TV, Kansas City, MO (AM EP, listed 10/19/13)
WDJT-TV, Milwaukee, WI (PM EP, listing modified 9/21/13)
WSPA-TV, Spartanburg, SC (listed 10/11/13)
WAVE-TV, Louisville, KY (PM EP, listed 9/1/13)
KATV, Little Rock, AR (AM EP, listed 10/19/13)
KTUL-TV, Tulsa, OK (listed 10/11/13)
KMTV, Omaha, NE (Morning EP, listed 10/18/13)
KCRG-TV, Cedar Rapids, IA (listed 9/1/13)
WKBN-TV, Youngstown, OH (Digital EP, listed 10/25/13, see ad above!)
NEWS OPERATIONS MANAGER:
KCBS-TV, Los Angeles, CA (relisted 10/19/13)
MANAGING EDITOR:
WESH-TV, Orlando, FL (new listing this week)
WCPO-TV, Cincinnati, OH (relisted 10/4/13)
Situations Wanted:
We offer a free situations wanted ad to news managers who are out of work and looking for a new opportunity. If you'd like to state your case to a well targeted audience, email me an item (max. 150 words). You may include a link to a website, an email address, and a photo. You must include your name. I'll run it for one week. I don't represent or endorse those listed, but merely trying to help.
Name in the News:
ROBERTA PETTERSON has been promoted to Assistant ND for WSMV-TV in Nashville, where she had been the EP. (The station is searching for her replacement…see their ad above). Roberta joined this NBC affiliate in March. She had been the ND at WZTV, the FOX affiliate in Music City, and has also worked in Cleveland, Pittsburgh, and Tulsa.
Our Full List of ND Openings:
Here is my list of stations with open ND jobs, as of Sunday, November 3, 2013:
If you know of any additions/deletions/updates, please email me at: rick@rickgevers.com
KWHY-TV 1201 West 5th St., # T-900 Los Angeles CA 90017 *
KTTV 1999 S. Bundy Dr. Los Angeles CA 90025
WXYZ-TV 20777 W. 10 Mile Road Southfield MI 48037
KDEN-TV 2851 S. Parker Rd. #1130 Denver CO 80014
KSAT-TV 1408 N. Saint Mary's San Antonio TX 78215
KVDA-TV 6234 San Pedro San Antonio TX 78216 *
WHP-TV 3300 North 6th Street Harrisburg PA 17110
WHAS-TV 520 W. Chestnut St. Louisville KY 40203
WALA-TV 1501 Satchel Paige Blvd. Mobile AL 36606
WKEF/WRGT-TV 45 Broadcast Plaza Dayton OH 45408
WEYI-TV 2225 W. Willard Road Clio MI 48420
WBAY-TV 115 S. Jefferson St. Green Bay WI 54301
WHEC-TV 191 East Ave. Rochester NY 14604
WAAY-TV 1000 Monte Sano Boulevard Huntsville AL 35801
WTXL-TV 1620 Commerce Blvd Midway FL 32343
KYTX-TV 2211 ESE Loop 323 Tyler TX 75701
WJHG-TV, 8195 Front Beach Rd. Panama City Beach FL 32407
WTWO-TV PO Box 9268 Terre Haute IN 47808
WLIO-TV 1424 Rice Ave. Lima OH 45805
KVEO-TV 394 N. Expressway Brownsville TX 78521
* Spanish language station