Greetings:
There are TWO new News Directors in this week's report, both of them veteran NDs taking on new challenges.  And, to the best of my knowledge, there are  NO new ND openings.
That brings our count of open ND jobs to just 21.
We have a new ad for an Assistant ND opening in a top ten market.  And we're repeating two ads for very attractive ND jobs, and another ad for an Ohio EP position.
Speaking of EP openings…we have 19 listed in our Other News Management Openings.  Four of them are in Ohio, and three of those in Cincinnati, including a new one just added this week.
In Names in the News, details about the retirement of a longtime Minnesota newsman, a new Assistant ND in New Orleans, and a family owned consulting firm grows…by hiring another family member.
That's all below…after this week's changes:
New News Director Openings:
None, that I know of.  If you know of any, please email me at: rick@rickgevers.com
Newly Named News Directors:
WBND/WCWW-TV, Mishawaka, IN…(that's the South Bend market)…AARON RAMEY will be the first ND for this Weigel Broadcasting owned ABC/CW duopoly.  Aaron's been an ND in San Antonio, Louisville, and Knoxville, and has also worked in Orlando, Pittsburgh, and Dayton.
WTVM-TV, Columbus, GA…veteran ND and old friend TOM BURKE has been named ND for this Raycom owned ABC affiliate.  Tom most recently was an ND in Sacramento.  He's also held ND jobs in Fresno, Pittsburgh, and Columbus, OH, and has worked in Detroit, Greenville, NC, and Presque Isle, ME.  At WTVM, he replaces ANNE HOLMES who left the station in August after three years as ND.
**** ***** ****
Help Wanted Ads:

Assistant News Director, WGCL-TV, Atlanta, GA:
Looking for a strong journalist for a critical position in our newsroom. This person will also have dayside EP responsibilities working with reporters on scripts and coordinating story coverage. Person must have strong people skills, communication style and be a team leader.
Our focus is strong enterprise news and the assistant must help implement the newsroom strategy and tactics. Candidates must have a minimum of two years experience as an EP, Assistant ND or News Director.
The ideal candidate has multi platform experience and help the newsroom drive content to all platforms.
No phone calls.
Send your resume to:  steve.schwaid@cbsatlanta.com AND apply online to: www.meredith.com.
**** ***** ****

Executive News Director, KHOU-TV, Houston, TX
KHOU-TV, Belo's CBS Affiliate in Houston, has an immediate opening for Executive News Director.
The ideal candidate will be a proven leader, highly competitive, enjoy a reputation for attracting and retaining a high performing staff, experienced with content development for multi-platform use and have experience leading a top 50 market news organization.
If interested in this position, please submit your resume and references to jobs@khou.com or mail to:
KHOU-TV
Attention:  HR/ND
1945 Allen Parkway
Houston TX 77019
Fax: 713-284-8818
**** ***** ****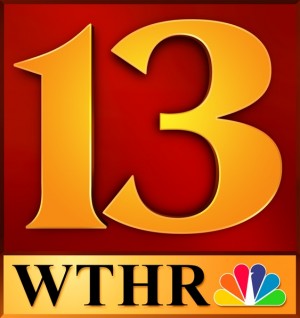 News Director, WTHR-TV, Indianapolis, IN
One of America's top rated stations, WTHR (NBC) in Indianapolis, is searching for a News Director to lead our award-winning local news operation.  Indianapolis is in Big Ten country and home to the Indianapolis Colts, Indiana Pacers, and will be the host city to the SuperBowl in 2012.
WTHR is looking for that special individual who knows how to produce high-quality distinctive news products to serve audiences on all multi-media platforms.   We are Indiana's News Leader and expect candidates to have a proven track record of enterprising journalism, impactful investigative reporting, and breaking news dominance.   Candidates must demonstrate innovative and effective strategies to serve, recruit and retain audiences on all digital media platforms.  Knowledge and experience in digital media and social networking strategies is essential.
If you long to work for a company that commits its resources to a high quality news product, is committed to its employees and the community it serves, then this job's for you.   Candidates must have a minimum of five years experience as a successful News Director and proven track record as a market leader.  This is the best News Director's job in America—don't miss out on this incredible opportunity.
Qualified candidates may apply online at www.dispatchbroadcast.com/careers/
DISPATCH BROADCAST GROUP IS AN EQUAL OPPORTUNITY EMPLOYER.  WE ARE A SMOKE-FREE AND DRUG-FREE WORKPLACE.
**** ***** ****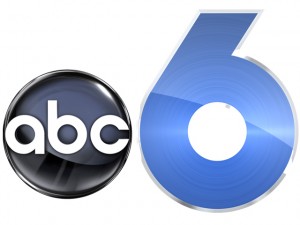 Executive Producer, WSYX/WTTE, Columbus, OH
WSYX/WTTE is looking for a dynamic, energetic leader for its Executive Producer.
The EP will oversee production of newscasts and special programming.  He/She will work closely with assignment desk and producers on coverage, story selection, live coverage, assignment of reporters and crews.   The position will also help create, develop and implement strategies to improve product and ratings. Columbus is a young and vibrant city, a great place for singles or to raise a family.
The candidate must have at least three years of newscast producing experience.
Please apply at www.abc6onyourside.com, www.myfox28columbus.com, or www.sbgi.net under employment, and also send a resume and non-returnable DVD of a current newscast to:
WSYX/WTTE
Attn: Mitch Jacob
News Director
1261 Dublin Rd.
Columbus OH 43215
**** ***** ****
Other News Management Openings:
Assistant News Director:
WGCL-TV, Atlanta, GA (listed 10/29/10, see new ad above!)
KATU-TV, Portland, OR (relisted 10/15/10)
WCNC-TV, Charlotte, NC (relisted 9/24/10)
WVIT-TV, Hartford, CT (listed 10/3/10)
KMBC-TV, Kansas City, MO (listed 10/22/10)
WBMA-TV, Birmingham, AL (listed 10/22/10)
WNEM-TV, Saginaw, MI (listed 10/29/10)
KREM-TV, Spokane, WA (listed 8/20/10)
WCTI-TV, New Bern, NC (listed 10/22/10)
Executive News Producer:
WRNN-TV, Rye Brook, NY (listed 10/22/10)
KTVU-TV, Oakland/San Francisco, CA (AM EP, listed 7/16/10)
KRON-TV, San Francisco, CA (AM EP, listed 10/22/10)
WXYZ-TV, Detroit, MI (listed 9/6/10)
KMSP-TV, Minneapolis, MN (AM EP, listed 9/17/10)
WKMG-TV, Orlando, FL (relisted 8/13/10)
KTXL-TV, Sacramento, CA (listed 8/13/20)
KSWB-TV, San Diego, CA (Morning EP, relisted 8/20/10)
WMAR-TV, Baltimore, MD (Nightside EP, listed 10/15/10)
WCPO-TV, Cincinnati, OH (Special Projects EP, listed 9/6/10)
WKRC-TV, Cincinnati, OH (listed 8/13/10)
WXIX-TV, Cincinnati, OH (PM EP, new listing this week)
WSYX/WTTE-TV, Columbus, OH (listed 10/29/10, see ad above!)
KENS-TV, San Antonio, TX (listed 8/20/10)
WPTV, West Palm Beach, FL (listed 9/24/10)
KOKI-TV, Tulsa, OK (AM EP, listed 9/10/10)
WHAM-TV, Rochester, NY (listed 7/9/10)
KSLA-TV, Shreveport, LA (Morning EP, relisted 9/17/10)
KHQ-TV, Spokane, WA (listed 9/6/10)
Special Projects Producer:
KTVX-TV, Salt Lake City, UT (listed 10/10/10)
Managing Editor:
WPTV, West Palm Beach, FL (listed 9/24/10)
Digital Media Manager:
KCRA-TV, Sacramento, CA (listed 10/3/10)
Senior Manager News Operations:
Source Media Group, Cedar Rapids, IA (listed 9/10/10)
**** ***** ****
Names in the News:
Congratulations to onetime WDIO-TV (Duluth, MN) News Director and longtime anchor DENNIS ANDERSON, who plans to retire in the next few months.  Dennis has been at the station since 1969, earlier served as an ND and anchor in Fargo, ND, and (according to the station bio) was the first journalist to report the sinking of the Edmund Fitzgerald.  I don't know Dennis, but he appears to also have an amazing range of interests.  Take a few seconds to check out his WDIO-TV bio here.
WARREN STEWART heads south to become the new Assistant News Director for Hearst's WDSU-TV in New Orleans.  Warren has been an EP for WSYX/WTTE-TV in Columbus, OH.  He's also worked in Hartford and Orlando.
The Broadcast Image Group has named JOSH RICKEL to head its new Evolving and Mobile Media Division.  Name sound familiar?  It should…Josh is the son of Broadcast Image's LARRY and STEPHANIE RICKEL.  Before joining the family owned consulting firm, Josh was an attorney for a Washington, DC, law firm, and served as a law clerk for both the NAB and for former FCC chairman MICHAEL POWELL, among other jobs.
**** ***** ****
The Full List:

To the best of my knowledge, here is the list of stations with open news director jobs, as of Saturday, November 6, 2010.
If you know of any additions/deletions/changes/updates, please email me at: rick@rickgevers.com
KHOU-TV 1945 Allen Parkway                                          Houston TX 77019 (see ad above!)
WCCO-TV  90 S. 11th St.                                                      Minneapolis MN 55403
WTHR-TV 1000 N. Meridian St.                                      Indianapolis IN 46204 (see ad above!)
WKRC-TV  1906 Highland Road                                      Cincinnati, OH 45219
WJXT-TV 4 Broadcast Place                                              Jacksonville FL 32247
WTEN-TV    341 Northern Blvd.                                        Albany, NY 12204
KMSB-TV     1855 N. 6th Ave.                                            Tuscon, AZ 85705
WNWO-TV  300 S. Byrne Rd.                                           Toledo OH 43615
KVEO-TV    349 N. Expressway                                       Brownsville TX 78521
WSBT-TV    1301 E. Douglas Rd.                                     Mishawaka IN 46545
WJAC-TV 49 Old Hickory Lane                                       Johnstown PA 15905
KSFY-TV     300 N. Dakota Ave. #100                           Sioux Falls SD 57104
KVAL-TV    4575 Blanton Road                                        Eugene OR 97405
WMGT-TV  PO Box 4328                                                   Macon GA 31208
KTKA-TV    2121 SW Chelsea Dr.                                    Topeka KS 66614
WJHG-TV  8195 Front Beach Rd.                                   Panama City Beach FL 32407
KTEN-TV 10 High Point Circle                                       Denison TX 75020
KXII-TV      4201 Texoma Parkway                                 Sherman TX 75090
KGNS-TV   120 W. Delmar Blvd.                                     Laredo TX 78045
KFBB-TV   3012 Highwoods Blvd.                                  Great Falls MT 59403
KAVU-TV 3808 N. Navarro                                             Victoria TX 77901