Greetings:
For the second consecutive week, our report features ONE new opening (in the second market) but NO new openings, bringing our list of open ND jobs to 21.
We do have ONE paid ad for one of those openings, as well as new ads for an Assistant Operations Manager in Atlanta and several consumer positions for Telemundo in Dallas.
In Names in the News, several medium market news managers are on the move, we have details about the retirements of TWO longtime General Managers, and an obituary for a very long ago Toledo news director.
All that and move as you read on.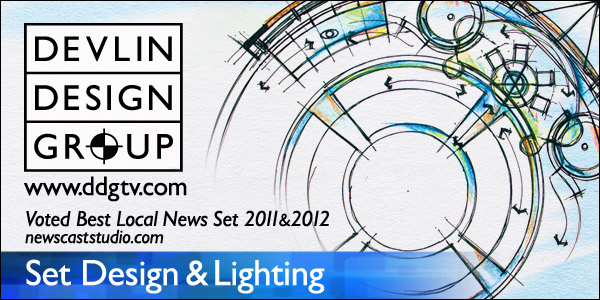 New News Director Opening:
WVIT-TV, Hartford/New Haven, CT…MIKE ST. PETER is leaving this NBC owned station to become General Manager of another NBC owned property, the New England Cable News Network. Mike's been ND here for the past seven years. Before that he was the Assistant ND for WWOR-TV in New York and a Managing Editor in New York. Mike began his career in radio in Los Angeles.
And it's not a new opening, we do want to call your attention to the news director opportunity at WHEC-TV in Rochester, NY, which is advertising that position in this week's newsletter.
And while it's not a new opening, we want to call your attention to the opening at WALA-TV in Mobile, which is advertising that opportunity in this week's newsletter.
Newly Named News Director:
I'm not aware of any…if you are, please let me know via email: rick@rickgevers.com
Paid Help Wanted Ads: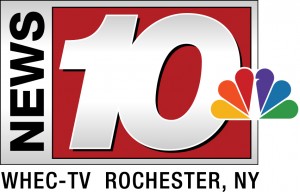 News Director, WHEC-TV, Rochester, NY:
WHEC-TV (News10NBC), Rochester, NY a Hubbard Broadcasting station is looking for a News Director who is a dynamic strong leader with a clear vision and ability to communicate that vision to his/her staff. Candidates must demonstrate an aggressive and competitive style of news management, and have the ability and experience to lead an award winning News Team.
You must have a bachelor's degree in Broadcast Journalism or related field, or equivalent training and/or experience, as well as five years experience in television news management. The position requires effective mentoring, developmental and recruiting skills along with strong journalistic integrity. Candidates must show thorough knowledge of current news events as well as the ability to produce newscasts that meet and exceed current industry standards.
The News Director will also be responsible for the day-to-day management and improvement of news content and quality on all platforms, maintaining a budget and properly handling all personnel issues. The News Director will also be responsible for developing the news department's strategic plan with the General Manager by advancing relevant content for Broadcast TV, Web, Social Media and all future platforms with impact.
Come find out why Rochester lands on nearly every top ten list for best places to live. Great people, cultural attractions, incredible restaurants, and professional sports teams. Boating, skiing, hiking and wine country. In the middle of everything and minutes from everywhere. Rochester has it all – without the traffic.
We offer a great working environment, competitive salary and benefits, opportunity to grow and be part of a winning team!
Send resume to kknox@whec.com, and please include News Director Position-R.Gevers in subject line of your response.
EOE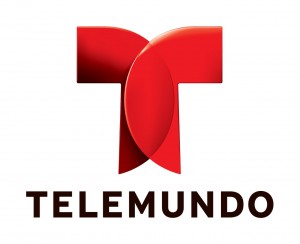 Consumer Producer + Researcher, Telemundo, Dallas/Ft. Worth, TX:
The Consumer Hotline Producer will oversee the Telemundo Consumer Hotline, which provides story production research and dispute resolution assistance to local news viewers. This role will manage a small team of consumer researchers and interns. People and management skills essential. Knowledge of local television news production needed. Background in consumer reporting or producing preferred.
Qualifications/Requirements:
* 3+ years of commercial television news experience preferred; related experience will be considered.
* Must be bilingual – able to write and speak fluently in Spanish and English.
*Must have experience using Microsoft Word, Excel and Access.
* Must have unrestricted work authorization in the United States
* NOTE: This is not a field or segment producing role.
Apply online at https://sjobs.brassring.com/1033/ASP/TG/cim_jobdetail.asp?partnerid=25354&siteid=5108&areq=12490br
The Consumer Hotline Researcher will research and develop consumer stories for use in local TV news segments. This includes dispute resolution and troubleshooting consumer complaints. Will assist reporters and producers in gathering information for consumer stories.
Qualifications/Requirements:
* Needs great organizational skills, the ability to multi-task, handle multiple assignments simultaneously.
* Must be able to write and speak fluently in Spanish and English.
* Experience working in local TV newsroom a plus.
* Must have unrestricted work authorization in the United States
* NOTE: This is not a field or segment producing role.
Apply online at https://sjobs.brassring.com/1033/ASP/TG/cim_jobdetail.asp?partnerid=25354&siteid=5108&areq=12491br

Assistant News Operations Manager, WSB-TV, Atlanta, GA:
This key newsroom position is responsible for assisting with the operation, maintenance, and implementation of electronic news gathering at the direction of the Director of News Technology Don Bailey, and the News Director.
This position requires a strong working knowledge of ENG, SNG, and Wireless transport systems. AVID newsroom edit systems, News ENG intake and acquisition. Candidates must have a minimum of five years of experience in electronic news gathering. You must be able to communicate clearly and deal effectively under pressure with colleagues and the public.
The job description includes assisting with but is not limited to:
*You will be expected to evaluate, supervise, schedule, and train ENG technicians.
*Diagnose, troubleshoot, and repair electronic news gathering equipment.
*Work as a news liaison with the Engineering Department to oversee all news technical operations and maintain smooth operations of all electronic news gathering tools.
*Work with News journalists to ensure they have the proper equipment, and that it is in good working order.
*Work with the News Assignment Desk and Producers to coordinate coverage using the best technology in the best locations.
*Manage equipment Inventory.
*Recommend equipment purchasing
*Apply research and progressive workflows into daily news gathering.
*Maintain quality control of all news broadcast.
*Candidate is responsible for the critiquing the work of his or her staff on a daily basis.
*Ensure compliance of WSB safety standards
*Interview, hire, and train of prospective WSB employees
*Manage scheduling and monitor overtime for photojournalists, ENG Intake, and News Editors.
In this management position, the successful candidate has excellent news judgment, a strong ability to mobilize and execute technical coverage during breaking news. This highly organized leader must be passionate about the art of news gathering. Leading by example in all aspects of news gathering is expected, shooting and editing as needed.
Will work all shifts as assigned – overnight, weekends and holidays.
Send resume via email to: Mike.Dreaden@wsbtv.com or via postal mail to:
Mike Dreaden
News Director
WSB-TV
1601 West Peachtree St.
Atlanta GA 30309
WSB-TV is an Equal Opportunity Employer. M/F

News Director, WALA/WFNA-TV, Mobile, AL:
WALA-TV & WFNA -TV, the LIN Media duopoly in Mobile, Al is seeking an experienced news professional for the position of News Director.
The ideal candidate will have a broad range of experience in leading and supervising a multi-platform news staff. Our News Director will be a strategic thinker with a keen understanding of developing and implementing measurable strategies for audience growth on all platforms. They will have an unwavering focus on brand. They will be a motivational force and believe in strong community involvement.
Experience:
Applicant must have at least five years' experience as multi-platform news manager.
Requirements:
College degree in journalism or communications preferred.
Resumes to: Gary Yoder, General Manager , WALA-TV & WFNA-TV, via email to: gary.yoder@fox10tv.com
No phone calls please.

Executive Producer, WSMV-TV, Nashville, TN:
WSMV-TV is looking for an innovative and proactive Executive Producer to keep our newscasts and producing team moving forward.
The Executive Producer supervises the look and content of multiple newscasts in order to ensure accuracy, quality, and adherence to ratings and research strategies. Responsible for generating coverage ideas, creating and improving newscast elements, and reviewing scripts. Will also be involved in a wide array of newsroom decisions and projects as a member of a collaborative news management team.
The EP is responsible for year-round performance management of our producers and associate producers, and must have a demonstrated track record of strong coaching and direct feedback. Other projects and responsibilities as assigned by news director. Must be willing to work long or unusual hours as news needs require, including occasional nights, overnights, weekends, and holidays.
Bachelor's degree in Journalism, Communications or related field. Minimum five years producing newscasts. Two years as Executive Producer or Supervising Producer preferred. INews proficiency, computer and newsroom software. Excellent leadership skills.
Please apply through the Meredith Careers Center: www.meredith.apply2jobs.com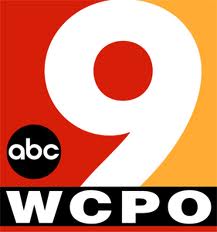 Assistant News Director, WCPO-TV, Cincinnati, OH:
The E.W. Scripps owned ABC affiliate in Cincinnati, seeks an Assistant News Director who is a strong show doctor ready for their next challenge. You should be high-energy, aggressive with breaking news and know how to think big. You will supervise the daily operation of the newsroom, guide coverage across platforms, directly supervise the reporting staff and assist in leading special event coverage.
Ideal candidate will have a minimum of 3 years newsroom management experience with a strong and successful producer background. Candidate must also demonstrate exceptional news judgment and newsgathering skills. Superior writing and storytelling skills are also required.
Qualified applicants can apply online at www.scripps.com/careers
Other News Management Openings:
ASSISTANT NEWS DIRECTOR:
WFLA-TV, Tampa, FL (listed 9/21/13)
KOIN-TV, Portland, OR (listed 9/28/13)
WBNS-TV, Columbus, OH (listed 8/16/13)
WCPO-TV, Cincinnati, OH (relisted 11/3/13, see ad above!)
WIVB-TV, Buffalo, NY (listed 9/21/13)
EXECUTIVE NEWS PRODUCER:
KTVU-TV, Oakland/San Francisco, CA (2: AM & Spec. Proj. , listing revised 10/4/13)
KRIV-TV, Houston, TX (AM & PM openings, relisted 10/4/13)
KNXV-TV, Phoenix, AZ (listed 9/28/13)
KCPQ-TV, Seattle, WA (relisted 9/28/13)
WFLA-TV, Tampa. FL (listed 9/21/13)
KDVR-TV, Denver, CO (AM EP, listed 10/19/13)
KUSI-TV, San Diego, CA (relisted this week)
WSMV-TV, Nashville, TN (listed 11/3/13, see ad above!)
KSHB-TV, Kansas City, MO (AM EP, listed 10/19/13)
WDJT-TV, Milwaukee, WI (PM EP, listing modified 9/21/13)
WSPA-TV, Spartanburg, SC (listed 10/11/13)
KATV, Little Rock, AR (AM EP, listed 10/19/13)
KTUL-TV, Tulsa, OK (listed 10/11/13)
WDTN-TV, Dayton, OH (Morning EP, new listing this week)
KMTV, Omaha, NE (Morning EP, listed 10/18/13)
KCRG-TV, Cedar Rapids, IA (relisted this week)
WKBN-TV, Youngstown, OH (Digital EP, listed 10/25/13)
NEWS OPERATIONS MANAGER:
KCBS-TV, Los Angeles, CA (relisted 10/11/13)
WSB-TV, Atlanta, GA (Assistant News Ops. Mgr, new listing, see ad above!)
MANAGING EDITOR:
WESH-TV, Orlando, FL (listed 11/3/13)
WCPO-TV, Cincinnati, OH (relisted this week)
Obituary:
Long-ago Toledo News Director CHASE CLEMENTS died this week. If you've lived in Toledo in the last 40 years, you remember Chase as the political reporter for the local paper. But, in an unusual career trajectory for the time, he started in broadcast and eventually became news director of WSPD-TV (now WTVG-TV) in 1971, and later became Assignment Editor before joining the newspaper in 1979. More details in this story.
Situations Wanted:
We offer a free situations wanted ad to news managers who are out of work and looking for a new opportunity. If you'd like to state your case to a well targeted audience, email me an item (max. 150 words). You may include a link to a website, an email address, and a photo. You must include your name. I'll run it for one week. I don't represent or endorse those listed, but merely trying to help.
Name in the News:
WAVE-TV in Louisville has hired JENNIFER NICKELS as Executive Producer. She's been an EP at WKYC-TV in Cleveland, and earlier worked in her hometown of Cincinnati and in Columbia, MO.
ANDRE BROOKS is the new Assistant News Director for LIN Media's WDTN-TV in Dayton. He most recently worked as an EP for KSNV-TV in Las Vegas, and has also worked in San Diego, Jacksonville, and Washington, DC.
Staying within Raycom, ROGER SEAY is the new Assistant ND for KFVS-TV in Cape Girardeau, MO. He's been an EP for WXIX-TV in Cincinnati, previously worked for two stations in Louisville and in Portland, OR.
GM Notes:
MIKE BARRAS, who first joined KLFY-TV in Lafayette, LA, as a photographer in 1961, is retiring from the station after 12 years as General Manager. He'll be replaced by KENNY LAWRENCE, who's the director of programming and audience development for Meredith's WGCL/WPCH-TV in Atlanta.
JERRY MOORE, who's spent 53 years in our business, is retiring as GM of WBBJ-TV in Jackson, TN. He's been GM for this Bahakel Broadcasting owned station since 1997, and will be replaced by station sales manager MARK BROOKS.
TOM O'BRIEN, who's' been a GM at several NBC owned stations and Chief Revenue Office of CNBC, has joined Nexstar as Executive Vice President of Digital Media and Chief Revenue Officer. More in this news release from the company.
Our Full List of ND Openings:
Here is my list of stations with open ND jobs, as of Saturday, November 9, 2013:
If you know of any additions/deletions/updates, please email me at: rick@rickgevers.com
KWHY-TV 1201 West 5th St., # T-900 Los Angeles CA 90017 *
KTTV 1999 S. Bundy Dr. Los Angeles CA 90025
WXYZ-TV 20777 W. 10 Mile Road Southfield MI 48037
KDEN-TV 2851 S. Parker Rd. #1130 Denver CO 80014
WVIT-TV 1422 New Britain Avenue West Hartford, CT 06110
KSAT-TV 1408 N. Saint Mary's San Antonio TX 78215
KVDA-TV 6234 San Pedro San Antonio TX 78216 *
WHP-TV 3300 North 6th Street Harrisburg PA 17110
WHAS-TV 520 W. Chestnut St. Louisville KY 40203
WALA-TV 1501 Satchel Paige Blvd. Mobile AL 36606 (see ad above!)
WKEF/WRGT-TV 45 Broadcast Plaza Dayton OH 45408
WEYI-TV 2225 W. Willard Road Clio MI 48420
WBAY-TV 115 S. Jefferson St. Green Bay WI 54301
WHEC-TV 191 East Ave. Rochester NY 14604 (see ad above!)
WAAY-TV 1000 Monte Sano Boulevard Huntsville AL 35801
WTXL-TV 1620 Commerce Blvd Midway FL 32343
KYTX-TV 2211 ESE Loop 323 Tyler TX 75701
WJHG-TV, 8195 Front Beach Rd. Panama City Beach FL 32407
WTWO-TV PO Box 9268 Terre Haute IN 47808
WLIO-TV 1424 Rice Ave. Lima OH 45805
KVEO-TV 394 N. Expressway Brownsville TX 78521