Thursday, October 16, 2014 UPDATE:
Today brings news of a major shakeup in a top 20 market news department, and the detainment of two American journalists…one a former ND, the other married to a Hearst VP/News…in Russia.
First, both news director BILL McFARLAND and assistant news director MICHELE MURRAY have left WFTS-TV, the Scripps owned ABC affiliate in Tampa-St. Petersburg.
Bill's been the ND there since 2012, previously spent nine years as an Assistant ND at WABC-TV in New York, and also worked in Washington and Philadelphia.
Michele was promoted to Assistant ND in December, 2012. She had previously been the Managing Editor at the station, and has also worked in Philadelphia, Dallas, Milwaukee and for another Tampa station.
Their departures comes less than a month after a new GM, NICK NICHOLSON, arrived from Phoenix.
On another story, The Boston Globe is reporting that two American Journalists, RANDY COVINGTON and JOE BERGANTINO were briefly detained in St. Petersburg, Russia, for 'visa issues'.
Randy, a former ND in Philadelphia and Columbia, SC, and Joe, a longtime Boston investigative reporter who is now the executive director and co-founder of the New England Center for Investigative Reporting, were released earlier today. They were in Russia to train journalists.
Joe is married to longtime Hearst news executive CANDY ALTMAN.
More on both these stories and all the latest news in our full report later this week.
regards,
Rick Gevers
**** ***** ****
Wednesday, October 15, 2014, UPDATE:
One of the Denver News Director openings is being filled by a Denver native.
HOLLY GAUNTT, who's currently ND for Sinclair's KOMO-TV in Seattle, is returning home to be the ND of Tribune's duopoly, KDVR/KWGN-TV. Holly tells me she was raised in Denver and that her family has been there since the 60's. She interned and later worked for what was then KBTV (now KUSA-TV) and KOA-TV (now KCNC-TV).
Holly's been the ND at KOMO for almost eight years, and previously was the ND for WTXF-TV, the FOX o-and-o in Philadelphia. Of note: she worked for WTTG-TV in Washington and WBAL-TV in Baltimore with current Tribune VP/News KATHERINE GREEN.
Holly's Linkedin page (click here) contains her full resume.
At KDVR/KWGN, she replaces ED KOSOWSKI, who left last month to pursue new opportunities.
More on this move and all the latest developments in our full newsletter later this week.
regards,
gevers
**** ***** ****
Greetings:
FOUR in, FOUR out. That's the number of new news directors and newly open ND jobs in this report, written as we wonder why baseball games take SO long.
Those changes leave our list of openings at 27.
TWO of those new openings are just ten blocks apart, on the same street in Washington, DC.
ONE of those openings is featured in a paid help wanted ad, and we have another ad for an EP job in South Carolina.
In Names in the News, we'll tell you about a few new news managers. And we'll tell you about a retirement dinner for a two-time RTDNA chair who's hanging up his mike after more than 40 years as the head of a statewide network.
We have a taker this week on our free Situations Wanted ad…you can see if he might be a good fit for an opening at your station.
All this and more below!

New News Director Openings:
WTTG-TV, Washington, DC…DANA HAHN has left this FOX o-and-o for a newly acquired FOX o-and-o, KTVU-TV in Oakland/San Francisco. More on that below.
WUSA-TV, Washington, DC…after more than five years as ND, FRED D'AMBROSI resigned on Friday with this memo announcing his departure. He stabilized the ND position at this Gannett-owned CBS affiliate: there'd been five NDs in the five years before he arrived. Fred spent 12 years as a news director in San Diego, 11 as an ND in Milwaukee, and has also worked in Pittsburgh, Cleveland, Green Bay and Columbia, MO. His departure leaves Gannett with ND openings in three of their larger markets: Washington, Atlanta (WXIA-TV), and St. Louis (KSDK-TV). The company did fill one ND job this week, as you'll read below.
KGTV, San Diego, CA…JOEL DAVIS is being promoted to Station Manager for this Scripps-owned ABC affiliate. He'll continue to serve as ND until his replacement is hired. Joel's been here for more than five years. He'd been the Managing Editor for WFTV in Orlando before returning to California, where he'd been the ND for KFSN-TV in Fresno and KBAK-TV in Bakersfield. Joel began his career on-air, as an anchor and reporter in Iowa and Ohio.
WRGB-TV, Albany, NY…the Albany Times-Union reports that LISA JACKSON has left this Sinclair-owned CBS affiliate. She's worked at the station for 27 years, beginning as a news producer in 1987. During her time here, she's held a variety of jobs, from producer to executive producer, public affairs manager, creative services director and manager of brand development before becoming ND almost seven years ago.
Last week we told you that LON TEGELS was leaving WXXV-TV in Gulfport, MS, for a job at WBRZ-TV in Baton Rouge. What we didn't know then was exactly what that job was. He'll be the Assistant ND there.
Newly Named News Directors:
KTVU-TV, Oakland/San Francisco, CA…as noted above, DANA HAHN has been named ND for this now-owned-by-FOX station. She's a longtime ND for FOX o-and-o's, first at WJBK-TV in Detroit for 12 years, and for the last year (and a month or two) at WTTG-TV in Washington. At KTVU, Dana replaces LEE ROSENTHAL who is now the ND at WFXT-TV in Boston, one of the stations Cox acquired in return for KTVU.
WFDC-TV, Washington, DC…SARA SUAREZ is the new ND for this Univision station. She'd been the ND for the Univision station in Boston.
WCNC-TV, Charlotte, NC…MATT KING moves from one Gannett station to this Gannett owned NBC affiliate as News Director. He's been the Assistant ND at WXIA-TV in Atlanta for the past 2 1/2 years. He's a longtime Gannett employee, having worked for seven years as an EP at WUSA-TV, and two years as a producer at WTSP-TV in Tampa. Before moving into management, Matt was an sports anchor in Chattanooga. At WCNC, he replaces CORRIE HARDING who left in February after four years as ND.
WMBD/WYZZ-TV, Peoria, IL…JEFF MULLIGAN will be the next ND for this duopoly. He's currently the Assistant ND for WISH-TV in Indianapolis, which, as you know, is about to lose its CBS affiliation. Jeff has worked in Cape Girardeau, Kansas City and Terre Haute. He replaces RICK MOLL who left last month (after more than six years as ND) to become ND at WSLS-TV in Roanoke, VA. Nexstar owns WMBD, a CBS affiliate, and operates WYZZ, a FOX station, for another owner.
Paid Help Wanted Ads: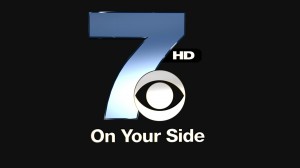 Morning Executive Producer, WSPA-TV, Spartanburg/Greenville, SC:
Are you passionate about journalism? Do you enjoy leading a newsroom and crafting shows that really benefit your audience? WSPA-TV is looking for you to join our award winning team as Morning Executive Producer.
The Morning Executive Producer is responsible for developing news content and presentation of 4.5 hours of morning newscasts. The Morning EP will follow our strategic plan and communicate it clearly. The Morning Executive Producer evaluates each script, graphic, and super in a newscast and oversees day to day content.
He/She must be skilled in the overall look of a broadcast, be able to assist in development of enterprise and breaking stories, and manage producer and director schedules. The Morning Executive Producer must have strong journalistic ethics and be familiar with libel laws.
Why Greenville/Spartanburg? We're is in the foothills of the Blue Ridge Mountains and a quick car trip gets you to the sandy beaches of the coast.
We're located between Charlotte and Atlanta with a lot to offer no matter your interests. From Broadway shows to an eclectic arts and food scene, once you visit and stay in the Upstate of South Carolina you won't want to leave.
Qualified applicants may submit their resume at mediageneral.com/careers.
Background check and drug screen required. EOE M/F/V/D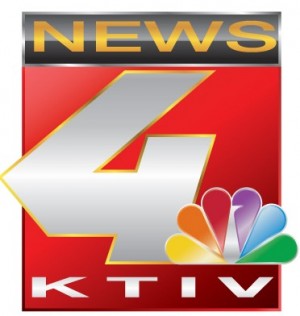 News Director, KTIV-TV, Sioux City, IA
Emmy award winning, dominant NBC affiliate KTIV, Sioux City, Iowa is seeking an energized, caring, competitive, take charge newsroom leader. This is not a sit behind a desk job. As the News Director, you are coaching, guiding and mentoring on a continuous level. KTIV is one of the top 10 NBC affiliates in the country.
KTIV News Four is a continuous local news source with an immediate deadline mentality. The News Director directly oversees all involved in our news gathering and distribution process es. This manager directs the development of our content,weighs the full editorial possibility of every story, and makes immediate decisions on how it will be disseminated on the appropriate platforms.
A minimum of 6 years television news management experience and a college degree in broadcast journalism is preferred. The successful candidate must be able to demonstrate strong working knowledge of community issues and needs, as well as sound journalistic principles, and must have the ability to make fast, accurate journalistic and logistical judgments.
If you have a passion for excellence and a burning desire to lead the best local broadcast news operation in Sioux City, Iowa we want to hear from you.
Please send your resume, reel and references via email to: bbreen@ktiv.com:
Bridget Breen
Station Manager
KTIV Television
3135 Floyd Blvd.
Sioux City IA 51108
EOE – No phone calls please.
Other News Management Openings:
ASSISTANT NEWS DIRECTOR:
KPHO-TV, Phoenix, AZ (relisted 8/23/14)
WSMV-TV, Nashville, TN (listed 9/14/14)
KSLA-TV, Shreveport, LA (listed 9/29/14)
WCJB-TV, Gainesville, FL (relisted 9/14/14)
EXECUTIVE NEWS PRODUCER:
WCAU-TV, Philadelphia, PA (lsited 8/31/14)
WWSI-TV, Philadelphia, PA (listed 8/31/14) *
KPHO-TV, Phoenix, AZ (AM EP, relisted 8/23/14)
WTVJ-TV, Miami, FL (AM EP, listed 9/21/14)
WFTV, Orlando, FL (PM EP, listed 9/29/14)
KOVR-TV, Sacramento, CA (PM EP, listed 8/23/14)
KXTV, Sacramento, CA (PM EP, listed 8/31/14)
KATU-TV, Portland, OR (AM EP, relisted 8/31/14)
WDAF-TV, Kansas City, MO (PM EP, relisted 8/31/14)
WTMJ-TV, Milwaukee, WI, (AM EP, PM EP & Spec. Projects, relisted this week)
WSPA-TV, Greenville/Spartanburg, SC (AM EP, new listing this week, see ad above!)
WGHP-TV, Greensboro/High Point, NC (Dayside EP, relisted 8/23/14)
WJAR-TV, Providence, RI (relisted 8/31/14)
WDTN-TV, Dayton, OH (Nightside EP, relisted this week)
KMTV, Omaha, NE (listed 9/7/14)
WLBT-TV, Jackson, MS (Nightside EP, new listing this week)
WCYB-TV, Tri-Cities, TN (relisted this week)
WCTI-TV, Greenville/New Bern, NC (listed 8/31/14)
ASSIGNMENT MANAGER:
WCAU-TV, Philadelphia, PA: (listed 8/31/14)
Central Florida News 13, Orlando, FL (listed 9/7/14)
MANAGING EDITOR:
KIRO-TV, Seattle, WA (relisted this week)
WCPO-TV, Cincinnati, OH (relisted 8/17/14)
NEWS OPERATIONS MANAGER:
WCAU-TV, Philadelphia, PA: (listed 8/31/14)
Situations Wanted:
We offer a free situations wanted ad to news managers who are looking for a new opportunity. If you'd like to state your case to a well targeted audience, email me an item (max. 150 words). You may include a link to a website, an email address, and a photo. You must include your name. I'll run it for one week. I don't represent or endorse those listed, but merely trying to help.
We offer a free situations wanted ad to news managers who are out of work and looking for a new opportunity. If you'd like to state your case to a well targeted audience, email me an item (max. 150 words). You may include a link to a website, an email address, and a photo. You must include your name. I'll run it for one week. I don't represent or endorse those listed, but merely trying to help.
This week, meet RANDY HANSEN:
I'm a 20+ year award-winning veteran of TV photojournalism who seeks a position as a News Ops Manager or Chief Photographer in a medium to large market pretty much anywhere in the lower 48 states.
I have 11 years as a medium/major market chief with staffs as large as 21 photogs, 5 live trucks, a helicopter, a sat truck, bureau staffers and all the duties that usually go along with the job (and some that don't).
I also have strong experience as a major market Assignment Manager, segment producer, online content producer and much, much more. I can do everything from teaching newbie photogs the biz, mentoring rookie reporters to educate them how reporting for broadcast truly works to recruiting, hiring and training deeply experienced staffers, union-affiliated or not. I have definite opinions about news photojournalism, live shots (I hate generator noise!), audio, lighting and editing and, if nothing else, contact me and let's talk shop.
I can be reached at arlen041@gmail.com and my Linkedin page can be found here.
Names in the News…and other things:
WLOS-TV in Asheville, NC, has hired BRIAN NEMITZ as its new Assistant News Director. He's spent the last 4+ years as the Nightside EP for WTVJ-TV in Miami. Brian previously worked in Pensacola, Grand Rapids (MI), and for two stations in LaCrosse/Eau Claire.
MARTHA JENNINGS joins WBIR-TV in Knoxville as the Assistant ND. She's been the Nightside EP at WFLA-TV in Tampa for the last 2+ years. She's also worked in Raleigh and Charleston, SC.
Congratulations to TROY CONHAIN who joins KOLD-TV in Tucson as the Nightside EP. He most recently worked as the morning EP at KPHO-TV in Phoenix and has worked for two stations in Sacramento.
Friends and co-workers honored two time RTDNA chairman BOB PRIDDY at a dinner this week in Columbia, MO. Bob's retiring later this year after more than 40 years as news director of Missourinet, the statewide radio network. You might enjoy this video produced for the event. The entire dinner is here. (Warning: It's long. Bob's remarks begin around 33 minutes in.) You can wish him well via an email to: bpriddy@missourinet.com
At that dinner, I shared a table with four former KOMU-TV news directors who between them have an estimated 45 years at that job, training hundreds of broadcast journalists. They almost certainly have taught someone with whom you have worked.
Our Full List of ND Openings:
If you know of any additions/deletions/updates, please email me at: rick@rickgevers.com
Here is my list of stations with open ND jobs, as of Friday, October 11, 2014.
WPIX-TV 220 E. 42nd Street New York NY 10017
KWHY-TV 4975 W. Pico Blvd Los Angeles,CA 90019 *
WTTG-TV 5151 Wisconsin Avenue Washington DC 20016
WUSA-TV 4100 Wisconsin Ave NW Washington DC 20016
WXIA-TV One Monroe Place Atlanta GA 30324
KCEC-TV 777 Grant St. #110 Denver CO 80203 *
KDVR/KWGN-TV 100 Speer Blvd. Denver CO 80203
KMGH-TV 123 Speer Blvd. Denver CO 80203
WJW-TV 5800 S. Marginal Road Cleveland OH 44103
KSDK-TV 1000 Market St. St. Louis MO 63101
WJZY/WMYT-TV 3501 Performance Rd. Charlotte NC 28214
KGTV 4600 Air Way San Diego CA 92101
KCTV 4500 Shawnee Mission Pkwy. Fairway KS 66205
WTLV/WJXX-TV, 1070 E. Adams St. Jacksonville FL 32202
WIVB-TV 2077 Elmwood Ave. Buffalo NY 14207
WRGB-TV 1400 Ball Town Road Schenectady NY 12309
WEAR-TV 4990 Mobile Highway Pensacola FL 32506
WSYR-TV 5904 Bridge St. East Syracuse, NY 13057
KVEO-TV 394 N. Expressway Brownsville TX 78521
WBTW-TV 101 McDonald Court Myrtle Beach, SC 29588
KLFY-TV 1808 Eraste Landry Rd. Lafayette LA 70506
WLTZ-TV 6140 Buena Vista Rd. Columbus, GA 31907
KTIV-TV 3135 Floyd Blvd. Sioux City IA 51108 (see ad above!)
WICU/WSEE 3514 State St. Erie PA 16508
WXXV-TV PO Box 2500 Gulfport MS 39505
KLDO/KXOF-TV 226 Bob Bullock Loop Laredo TX 78040
WBUP/WBKP-TV 1705 Ash Street Ishpeming MI 49849
* Spanish language station