Looking for our latest report?  We're delayed a bit by travel this week but should have the newsletter updated sometime Sunday.
**** ***** ****
Greetings:
Welcome to those of you who normally receive this newsletter via email.  Email recipients are being directed here, hopefully for just this week.  I'm close to a solution for some intermittent email problems that have cropped up from time to time, and expect to have a new look for the emailed version of the newsletter by next week.  (Of course, if the Cardinals make the World Series, this St. Louis native might be otherwise distracted.)
We have ONE new news director to share with you in this week's edition, and there is ONE new ND opening.  That leaves our count of open ND positions at 23.
We have FOUR help wanted ads this week, ranging from a new ad for an Assistant ND job in Tulsa.  There are ads for an EP position in West Palm Beach, and for producer openings in Providence.  And we're repeating a blind box ad for a small market Central time zone ND job.  I'm merely the middleman in that search (forwarding your emails to the station) but the response has been modest, so it might be worth your consideration.  We also have some updates to our list of news management openings.
And we're pleased to welcome CGS Automation to the list of advertisers who support our efforts with this newsletter.  CGS has been providing turnkey ticker, branding and data feeds since 1996.  Click on their ad below to learn more about the company.
Also in this week's report, details about two former news directors who died in the past few days.  We first reported their passing on our website earlier this week.  Ironically, both men were the same age, both are survived by a wife, a son, and two daughters, and both were involved with broadcast education.  Details below.
All that and more after this week's changes:
New News Director Openings:
WACH-TV, Columbia, SC…this Barrington Broadcasting owned FOX affiliate is looking for a new ND.  My records show that BRYAN COX had been ND there since last year.
Newly Named News Directors:
WHSV-TV, Harrionsburg, VA…KAY NORRED has been promoted to news director for this Gray Television owned ABC.  She had been the Assistant ND here, and first joined the staff in 2008.  Kay earlier worked as an anchor, reporter, and producer in Tampa.  She replaces ED REAMS who left the station earlier this year to become the Assistant ND for WISN-TV in Milwaukee.  Ed was ND here for five years.
Our initial report (primarily in our emailed edition) last week on the ND change at KKCO-TV in Grand Junction, CO, was incomplete, as we did not know what was happening with outgoing ND AMANDA WAGNER.  We later learned she is continuing as an anchor at the station but giving up her role as ND.
**** ***** ****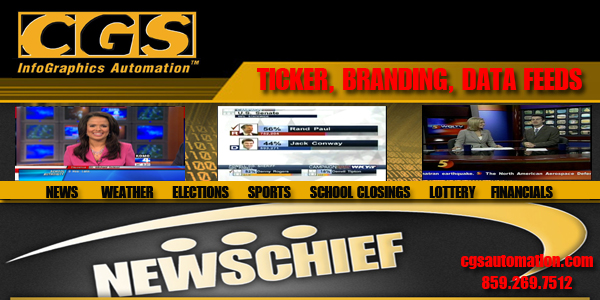 **** ***** ****
Help Wanted Ads:

Assistant News Director, KTUL-TV, Tulsa, OK:
KTUL ABC -Tulsa's Channel 8 is seeking an Assistant News Director. A background in newsroom management is a must.
The ideal candidate should be a leader with strong organization, communication and writing skills. You will be responsible for managing the day-to-day news, breaking news and special projects. Must be up-to-date on newscast showcasing and production. Duties also include managing the assignment desk and working collaboratively between producers, reporters and photographers. Must be proficient in making sound decisions under deadline and incorporate station goals and objectives across all news platforms including ktul.com.
We are an Equal Opportunity Employer.
Email resume and news philosophy to News Director Carlton Houston: chouston@ktul.com
**** ***** ****
News Director, Blind Box Ad, Small Market:
Small market affiliate in the Central time zone seeks a News Director for an established news operation. Current schedule of newscasts is about 20 hours per week. Successful candidate will be extremely self-motivated, very enthusiastic, a terrific leader and be creative in their approach to on-air formatting, writing and reporting techniques.
We are looking for a dynamic leader to continue our success. We will welcome applications from those who have a successful track record as an Assistant News Director, Executive Producer, or front-line newscast producer.
Salary and benefits package are negotiable. Solid broadcast company with excellent leadership and experience. Company is an equal opportunity employer. Background and drug test required.
Send resume and cover letter via email to NDad@rickgevers.com or via mail to:
ND Ad
c/o Rick Gevers & Associates
PO Box 577
Zionsville IN 46077
**** ***** ****

Executive Producer, WPEC-TV, West Palm Beach, FL:
WPEC, CBS-12 West Palm Beach, FL– has an immediate opening for an Executive Producer. Candidate must have experience in a top 50 market as a line producer and Executive Producer. Looking for someone with exceptional leadership and people skills, a drive to succeed and a proven track record with ratings growth.
Candidate must have a solid understanding of promotion, branding and how to implement the message in daily news coverage. Selected candidate will have a "roll up the sleeves and get it done" attitude who can think outside the box with news coverage and resources. It's critical the candidate can multi-task personnel, content and future planning.
Strong writing and problem solving skills are a must. Knowledge and experience with enps and ROSS Overdrive are preferred. Send resumes to: cyounkin@cbs12.com
EOE
**** ***** ****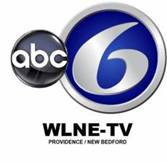 Newscast Producers, WLNE-TV, Providence, RI:
ABC6 in Providence, Rhode Island is looking for creative and energetic newscast producers who have the ability to juggle breaking and daily news for our HD newscasts. We're looking for producers who take ownership of the newscast and understand relevant news content and viewer benefit.  Producers with significant booth, writing, editorial and deadline experience will be considered first. Great communication skills, with the news and production staffs, also required.
New England experience and/or background are a definite asset.
If this describes you then we should talk today!
Please email resume, references and video link (or send DVD) of a recent newscast to:
Al Sandubrae
VP News
Citadel Communications Company
3903 Westown Parkway
West Des Moines, IA 50266
via email: ASandubrae@myabc5.com
Phone calls will be accepted after initial materials are received.
515.457.9645 ext. 129
ABC6/WLNE-TV is an equal opportunity employer.
**** ***** ****
Other News Management Openings:
Assistant News Director:
WFLD-TV, Chicago, IL (relisted 9/10/11)
WOIO/WUAB-TV, Cleveland, OH (new listing this week)
KSDK-TV, St. Louis, MO (relisted 9/17/11)
WRTV, Indianapolis, IN (relisted 9/3/11)
WAVY-TV, Norfolk, VA (listed 10/7/11)
WREG-TV, Memphis, TN (relisted 9/10/10)
KTUL-TV, Tulsa, OK (new listing this week, see ad above!)
KTVM-TV, Bozeman, MT (listed 9/17/11)
Executive News Producer:
The Weather Channel, Atlanta, GA (listed 9/23/11)
KPRC-TV, Houston, TX (AM EP, listed 10/7/11)
KTVI/KPLR-TV, St. Louis, MO (listed 9/10/11)
KPTV, Portland, OR (AM EP, listed 9/10/11)
KOIN-TV, Portland, OR (listed 9/17/11)
WTAE-TV, Pittsburgh, PA (Dayside EP, relisted 8/26/11)
WRAL-TV, Raleigh, NC (relisted 8/26/11)
WVIT-TV, Hartford/New Haven, CT (relisted 8/5/11)
WCPO-TV, Cincinnati, OH (PM EP, listing revised 8/12/11)
WPEC-TV, W. Palm Beach, FL (listed 10/7/11, see ad above)
WPMT-TV, Harrisburg, PA (AM EP, listing revised this week)
WHBQ-TV, Memphis, TN (relisted 9/23/11)
WLNS-TV, Lansing, MI (listed 8/19/11)
**** ***** ****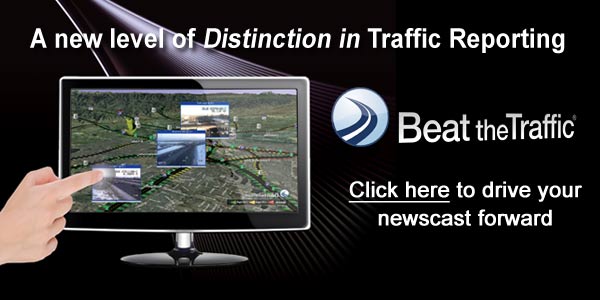 **** ***** ****
Obituaries:
ED PLANER, a one-time ND for WMAQ-TV in Chicago and WDSU-TV in New Orleans, died Saturday, October 8th, in Atlanta.  He was 82 when he died after a long illness.  Ed began as a reporter in New Orleans, later became ND at WDSU, and then moved to Chicago as ND for WMAQ in 1972, where he hired JANE PAULEY among others.  He later worked for NBC News, and taught at Northwestern and Columbia College in Chicago.  Funeral services were private.  Ed is survived by his wife, a son (who works at CNN) and two daughters.
HARRY KEVORKIAN, who spent many years as ND for WNDU-TV in South Bend, IN, died Sunday, October 9th, at the age of 82.  He had suffered a massive stroke earlier in the week.  Harry worked in Roanoke, VA, then for WSBT-TV in South Bend, before working as a political reporter for WISH-TV in Indianapolis.  In 1967, he moved to WNDU as Director of News and Public Affairs.  He was instrumental in the creation of a broadcast education program at Notre Dame University.  Harry officially retired from WNDU in 1993.  Funeral services were held earlier this week.  Harry is also survived by his wife, a son, and two daughters.
**** ***** ****
Names in the News:
DANA DIETERLE heads west to become Assistant ND for KDVR/KGWN-TV in Denver.  The move puts him closer to family members in California.  And it reunites him with KDVR ND ED KOSOWSKI…they worked together at WHDH-TV in Boston when Ed was the ND and Dana was the 11:00 PM EP.  Dana most recently has been the Assistant ND for WOIO/WUAB-TV in Cleveland.  He's a former ND for WTEN-TV in Albany, NY, and has also worked in Miami, Hartford, and Providence.
DALE SHEPHERD has been promoted to EP for WLUK-TV, the FOX affiliate in Green Bay, WI.  He had been the 9:00 producer there.
**** ***** ****
The Full List:
To the best of my knowledge, here is the list of stations with open news director jobs, as of Friday, October 14, 2011.
If you know of any additions/deletions/changes/updates, please email me at: rick@rickgevers.com
NY 1 News 75 Ninth Ave.                                   New York NY 10011
KDFW-TV 400 N. Griffin St.                            Dallas TX 75202
New England Cable News 160 Wells Ave.    Newton MA 02459
KXLN-TV 9440 Kirby Dr.                                  Houston TX 77054 **
WFOR/WFBS-TV 8900 NW 18th Terr.        Miami FL 33172
KGW-TV 1501 SW Jefferson St.                       Portland OR 97201
WNEP-TV 16 Montage Mountain Rd.           Moosic PA 18507
WACH-TV 1400 Pickens St.                      Columbia SC 29201
WROC-TV 201 Humboldt St.                           Rochester NY 14610
WSYR-TV 5904 Bridge St.                                 Syracuse NY 13057
WICS/WICD-TV 2680 E. Cook St.                  Springfield IL 62703
KOAA-TV 530 Communications Cir.            Colorado Springs CO 80905
KHGI-TV 13 S. Highway 44                             Kearney NE 66848
KVII-TV One Broadcast Center                       Amarillo TX 79101
KMIR-TV 72920 Parkview Dr.                         Palm Desert CA 92260
WFXL-TV 1211 N. Slappey Blvd.                       Albany GA 31707
KTUU-TV 701 E. Tudor Rd. #220                   Anchorage AK 99503
KSWT-TV 1301 Third Ave.                                  Yuma AZ 85364
KULR-TV 2045 Overland Ave.                          Billings MT 59102
WHSV-TV 50 N. Main St.                                 Harrisonburg VA 22802
KGNS-TV   120 W. Delmar Blvd.                       Laredo TX 78045
KKCO-TV 2325 Interstate Ave.                 Grand Junction CO 81505
WTAP-TV One TV Plaza                                     Parkersburg WV 26101
KGWN-TV 2923 E. Lincolnway                         Cheyenne WY 82001
** Spanish language station