October 21, 2010 UPDATE:
KEITH CONNORS, the ND for Belo's KHOU-TV (CBS) in Houston, will leave the station in late November after five years as ND.  Keith's also been an ND for two other Belo stations (WCNC-TV in Charlotte and WVEC-TV in Norfolk) and was also an ND in Rochester, NY.  He also worked in Nashville and Toledo, where (full disclosure) I hired him as a producer when I was the ND for WTOL-TV.
Keith's departure comes shortly after the station won two National Edward R. Murrow awards (including overall excellence) and the Lonestar Emmy award for Station Excellence.
More on this move…and all this week's changes…in our next full edition of the newsletter later this week.
**** ***** ****
Greetings:
We have THREE new NDs to tell you about in this week's report, including two at large market FOX owned stations.
And the ONE new ND opening is at a CBS o-and-o…we shared that with you in a mid-week UPDATE.
These changes bring out list of open ND positions to  23.
Also this week…we have TWO new paid ads, one for a producer in Columbus, OH, and the other for an EP in North Carolina.  There's also an ad you first saw last week for a startup ND job in Indiana.
We have some new jobs in our Other News Management openings categories, and details about three former ND's who have new jobs.
All that's below, after this week's changes:
**** ***** ****
New News Directors Named:
WAGA-TV, Atlanta, GA…MIKE McCLAIN moves from one FOX o-and-o to another, as he takes over the ND chair here.  Mike's been the ND at Fox's WTVT-TV in Tampa for the last 3+ years, and earlier spent five years as ND (and 27 years at the station) at another FOX o-and-o, WBRC-TV in Birmingham, where he began as a photographer.  The move reunites him with GM BILL SCHNEIDER. They worked together in Tampa.  Mike replaces BUDD McENTEE who resigned earlier this month after 19 years as ND at WAGA.
WTVT-TV, Tampa, FL…FOX wasted no time replacing MIKE McCLAIN (see above) here. promoting long time station employee JOHN HOFFMAN. John's been the Assistant ND here for the last eleven years, and has worked at the station for 23.
KPLC-TV, Lake Charles, LA…CHARLIE HALDEMAN has been named ND for this Raycom-owned NBC affiliate.  Charlie most recently was ND/anchor for KXII-TV in Sherman, TX, leaving there in September after almost four years as ND and evening anchor. He earlier worked in Bryan, TX. At KPLC, he replaces SCOTT FLANNAGAN who left the station last month to become ND at WCBD-TV in Charleston, SC.   Scott spent almost four years as ND at KPLC.
New News Director Openings:
WCCO-TV, Minneapolis/St. Paul, MN…we told you earlier this week that veteran ND SCOTT LIBIN is out as ND for this CBS o-and-o.  Scott's been ND there for almost three years.  His departure comes a few months after BRIEN KENNEDY took over as GM.  Scott had earlier been an ND at KSTP-TV in St. Paul and WGHP-TV in High Point, NC, where he also worked on air.  Many of you know him from his work at the Poynter Institute.
**** ***** ****
HELP WANTED ADS:

ASSISTANT NEWS DIRECTOR, WCTI-TV, NEW BERN, NC
Newschannel 12 & FOX Eastern Carolina is looking for an Assistant News Director  to help lead a dynamic newsroom.
Here is a great opportunity to earn those senior manager stripes.  You will work closely with the news director in all aspects of running this ABC and FOX High Definition News Department.
Duties include:  Supervising newscast producers,  reporters and photographers.  You'll be instrumental in building and executing a successful strategic plan. The qualified candidate will be a fantastic coach of energetic producers, reporters and photographers.     Three Years producing experience required along with a college degree.
Send resume and newscast DVD to:
Shane Moreland
News Director
WCTI-TV
225 Glenburnie Dr.
New Bern NC 28560
**** ***** ****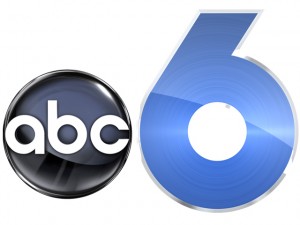 Senior News Producer, WSYX/WTTE, Columbus, OH
WSYX/WTTE is looking for a strong, high energy Senior News Producer.
Qualified candidate must have excellent news judgment, writing and communication skills.  We want a producer who thrives on breaking news and is confident in the control room with live shots.  The successful candidate is a team player who works well anchors, reporters, photographers, and editors.  Show stackers and timid producers need not apply.  Columbus is a great city that offers an amazing lifestyle.
Please apply at www.abc6onyourside.com, www.myfox28columbus.com, or www.sbgi.net under employment, and also send a resume and non-returnable DVD of a current newscast to:
WSYX/WTTE
Attn: Jamie Innis
1261 Dublin Rd.
Columbus OH 43215
**** ***** ****

News Director, WBND/WCWW, Mishawaka, IN
Do you want to BUILD a new local news team from the ground up?
WBND and WCWW, Weigel Broadcasting Co.'s ABC and CW affiliates in South Bend, are starting live local news from scratch. We are looking for an extraordinary News Director.
Successful candidates must be self-sufficient, proactive, creative, embrace technology and have at least 5 years of previous newsroom management experience.
If you are the kind who sees this challenge as a once in a lifetime opportunity, please apply. We are hiring NOW.
Send your resume and cover letter to:
WBND and WCWW
ATTN: Human Resources
3665 Park Place West
Mishawaka IN 46545
Or via email to: humanresources@abc57.com
No phone calls please. WBND, WCWW and Weigel Broadcasting Co. are equal opportunity employers.
**** ***** ****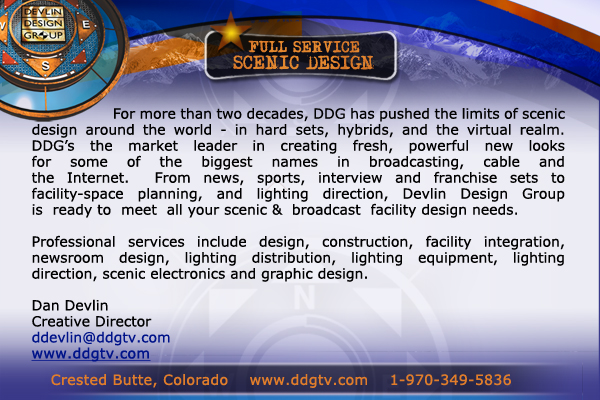 **** ***** ****
Other News Management Openings:
Assistant News Director:
WXYZ-TV, Detroit, MI (listed 9/6/10)
WEWS-TV, Cleveland, OH (listed 7/16/10)
KATU-TV, Portland, OR (relisted this week)
WCNC-TV, Charlotte, NC (relisted 9/24/10)
WVIT-TV, Hartford, CT (listed 10/3/10)
WDSU-TV, New Orleans, LA (listed 7/2/10)
KREM-TV, Spokane, WA (listed 8/20/10)
WCTI-TV, New Bern, NC (new this week, see ad above!)
Executive News Producer:
KTVU-TV, Oakland/San Francisco, CA (AM EP, listed 7/16/10)
WXYZ-TV, Detroit, MI (listed 9/6/10)
KMSP-TV, Minneapolis, MN (AM EP, listed 9/17/10)
WOIO/WUAB-TV, Cleveland, OH (PM EP, listed 8/1/10)
WKMG-TV, Orlando, FL (relisted 8/13/10)
KTXL-TV, Sacramento, CA (listed 8/13/20)
WTHR-TV, Indianapolis, IN (relisted 8/27/10)
KSWB-TV, San Diego, CA (Morning EP, relisted 8/20/10)
WMAR-TV, Baltimore, MD (Nightside EP, new listing this week)
WCPO-TV, Cincinnati, OH (Special Projects EP, listed 9/6/10)
WKRC-TV, Cincinnati, OH (listed 8/13/10)
WTMJ-TV, Milwaukee, WI (AM EP, relisted 7/23/10)
KENS-TV, San Antonio, TX (listed 8/20/10)
WPTV, West Palm Beach, FL (listed 9/24/10)
KOKI-TV, Tulsa, OK (AM EP, listed 9/10/10)
WHAM-TV, Rochester, NY (listed 7/9/10)
KSLA-TV, Shreveport, LA (Morning EP, relisted 9/17/10)
KHQ-TV, Spokane, WA (listed 9/6/10)

Special Projects Producer:
KTVX-TV, Salt Lake City, UT (listed 10/10/10)
Managing Editor:
WPTV, West Palm Beach, FL (listed 9/24/10)
Digital Media Manager:
KCRA-TV, Sacramento, CA (listed 10/3/10)
Senior Manager News Operations:
Source Media Group, Cedar Rapids, IA (listed 9/10/10)
**** ***** ****
Names in the News:
BARB ROETHLER completes the Detroit hat trick as she joins her third Motor City station.  She's been named the Assistant ND for WXYZ-TV. Barb had been the Managing Editor for WDIV-TV's website, and earlier had been a producer and EP at WJBK-TV. She's also been an ND in Lansing, and worked as a producer or on-air in Asheville, NC, Cape Girardeau, MO and Marquette, MI.  GLENN BAR, who's been the Ass't. ND at WXYZ, moves to Senior EP for the station's Detroit 2020 project.
Another one time Michigan ND has a new job.  RON PETROVICH, who's been an ND in Saginaw, MI, Indianapolis, and Milwaukee, has been named Manager of the Mayo Clinic Center for Social Media.  Ron's been VP of Medical News Sales for Medstar for the last eleven years.  In addition to his three ND stops, he also worked in Grand Rapids, MI.
Another former ND has a new job…in print.  JANET GREGG has been named Publisher of the Jacksonville (TX) Daily Progress in her hometown. Janet's a former ND in Waco and Tyler, TX, and was hired to start a Time Warner Cable news operation in the Waco area, but that was shelved when the economy tanked.  She's also worked in Dallas/Ft. Worth, Houston, and Abilene, TX.
**** **** ****
The Full List:
To the best of my knowledge, here is the list of stations with open news director jobs, as of today, Friday, October 15, 2010.
If you know of any additions/deletions/changes/updates, please email me at: rick@rickgevers.com
The full list:
WCCO-TV  90 S. 11th St.                                                 Minneapolis MN 55403
WNCN-TV    1205 Front St.                                                 Raleigh NC 27609
WKRC-TV  1906 Highland Road                                      Cincinnati, OH 45219
WTEN-TV    341 Northern Blvd.                                        Albany, NY 12204
KMSB-TV     1855 N. 6th Ave.                                            Tuscon, AZ 85705
WNWO-TV  300 S. Byrne Rd.                                           Toledo OH 43615
KVEO-TV    349 N. Expressway                                       Brownsville TX 78521
WSBT-TV    1301 E. Douglas Rd.                                     Mishawaka IN 46545
WBND/WCWW   3665 Park Place West              Mishawaka IN 46545 (see ad above)
KSFY-TV     300 N. Dakota Ave. #100                           Sioux Falls SD 57104
KVAL-TV    4575 Blanton Road                                        Eugene OR 97405
WMGT-TV  PO Box 4328                                                   Macon GA 31208
WTVM-TV  1900 Wynnton Rd.                                       Columbus GA 31906
WEAU-TV   1907 S. Hastings Way                                Eau Claire WI 54701
KTKA-TV    2121 SW Chelsea Dr.                                    Topeka KS 66614
KTVL-TV    1440 Rossanley Dr.                                      Medford OR 97501
WJHG-TV  8195 Front Beach Rd.                                   Panama City Beach FL 32407
KTEN-TV 10 High Point Circle                                       Denison TX 75020
KXII-TV      4201 Texoma Parkway                                 Sherman TX 75090
KLDO-TV   226 Bob Bullock Loop                                  Laredo, TX 78040
KGNS-TV   120 W. Delmar Blvd.                                     Laredo TX 78045
KFBB-TV   3012 Highwoods Blvd.                                  Great Falls MT 59403
KAVU-TV 3808 N. Navarro                                             Victoria TX 77901