Greetings:
A tidal wave of newly named news directors this week, with SIX jobs being filled. And there are just TWO new openings, leaving our count of open ND jobs at 22.
We have ONE paid help wanted ad, for an EP opening in Des Moines.
A longtime general manager…a former ND in Pittsburgh and Atlanta…is retiring. Check that out below in our section of news about GMs. You'll also learn about a new GM at a Texas station.
And in Names in News, a three-time news director launches his own business. The head of Accuweather gets nominated for a government job. And a former ND turned consultant can't figure out why YOU (okay, maybe not you individually but the collective you) keeps helping Facebook make money.
That's all below.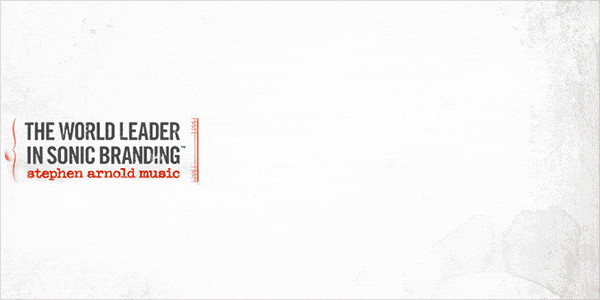 Newly Named News Directors: 
KTXL-TV, Sacramento, CA…MONIKA DIAZ has been promoted to News Director for this Tribune owned FOX affiliate. The release is here. Monika first joined KTXL as managing editor in 2014, was promoted to Assistant ND in December, and has been the interim ND since ED CHAPUIS left to become ND for KGTV in San Diego. Monika began as a reporter for WFAA-TV in Dallas, a Telemundo station in San Jose, and for another Sacramento station earlier.
KXLY-TV, Spokane, WA…MELISSA LUCK has also been promoted, in her case to ND for this Morgan Murphy Media owned ABC affiliate. Here's the memo from the GM to the staff. You'll learn more about Melissa in her (as of this writing) not yet updated station bio. She first joined the station in 2002 as an anchor and reporter, and moved into management in 2007. Melissa replaces JERRY POST who is leaving after 12 years as ND (and 19 at the station) to open his own business.
WFXG-TV, Augusta, GA…ANGELA GREEN will be the next ND for this Raycom owned FOX affiliate. She's been an anchor/reporter for WNCT-TV in Greenville, NC. Here's the news release from the station. She's also worked in Montgomery and Birmingham and spent five years as a Communications Manager for an electric cooperative. WFXG has not previously had a news director…an Assistant ND reported to the ND at sister Raycom station WTOC-TV in Savannah.
WIFR-TV, Rockford, IL…MAGGIE HRADECKY returns to WIFR and TV as news director for this Gray Television owned CBS station. Earlier in her career she was the Assignment Editor here. She's also been an ND at one Rockford station and Managing Editor for another, and worked for the local paper in a variety of roles over the past five years. Details here. Maggie replaces DAVE SMITH who retired after 14 years as ND here and 43 in our business.
KTMF/KYNB-TV, Missoula/Butte, MT…EMILY ADAMSON will start later this month as the ND for these Cowles owned stations. She worked as a regional producer for another Missoula station and has most recently worked for the Humane Society of Western Montana. Emily replaces ANDREA LUTZ who left the station to move to Billings, MT, to anchor a statewide newscast.
WNKY-TV, Bowling Green, KY…RICK BOONE will be the first news director for this NBC/CBS duopoly owned by Marquee Broadcasting. He most recently worked as a reporter for KNTV in San Jose/San Francisco, and has also reported in New York, Washington, and Sacramento.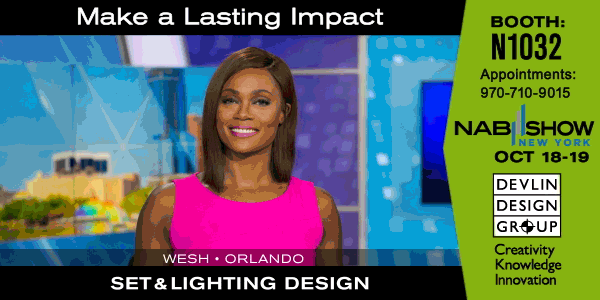 New News Director Opening: 
WCSC-TV, Charleston, SC…Raycom's CBS affiliate is looking for a new news director to replace MELISSA VARNER, who is leaving. She's a longtime employee of the station, having joined the station in 2003 as a producer and advanced through the ranks. Melissa was promoted to news director in November, 2015.
KFBB-TV, Great Falls, MT…DEYJA CHARLES will leave this Cowles owned ABC affiliate after her replacement has been found. She's looking to grow in another opportunity. Deyja has been ND here since January, 2014, and had been a reporter and EP prior to that. She's also worked as a reporter in Torrance, CA and as a production assistant at KTLA-TV in Los Angeles.
Paid Help Wanted Ad:

Morning Executive Producer, KCCI-TV, Des Moines, IA:
KCCI-TV, the Hearst Television station in Des Moines, has an opening for a Morning Executive Producer who can oversee fast-paced, up-to-date newscasts. This is an excellent opportunity for a management-level producer at Iowa's News Leader. Applicants should have a proven track record of success in producing television newscasts. Responsibilities include managing, coaching and motivating a team of producers, reporters, anchors and photographers. The executive producer is responsible for the overall content of morning newscasts, and managing all aspects of breaking news coverage. Candidates should be experienced professionals who can communicate clearly, make decisions under deadline pressure, and have a strong desire to win.
Come see why Forbes Magazine lists Des Moines as the best city for young professionals and why U.S, News and World Report ranks Des Moines as the #1 Best Affordable Place to Live in the U.S. This is a vibrant, growing community that is the center of the political universe every four years as Iowa kicks off the presidential selection process.
Learn more about this opportunity and how to apply by clicking here:
Other News Management Openings:
ASSISTANT NEWS DIRECTOR:
KNBC-TV, Los Angeles, CA (listed 9/17/17)
WEWS-TV, Cleveland, OH (listed 9/24/17)
KSDK-TV, St. Louis, MO (new listing this week)
WTNH-TV, New Haven, CT (listed 9/3/17)
WRGB-TV, Albany/Schenectady, NY (listed 9/10/17)
EXECUTIVE PRODUCER:
KRIV-TV, Houston, TX (Evening EP, relisted 9/24/17)
WGCL-TV, Atlanta, GA (AM EP, listing revised this week)
WXYZ-TV, Detroit, MI (AM & Senior EPs, listed 9/10/17)
WTVF-TV, Nashville, TN (listed 8/13/17)
WBNS-TV, Columbus, OH (AM & Dayside, listing revised 10/8/17)
WDAF-TV, Kansas City, MO (Weekend EP, listed 9/24/17)
WPTV, West Palm Beach, FL (listing modified 9/24/17)
WIVB-TV, Buffalo, NY (relisted 8/13/17)
WDTN-TV, Dayton, OH (relisted 9/3/17)
KWCH-TV, Wichita, KS (AM EP, relisted 9/17/17)
WSLS-TV, Roanoke, VA (relisted 8/13/17)
KCCI-TV, Des Moines, IA (listed 10/8/17, see ad above!)
WISC-TV, Madison, WI (AM EP, listed 8/20/17)
WBRZ-TV, Baton Rouge, LA (relisted 9/10/17)
MANAGING EDITOR:
KDVR/KWGN-TV, Denver, CO (listed 9/24/17)
Names in the News (and other items):
BARRY MYERS, head of Accuweather, has been nominated by the President to be the administrator of NOAA. He'd be one of only two non-scientists to head the organization. This Washington Post article has more, including some who say his appointment would raise some conflicts of interest with weather products sold by Accuweather.
Congratulations to former news director JIM GILCHRIEST who's launching his own company, the Gilchriest Consulting Group. Check out his very nice looking website for the new business. Jim's a former news director in Nashville, Norfolk and Boise, worked in Charlotte and Winston-Salem, and for two stations in Rochester, NY. Jim began his career in radio news.
CJ&N consultant STEVE SCHWAID (a former news director and NBC executive) is confused. He doesn't understand why stations use Facebook so much (frankly, so am I, but I'm not on Facebook). Check out his thoughts here.
General Manager News & Notes:
AL BLINKE, a former news director who's been GM for WNEM-TV in Flint/Saginaw, MI, for the past 13 years, is retiring, ending a 40 year career in our business. Here's the news release. Al's been an ND for two stations in Pittsburgh, one in Atlanta, and worked for two stations in Detroit and one in New Haven/Hartford. He also worked as a consultant for Magid. Best wishes, Al!
GUYANNE TAYLOR has been named General Manager for Sinclair's KVII/KVIH-TV in Amarillo, TX. It's a return to KVII for Guyanne, who was sales manager there before leaving for a sales manager job for the Raycom station in Lubbock.
Our Full List of Open ND Jobs:
Here's our list of open ND jobs as of Sunday, October 15, 2017:
It's unofficial, there may be others that are open, and some of these may have been filled. If you know of any in either category, please let me know: rick@rickgevers.com
WNJU-TV 2200 Fletcher Ave, Fort Lee, NJ 07024 **
Verizon Fios 1 News 800 Westchester Avenue Rye Brook, NY 10573
KYW-TV 1555 Hamilton Street Philadelphia, PA 19130
KUVN-TV 2323 Bryan St Ste 1900. Dallas TX 75201 **
WUSA-TV 4100 Wisconsin Ave NW Washington DC 20016
WUVG-TV 3350 Peachtree Road #1250, Atlanta, GA 30326 **
WTSP-TV 11450 Gandy Blvd, St. Petersburg, FL 33702
WCCO-TV 90 S 11th St., Minneapolis, MN 55403
KUVS-TV 1710 Arden Way Sacramento CA 95815 **
Spectrum News 2505 Atlantic Ave. #102 Raleigh, NC 27604
WZZM-TV 645 Three Mile Grand Rapids, MI 49544
KWCH-TV 2815 E. 37th Street North, Wichita, KS 67219
KOAA-TV 2200 7th Ave. Pueblo, CO 81003
KWWL-TV 500 East Fourth St. Waterloo, IA 50703
WCSC-TV 2126 Charlie Hall Blvd, Charleston, SC 29414
WJTV 1820 Tv Rd, Jackson, MS 39204
WNDU-TV 54516 IN-933, South Bend, IN 46637
KLFY-TV 1808 Eraste Landry Rd, Lafayette, LA 70506
WSAW-TV, 1114 Grand Ave, Wausau, WI 54403
WTVY-TV 285 N Foster St, Dothan, AL 36303
KFBB-TV P.O. Box 1139. Great Falls MT 59403
KRTV P.O. Box 2989, Great Falls, MT, 59403
**: Spanish language station