Greetings:
This week's report features TWO new NDs, and TWO new openings, leaving our count of open ND jobs at 23.
If it's your dream to advance as a morning Executive Producer, you're in luck..THREE new ads feature stations looking for morning EPs. And we have TWO other ads, also looking for EPs.
The Milwaukee market is mourning the loss of a longtime news manager. Read that story below, along with details about a handful of news managers on the move. And we have two items on GM moves, both involving former NDs.
All that, and more, below.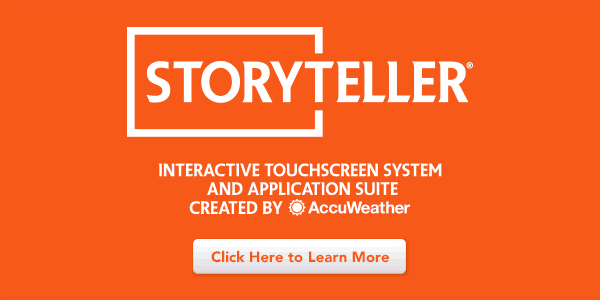 New News Director Openings:
WKEF/WRGT-TV, Dayton, OH…WES FINLEY has left this Sinclair owned ABC/FOX duopoly after more than two years as ND. Wes has been an ND in Mobile, and has worked in Harrisburg, Louisville, and Lexington.
WBAY-TV, Green Bay, WI…TOM McCAREY will retire from this Young Broadcasting owned ABC affiliate in January. Tom first joined the station as a part-time production department employee 48 years ago!
Newly Named News Directors:
WROC-TV, Rochester, NY…veteran newswoman CONNIE HOWARD has been promoted to News Director for this Nexstar owned CBS affiliate. She's been the EP there for just over a year, and acting ND since BRYAN QUEEN left to become ND for WIS-TV in Columbia, SC, last month. Connie's been an ND in Baltimore, Raleigh, and Birmingham, and has worked in New York City, Dallas, and Pittsburgh. Earlier in her career, Connie worked as a reporter at WROC.
WUTR/WFXV/WPNY-TV, Utica, NY…DON DUDLEY starts on Monday as ND and anchor for this Nexstar owned ABC/CW duopoly. He's been working for WRNN-TV in New York City. Don replaces JOEY PARKER who left earlier this summer after two years as ND/anchor.
Paid Help Wanted Ads: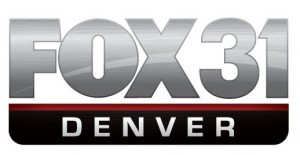 Morning Executive Producer, KDVR-TV, Denver, CO:
KDVR/Fox 31 Denver has an immediate opening for an Executive Producer for our morning news – Good Day Colorado. We are looking for a strong leader who is aggressively competitive and can help us continue to shake up the Denver market.
Our Executive Producers are responsible for managing all aspects of newscast content and play a vital role in our strategic plan to grow ratings and improve our on-air product. Must have solid news judgment, be able to meet daily deadlines, work well under pressure, generate story and coverage ideas on a daily and long-term basis, manage a team of producers, and work with a large, diverse staff in a professional manner. Excellent communication skills are required, as is prior management and major market producing experience.
If you have what it takes – immediately send a resume and DVD or links of your work to: dana.dieterle@kdvr.com
or via mail to:
Dana Dieterle
Assistant News Director
KDVR/KWGN-TV
100 East Speer Blvd.
Denver, CO 80203
No phone calls please. EOE M/F/D/V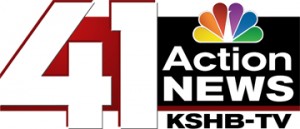 Morning Executive Producer, KSHB-TV, Kansas City, MO:
The E.W. Scripps owned NBC affiliate in Kansas City, MO, 41 Action News seeks a smart, creative and enthusiastic Executive Producer, Morning to join our talented team in Kansas City, MO.
This dynamic leader will need to be the kind of manager who understands the morning news viewers and can execute that the vision consistently. Must possess willingness and ability to work long hours and occasional weekends is required. The position also involves management of major events, sweeps, and breaking news situations.
The successful candidate will possess 5 + years' experience in a producer role and newsroom management experience a plus. Must have proven and effective leadership skills; fosters open dialogue, empowers others, addresses conflict quickly and directly. Strong organizational and communication skills (verbal and written) required.
Send resume and a letter of introduction via email to: carrie.hofmann@kshb.com
or via mail to:
Carrie Hofmann
News Director
KSHB-TV
4720 Oak Street
Kansas City MO 64112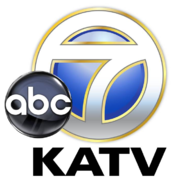 Morning Executive Producer, KATV, Little Rock, AR:
KATV Channel 7 in Little Rock, the legacy number one station in the 56th television market , is looking for a morning Executive Producer who can join a team dedicated to keeping and enhancing the tradition of an award winning, number one morning show newscast.
Little Rock is a beautiful city and an active breaking news market. KATV has the resources and the drive to win the big story, everyday. We are the leaders, the innovators and the ground breakers.
Applicants must have strong breaking news experience, strong editorial judgment, newscast producing expertise and fully understand the needs of a morning show. We are looking for that person that understands social involvement and promotions targeted toward a morning audience.
If you are someone who is committed to organization, following through on ideas, and is not afraid to take chances, we want to hear from you. You must have vision and the ability to take an idea and to make it a reality, as well as a demonstrated ability to produce amazing newscasts that get noticed.
This position requires leadership, solid decision making skills and the ability to train and mentor new producers.
Special Requirements:
3 years producer experience
Degree in Journalism or Communications preferred
Digital content skills for both web and social media
All KATV Applicants are required to fill out an application. Please download an application by clicking here , complete and submit with resume:
Send Your Resume To:
Human Resources Department
KATV-TV
Box 77
Little Rock AR 72203
or via email to: hr@katv.com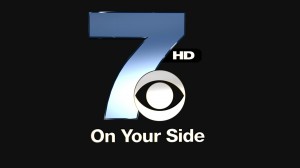 Executive Producer, WSPA-TV, Spartanburg, SC:
Are you passionate about journalism? Do you enjoy leading a newsroom and crafting shows that really benefit your audience?
WSPA-TV is looking for you to join our award winning team as Executive Producer.
The Executive Producer is responsible for developing news content and presentation of the newscasts. The EP will follow our strategic plan and communicate it clearly. The Executive Producer evaluates each script, graphic, and super in a newscast and oversees day to day content. He/She must be skilled in the overall look of a broadcast, be able to assist in development of enterprise and breaking stories, and manage producer and director schedules. The Executive Producer must have strong journalistic ethics and be familiar with libel laws.
Qualified applicants may send their resume to:
WSPA-TV
Attn: Human Resources
250 International Drive
Spartanburg SC 29303
or apply online at www.mediageneral.com/careers
Background check and drug screen required. EOE M/F/V/D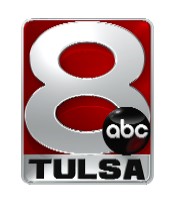 Executive Producer, KTUL-TV, Tulsa, OK:
Are you a strong leader with excellent news judgment in a metered market? Do you enjoy exploring creative and new ways to deliver content, while maintaining a clear focus on viewers?
Tulsa's Channel 8, an ABC affiliate, is looking for an Executive Producer with these qualifications. Candidates should be a strong communicator under breaking news deadlines and have a background that demonstrates a daily commitment to all news platforms, including online publishing. Must have excellent writing and editing skills for on-air and online. Must possess strong collaboration and interpersonal skills when working with multiple departments, be proficient with the use of graphics and all newsroom resources and able to handle multi-task projects.
Bachelor's degree in Journalism or related field and at least 5 years of progressively responsible experience in line producing newscasts in a medium or large sized market is preferred. Previous management experience is a plus.
If interested, please send resume and weblink to the attention of Director of Human Resources, KTUL
P. O. Box 8
Tulsa OK 74101
or via email to hr8@ktul.com
Tulsa's Channel 8 is an Equal Opportunity Employer.
Other News Management Openings:
ASSISTANT NEWS DIRECTOR:
WFLA-TV, Tampa, FL (listed 9/21/13)
KOIN-TV, Portland, OR (listed 9/28/13)
WBNS-TV, Columbus, OH (listed 8/16/13)
WCPO-TV, Cincinnati, OH (relisted 10/4/13)
WBMA-TV, Birmingham, AL (listed 9/1/13)
WIVB-TV, Buffalo, NY (listed 9/21/13)
WDTN-TV, Dayton, OH (listed 9/6/13)
KFVS-TV, Cape Girardeau, MO (listed 8/11/13)
WFXG-TV, Augusta, GA (listed 9/1/13)
EXECUTIVE NEWS PRODUCER:
KRON-TV, San Francisco, CA (2 openings, AM & Dayside, listing revised 9/1/13)
KTVU-TV, Oakland/San Francisco, CA (2: AM & Spec. Proj. , listing revised 10/4/13)
KRIV-TV, Houston, TX (AM & PM openings, relisted 10/4/13)
KNXV-TV, Phoenix, AZ (listed 9/28/13)
KCPQ-TV, Seattle, WA (relisted 9/28/13)
WFLA-TV, Tampa. FL (listed 9/21/13)
KDVR-TV, Denver, CO (AM EP, new listing this week, see ad above!)
KUSI-TV, San Diego, CA (relisted 9/1/13)
KSHB-TV, Kansas City, MO (AM EP, new listing this week, see ad above!)
WDJT-TV, Milwaukee, WI (PM EP, listing modified 9/21/13)
WSPA-TV, Spartanburg, SC (listed 10/18/13, see ad above!)
WAVE-TV, Louisville, KY (PM EP, listed 9/1/13)
KATV, Little Rock, AR (AM EP, new listing this week, see ad above!)
KTUL-TV, Tulsa, OK (listed 10/18/13, see ad above!)
KMTV, Omaha, NE (Morning EP, listed 10/18/13)
KCRG-TV, Cedar Rapids, IA (listed 9/1/13)
NEWS OPERATIONS MANAGER:
KCBS-TV, Los Angeles, CA (relisted this week)
MANAGING EDITOR:
WCPO-TV, Cincinnati, OH (relisted 10/4/13)
Obituary:
Sad news from Milwaukee, where longtime Wisconsin newsman JIM CULLEN died this week after a long battle with brain cancer. He spent the last 15 years as the Managing Editor for WTMJ-TV, which remembers him here. Jim worked for WISN-TV in the 90's, and their tribute can be found by clicking here.  Earlier in his career Jim also worked in Eau Claire, WI.
Situations Wanted:
We offer a free situations wanted ad to news managers who are out of work and looking for a new opportunity. If you'd like to state your case to a well targeted audience, email me an item (max. 150 words). You may include a link to a website, an email address, and a photo. You must include your name. I'll run it for one week. I don't represent or endorse those listed, but merely trying to help.
Names in the News…and other stuff:
KATY CAMP joins WFTV in Orlando, FL, as an Executive Producer. She had been working for WVIT-TV in Hartford/New Haven, CT, and previously was a producer in Dallas.
KSHB-TV in Kansas City has hired RUBEN HIDALGO as an Executive Producer. Ruben had been working for KTVK-TV in Phoenix. KSHB is now looking for a morning executive producer…learn more about that opportunity in the paid ad above.
JOHN MECHAM, who left WTAJ-TV in Altoona, PA, last month, is now producing a new financial show for Russian TV American (RTTV) – called Boom Bust – it launched 2 days ago – on RT. The program is based in Washington, DC. Here's a link to the first program.
GM Notes:
HELEN SWENSON was named GM for Lin Media's WIAT-TV in Birmingham, AL this week. Helen was most recently was Senior Vice Programming of Live Programming for the Weather Channel. She's a former ND in Seattle and West Palm Beach, has also worked in Miami and Pittsburgh, and consulted for Magid. She replaces BILL BALLARD whose contract was not renewed.
TIM MORRISSEY, general manager for Belo's (for now) WCNC-TV in Charlotte, told his staff on Friday he'll leave the NBC affiliate when the station sale to Gannett is complete. Tim's been GM here for six years. He's been an ND in Milwaukee, Wilkes-Barre/Scranton, and Baltimore, a GM in Ft. Smith, AR, and Oklahoma City, and served as a VP/News and as a Divisional VP for the NY Times group.
Our Full List of ND Openings:
Here is my list of stations with open ND jobs, as of Saturday, October 18, 2013:
If you know of any additions/deletions/updates, please email me at: rick@rickgevers.com
KWHY-TV 1201 West 5th St., # T-900 Los Angeles CA 90017 *
WXYZ-TV 20777 W. 10 Mile Road Southfield MI 48037
KPHO-TV 4016 N. Black Canyon Hwy. Phoenix AZ 85017
KDEN-TV 2851 S. Parker Rd. #1130 Denver CO 80014
KSAT-TV 1408 N. Saint Mary's San Antonio TX 78215
KVDA-TV 6234 San Pedro San Antonio TX 78216 *
WHP-TV 3300 North 6th Street Harrisburg PA 17110
WHAS-TV 520 W. Chestnut St. Louisville KY 40203
WALA-TV 1501 Satchel Paige Blvd. Mobile AL 36606
WKEF/WRGT-TV 45 Broadcast Plaza Dayton OH 45408
WEYI-TV 2225 W. Willard Road Clio MI 48420
WBAY-TV 115 S. Jefferson St. Green Bay WI 54301
WHEC-TV 191 East Ave. Rochester NY 14604
WAAY-TV 1000 Monte Sano Boulevard Huntsville AL 35801
KOAA-TV 530 Communications Circle Colorado Springs CO 80905
WTXL-TV 1620 Commerce Blvd Midway FL 32343
KYTX-TV 2211 ESE Loop 323 Tyler TX 75701
KMID-TV 3200 LaForce Blvd. Midland TX 79711
WJHG-TV, 8195 Front Beach Rd. Panama City Beach FL 32407
WTWO-TV PO Box 9268 Terre Haute IN 47808
WETM-TV 101 E. Water St. Elmira NY 14901
WLIO-TV 1424 Rice Ave. Lima OH 45805
KVEO-TV 394 N. Expressway Brownsville TX 78521
* Spanish language station