Greetings:
VANNA WHITE is known for saying "Big money, big money" as the wheel spins.
We're saying "Big markets, big markets" as all the news director changes in this week's report involve big markets.
There are TWO new openings, with ONE position being filled. Those changes leave our count of open ND opportunities at 28.
ONE of those openings is featured in a paid help wanted ad, along with ads for TWO other news management jobs.
We have an obituary for a former Montana ND turned historian.
And we're happy to report to you that two journalists (one a former news director) are back in the US after a brief detention in Russia. That's among the items in Names in the News.
Read on for all the details.
New News Director Openings:
KOMO-TV, Seattle, WA…HOLLY GAUNTT is leaving this Sinclair-owned ABC affiliate to return home to Denver as ND for Tribune's KDVR/KWGN-TV. More on that below. Holly's been the ND here for more than seven years and will leave after the November book. If her replacement's is not in place by then, Assistant News Director SARAH GARZA will be the interim ND. That will set up interesting meal-time conversations with her husband MARK GINTHER, who's the ND of competitor KING-TV.
WFTS-TV, Tampa/St. Petersburg, FL…both News Director BILL McFARLAND and Assistant News Director MICHELE MURRAY left his Scripps-owned ABC affiliate on Thursday. Bill had been the ND there for just over two years, while Michele had been promoted to Assistant ND about 22 months ago. She's previously worked in Philadelphia, Dallas, Milwaukee and at another Tampa station. TvSpy has more on the possible reasons behind their departures.
And with winter coming, those of you in cold weather climates might want to check out the new-this-week paid help wanted ad for a News Director job at KGTV in sunny San Diego. We told you last week that incumbent JOEL DAVIS is being promoted to Station Manager here.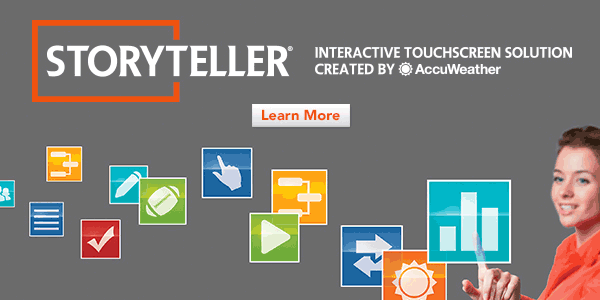 Newly Named News Director:
KDVR/KWGN-TV, Denver, CO…as noted above (and in this story on the station's website), HOLLY GAUNTT will be the next ND for this Tribune-owned duopoly. It's a return home for Holly, who grew up in Denver, went to Colorado University, and began her career with jobs at two other Denver stations. She broke the news to her staff at KOMO-TV in Seattle in this note. While KOMO was owned by Fisher, Holly served as VP/News for the company. She's a former ND at WTXF-TV in Philadelphia, and has worked in Washington, Baltimore, Oklahoma City and New Orleans. In Washington and Baltimore, she worked for current Tribune Senior VP/News KATHERINE GREEN. At KDVR/KWGN, she replaces ED KOSOWSKI who left after three years to pursue new opportunities.
Paid Help Wanted Ads: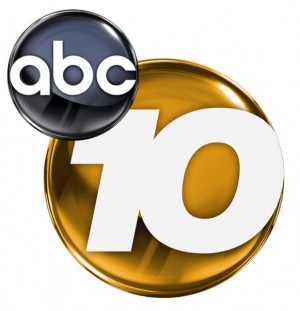 News Director, KGTV, San Diego, CA:
KGTV, an E.W. Scripps owned ABC affiliate in San Diego, CA, is seeking a dynamic News Director to lead our team to success. The successful candidate must be innovative, possess strong experience leading a news team to ratings success, and demonstrate experience in winning breaking news, breaking weather, game changing investigative and local story telling.
About Us
The E.W. Scripps Company is a leading media enterprise driven to develop and expand its digital strategies while embracing its rich history in delivering quality journalism through television stations, newspapers, and Scripps Howard News Service.
ABC10 is proud to serve San Diego with the news and information that affects our community. 10News is "San Diego's News Source" with more reporters covering major news across the region and a commitment to investigative and enterprise stories. This important information is delivered to viewers anytime, anywhere with a 24-hour news channel, mobile apps, and the market's leading television news website 10News.com. San Diegans know when they want news…they turn to 10News.
If you are ready for a new adventure, please visit www.scripps.com/careers and submit your information to requisition #8382.
KGTV and E.W. Scripps are equal employment opportunity employers. Candidates being offered a position of employment must successfully pass a drug and background screen.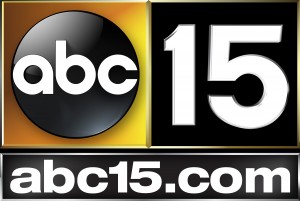 Assignment Editor, KNXV-TV, Phoenix, AZ:
If you have great community contacts that help your station break big stories, we want to talk to you.
If you get field crews to the scene of the story faster than anyone else, we want to talk to you.
If your passion brings out the best in those around you, we want to talk to you.
If you have a winning attitude every day, we want to talk to you.
ABC15 in Phoenix, Arizona is looking for an organized and creative self starter who is aggressive with breaking news. As an Assignment Editor you will ensure breaking news is being covered and use your exceptional contacts while working closely with Multimedia Journalists to help develop stories. You will be responsible for managing newsroom assignments and coordinating logistics and monitoring news wires and scanners.
The successful candidate will have at least three years medium to large market experience planning news coverage, dispatching crews to stories and breaking news using appropriate journalistic judgment and making calls to news sources to gain appropriate and actionable information. In addition, you will assist in finding stories, do research and track story ideas in the computer with emphasis on key brand points. You will also be responsible for publishing online content.
For more information about the position and to apply, please visit us at http://scripps.com/careers/jobsearch.html and search for requisition #8298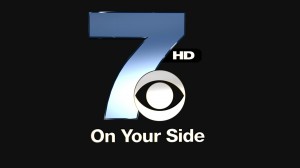 Morning Executive Producer, WSPA-TV, Spartanburg/Greenville, SC:
Are you passionate about journalism? Do you enjoy leading a newsroom and crafting shows that really benefit your audience? WSPA-TV is looking for you to join our award winning team as Morning Executive Producer.
The Morning Executive Producer is responsible for developing news content and presentation of 4.5 hours of morning newscasts. The Morning EP will follow our strategic plan and communicate it clearly. The Morning Executive Producer evaluates each script, graphic, and super in a newscast and oversees day to day content.
He/She must be skilled in the overall look of a broadcast, be able to assist in development of enterprise and breaking stories, and manage producer and director schedules. The Morning Executive Producer must have strong journalistic ethics and be familiar with libel laws.
Why Greenville/Spartanburg? We're is in the foothills of the Blue Ridge Mountains and a quick car trip gets you to the sandy beaches of the coast.
We're located between Charlotte and Atlanta with a lot to offer no matter your interests. From Broadway shows to an eclectic arts and food scene, once you visit and stay in the Upstate of South Carolina you won't want to leave.
Qualified applicants may submit their resume at mediageneral.com/careers.
Background check and drug screen required. EOE M/F/V/D
Other News Management Openings:
ASSISTANT NEWS DIRECTOR:
KPHO-TV, Phoenix, AZ (relisted 8/23/14)
WSMV-TV, Nashville, TN (listed 9/14/14)
KSLA-TV, Shreveport, LA (listed 9/29/14)
WCJB-TV, Gainesville, FL (relisted 9/14/14)
EXECUTIVE NEWS PRODUCER:
WCAU-TV, Philadelphia, PA (lsited 8/31/14)
WWSI-TV, Philadelphia, PA (listed 8/31/14) *
KPHO-TV, Phoenix, AZ (AM EP, relisted 8/23/14)
WTVJ-TV, Miami, FL (AM EP, listed 9/21/14)
WFTV, Orlando, FL (PM EP, listed 9/29/14)
KOVR-TV, Sacramento, CA (PM EP, listed 8/23/14)
KXTV, Sacramento, CA (PM EP, listed 8/31/14)
KTXL-TV, Sacramento, CA (PM EP, new listing this week)
KATU-TV, Portland, OR (AM EP, relisted 8/31/14)
WDAF-TV, Kansas City, MO (PM EP, relisted 8/31/14)
WTMJ-TV, Milwaukee, WI, (AM EP, PM EP & Spec. Projects, relisted 10/11/14)
WSPA-TV, Greenville/Spartanburg, SC (AM EP, listed 10/11/14, see ad above!)
WGHP-TV, Greensboro/High Point, NC (Dayside EP, relisted 8/23/14)
WJAR-TV, Providence, RI (relisted 8/31/14)
WDTN-TV, Dayton, OH (Nightside EP, relisted 10/11/14)
KMTV, Omaha, NE (listed 9/7/14)
WMTW-TV, Portland, ME (AM EP, new listing this week)
WLBT-TV, Jackson, MS (Nightside EP, listed 10/11/14)
WCYB-TV, Tri-Cities, TN (relisted 10/11/14)
WCTI-TV, Greenville/New Bern, NC (listed 8/31/14)
ASSIGNMENT MANAGER:
WCAU-TV, Philadelphia, PA: (listed 8/31/14)
Central Florida News 13, Orlando, FL (listed 9/7/14)
MANAGING EDITOR:
KIRO-TV, Seattle, WA (relisted 10/11/14)
WCPO-TV, Cincinnati, OH (relisted 8/17/14)
NEWS OPERATIONS MANAGER:
WCAU-TV, Philadelphia, PA: (listed 8/31/14)
Obituary:
PAT KEARNEY, who was promoted to ND for KXLF-TV in Butte, MT, in 1986, died this week at the age of 59. An autopsy showed he died of a blocked coronary artery. Pat was also known as a student of Butte's history and was active in covering sports teams there. More in this obituary.
Situations Wanted:
We offer a free situations wanted ad to news managers who are out of work and looking for a new opportunity. If you'd like to state your case to a well targeted audience, email me an item (max. 150 words). You may include a link to a website, an email address, and a photo. You must include your name. I'll run it for one week. I don't represent or endorse those listed, but merely trying to help.
Names in the News…and other things:
We're pleased to report that both JOE BERGANTINO and RANDY COVINGTON are safely back in the United States after being detained in Russia while training journalists. More on that by clicking here.
Joe is the executive director and co-founder of the New England Center for Investigative Reporting. (Many of you know his wife, CANDY ALTMAN, a VP/News at Hearst.)
Randy is a former ND in Philadelphia and Columbia, SC, who now teaches at The University of South Carolina. You might enjoy reading Joe's first hand account of their experience.
JIM KORTH stays in Packer Country as he moves to a new job as Assistant ND for WMTV in Madison, WI. He's spent the last seven years as a producer for WLUK-TV in Green Bay.
Congratulations to NICK McDERMOTT who's been promoted to Executive Producer of KTVA-TV in Anchorage. Nick…an Alaska native…has worked his entire career at the station, either as a producer or on the assignment desk.
One time KSAN-TV (San Angelo, TX) News Director JAMES DOUGHTY has left journalism for a job as Communications Director for a San Antonio City Councilman. James has been working as a reporter for KENS-TV in San Antonio most recently.
Our Full List of ND Openings:
If you know of any additions/deletions/updates, please email me at: rick@rickgevers.com
Here is my list of stations with open ND jobs, as of Sunday, October 19, 2014.
WPIX-TV 220 E. 42nd Street New York NY 10017
KWHY-TV 4975 W. Pico Blvd Los Angeles,CA 90019 *
WTTG-TV 5151 Wisconsin Avenue Washington DC 20016
WUSA-TV 4100 Wisconsin Ave NW Washington DC 20016
WXIA-TV One Monroe Place Atlanta GA 30324
WFTS-TV 4045 N. Himes Ave. Tampa FL 33607
KOMO-TV 140 Fourth Ave. North Seattle WA 98109
KCEC-TV 777 Grant St. #110 Denver CO 80203 *
KMGH-TV 123 Speer Blvd. Denver CO 80203
WJW-TV 5800 S. Marginal Road Cleveland OH 44103
KSDK-TV 1000 Market St. St. Louis MO 63101
WJZY/WMYT-TV 3501 Performance Rd. Charlotte NC 28214
KGTV 4600 Air Way San Diego CA 92101 (see ad above!)
KCTV 4500 Shawnee Mission Pkwy. Fairway KS 66205
WTLV/WJXX-TV, 1070 E. Adams St. Jacksonville FL 32202
WIVB-TV 2077 Elmwood Ave. Buffalo NY 14207
WRGB-TV 1400 Ball Town Road Schenectady NY 12309
WEAR-TV 4990 Mobile Highway Pensacola FL 32506
WSYR-TV 5904 Bridge St. East Syracuse, NY 13057
KVEO-TV 394 N. Expressway Brownsville TX 78521
WBTW-TV 101 McDonald Court Myrtle Beach, SC 29588
KLFY-TV 1808 Eraste Landry Rd. Lafayette LA 70506
WLTZ-TV 6140 Buena Vista Rd. Columbus, GA 31907
KTIV-TV 3135 Floyd Blvd. Sioux City IA 51108
WICU/WSEE 3514 State St. Erie PA 16508
WXXV-TV PO Box 2500 Gulfport MS 39505
KLDO/KXOF-TV 226 Bob Bullock Loop Laredo TX 78040
WBUP/WBKP-TV 1705 Ash Street Ishpeming MI 49849
* Spanish language station