October 27, 2010 UPDATE:
We have an ND change in a top 30 market today.  CAROLYN WILLIAMS, who's been ND at WTHR-TV here in Indianapolis for 2 1/2 years, is returning (at her request) to her old job as Assistant News Director.  Carolyn's been at this Dispatch-owned NBC affiliate for ten years, and is a former ND at KOTV in Tulsa.  She's also worked in Dallas and Tucson.
We'll have more on this change, and all the week's news about news managers, in our next full report.
**** ***** ****
Greetings:
There was lots of reaction to our mid-week update about an ND change in a top ten market…and that's the ONLY new ND opening we have in this week's report.  And there's just ONE new ND to report, so our count of open ND positions remains at 23.
Also in this week's newsletter, we have a new ad for an EP position at a suburban New York City station, and we have a revised ad for a North Carolina station which is now looking for an Assistant ND.  And we're repeating an ad for a producer opening in Columbus, OH.
There are a number of other new News Management Openings, a couple of Names in the News, and one obituary for a former Minneapolis News Director and anchor.
All that…and more…after this week's changes.
New News Director Openings:
KHOU-TV, Houston, TX…we told you in an UPDATE on Thursday that KEITH CONNORS will leave the Belo-owned CBS station at the end of November.  Keith's been ND here for more than five years, spent eight years as ND for Belo's WCNC-TV in Charlotte, also worked as an ND for Belo's WVEC-TV in Norfolk, and for WOKR-TV in Rochester, NY.  He's also worked in Nashville and Toledo, where (full disclosure) I hired him as a producer when I was the ND for WTOL-TV. Earlier this month, KHOU received the National Edward R. Murrow Award for Overall Excellence and the Lonestar Emmy award for Overall Station Excellence, and earlier this year the station won an Alfred I. duPont Award.
Newly Named News Directors:
KTVL-TV, Medford, OR…RICK HOWARD is the new ND for this Freedom Broadcasting owned CBS affiliate.  Rick had earlier served as ND for another Medford station, KDRV-TV, and has also been an ND for KOIN-TV in Portland, OR, and WTVR-TV in Richmond, VA.  He replaces MANNY SANTIS who left the station in July to become the Nightside Assignment Editor for WUSA-TV in Washington, DC.
Also, apologies to two Charleston (SC) news directors.  Last week we mentioned that SCOTT FLANNIGAN was working as ND in that market, but told you the wrong station.  He's at WCBD-TV.  JAMES WARNER was then/is now/and remains the ND for WCSC. Apologies to both.
***** **** ****

Executive Producer, RNN News, Rye Brook, NY
RNN News in Rye Brook, NY is expanding again!
Currently seeking individuals with significant broadcast news producing and management experience to join our dynamic team as Executive Producer (EP)
The winning candidates will have news producing experience and possess a passion for news and will thrive in a fast-paced, highly competitive, deadline-driven environment.  S/he will possess excellent writing skills and will have news producing (line) experience.  The EP must be proficient in all aspects of news, supervising a team and capable of effectively communicating with upper management and department heads.
Responsibilities:
Supervise writing, plan story selection, graphics selection, editing, production and execution of daily newscasts and special programming. Coach and develop producers and other direct reports. Manage line producers and facilitate producer schedules. Take full responsibility for execution of assigned newscasts as well as other special assignments. Monitor competition and industry trends with particular emphasis on new media such as social networking and innovative newsgathering techniques and equipment.
Requirements:
• 2+ years executive producer news or senior producer experience
• College degree in journalism or an equivalent combination of education and experience
• Excellent management skills and experience supervising and managing a team
• Strong communication and conflict management skills
• Ability to manage multiple priorities simultaneously and meet deadlines
• Excellent editorial judgment and experience line producing
• Availability to work early morning shift and occasional weekends
Please note-due to the quantity of applicants, we can only respond to individuals selected for interviews.
In order to be considered, applicants should forward resume and cover letter with salary requirement to: resume@fios1news.com or resume@rnntv.com
**** ***** ****

ASSISTANT NEWS DIRECTOR, WCTI-TV, NEW BERN, NC
Newschannel 12 & FOX Eastern Carolina is looking for an Assistant News Director  to help lead a dynamic newsroom.
Here is a great opportunity to earn those senior manager stripes.  You will work closely with the news director in all aspects of running this ABC and FOX High Definition News Department.
Duties include:  Supervising newscast producers,  reporters and photographers.  You'll be instrumental in building and executing a successful strategic plan. The qualified candidate will be a fantastic coach of energetic producers, reporters and photographers.     Three Years producing experience required along with a college degree.
Send resume and newscast DVD to:
Shane Moreland
News Director
WCTI-TV
225 Glenburnie Dr.
New Bern NC 28560
**** ***** ****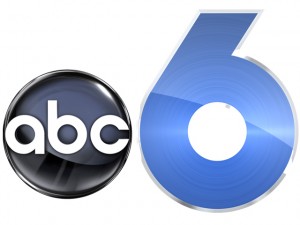 Senior News Producer, WSYX/WTTE, Columbus, OH
WSYX/WTTE is looking for a strong, high energy Senior News Producer.
Qualified candidate must have excellent news judgment, writing and communication skills.  We want a producer who thrives on breaking news and is confident in the control room with live shots.  The successful candidate is a team player who works well anchors, reporters, photographers, and editors.  Show stackers and timid producers need not apply.  Columbus is a great city that offers an amazing lifestyle.
Please apply at www.abc6onyourside.com, www.myfox28columbus.com, or www.sbgi.net under employment, and also send a resume and non-returnable DVD of a current newscast to:
WSYX/WTTE
Attn: Jamie Innis
1261 Dublin Rd.
Columbus OH 43215
**** ***** ****
Other News Management Openings:
Assistant News Director:
WEWS-TV, Cleveland, OH (listed 7/16/10)
KATU-TV, Portland, OR (relisted 10/15/10)
WCNC-TV, Charlotte, NC (relisted 9/24/10)
WVIT-TV, Hartford, CT (listed 10/3/10)
KMBC-TV, Kansas City, MO (new listing this week)
WBMA-TV, Birmingham, AL (new listing this week)
WDSU-TV, New Orleans, LA (listed 7/2/10)
KREM-TV, Spokane, WA (listed 8/20/10)
WCTI-TV, New Bern, NC (listing revised this week, see ad above!)
Executive News Producer:
WRNN-TV, Rye Brook, NY (new listing this weekend)
KTVU-TV, Oakland/San Francisco, CA (AM EP, listed 7/16/10)
KRON-TV, San Francisco, CA (AM EP, new listing this week)
WXYZ-TV, Detroit, MI (listed 9/6/10)
KMSP-TV, Minneapolis, MN (AM EP, listed 9/17/10)
WOIO/WUAB-TV, Cleveland, OH (PM EP, listed 8/1/10)
WKMG-TV, Orlando, FL (relisted 8/13/10)
KTXL-TV, Sacramento, CA (listed 8/13/20)
KSWB-TV, San Diego, CA (Morning EP, relisted 8/20/10)
WMAR-TV, Baltimore, MD (Nightside EP, listed 10/15/10)
WCPO-TV, Cincinnati, OH (Special Projects EP, listed 9/6/10)
WKRC-TV, Cincinnati, OH (listed 8/13/10)
WTMJ-TV, Milwaukee, WI (AM EP, relisted 7/23/10)
KENS-TV, San Antonio, TX (listed 8/20/10)
WPTV, West Palm Beach, FL (listed 9/24/10)
KOKI-TV, Tulsa, OK (AM EP, listed 9/10/10)
WHAM-TV, Rochester, NY (listed 7/9/10)
KSLA-TV, Shreveport, LA (Morning EP, relisted 9/17/10)
KHQ-TV, Spokane, WA (listed 9/6/10)
Special Projects Producer:
KTVX-TV, Salt Lake City, UT (listed 10/10/10)
Managing Editor:
WPTV, West Palm Beach, FL (listed 9/24/10)
Digital Media Manager:
KCRA-TV, Sacramento, CA (listed 10/3/10)
Senior Manager News Operations:
Source Media Group, Cedar Rapids, IA (listed 9/10/10)
**** ***** ****
Names in the News:
Veteran Chicago newsman DON DuPREE is leaving WBBM-TV to become director of "Roger Ebert Presents at the Movies" which will debut next January.  DuPree and Ebert worked together for more than 15 years on earlier versions of the movie review program.  Don had been the Assistant ND for WBBM.
SCOTT LEVY has joined News 12 The Bronx as the morning EP.  He'd been doing the same job for KOKI-TV in Tulsa.  Scott's also worked for Fox stations in Dallas and Memphis.
Another week, another Texas broadcaster heading to print.  Last week we told you of JANET GREGG's move, this week it's MARY NELL SANCHEZ. She's now the city editor for the Laredo Morning Times. She worked for KGNS-TV in Laredo as an EP, ND, and eventually General Manager.  Mary Nell's also worked in San Antonio and Austin, TX.
I'm sorry to tell you that one time Minneapolis ND GIL AMUNDSON died last week of heart failure at the age of 82.  He worked at WTCN-TV (now KARE-TV) for 30 years until his retirement in 1990, serving in a variety of roles including anchor and news director.  Both the Star-Tribune and the Pioneer Press paid tribute to him….just click on the links to read the stories.
**** **** ****
The Full List:
To the best of my knowledge, here is the list of stations with open news director jobs, as of Saturday, October 23, 2010.
If you know of any additions/deletions/changes/updates, please email me at: rick@rickgevers.com
KHOU-TV 1945 Allen Parkway                                 Houston TX 77019
WCCO-TV  90 S. 11th St.                                                     Minneapolis MN 55403
WNCN-TV    1205 Front St.                                                 Raleigh NC 27609
WKRC-TV  1906 Highland Road                                      Cincinnati, OH 45219
WTEN-TV    341 Northern Blvd.                                        Albany, NY 12204
KMSB-TV     1855 N. 6th Ave.                                            Tuscon, AZ 85705
WNWO-TV  300 S. Byrne Rd.                                           Toledo OH 43615
KVEO-TV    349 N. Expressway                                       Brownsville TX 78521
WSBT-TV    1301 E. Douglas Rd.                                     Mishawaka IN 46545
WBND/WCWW   3665 Park Place West                      Mishawaka IN 46545
KSFY-TV     300 N. Dakota Ave. #100                           Sioux Falls SD 57104
KVAL-TV    4575 Blanton Road                                        Eugene OR 97405
WMGT-TV  PO Box 4328                                                   Macon GA 31208
WTVM-TV  1900 Wynnton Rd.                                       Columbus GA 31906
WEAU-TV   1907 S. Hastings Way                                Eau Claire WI 54701
KTKA-TV    2121 SW Chelsea Dr.                                    Topeka KS 66614
WJHG-TV  8195 Front Beach Rd.                                   Panama City Beach FL 32407
KTEN-TV 10 High Point Circle                                       Denison TX 75020
KXII-TV      4201 Texoma Parkway                                 Sherman TX 75090
KLDO-TV   226 Bob Bullock Loop                                  Laredo, TX 78040
KGNS-TV   120 W. Delmar Blvd.                                     Laredo TX 78045
KFBB-TV   3012 Highwoods Blvd.                                  Great Falls MT 59403
KAVU-TV 3808 N. Navarro                                             Victoria TX 77901