Greetings:
We're delayed this week by travel and in part by growing pains associated with the new look of the emailed version of our weekly newsletter. I appreciate your patience.
In this week's report, we have THREE new news directors to tell you about, while there are THREE new openings, bringing our count of open news director jobs to 23.
We have one ad, that for an Assistant News Director job in Tulsa, and we've updated our list of Other News Management Openings.
Some of that updating was due to a handful of new news managers at stations around the country, and we cover many of those in Names in the News.
All that's below after this week's changes:
Newly Named News Directors:
KWHY-TV, Los Angeles, CA…RAYMOND MESA has been promoted to news director for this Spanish language independent station. He has been anchoring there, but earlier in his career he was the ND and anchor for KDBC-TV in El Paso, TX. Ray's worked for KWHY for the past nine years. The station was recently purchased by The Merulo Group.
KXLN-TV, Houston, TX…MARTHA KATTAN is being promoted to News Director for this Univision owned station. Martha has been ND for sister-Univision station KUVN-TV in Dallas (more on that below). At KUVN, Martha replaces ISABEL GONZALES who left the station in August after almost two years as news director.
WROC-TV, Rochester, NY…BRYAN QUEEN has been named ND for this Nexstar-owned CBS affiliate. He has been News Manager for Time Warner's News 14 Carolina-Costal, and previously worked for MSNBC and NBC NewsChannel. Bryan's also worked in Winston-Salem and Asheville, NC.  He replaces JERRY WALSH who's been promoted to a corporate position within Nexstar.
New News Director Openings:
WPVI-TV, Philadelphia, PA…CARLA CARPENTER has been promoted to Senior VP of Digital Media for the ABC o-and-o stations. She's been ND for this ABC o-and-o since 1997, and has previously worked in Chicago, Detroit, St. Louis, Louisville, Ft. Myers, and Lexington, KY, where she began her career as a reporter.
KUVN-TV, Dallas, TX…as reported above, MARTHA KATTAN is being promoted to ND for another Univision station, KXLN-TV in Houston. Martha's been ND here for 12 years.
WFDC-TV, Washington, DC…ERNESTO CLAVIJO is retiring from this Entravision owned Univision affiliate.
**** ***** ****
Help Wanted Ad:

ASSISTANT NEWS DIRECTOR, KTUL-TV, TULSA, OK:
KTUL ABC -Tulsa's Channel 8 is seeking an Assistant News Director. A background in newsroom management is a must.
The ideal candidate should be a leader with strong organization, communication and writing skills. You will be responsible for managing the day-to-day news, breaking news and special projects. Must be up-to-date on newscast showcasing and production.
Duties also include managing the assignment desk and working collaboratively between producers, reporters and photographers. Must be proficient in making sound decisions under deadline and incorporate station goals and objectives across all news platforms including ktul.com.
We are an Equal Opportunity Employer.
Email resume and news philosophy to News Director Carlton Houston: chouston@ktul.com
Other News Management Openings:
ASSISTANT NEWS DIRECTOR:
WFLD-TV, Chicago, IL (relisted 9/10/11)
WOIO/WUAB-TV, Cleveland, OH (listed 10/14/11)
KSDK-TV, St. Louis, MO (relisted 9/17/11)
WRTV, Indianapolis, IN (relisted 9/3/11)
WAVY-TV, Norfolk, VA (listed 10/7/11)
WREG-TV, Memphis, TN (relisted 9/10/10)
KTUL-TV, Tulsa, OK (listed 10/14/11, see ad above!)
KTVM-TV, Bozeman, MT (listed 9/17/11)
EXECUTIVE NEWS PRODUCER:
The Weather Channel, Atlanta, GA (listed 9/23/11)
KPRC-TV, Houston, TX (AM EP, listed 10/7/11)
KTVI/KPLR-TV, St. Louis, MO (listed 9/10/11)
KPTV, Portland, OR (AM EP, listed 9/10/11)
KOIN-TV, Portland, OR (listed 9/17/11)
WTAE-TV, Pittsburgh, PA (Dayside EP, relisted 8/26/11)
WRAL-TV, Raleigh, NC (relisted 8/26/11)
WSMV-TV, Nashville, TN (AM EP, new listing this week)
WVIT-TV, Hartford/New Haven, CT (relisted 8/5/11)
WCPO-TV, Cincinnati, OH (PM EP, listing revised 8/12/11)
WPEC-TV, W. Palm Beach, FL (listed 10/7/11)
WPMT-TV, Harrisburg, PA (AM EP, listing revised 10/14/11)
WHBQ-TV, Memphis, TN (relisted 9/23/11)
WLNS-TV, Lansing, MI (listed 8/19/11)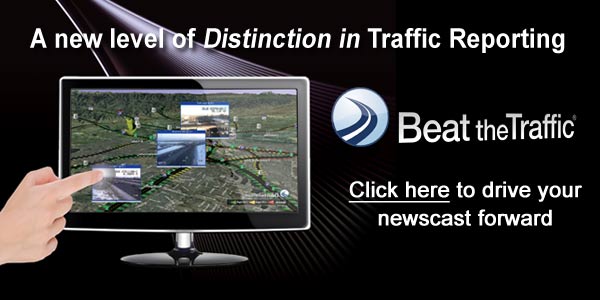 Names in the News:
LIZ GARCIA returns to Arizona and joins KTVK-TV, the Belo-owned independent as EP of the morning news. She is currently the Associate EP for the morning news at WTVT-TV in Tampa, but she had worked in Phoenix earlier in her career. She's also worked at another station in Tampa and in Washington, DC.
KELLY BROWN is moving south to become the Morning EP for KCNC-TV in Denver. She's currently a morning product for KING-TV in Seattle. It's a return to Colorado for her, as she used to work at KOAA-TV in Colorado Springs, CO and still has family there.
KEITH BALDI moves from reporter to Assistant News Director for Hearst's WMTW-TV in Portland, ME. He joined WMTW in 2007 from Grand Rapids, MI, and previously worked in Clarksburg, WV, and Burlington, VT.
Fisher Interactive has promoted JENNY KUGLIN to General Manager, Content and Social Media. She first joined Fisher Interactive as Director of Social Media in 2010. She had previously been ND for Fisher's KVAL-TV in Eugene, OR.
**** ***** ***
The Full List:
To the best of my knowledge, here is the list of stations with open news director jobs, as of Sunday, October 23, 2011.
If you know of any additions/deletions/changes/updates, please email me at: rick@rickgevers.com
NY 1 News                                             75 Ninth Ave. New York NY 10011
KDFW-TV                                             400 N. Griffin St. Dallas TX 75202
KUVN-TV                                           2323 Bryan St. #1600 Dallas TX 75201 **
New England Cable News                160 Wells Ave. Newton MA 02459
WFDC-TV                                           101 Constitution Ave. NW Washington DC 20001
WFOR/WFBS-TV                               8900 NW 18th Terr. Miami FL 33172
KGW-TV                                                1501 SW Jefferson St. Portland OR 97201
WNEP-TV                                             16 Montage Mountain Rd. Moosic PA 18507
WACH-TV                                            1400 Pickens St. Columbia SC 29201
WSYR-TV                                             5904 Bridge St. Syracuse NY 13057
WICS/WICD-TV                                2680 E. Cook St. Springfield IL 62703
KOAA-TV                                             530 Communications Cir. Colorado Springs CO 80905
KHGI-TV                                              13 S. Highway 44 Kearney NE 66848
KVII-TV                                                One Broadcast Center Amarillo TX 79101
KMIR-TV                                              72920 Parkview Dr. Palm Desert CA 92260
WFXL-TV                                             1211 N. Slappey Blvd. Albany GA 31707
KTUU-TV                                             701 E. Tudor Rd. #220 Anchorage AK 99503
KSWT-TV                                             1301 Third Ave. Yuma AZ 85364
KULR-TV                                             2045 Overland Ave. Billings MT 59102
KGNS-TV                                             120 W. Delmar Blvd. Laredo TX 78045
KKCO-TV                                             2325 Interstate Ave. Grand Junction CO 81505
WTAP-TV                                            One TV Plaza Parkersburg WV 26101
KGWN-TV                                           2923 E. Lincolnway Cheyenne WY 82001
** Spanish language station