Tuesday, October 29, 2013 UPDATE:
A 20 year career with Fox owned TV stations came to an end today with the announcement that KINGSLEY SMITH has resigned as news director of KTTV-TV, the FOX-o-and-o in Los Angeles. The station GM told the staff that Kingsley would be pursuing 'other opportunities'.
Kingsley's been ND at KTTV since June, 2011, spent 3 1/2 years as ND for WTXF-TV in Philadelphia, and was the ND at KTVI-TV in St. Louis when Fox still owned the station. He first joined the company as a producer at KDFW-TV in Dallas in 1993. He later became Executive Producer, then Assistant ND there before leaving for the KTVI job in 2006.  He's also worked in Norfolk and Tyler, TX.
Our full report this week may be delayed by travel.
Or it may not! In any event, we'll try to learn more details about this story and all the week's changes when we do publish.
**** ***** ****
Greetings:
The upcoming rating period means a relatively slow week.
Just ONE new News Director to share with you, while, to the best of my knowledge, there are NO new ND openings this week. That brings our list of open ND jobs to 22.
We have new ads for a corporate news position for one of the largest broadcast groups, and an ad for a digital EP in a market just one hour from two NFL cities.
In Names in the News, a new baby for an Iowa ND, a successful bypass operation for a longtime Toledo newsman, and a new job for an Indianapolis EP who doesn't have to move. And there's one GM change to report.
All that, and more, below.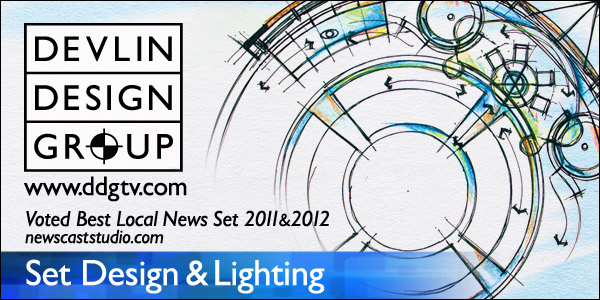 New News Director Openings:
I don't know of any. If you do, please let me know about them: rick@rickgevers.com
Newly Named News Director:
KMID-TV, Midland, TX…JAY REYNOLDS will be the next ND for this Nexstar owned ABC affiliate. He's currently an Assignment Editor at another Nexstar station, KTVX-TV, the ABC affiliate in Salt Lake City. He's also been the Special Projects Manager there, and has worked in Phoenix, Las Vegas. and Pocatello, ID. Jay replaces KARL RUNDGREN who left the station earlier this summer to pursue a career in financial planning.
Paid Help Wanted Ads: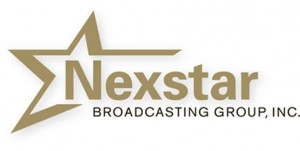 Director of Local Content Development, Nexstar Broadcasting:
Nexstar Broadcasting Group is seeking an accomplished news manager to help lead local content initiatives across the group.
The position of Director of Local Content Development-West Region will work with our growing portfolio of stations to advance our strong multi-platform approach by providing leadership with our broadcast news products, web and mobile content initiatives, and in social media engagement. Position will work closely with the Operations team to build on our Company's approach to "Local" while working with our Co-Chief Operating Officers and Senior Vice Presidents on projects, brand development and market evaluations.
Content is the key to drive "Local" and the development of group wide content initiatives growing ratings and revenue will be essential across all local markets. At Nexstar, we have a great team that believes in the quality of our local product. We are looking for an experienced news leader to complement our team and contribute to our growing portfolio of stations. Ideal candidate should have at minimum 5 years of News Management experience.
Travel is required.
The position will be based at the company's headquarters in Irving, Texas.
You can learn more about the duties and responsibilities and apply by clicking here.

Digital Executive Producer, WKBN-TV, Youngstown, OH:
WKBN 27 First News is looking for a true leader of content creation for our mobile applications, websites and social media.
This is a great opportunity for a current TV producer or reporter with a passion for writing and web posting to gain management experience.
The Digital Executive Producer oversees one of the busiest and fastest-growing websites in the Youngstown area, covering big city news in a small market. The position requires diverse skills that include news gathering, posting stories, creating additional content based on broadcast stories and researching stories for all platforms.
We produce 8 ½ hours of High-Definition, live news on 3 network affiliates every day from 2 studios. We have the resources to tell the big stories: 2 live trucks, live backpacks, laptop editors, brand new field cameras and a remote production truck.
You'll also get to live in a community with great food, great people and the 2nd largest city park east of the Mississippi – Mill Creek Metroparks. Youngstown is midway between Pittsburgh and Cleveland. You can be at a Browns or Steelers game in an hour.
If you believe in being first with breaking news, finding a new way to tell every story and want to be a leader on the team with a winning strategy, send your work examples to:
Mitch Davis
Assistant News Director
WKBN-TV
3930 Sunset Boulevard
Youngstown OH 44512
Or via email to: mdavis@wkbn.com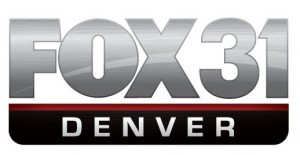 Morning Executive Producer, KDVR-TV, Denver, CO:
KDVR/Fox 31 Denver has an immediate opening for an Executive Producer for our morning news – Good Day Colorado. We are looking for a strong leader who is aggressively competitive and can help us continue to shake up the Denver market.
Our Executive Producers are responsible for managing all aspects of newscast content and play a vital role in our strategic plan to grow ratings and improve our on-air product. Must have solid news judgment, be able to meet daily deadlines, work well under pressure, generate story and coverage ideas on a daily and long-term basis, manage a team of producers, and work with a large, diverse staff in a professional manner. Excellent communication skills are required, as is prior management and major market producing experience.
If you have what it takes – immediately send a resume and DVD or links of your work to: dana.dieterle@kdvr.com
or via mail to:
Dana Dieterle
Assistant News Director
KDVR/KWGN-TV
100 East Speer Blvd.
Denver, CO 80203
No phone calls please. EOE M/F/D/V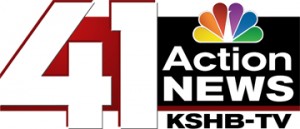 Morning Executive Producer, KSHB-TV, Kansas City, MO:
The E.W. Scripps owned NBC affiliate in Kansas City, MO, 41 Action News seeks a smart, creative and enthusiastic Executive Producer, Morning to join our talented team in Kansas City, MO.
This dynamic leader will need to be the kind of manager who understands the morning news viewers and can execute that the vision consistently. Must possess willingness and ability to work long hours and occasional weekends is required. The position also involves management of major events, sweeps, and breaking news situations.
The successful candidate will possess 5 + years' experience in a producer role and newsroom management experience a plus. Must have proven and effective leadership skills; fosters open dialogue, empowers others, addresses conflict quickly and directly. Strong organizational and communication skills (verbal and written) required.
Send resume and a letter of introduction via email to: carrie.hofmann@kshb.com
or via mail to:
Carrie Hofmann
News Director
KSHB-TV
4720 Oak Street
Kansas City MO 64112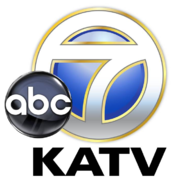 Morning Executive Producer, KATV, Little Rock, AR:
KATV Channel 7 in Little Rock, the legacy number one station in the 56th television market , is looking for a morning Executive Producer who can join a team dedicated to keeping and enhancing the tradition of an award winning, number one morning show newscast.
Little Rock is a beautiful city and an active breaking news market. KATV has the resources and the drive to win the big story, everyday. We are the leaders, the innovators and the ground breakers.
Applicants must have strong breaking news experience, strong editorial judgment, newscast producing expertise and fully understand the needs of a morning show. We are looking for that person that understands social involvement and promotions targeted toward a morning audience.
If you are someone who is committed to organization, following through on ideas, and is not afraid to take chances, we want to hear from you. You must have vision and the ability to take an idea and to make it a reality, as well as a demonstrated ability to produce amazing newscasts that get noticed.
This position requires leadership, solid decision making skills and the ability to train and mentor new producers.
Special Requirements:
3 years producer experience
Degree in Journalism or Communications preferred
Digital content skills for both web and social media
All KATV Applicants are required to fill out an application. Please download an application by clicking here , complete and submit with resume:
Send Your Resume To:
Human Resources Department
KATV-TV
Box 77
Little Rock AR 72203
or via email to: hr@katv.com
Other News Management Openings:
ASSISTANT NEWS DIRECTOR:
WFLA-TV, Tampa, FL (listed 9/21/13)
KOIN-TV, Portland, OR (listed 9/28/13)
WBNS-TV, Columbus, OH (listed 8/16/13)
WCPO-TV, Cincinnati, OH (relisted 10/4/13)
WBMA-TV, Birmingham, AL (listed 9/1/13)
WIVB-TV, Buffalo, NY (listed 9/21/13)
WDTN-TV, Dayton, OH (listed 9/6/13)
KFVS-TV, Cape Girardeau, MO (relisted this week)
WFXG-TV, Augusta, GA (listed 9/1/13)
EXECUTIVE NEWS PRODUCER:
KRON-TV, San Francisco, CA (2 openings, AM & Dayside, listing revised 9/1/13)
KTVU-TV, Oakland/San Francisco, CA (2: AM & Spec. Proj. , listing revised 10/4/13)
KRIV-TV, Houston, TX (AM & PM openings, relisted 10/4/13)
KNXV-TV, Phoenix, AZ (listed 9/28/13)
KCPQ-TV, Seattle, WA (relisted 9/28/13)
WFLA-TV, Tampa. FL (listed 9/21/13)
KDVR-TV, Denver, CO (AM EP, listed 10/19/13, see ad above!)
KUSI-TV, San Diego, CA (relisted 9/1/13)
KSHB-TV, Kansas City, MO (AM EP, listed 10/19/13, see ad above!)
WDJT-TV, Milwaukee, WI (PM EP, listing modified 9/21/13)
WSPA-TV, Spartanburg, SC (listed 10/11/13)
WAVE-TV, Louisville, KY (PM EP, listed 9/1/13)
KATV, Little Rock, AR (AM EP, listed 10/19/13, see ad above!)
KTUL-TV, Tulsa, OK (listed 10/11/13)
KMTV, Omaha, NE (Morning EP, listed 10/18/13)
KCRG-TV, Cedar Rapids, IA (listed 9/1/13)
WKBN-TV, Youngstown, OH (Digital EP, new listing this week, see ad above!)
NEWS OPERATIONS MANAGER:
KCBS-TV, Los Angeles, CA (relisted 10/19/13)
MANAGING EDITOR:
WCPO-TV, Cincinnati, OH (relisted 10/4/13)
Situations Wanted:
We offer a free situations wanted ad to news managers who are out of work and looking for a new opportunity. If you'd like to state your case to a well targeted audience, email me an item (max. 150 words). You may include a link to a website, an email address, and a photo. You must include your name. I'll run it for one week. I don't represent or endorse those listed, but merely trying to help.
Names in the News…and other stuff:
Congratulations to KCAU-TV (Sioux City, IA) News Director JACK BROOKS and his wife DONNA on the birth of daughter PERI QUINN. The future newswoman was born Monday, weighing 8 pounds, 12 ounces and was 20.5 inches long (or is it tall)?
Longtime WTOL-TV (Toledo, OH) Assignment Manager FRANK SEELY is recovering from successful open heart bypass surgery. Frank, who's nearing 30 years on the job at this Raycom owned CBS affiliate, is expected to be released from the hospital Sunday or Monday. Your kind note would reach Frank via this email address: fseely@toledonewsnow.com.  Full disclosure: I hired Frank when I was the ND at WTOL.
JUDY PALERMO has a new job and didn't have to move.  Judy's joined the public relations team at the Indianapolis Zoo as a Conservation Communications Specialist, responsible for increasing coverage of the Zoo's many conservation initiatives. Judy spent more than 13 years at WTHR-TV in Indianapolis as an EP, and has also worked in Dallas, St. Louis, Columbus, OH, and Dayton. Congratulate Judy via email: jpalermo@indyzoo.com  One more full disclosure:  My wife, KAREN BURNS, is the Senior VP of External Relations for the Zoo.
GM Note:
DEREK BROWN has left WHNS-TV in Greenville, SC, after two years as General Manager for this Meredith-owned FOX affiliate. He'd previously been the GM for WGMT-TV in Macon, GA.
Our Full List of ND Openings:
Here is my list of stations with open ND jobs, as of Friday, October 25, 2013:
If you know of any additions/deletions/updates, please email me at: rick@rickgevers.com
KWHY-TV 1201 West 5th St., # T-900 Los Angeles CA 90017 *
WXYZ-TV 20777 W. 10 Mile Road Southfield MI 48037
KPHO-TV 4016 N. Black Canyon Hwy. Phoenix AZ 85017
KDEN-TV 2851 S. Parker Rd. #1130 Denver CO 80014
KSAT-TV 1408 N. Saint Mary's San Antonio TX 78215
KVDA-TV 6234 San Pedro San Antonio TX 78216 *
WHP-TV 3300 North 6th Street Harrisburg PA 17110
WHAS-TV 520 W. Chestnut St. Louisville KY 40203
WALA-TV 1501 Satchel Paige Blvd. Mobile AL 36606
WKEF/WRGT-TV 45 Broadcast Plaza Dayton OH 45408
WEYI-TV 2225 W. Willard Road Clio MI 48420
WBAY-TV 115 S. Jefferson St. Green Bay WI 54301
WHEC-TV 191 East Ave. Rochester NY 14604
WAAY-TV 1000 Monte Sano Boulevard Huntsville AL 35801
KOAA-TV 530 Communications Circle Colorado Springs CO 80905
WTXL-TV 1620 Commerce Blvd Midway FL 32343
KYTX-TV 2211 ESE Loop 323 Tyler TX 75701
WJHG-TV, 8195 Front Beach Rd. Panama City Beach FL 32407
WTWO-TV PO Box 9268 Terre Haute IN 47808
WETM-TV 101 E. Water St. Elmira NY 14901
WLIO-TV 1424 Rice Ave. Lima OH 45805
KVEO-TV 394 N. Expressway Brownsville TX 78521
* Spanish language station