Monday, October 27, 2014 UPDATE:
A surprise today from Washington, where BILL LORD, who most recently was the GM of WJLA-TV, has been named Station Manager/Executive News Director for Gannett's WUSA-TV, the CBS affiliate. Bill left WJLA last month after the station was purchased by Sinclair. He'd been at that ABC affiliate for more than 12 years, beginning as ND, then Station Manager, before being promoted to GM more than three years ago.
Bill's a former ND in Los Angeles, Seattle (twice), and Nashville, and earlier in his career worked as a correspondent for NBC News in the Middle East. At WUSA, he replaces FRED D'AMBROSI, who left the station Friday after five years as ND.
More on this move and all the latest developments in our full newsletter later this week.
regards,
Rick Gevers
**** ***** ****
Greetings:
The News Director movement in this week's report is in smaller markets, following last week's action in top 20 markets.
We have TWO new (not really, they've both been NDs before) news directors to tell you about, and ONE new opening created by one of the above moving up.
We now have 27 open ND jobs on our last, with paid ads for TWO of those openings. And there are THREE other ads for news management opportunities.
In Names in the News, some former NDs have taken new jobs, and a long ago NBC talent scout who once interviewed LEE HARVEY OSWALD (look him up, youngsters!) is moving, as well.
While you read on, I'll be wondering how the Indianapolis Colts could play so poorly today!
New News Director Opening:
WCJB-TV, Gainesville, FL…ANDREA CLENNEY is leaving this Diversified Communications owned ABC affiliate after three years as news director for a new job as the ND at WLTZ-TV in Columbus, GA. More on that below. You can learn more about this opportunity in the paid ad below.

Newly Named News Directors:
KLFY-TV, Lafayette, LA…KYLE BRINKMAN moves west along the Gulf Coast to become the next ND for this Media General owned CBS affiliate. Kyle's spent the last eight years as ND Sinclair's WEAR-TV in Pensacola, FL. He also spent five years as an ND in Chattanooga, and has worked in Baltimore, Norfolk, Memphis, Columbus, OH, and twice for WHNT-TV in Huntsville, AL, where he began his career. Kyle replaces DWIGHT DUGAS. We told you earlier this year that Dwight, who joined the station at 18 as a projectionist and became ND in 2008, was moving to a new role in the station.
WLTZ-TV, Columbus, GA…we told you above that ANDREA CLENNEY will be the next News Director for this SagamoreHill owned NBC affiliate. She joins the station after more than three years as ND for WCJB-TV in Gainesville, FL. Andrea's also been an ND in Greenville, NC, and Wilmington, NC, spent more than ten years as the Senior Morning Producer for KMGH-TV in Denver, and has also worked in Orlando, Tampa, Austin, Syracuse, and Augusta, GA.
Paid Help Wanted Ads: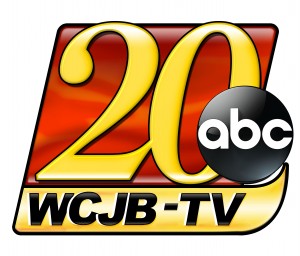 News Director, WCJB-TV, Gainesville, FL:
WCJB-TV in beautiful Gainesville, Florida is looking for a News Director to lead our highly successful news operation. While we may be a small market, our goal has always been to look and act bigger than we are.
Why Gainesville? Gainesville is a large, well-educated university town that also happens to be situated in a perfect location. We are nationally known for our collegiate sports as well as our medical research. You can be in Orlando, the family capital of the country or in the country's oldest city, St. Augustine, within 2 hours. You can also be swimming in the Gulf or Atlantic within 90 minutes.
Still interested? We are looking for an enthusiastic leader with excellent news judgment and people skills to lead our young journalists. The perfect candidate will also know the importance of utilizing Social Media to better serve our customers. We prefer candidates with prior news management experience. If this sounds like you, then please email your resume, cover letter, and references to TV20jobs@divcom.com

Digital Executive Producer, WTNH-TV, Hartford/New Haven, CT:
WTNH – the ABC affiliate in the Hartford/New Haven, CT market – has an immediate opening for a Digital Executive Producer. The role of the DEP is to own the editorial presentation of WTNH News 8's Digital properties and is responsible for managing digital content producers, broadcast producers, reporters and photographers.
Responsibilities:
Ensure our content reflects our "Voice of the People" brand
Work in tandem with News Director and other news managers
Work in tandem with the Digital Media Manager to ensure the editorial is properly supported from a technical standpoint
Execute breaking news – including SMS, social media, email alerts
Develop and maintain new sections of the web site as news coverage dictates
Plan for the long-term growth of the sites, set priorities and plan coverage for major events
Manage social media – station staff posts and moderation of user comments
Do your job in a fantastic part of the country, miles from the Long Island Sound and located in easy driving/train riding distance from New York, Boston, Cape Cod, Philadelphia and the Jersey Shore.
For more details and to apply please visit http://wtnh.com/category/jobs/ and search using the keyword 'Digital Executive Producer'.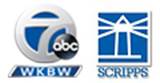 Assistant News Director, WKBW-TV, Buffalo, NY:
The Assistant News Director is responsible for the gathering, production, and distribution of news content on multiple platforms. This includes supervisory responsibility for all news broadcasts and online content, involvement with hiring and performance management of news personnel, and creating tactics and strategies to increase demo performance in key target areas. Four-year college degree in journalism preferred along with at least two years experience as an Executive Producer or Assistant News Director.
Click here to apply.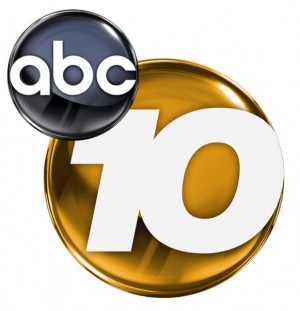 News Director, KGTV, San Diego, CA:
KGTV, an E.W. Scripps owned ABC affiliate in San Diego, CA, is seeking a dynamic News Director to lead our team to success. The successful candidate must be innovative, possess strong experience leading a news team to ratings success, and demonstrate experience in winning breaking news, breaking weather, game changing investigative and local story telling.
About Us
The E.W. Scripps Company is a leading media enterprise driven to develop and expand its digital strategies while embracing its rich history in delivering quality journalism through television stations, newspapers, and Scripps Howard News Service.
ABC10 is proud to serve San Diego with the news and information that affects our community. 10News is "San Diego's News Source" with more reporters covering major news across the region and a commitment to investigative and enterprise stories. This important information is delivered to viewers anytime, anywhere with a 24-hour news channel, mobile apps, and the market's leading television news website 10News.com. San Diegans know when they want news…they turn to 10News.
If you are ready for a new adventure, please visit www.scripps.com/careers and submit your information to requisition #8382.
KGTV and E.W. Scripps are equal employment opportunity employers. Candidates being offered a position of employment must successfully pass a drug and background screen.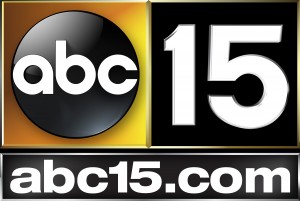 Assignment Editor, KNXV-TV, Phoenix, AZ:
If you have great community contacts that help your station break big stories, we want to talk to you.
If you get field crews to the scene of the story faster than anyone else, we want to talk to you.
If your passion brings out the best in those around you, we want to talk to you.
If you have a winning attitude every day, we want to talk to you.
ABC15 in Phoenix, Arizona is looking for an organized and creative self starter who is aggressive with breaking news. As an Assignment Editor you will ensure breaking news is being covered and use your exceptional contacts while working closely with Multimedia Journalists to help develop stories. You will be responsible for managing newsroom assignments and coordinating logistics and monitoring news wires and scanners.
The successful candidate will have at least three years medium to large market experience planning news coverage, dispatching crews to stories and breaking news using appropriate journalistic judgment and making calls to news sources to gain appropriate and actionable information. In addition, you will assist in finding stories, do research and track story ideas in the computer with emphasis on key brand points. You will also be responsible for publishing online content.
For more information about the position and to apply, please visit us at http://scripps.com/careers/jobsearch.html and search for requisition #8298
Other News Management Openings:
ASSISTANT NEWS DIRECTOR:
WSMV-TV, Nashville, TN (listed 9/14/14)
WKBW-TV, Buffalo, NY (new listing this week, see ad above!)
KSLA-TV, Shreveport, LA (listed 9/29/14)
EXECUTIVE NEWS PRODUCER:
WCAU-TV, Philadelphia, PA (listed 8/31/14)
WWSI-TV, Philadelphia, PA (listed 8/31/14) *
WTVJ-TV, Miami, FL (AM EP, listed 9/21/14)
WFTV, Orlando, FL (PM EP, listed 9/29/14)
KOVR-TV, Sacramento, CA (PM EP, listed 8/23/14)
KXTV, Sacramento, CA (PM EP, listed 8/31/14)
KTXL-TV, Sacramento, CA (PM EP, listed 10/19/14)
KATU-TV, Portland, OR (AM EP, relisted 8/31/14)
WTNH-TV, Hartford/New Haven, CT (Digital EP, new listing this week, see ad above!)
WDAF-TV, Kansas City, MO (PM EP, relisted 8/31/14)
WTMJ-TV, Milwaukee, WI, (AM EP, PM EP & Spec. Projects, relisted 10/11/14)
WSPA-TV, Greenville/Spartanburg, SC (AM EP, listed 10/11/14)
WGHP-TV, Greensboro/High Point, NC (Dayside EP, relisted this week)
WJAR-TV, Providence, RI (relisted 8/31/14)
WDTN-TV, Dayton, OH (Nightside EP, relisted 10/11/14)
KMTV, Omaha, NE (listed 9/7/14)
WMTW-TV, Portland, ME (AM EP, listed 10/19/14)
WLBT-TV, Jackson, MS (Nightside EP, listed 10/11/14)
WCYB-TV, Tri-Cities, TN (relisted 10/11/14)
WCTI-TV, Greenville/New Bern, NC (listed 8/31/14)
ASSIGNMENT MANAGER:
WCAU-TV, Philadelphia, PA: (listed 8/31/14)
Central Florida News 13, Orlando, FL (listed 9/7/14)
MANAGING EDITOR:
KIRO-TV, Seattle, WA (relisted 10/11/14)
WCPO-TV, Cincinnati, OH (relisted this week)
NEWS OPERATIONS MANAGER:
WCAU-TV, Philadelphia, PA: (listed 8/31/14)
Obituary:
DONALD PELS, who spent 20 years running LIN Broadcasting (now LIN Media) died October 16th at the age of 86 of congestive heart failure. He shifted LIN's focus from radio to TV and make a large, early bet on cellular networks. The NY Times has more in this obituary.
Situations Wanted:
We offer a free situations wanted ad to news managers who are out of work and looking for a new opportunity. If you'd like to state your case to a well targeted audience, email me an item (max. 150 words). You may include a link to a website, an email address, and a photo. You must include your name. I'll run it for one week. I don't represent or endorse those listed, but merely trying to help.
Names in the News…and other things:
Former Atlanta, Pittsburgh, and Dayton ND JENNIFER RIGBY takes a new job at the Weather Channel as VP/Special Projects. She's worked there for almost five years and most recently was VP/Live Programming.
LEESA DILLON moves within Meredith and rejoins News Director LARRY PERRET at WGCL-TV in Atlanta. They had worked together at KCTV in Kansas City before Larry moved to Atlanta last month. Leesa has worked with Larry in Los Angeles and Salt Lake City, and has worked as an ND in Cleveland and for News 12/The Bronx & Brooklyn, and has also worked in Philadelphia, Detroit, San Diego, Las Vegas, and Charlotte.
Old friend BILL SLATTER has relocated to the Washington, DC, area to be closer to family. He'd love to hear from old friends, whether in the DC area or not. His email is: bslatter@att.net Bill spent many years as the talent recruiter for NBC News, and later had his own talent agency. He also conducted several interviews with LEE HARVEY OSWALD, just three months before the JFK assassination, while Bill was working as an anchor/reporter for WDSU-TV in New Orleans.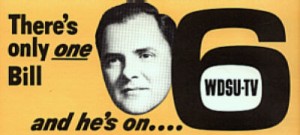 Our Full List of ND Openings:
If you know of any additions/deletions/updates, please email me at: rick@rickgevers.com
Here is my list of stations with open ND jobs, as of Sunday, October 26, 2014.
WPIX-TV 220 E. 42nd Street New York NY 10017
KWHY-TV 4975 W. Pico Blvd Los Angeles,CA 90019 *
WTTG-TV 5151 Wisconsin Avenue Washington DC 20016
WUSA-TV 4100 Wisconsin Ave NW Washington DC 20016
WXIA-TV One Monroe Place Atlanta GA 30324
WFTS-TV 4045 N. Himes Ave. Tampa FL 33607
KOMO-TV 140 Fourth Ave. North Seattle WA 98109
KCEC-TV 777 Grant St. #110 Denver CO 80203 *
KMGH-TV 123 Speer Blvd. Denver CO 80203
WJW-TV 5800 S. Marginal Road Cleveland OH 44103
KSDK-TV 1000 Market St. St. Louis MO 63101
WJZY/WMYT-TV 3501 Performance Rd. Charlotte NC 28214
KGTV 4600 Air Way San Diego CA 92101 (see ad above!)
KCTV 4500 Shawnee Mission Pkwy. Fairway KS 66205
WTLV/WJXX-TV, 1070 E. Adams St. Jacksonville FL 32202
WIVB-TV 2077 Elmwood Ave. Buffalo NY 14207
WRGB-TV 1400 Ball Town Road Schenectady NY 12309
WEAR-TV 4990 Mobile Highway Pensacola FL 32506
WSYR-TV 5904 Bridge St. East Syracuse, NY 13057
KVEO-TV 394 N. Expressway Brownsville TX 78521
WBTW-TV 101 McDonald Court Myrtle Beach, SC 29588
KTIV-TV 3135 Floyd Blvd. Sioux City IA 51108
WICU/WSEE 3514 State St. Erie PA 16508
WXXV-TV PO Box 2500 Gulfport MS 39505
WCJB-TV 6220 NW 43rd Street Gainesville FL 32653 (see ad above!)
KLDO/KXOF-TV 226 Bob Bullock Loop Laredo TX 78040
WBUP/WBKP-TV 1705 Ash Street Ishpeming MI 49849
* Spanish language station