Tuesday, November 1, 2011 UPDATE:
Greetings:
There's a new ND in a top 20 market to report to you today.
LIZ ROLDAN has been promoted to ND for WFOR-TV in Miami, the CBS o-and-o there. She's been the EP of Special Projects and Investigations since August, and has served as interim news director since CESAR ALDAMA left in September to become Director of News for Comcast Sports Net Mid-Atlantic.
Liz had been out of the business for almost three years before joining WFOR for her second stint at the station.  She worked on the assignment desk at the station for almost five years before moving across town to WTVJ-TV as Assignment Manager.  Liz spent 13 years at WTVJ, leaving in October 2008 as Managing Editor for a job out of TV.
More on this story and all the week's changes in our regular weekly report later this week.
**** ***** ****
Greetings:
Any mistakes in this week's report are the fault of last night's amazing World Series game, which I watched to the end. (Regular readers will remember I'm from St. Louis.)
In this week's report, we have just ONE new news director to tell you about, while there are TWO new openings. Interestingly, all of the openings are in the same state.
That brings our count of open news director jobs to 25.
We have a paid ad for one of those newly opened ND jobs. That's below, along with a few new news management openings.
In Names in the News, a new corporate job for a well-known former ND and GM, and two new news managers for a Kansas City station.
All that's below after this week's changes:
Newly Named News Directors:
KUVN-TV, Dallas, TX…CARLOS TAMEZ has been promoted to news director for this Univision o-and-o. He has been the Executive Producer there, and first joined the station as a producer in 2003. Carlos replaces MARTHA KUTTAN. We told you last week that Martha was moving to Univision's KXLN-TV in Houston after 12 years as ND here.
New News Director Openings:
KTSM/KDBC-TV, El Paso, TX…this NBC/CBS duopoly is looking for a new news director to replace veteran Texas newsman HOLLIS GRIZZARD. Hollis is helping with the search and will leave the after his replacement is on board. Hollis has been ND here for two years, has been an ND in Corpus Christi and Lubbock, TX, has worked in many other Texas markets as a reporter, and spent six years as a consultant for Magid. KTSM is owned by Comcorp which provides services to KDBC.
KAUZ-TV, Wichita Fallas, TX…this Drewry Corporation owned CBS affiliate is looking for a new news director. My records show TALIA NAQUIN has been the ND here for the past two years. She's also worked in Ft. Lauderdale, Jacksonville, FL, and Lawton, OK.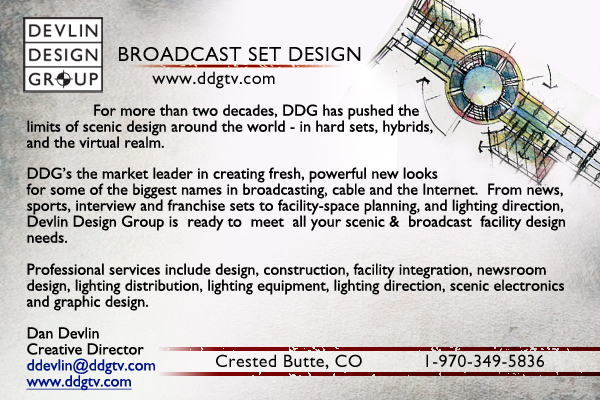 Help Wanted Ad:
 
News Director, KTSM/KDBC-TV, El Paso, TX:
KTSM-TV (NBC) and KDBC-TV (CBS) in El Paso, TX seek a forward thinking and aggressive journalist for the position of News Director. The successful candidate will be a hands-on news manager who can coach and develop talent, own the big story and has a passion for making a difference.
JOB RESPONSIBILITIES:
Day to day editorial supervision of the news operation
Develop dynamic and relevant news content
Administrative duties including scheduling, timesheets, performance reviews and budgeting
Supervise content on stations' websites, social media sites, mobile applications and other methods
Develop partnerships within the local community
If you are the consummate professional with experience as an Executive Producer, Assistant News Director or News Director, we'd love to hear from you.
Please send resume and cover letter with news philosophy to:
Gary W. Sotir
General Manager
ComCorp of El Paso, Inc.
801 N. Oregon St.
El Paso, TX 79902
Email: gsotir@ktsm.com
COMCORP OF EL PASO, INC. IS AN EQUAL OPPORTUNITY EMPLOYER
Other News Management Openings:
ASSISTANT NEWS DIRECTOR
WFLD-TV, Chicago, IL (relisted 9/10/11)
WOIO/WUAB-TV, Cleveland, OH (listed 10/14/11)
KSDK-TV, St. Louis, MO (relisted 9/17/11)
WISH-TV, Indianapolis, IN (new listing this week)
WRTV, Indianapolis, IN (relisted this week)
WAVY-TV, Norfolk, VA (listed 10/7/11)
WREG-TV, Memphis, TN (relisted 9/10/10)
KTUL-TV, Tulsa, OK (listed 10/14/11)
KTVM-TV, Bozeman, MT (listed 9/17/11)
EXECUTIVE NEWS PRODUCER:
The Weather Channel, Atlanta, GA (listed 9/23/11)
KPRC-TV, Houston, TX (AM EP, listed 10/7/11)
KTVI/KPLR-TV, St. Louis, MO (listed 9/10/11)
KPTV, Portland, OR (AM EP, listed 9/10/11)
KOIN-TV, Portland, OR (listed 9/17/11)
WTAE-TV, Pittsburgh, PA (Dayside EP, relisted 8/26/11)
WRAL-TV, Raleigh, NC (relisted 8/26/11)
WSMV-TV, Nashville, TN (AM EP, listed 10/28/11)
WVIT-TV, Hartford/New Haven, CT (relisted 8/5/11)
WCPO-TV, Cincinnati, OH (PM EP, listing revised 8/12/11)
WPEC-TV, W. Palm Beach, FL (listed 10/7/11)
WPMT-TV, Harrisburg, PA (AM EP, listing revised 10/14/11)
WHBQ-TV, Memphis, TN (relisted 9/23/11)
WINK-TV, Fort Myers, FL (Dayside EP, new listing this week)
WLNS-TV, Lansing, MI (listed 8/19/11)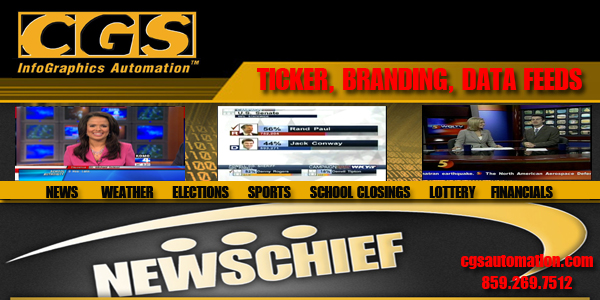 Names in the News:
STEVE DOERR has been named VP and Group Manager for Smith Media, overseeing the company's five stations in Burlington, VT, and Utica, NY. Steve most recently was GM for WLNE-TV in Providence. He's also been a GM in Dallas.Ft. Worth, a news director in Philadelphia, Washington, and Cleveland, and VP of News for the NBC o-and-o stations. Steve's also worked in Cincinnati and spent some time as a consultant for AR&D.
KSHB-TV has two new news managers. This Scripps-owned NBC affiliate in Kansas City has hired KELLY HICKS to be its new Nightside EP. Kelly most recently worked for KCTV in Kansas City, and has also worked in Indianapolis, Sacramento, Cedar Rapids, and Columbia, MO. And MELISSA GREENSTEIN joins her third Kansas City station, having previously worked for KMBC-TV and KCTV. She's the new EP of Special Projects. She's also worked in New York, Los Angeles, and Atlanta.
The Full List:
To the best of my knowledge, here is the list of stations with open news director jobs, as of Friday, October 28, 2011.
If you know of any additions/deletions/changes/updates, please email me at: rick@rickgevers.com
NY 1 News                                             75 Ninth Ave. New York NY 10011
WPVI-TV                                              4100 City Line Ave. Philadelphia PA 19131-1691
KDFW-TV                                             400 N. Griffin St. Dallas TX 75202
New England Cable News                160 Wells Ave. Newton MA 02459
WFDC-TV                                            101 Constitution Ave. NW Washington DC 20001  **
WFOR/WFBS-TV                               8900 NW 18th Terr. Miami FL 33172
KGW-TV                                                1501 SW Jefferson St. Portland OR 97201
WNEP-TV                                             16 Montage Mountain Rd. Moosic PA 18507
WACH-TV                                            1400 Pickens St. Columbia SC 29201
WSYR-TV                                             5904 Bridge St. Syracuse NY 13057
WICS/WICD-TV                                2680 E. Cook St. Springfield IL 62703
KOAA-TV                                             530 Communications Cir. Colorado Springs CO 80905
KDBC/KTSM-TV                            801 N. Oregon St. El Paso TX 79902 (see ad above!)
KHGI-TV                                              13 S. Highway 44 Kearney NE 66848
KVII-TV                                                One Broadcast Center Amarillo TX 79101
KMIR-TV                                              72920 Parkview Dr. Palm Desert CA 92260
KAUZ-TV                                           PO Box 25 Wichita Falls TX 76309
WFXL-TV                                             1211 N. Slappey Blvd. Albany GA 31707
KTUU-TV                                             701 E. Tudor Rd. #220 Anchorage AK 99503
KSWT-TV                                             1301 Third Ave. Yuma AZ 85364
KULR-TV                                             2045 Overland Ave. Billings MT 59102
KGNS-TV                                             120 W. Delmar Blvd. Laredo TX 78045
KKCO-TV                                             2325 Interstate Ave. Grand Junction CO 81505
WTAP-TV                                            One TV Plaza Parkersburg WV 26101
KGWN-TV                                           2923 E. Lincolnway Cheyenne WY 82001
** Spanish language station