Greetings:
Once again, an amazing number of changes as a major rating period begins.  There are  THREE new ND openings to report to you, while THREE stations have filled open ND positions.
That means our list of open ND jobs remains at 23.
We have new ads for two of the three largest market ND openings, as well as a new ad for an EP opening in Columbus, OH, and a repeat of last week's ad for an EP for a suburban New York City stations.
Our Other News Management Openings has a handful of new opportunities, as well.
And in Names in the News, a New York State News Director/Anchor/Fireman was quick to help three tower workers who fell from his station's tower, and details about the upcoming retirement of a longtime Kansas City newsman.
All that after this week's changes:
New News Director Openings:
WTHR-TV, Indianapolis, IN…we reported earlier this week that CAROLYN WILLIAMS has requested a return to her previous role as Assistant ND for this Dispatch Broadcasting owned NBC affiliate.  Carolyn's a ten year veteran of the station and has been ND since March, 2008, when she was promoted to replace JIM TELLUS when he was promoted to GM.  (You'll remember that Jim passed away earlier this year and was replaced by JOHN CARDENAS who was the ND of Dispatch's WBNS-TV in Columbus, OH).  Carolyn's a former ND at KOTV in Tulsa, and has also worked in Dallas and Tucson.  Learn more about this opportunity in the paid ad below.
WJXT-TV, Jacksonville, FL…longtime Post-Newsweek newswoman MAUREEN "MO" RUDDY-BAKER is stepping down here at the end of the year to pursue the next challenge in her life.  Mo's been the ND here since August, 2001.  It's her second tour of duty for this independent (and former CBS affiliate):  in between she served as an EP for Post-Newsweek's KPRC-TV in Houston.
WJAC-TV, Johnstown, PA…PAM DENNIS has left this Cox-owned NBC affiliate after more than six years as ND.  Pam previously spent three years as the news director for Cox's WTOV-TV in Steubenville, OH.
Newly Named News Directors:
WNCN-TV, Raleigh, NC…ERIC LUDGOOD will be the next ND for this Media General owned NBC affiliate.  Eric is currently the Assistant ND for WGCL-TV in Atlanta.  He's been at the station since 2006, and previously worked for CNN.  He's also worked at WXIA-TV in Atlanta.  In Raleigh, he replaces NANETTE WILSON who left the station in August after seven years as ND there.
WEAU-TV, Eau Claire, WI…ERIC SHEPARD will be the next ND for this Gray TV owned NBC affiliate.  He's currently the Assistant ND for WNEM-TV in Saginaw, and has previously worked in Detroit, Baltimore, and Raleigh.  He replaces JOHN LaPORTE who left the station in August (after less than a year as ND here) to become News Content Manager for WITI-TV in Milwaukee.
KLDO-TV, Laredo, TX…we're a little late in reporting that CARLOS SANCHEZ is the new ND for this Entravision owned Univision affiliate.  He's been there for three months, he tells me, and previously anchored for the Univision station in Sacramento, KUVS-TV. In Laredo, Carlos replaces FELIPE SERRANO who left the station in April after two years as ND.
**** ***** ****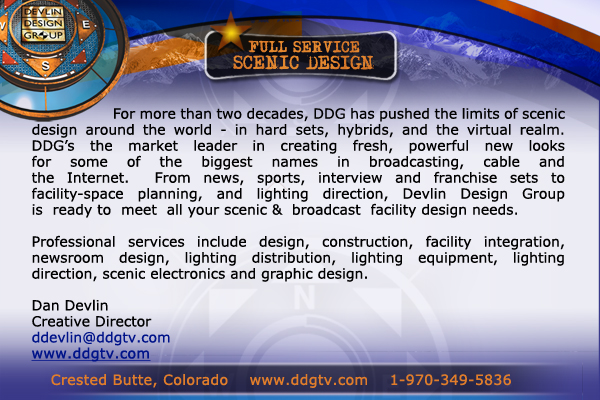 **** ***** ****
Help Wanted Ads:

Executive News Director, KHOU-TV, Houston, TX
KHOU-TV, Belo's CBS Affiliate in Houston, has an immediate opening for Executive News Director.
The ideal candidate will be a proven leader, highly competitive, enjoy a reputation for attracting and retaining a high performing staff, experienced with content development for multi-platform use and have experience leading a top 50 market news organization.
If interested in this position, please submit your resume and references to jobs@khou.com or mail to:
KHOU-TV
Attention:  HR/ND
1945 Allen Parkway
Houston TX 77019
Fax: 713-284-8818
**** ***** ****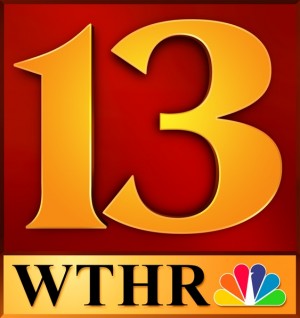 News Director, WTHR-TV, Indianapolis, IN
One of America's top rated stations, WTHR (NBC) in Indianapolis, is searching for a News Director to lead our award-winning local news operation.  Indianapolis is in Big Ten country and home to the Indianapolis Colts, Indiana Pacers, and will be the host city to the SuperBowl in 2012.
WTHR is looking for that special individual who knows how to produce high-quality distinctive news products to serve audiences on all multi-media platforms.   We are Indiana's News Leader and expect candidates to have a proven track record of enterprising journalism, impactful investigative reporting, and breaking news dominance.   Candidates must demonstrate innovative and effective strategies to serve, recruit and retain audiences on all digital media platforms.  Knowledge and experience in digital media and social networking strategies is essential.
If you long to work for a company that commits its resources to a high quality news product, is committed to its employees and the community it serves, then this job's for you.   Candidates must have a minimum of five years experience as a successful News Director and proven track record as a market leader.  This is the best News Director's job in America—don't miss out on this incredible opportunity.
Qualified candidates may apply online at www.dispatchbroadcast.com/careers/
DISPATCH BROADCAST GROUP IS AN EQUAL OPPORTUNITY EMPLOYER.  WE ARE A SMOKE-FREE AND DRUG-FREE WORKPLACE.
**** ***** ****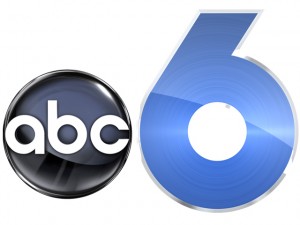 Executive Producer, WSYX/WTTE, Columbus, OH
WSYX/WTTE is looking for a dynamic, energetic leader for its Executive Producer.
The EP will oversee production of newscasts and special programming.  He/She will work closely with assignment desk and producers on coverage, story selection, live coverage, assignment of reporters and crews.   The position will also help create, develop and implement strategies to improve product and ratings. Columbus is a young and vibrant city, a great place for singles or to raise a family.
The candidate must have at least three years of newscast producing experience.
Please apply at www.abc6onyourside.com, www.myfox28columbus.com, or www.sbgi.net under employment, and also send a resume and non-returnable DVD of a current newscast to:
WSYX/WTTE
Attn: Mitch Jacob
News Director
1261 Dublin Rd.
Columbus OH 43215
***** **** ****

Executive Producer, RNN News, Rye Brook, NY
RNN News in Rye Brook, NY is expanding again!
Currently seeking individuals with significant broadcast news producing and management experience to join our dynamic team as Executive Producer (EP)
The winning candidates will have news producing experience and possess a passion for news and will thrive in a fast-paced, highly competitive, deadline-driven environment.  S/he will possess excellent writing skills and will have news producing (line) experience.  The EP must be proficient in all aspects of news, supervising a team and capable of effectively communicating with upper management and department heads.
Responsibilities:
Supervise writing, plan story selection, graphics selection, editing, production and execution of daily newscasts and special programming. Coach and develop producers and other direct reports. Manage line producers and facilitate producer schedules. Take full responsibility for execution of assigned newscasts as well as other special assignments. Monitor competition and industry trends with particular emphasis on new media such as social networking and innovative newsgathering techniques and equipment.
Requirements:
• 2+ years executive producer news or senior producer experience
• College degree in journalism or an equivalent combination of education and experience
• Excellent management skills and experience supervising and managing a team
• Strong communication and conflict management skills
• Ability to manage multiple priorities simultaneously and meet deadlines
• Excellent editorial judgment and experience line producing
• Availability to work early morning shift and occasional weekends
Please note-due to the quantity of applicants, we can only respond to individuals selected for interviews.
In order to be considered, applicants should forward resume and cover letter with salary requirement to: resume@fios1news.com or resume@rnntv.com
**** ***** ****
Other News Management Openings:
Assistant News Director:
WGCL-TV, Atlanta, GA (new listing this week)
WEWS-TV, Cleveland, OH (listed 7/16/10)
KATU-TV, Portland, OR (relisted 10/15/10)
WCNC-TV, Charlotte, NC (relisted 9/24/10)
WVIT-TV, Hartford, CT (listed 10/3/10)
KMBC-TV, Kansas City, MO (listed 10/22/10)
WBMA-TV, Birmingham, AL (listed 10/22/10)
WDSU-TV, New Orleans, LA (listed 7/2/10)
WNEM-TV, Saginaw, MI (new listing this week)
KREM-TV, Spokane, WA (listed 8/20/10)
WCTI-TV, New Bern, NC (listed 10/22/10)
Executive News Producer:
WRNN-TV, Rye Brook, NY (listed 10/22/10, see ad above!)
KTVU-TV, Oakland/San Francisco, CA (AM EP, listed 7/16/10)
KRON-TV, San Francisco, CA (AM EP, listed 10/22/10)
WXYZ-TV, Detroit, MI (listed 9/6/10)
KMSP-TV, Minneapolis, MN (AM EP, listed 9/17/10)
WOIO/WUAB-TV, Cleveland, OH (PM EP, listed 8/1/10)
WKMG-TV, Orlando, FL (relisted 8/13/10)
KTXL-TV, Sacramento, CA (listed 8/13/20)
KSWB-TV, San Diego, CA (Morning EP, relisted 8/20/10)
WMAR-TV, Baltimore, MD (Nightside EP, listed 10/15/10)
WCPO-TV, Cincinnati, OH (Special Projects EP, listed 9/6/10)
WKRC-TV, Cincinnati, OH (listed 8/13/10)
WSYX/WTTE-TV, Columbus, OH (new listing this week, see ad above!)
WTMJ-TV, Milwaukee, WI (AM EP, relisted 7/23/10)
KENS-TV, San Antonio, TX (listed 8/20/10)
WPTV, West Palm Beach, FL (listed 9/24/10)
KOKI-TV, Tulsa, OK (AM EP, listed 9/10/10)
WHAM-TV, Rochester, NY (listed 7/9/10)
KSLA-TV, Shreveport, LA (Morning EP, relisted 9/17/10)
KHQ-TV, Spokane, WA (listed 9/6/10)
Special Projects Producer:
KTVX-TV, Salt Lake City, UT (listed 10/10/10)
Managing Editor:
WPTV, West Palm Beach, FL (listed 9/24/10)
Digital Media Manager:
KCRA-TV, Sacramento, CA (listed 10/3/10)
Senior Manager News Operations:
Source Media Group, Cedar Rapids, IA (listed 9/10/10)
**** ***** ****
Names in the News:
WKTV (Utica, NY) News Director and anchor STEVE McMURRAY, who's also a member of the Frankfort, NY, fire department, was among the first responders to aid three tower workers who fell from the station's tower last week when a cable buckled.  More details here.
Congratulations to veteran Kansas City newsman GERRY ROBERTS, who is retiring at the end of the year.  Gerry is the Assistant ND for Hearst's KMBC-TV there.  He's in his second stint at KMBC, with a brief interlude in Philadelphia.  Gerry's done just about everything, from writer to reporter, sports, assignment desk, producer, and executive producer.  Friends can wish him well via email to: groberts@hearst.com
**** **** ****
The Full List:
To the best of my knowledge, here is the list of stations with open news director jobs, as of Friday, October 29, 2010.
If you know of any additions/deletions/changes/updates, please email me at: rick@rickgevers.com
KHOU-TV 1945 Allen Parkway                                          Houston TX 77019 (see ad above!)
WCCO-TV  90 S. 11th St.                                                     Minneapolis MN 55403
WTHR-TV 1000 N. Meridian St.                             Indianapolis IN 46204 (see ad above!)
WKRC-TV  1906 Highland Road                                      Cincinnati, OH 45219
WJXT-TV 4 Broadcast Place                                       Jacksonville FL 32247
WTEN-TV    341 Northern Blvd.                                        Albany, NY 12204
KMSB-TV     1855 N. 6th Ave.                                            Tuscon, AZ 85705
WNWO-TV  300 S. Byrne Rd.                                           Toledo OH 43615
KVEO-TV    349 N. Expressway                                       Brownsville TX 78521
WSBT-TV    1301 E. Douglas Rd.                                     Mishawaka IN 46545
WBND/WCWW   3665 Park Place West                      Mishawaka IN 46545
WJAC-TV 49 Old Hickory Lane                             Johnstown PA 15905
KSFY-TV     300 N. Dakota Ave. #100                           Sioux Falls SD 57104
KVAL-TV    4575 Blanton Road                                        Eugene OR 97405
WMGT-TV  PO Box 4328                                                   Macon GA 31208
WTVM-TV  1900 Wynnton Rd.                                       Columbus GA 31906
KTKA-TV    2121 SW Chelsea Dr.                                    Topeka KS 66614
WJHG-TV  8195 Front Beach Rd.                                   Panama City Beach FL 32407
KTEN-TV 10 High Point Circle                                       Denison TX 75020
KXII-TV      4201 Texoma Parkway                                 Sherman TX 75090
KGNS-TV   120 W. Delmar Blvd.                                     Laredo TX 78045
KFBB-TV   3012 Highwoods Blvd.                                  Great Falls MT 59403
KAVU-TV 3808 N. Navarro                                             Victoria TX 77901