Greetings:
This week's ONE new ND opening comes at a network o-and-o in a large market…and it's a veteran ND's retirement that created the vacancy.  ANd we have  TWO new NDs…at least new to their current stations.  Both have been NDs before.
That leaves our list of open ND positions at  24.
Winter's coming.  If you're thinking warm weather sounds good, we have a new ad this week for a Digital Media Manager position in California.  And we're re-running last week's ad for two positions in Florida.
We've a new job or two in Other News Management Openings, an obituary for a Texas EP, details about some managers on the move, and a way that you…yes, YOU!…could be the News Director of the Year.
All that, and more…after this week's changes.
New News Director Openings:
WAGA-TV, Atlanta, GA…longtime ND BUDD McENTEE retired Friday after 19 years as ND (and 28 years at this FOX o-and-o).  Budd joined the station as a producer and moved up, eventually becoming ND in 1991.  His retirement comes shortly after a new GM, BILL SCHNEIDER, joined the station.  More in this article.
News Directors Named:
WLNE-TV, Providence, RI…DAN FABRIZIO will fill this open spot, at least for a few months.  GM STEVE DOERR tells me he's not going to hire a permanent ND given the uncertain ownership situation of this ABC affiliate.  Steve and Dan worked together years ago at WSYX-TV in Columbus, OH.  Dan most recently was the ND for WCBD-TV in Charleston, SC.   He replaces B.J. FINNELL who left the station last month to take a PR job in Boston.  He'd been ND there for just over two years.
WGME-TV, Portland, ME…MIMI STRAWN has been named ND for this Sinclair owned CBS affiliate.  She's a former ND at WVUE-TV in New Orleans, KJRH-TV in Tulsa, and WAFF-TV in Huntsville, AL.  At WGME, she replaces ROBB ATKINSON who left the station earlier this summer to become Senior Director of Sales at CNN Newsource.  Robb was ND here for almost four years.
**** ***** ****
HELP WANTED ADS:

Digital Media Manager, KCRA-TV, Sacramento, CA
Manage online content & operations.
Bring consistent sense of urgency, immediacy and real-time strategies to web news content and project development.
Oversees mobile content on various mobile platforms including Smartphones.
Key innovator of digital projects involving news, marketing and/or sales aimed at developing strong revenue generating content/projects.
Serves as primary link between on-air and on-line news as a key member of the news management team.
Staff leader in leveraging social networks like Facebook and Twitter to provide superior coverage and marketing of news. Works closely with marketing on this function.
Works daily with creative services to identify opportunities to leverage marketing tactics that support the digital strategy.
Creatively develop unique content, event coverage and project ideas for web and mobile.
Build or be able to dimension the build of web initiatives; working knowledge of   HTML needed.
Working knowledge of SEO and tactics to improve traffic generation from search
Interested and qualified people should send resumes to:
Anzio Williams
News Director
KCRA3 & MY58
3 Television Circle
Sacramento, Ca.  95814
No Phone Calls Please!
Position will be filled at earliest possible date.
KCRA/KQCA is an Equal Opportunity Employer.
**** ***** ****

EP and Managing Editor, WPTV, West Palm Beach, FL
Florida's top rated station is looking for both an Executive Producer and a Managing Editor.
The EP will work on showcasing, storytelling as well as pacing for the 5p, 6p and 11p.
The Managing Editor is responsible for overseeing day-to-day content for the web, mobile and TV newscasts.
Candidates should have at least five years of experience (preferably in management) and a proven track record for being creative and forward thinking.
If you're the right person you will have the opportunity to enhance our newsroom while growing your own skills. This is a unique chance to work for a dynamic, number one news operation in beautiful South Florida.   WPTV is a Scripps Media organization.
To apply go to Scripps.com/careers
**** ***** ****
Other News Management Openings:
Assistant News Director:
WXYZ-TV, Detroit, MI (listed 9/6/10)
WEWS-TV, Cleveland, OH (listed 7/16/10)
KATU-TV, Portland, OR (listed 9/6/10)
WCNC-TV, Charlotte, NC (relisted 9/24/10)
WVIT-TV, Hartford, CT (new listing this week)
WDSU-TV, New Orleans, LA (listed 7/2/10)
KREM-TV, Spokane, WA (listed 8/20/10)
Executive News Producer:
KTVU-TV, Oakland/San Francisco, CA (AM EP, listed 7/16/10)
WXYZ-TV, Detroit, MI (listed 9/6/10)
KMSP-TV, Minneapolis, MN (AM EP, listed 9/17/10)
WOIO/WUAB-TV, Cleveland, OH (PM EP, listed 8/1/10)
WKMG-TV, Orlando, FL (relisted 8/13/10)
KTXL-TV, Sacramento, CA (listed 8/13/20)
WTHR-TV, Indianapolis, IN (relisted 8/27/10)
KSWB-TV, San Diego, CA (Morning EP, relisted 8/20/10)
WCPO-TV, Cincinnati, OH (Special Projects EP, listed 9/6/10)
WKRC-TV, Cincinnati, OH (listed 8/13/10)
WTMJ-TV, Milwaukee, WI (AM EP, relisted 7/23/10)
KENS-TV, San Antonio, TX (listed 8/20/10)
WPTV, West Palm Beach, FL (listed 9/24/10, see ad above!)
WTLV/WJXX, Jacksonville, FL (PM EP, listing revised 7/23/10)
KOKI-TV, Tulsa, OK (AM EP, listed 9/10/10)
WHAM-TV, Rochester, NY (listed 7/9/10)
KSLA-TV, Shreveport, LA (Morning EP, relisted 9/17/10)
KHQ-TV, Spokane, WA (listed 9/6/10)
WCTI-TV, New Bern, NC (listed 8/8/10)
Managing Editor:
WPTV, West Palm Beach, FL (listed 9/24/10, see ad above!)
Digital Media Manager:
KCRA-TV, Sacramento, CA (new listing this week, see ad above!)
Senior Manager News Operations:
Source Media Group, Cedar Rapids, IA (listed 9/10/10)
**** ***** ****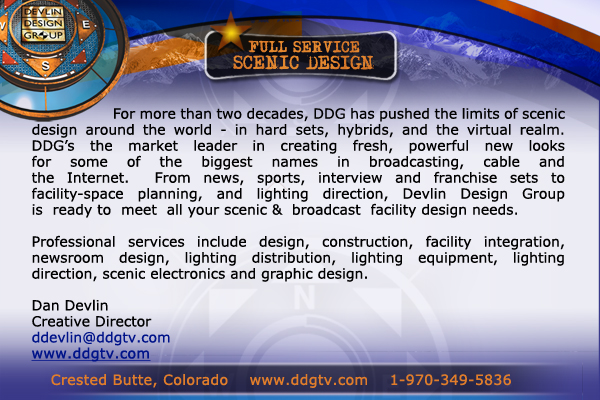 **** ***** ****
Obituary:
Our sympathy to the staff at KVUE-TV on the death of Executive Producer THEA WILLIAMS who died last week at the age of 45 after a long battle with breast cancer.  She's survived by her family, including two children.  Thea worked at KVUE for 15 years, and previously worked at WJXT-TV in Jacksonville.  The station remembers her in this story.
**** ***** ****
Names in the News:
Congratulations to MATT PITZER. He's been promoted to a Senior Producer Position at MSNBC. Matt has been the Assistant ND for WVIT-TV, the NBC owned station in Hartford, CT.
WSMV-TV has a new Assistant ND.  RYAN HAWES joins this Meredith owned NBC affiliate from another Meredith station, KPTV in Portland, OR.  Ryan was an EP there.
Former News Director MARGARET CRONAN has a new job.  She's been named the Chief Communications Officer of the National Constitution Center in Philadelphia, a museum which attracts about a million visitors a year.  Margaret will also be working to increase media exposure, so if you need an expert on a constitutional issue, you can reach her at mcronan@constitutioncenter.org.  She's been the head of TV for NAVTEQ for the last five years, since shortly after leaving WBAL-TV in Baltimore, one of two ND stops on her resume.  The other?  WPBF-TV in West Palm Beach, FL.
Congratulations to KPIX-TV in San Francisco, KHOU-TV in Houston, and KSTP-TV in Minneapolis.  All three stations won Regional Reporting Awards in the National News and Documentary Awards.  CBS won the most awards among the networks.  Here's the full list.
How's your ego?  You can nominate yourself for News Director of the Year, as chosen by Broadcasting & Cable.  (Of course, you could also nominate someone who actually deserves the award.)   The magazine will also chose a GM of the year in three different market sizes. More details here.
**** ***** ****
The full list:
Below is what we believe to be a complete list of stations with news director openings, as of Sunday, October 3, 2010.
If you know of any corrections, changes, or updates, please let me know via email: rick@rickgevers.com
WAGA-TV 1551 Briarcliff  Rd. NE                            Atlanta GA 30306
WNCN-TV    1205 Front St.                                                 Raleigh NC 27609
XETV             8253 Ronson Rd.                                           San Diego, CA 92111
WKRC-TV  1906 Highland Road                                     Cincinnati, OH 45219
WTEN-TV    341 Northern Blvd.                                        Albany, NY 12204
KMSB-TV     1855 N. 6th Ave.                                            Tuscon, AZ 85705
WNWO-TV  300 S. Byrne Rd.                                           Toledo OH 43615
KVEO-TV    349 N. Expressway                                       Brownsville TX 78521
WSBT-TV    1301 E. Douglas Rd.                                     Mishawaka IN 46545
KSFY-TV     300 N. Dakota Ave. #100                           Sioux Falls SD 57104
KTRV-TV     1 Sixth St. N.                                                   Nampa ID 83687
KVAL-TV    4575 Blanton Road                                        Eugene OR 97405
WMGT-TV  PO Box 4328                                                   Macon GA 31208
WTVM-TV  1900 Wynnton Rd.                                       Columbus GA 31906
WEAU-TV   1907 S. Hastings Way                                Eau Claire WI 54701
KTKA-TV    2121 SW Chelsea Dr.                                    Topeka KS 66614
KTVL-TV    1440 Rossanley Dr.                                      Medford OR 97501
WJHG-TV  8195 Front Beach Rd.                                   Panama City Beach FL 32407
KTEN-TV 10 High Point Circle                                     Denison TX 75020
KXII-TV      4201 Texoma Parkway                                 Sherman TX 75090
KPLC-TV 320 Division St.                                              Lake Charles LA 70601
KLDO-TV   226 Bob Bullock Loop                                  Laredo, TX 78040
KGNS-TV   120 W. Delmar Blvd.                                     Laredo TX 78045
KFBB-TV   3012 Highwoods Blvd.                                  Great Falls MT 59403