Wednesday, October 9, 2013 UPDATE:
Greetings:
We have TWO notable news director hires to share with you today, one involving a veteran newsman who many of you know.
LARRY PERRET has been named ND for Meredith's KCTV (CBS) in Kansas City. He most recently was ND at KTVX-TV in Salt Lake City, a job he left in February after an ownership change at that ABC affiliate. Larry's also been an ND in Los Angeles and St. Louis, has worked for five stations in Los Angeles, as well as in Chicago, Boston, San Francisco, Denver, Greensboro, NC, and Colorado Springs. He also worked as a consultant for Magid.  At KCTV, he replaces BLAISE LABBE who left the station in July to be news director for Sinclair's San Antonio duopoly, WOAI/KABB-TV.
WJBK-TV in Detroit wasted little time in filling its news director opening, promoting KEVIN ROSEBOROUGH to replace DANA HAHN. He's been the Assistant News Director there since 2006, and first joined the FOX o-and-o as Managing Editor in 2004. Kevin's background is in print, having worked at the Detroit Free Press as night city editor before joining WJBK. Dana, as you know, left Detroit for Washington to become ND for another FOX o-and-o, WTTG-TV.
We'll have more on all the changes in our full newsletter later this week.
**** ***** ****
Greetings:
There are FOUR 'new' news directors in this week's report. They've all been NDs before, though, so just how 'new' can they be? 🙂
And just ONE new opening, so our count of open ND jobs drops to 24.
Ever dreamed of being a VP/News for a major broadcasting company? We have that very opportunity in one of our THREE new paid ads this week. And we have ads for TWO open ND jobs, along with FOUR ads for management positions across the country.
Last week we introduced you to a new product aimed to help you with your breaking news coverage.  Unfortunately, a computer gremlin (on my end) prevented you from linking to the site to learn more about their services.  It works now, and I encourage you to click on the ad just below to learn more.
Our Names in the News segment has a variety of interesting items, including an Ohio news director lucky to be alive after a household accident, big changes for veteran broadcasters THERESE DUKE and STEVE CHARLIER, the complete list of national EMMY award winners, and a number of GM changes, including one in a top 20 market.
Keep reading!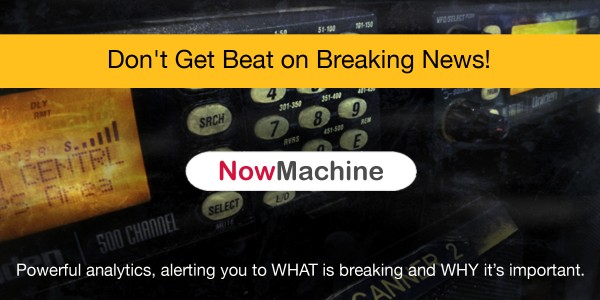 New News Director Opening:
WALA/WFNA-TV, Mobile, AL...After nine years, BOB CASHEN is leaving this LIN Media owned station for a new job which is detailed below. Learn more about this opportunity in the paid ad below!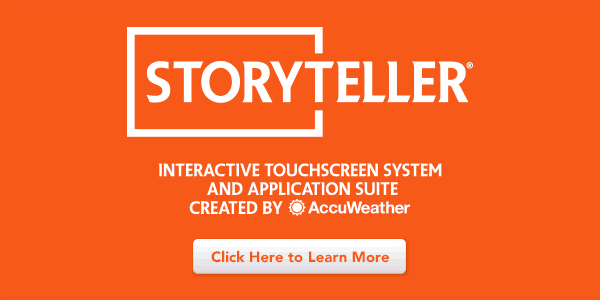 Newly Named News Directors:
WSET-TV, Lynchburg/Roanoke, VA…longtime News Director BOB CASHEN will be the next ND for this now-owned-by-Albritton-but-being-bought-by-Sinclair ABC affiliate. As noted above, Bob's currently the ND at WALA-TV in Mobile. It's a return to Virginia, a state Bob tells me he's always loved, dating from his time as an ND in Norfolk. He's also been an ND in Shreveport, and Waterloo, IA, and has worked in San Antonio and Oklahoma City. At WSET, he replaces BILL FOY who left earlier this summer after seven years as ND for a PR job with the Virginia Tech.
KGAN/KFXA-TV, Cedar Rapids, IA…BECKY LUTGEN GARDNER joins this Sinclair owned duopoly as ND. She's a former ND for KCRG-TV in Cedar Rapids before leaving that job a few years ago to work at a non-profit. He's also been an ND in Lansing, MI, and worked in Green Bay. She replaces ROD JACKSON who left the station in September after 14 months as ND. By my count, Becky becomes the sixth ND in seven years here.
WEEK/WHOI/WAOE-TV, Peoria, IL…congratulations to GREG SCHIEFERSTEIN who returns to the ND chair for these Granite operated stations. Greg's spent the last year as an EP for WTVG-TV in Toledo. He's been a ND at WAGT-TV in Augusta, GA, KPAX-TV in Missoula, MT and KPVI-TV in Pocatello, ID. He's also worked in Seattle and Rockford, IL. In Peoria, Greg replaces DON SHAFER who left in August to become ND for XETV in San Diego.
KBTX, Bryan/College Station, TX…JAMIE BURCH returns to this Gray TV owned CBS affiliate as news director. Earlier in his career he was a producer at KBTX. He's spent the last year as ND for another Gray station, WJHG-TV, the NBC affiliate in Panama City, FL. For five years, he was an EP for WKRG-TV in Mobile, and has also worked in Atlanta, and Dallas. At KBTX, he replaces MIKE GEORGE who left the station last month after five years as ND.
Paid Help Wanted Ads:

VP/News, Broadcast Division, E.W. Scripps:
The E.W. Scripps Company is seeking a VP, News for our broadcast division.
We are looking for a strategic news leader with a history of solid journalism, impeccable credibility, proven ability to inspire a shared vision as an effective leader as well as a track record of working well with a team. The best candidates will be progressive in thinking about how we can expand our news presence and win on every platform with significant experience growing a brand.
In this time of changing news preferences, an innovative and creative mind is essential to compliment core journalistic values. This role will have two direct reports (Director, News Strategy), work closely with all station GM's, news directors and other key leaders across the division and company. The position reports to the SVP TV.
The position will be based in Cincinnati so candidates must be willing to relocate.
If interested in this opportunity, please apply at www.scripps.com/careers to requisition #6884.

News Director, WALA/WFNA-TV, Mobile, AL:
WALA-TV & WFNA -TV, the LIN Media duopoly in Mobile, Al is seeking an experienced news professional for the position of News Director.
The ideal candidate will have a broad range of experience in leading and supervising a multi-platform news staff. Our News Director will be a strategic thinker with a keen understanding of developing and implementing measurable strategies for audience growth on all platforms. They will have an unwavering focus on brand. They will be a motivational force and believe in strong community involvement.
Experience:
Applicant must have at least five years' experience as multi-platform news manager.
Requirements:
College degree in journalism or communications preferred.
Contact:
Resumes to Gary Yoder, General Manager, WALA-TV & WFNA-TV via email to: gary.yoder@fox10tv.com
No phone calls please.

AM & PM Executive Producers, KRIV-TV, Houston, TX:
KRIV/KTXH currently has two openings for Executive Producer AM & PM.
Individuals will oversee all aspects of AM & PM newscasts. Guide daily editorial direction and help plan and oversee guest bookings and segment ideas and development. Oversee producers, associate producers, anchors and reporters in the selection and formatting of stories. Approve and copy edit scripts, teases and graphics. Help coordinate technical and logistical elements of newscasts.
Requires [4] year college degree in Journalism or Communications. Min. five (5) years producing exp. in mid-major market including show producing experience. [2] yrs mgmt. exp. strongly preferred.
Must be able to work in a fact paced, deadline oriented environment. Must possess good editorial judgment and understand the legal and ethical parameters for mass media. Strong working knowledge of technical aspects of tv news production required, including digital and web based newsgathering tools.
Qualified candidates send resume, salary requirements, and non-returnable tape or link (if applicable) via email to: krivjobs@foxtv.com
EP Openings
c/o Human Resources
KRIV/KTXH
4261 Southwest Freeway
Houston, TX 77027
No phone calls please. EOE M/F/D/V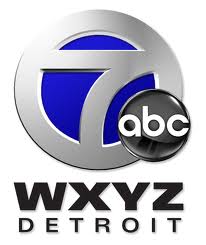 News Director, WXYZ-TV, Detroit, MI:
The E.W. Scripps owned ABC affiliate in Detroit, seeks an aggressive, enthusiastic, motivated & dedicated News Director for one of the best positions in the country.
A truly challenging role, the right person will be responsible for developing and implementing measurable strategies for audience growth while effectively managing news content delivered on multiple platforms in one of the Top 5 News cities in America.
The successful candidate will possess 10 + years' experience in newsroom management.
Medium to large market experience strongly preferred. Must have proven and effective leadership skills; fosters open dialogue, empowers others, addresses conflict quickly and directly. Strong organizational and communication skills (verbal and written) required.
Qualified applicants can apply online at www.scripps.com/careers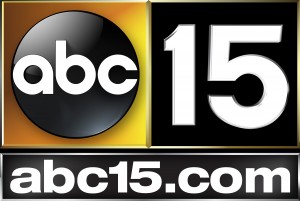 Executive Producer, KNXV-TV, Phoenix, AZ:
Are you highly skilled at showcasing great content? Are you an expert in aggressively covering breaking news while leading a dynamic team of producers, writers, reporters and anchors?
ABC15 in Phoenix, Arizona is looking for a proven leader to join our team as Dayside Executive Producer. Our next EP must believe in quality journalism and have an unyielding will to win the story.
As the Executive Producer, you will help manage content and showcasing across multiple platforms. We're looking for someone with a keen understanding and appreciation for well-crafted, visual story telling. If you are passionately curious and want to supervise a great team in one of the most livable cites in Amerca we want to hear from you.
To apply for this position, please visit us at http://scripps.com/careers/jobsearch.html and search for requisition #6785.
KNXV ABC 15 IS AN EQUAL OPPORTUNITY EMPLOYER.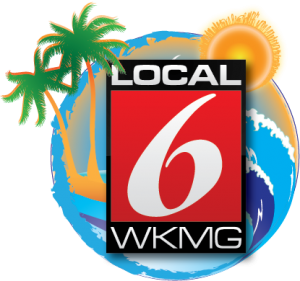 Assignment Editor, WKMG-TV, Orlando, FL:
Are you currently an Assignment Editor and want to advance your career? How about a Producer, Reporter or Photographer looking to try something different? Leave the snow, ice and slush coverage behind and come work in one of the craziest news markets in the country!
WKMG Local 6 in Orlando is looking for its next great leader on the Assignment Desk.
This market requires an Assignment Editor with strong breaking news skills, the ability to dig and uncover big stories, and most importantly the desire to grow your career at a legacy Post Newsweek station. Digital newsgathering knowledge and social media expertise a must!
If you're interested in running the Assignment Desk in a top 20 market, send your resume to Managing Editor Raquel Giorgio at: rgiorgio@wkmg.com.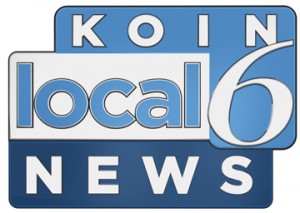 Assistant News Director, KOIN-TV, Portland, OR:
KOIN Local 6 News in Portland, Oregon, is seeking a Newsroom Leader who will hold the position as Assistant News Director. The ideal candidate will partner with the News Director by being an advisor, and execute daily a winning culture that thrives on sustaining daily coverage and enterprising stories.
The duties will include overseeing daily operations by working with and through the KOIN 6 Newsroom staff to ensure the execution of content on all media platforms. Must possess strong news judgment, unwavering focus on brand, and the ability to work and make decisions under deadline pressure. We are looking for someone who is hands-on, and excels at strategic, operational, and tactical leadership while being a motivational force for the KOIN News Team. Knowledge of digital media and implementation of social media strategies should be demonstrated in current position. News management experience is preferred.
If you are interested in joining KOIN's team please email your cover letter and resume to koinhr@koin.com or mail your cover letter and resume to:
KOIN Local 6
Assistant News Director Search
Attn: HR Director
222 SW Columbia St.
Portland, Oregon 97201
No Phone Calls Please
A background check is required
Lin Media/KOIN TV is an Equal Opportunity Employer
When applying for this position please mention how you were referred.
Other News Management Openings:
ASSISTANT NEWS DIRECTOR:
WFLA-TV, Tampa, FL (listed 9/21/13)
KOIN-TV, Portland, OR (listed 9/28/13, see ad above!)
WBNS-TV, Columbus, OH (listed 8/16/13)
WCPO-TV, Cincinnati, OH (relisted this week)
WPBF-TV, W. Palm Beach, FL (listed 8/2/13)
WBMA-TV, Birmingham, AL (listed 9/1/13)
WIVB-TV, Buffalo, NY (listed 9/21/13)
WDTN-TV, Dayton, OH (listed 9/6/13)
KFVS-TV, Cape Girardeau, MO (listed 8/11/13)
WBTW-TV, Myrtle Beach, SC (News Content Mgr., revised 8/11/13)
WFXG-TV, Augusta, GA (listed 9/1/13)
EXECUTIVE NEWS PRODUCER:
KCBS-TV, Los Angeles, CA (EP of Sports, listed 8/11/13)
KRON-TV, San Francisco, CA (2 openings, AM & Dayside, listing revised 9/1/13)
KTVU-TV, Oakland/San Francisco, CA (2: AM & Spec. Proj. , listing revised this week)
KRIV-TV, Houston, TX (AM & PM openings, relisted this week, see ad above!)
KNXV-TV, Phoenix, AZ (listed 9/28/13, see ad above!)
KCPQ-TV, Seattle, WA (relisted 9/28/13)
WFLA-TV, Tampa. FL (listed 9/21/13)
WFTV, Orlando, FL (AM EP, listed 8/2/13)
KUSI-TV, San Diego, CA (relisted 9/1/13)
KSHB-TV, Kansas City, MO (listed 8/11/13)
WDJT-TV, Milwaukee, WI (PM EP, listed modified 9/21/13)
WAVE-TV, Louisville, KY (PM EP, listed 9/1/13)
WLNE-TV, Providence, RI (listed 8//16/13)
KCRG-TV, Cedar Rapids, IA (listed 9/1/13)
NEWS OPERATION MANAGER:
KCBS-TV, Los Angeles, CA (listed 8/11/13)
MANAGING EDITOR:
WCPO-TV, Cincinnati, OH (relisted this week)
Situations Wanted:
We offer a free situations wanted ad to news managers who are out of work and looking for a new opportunity. If you'd like to state your case to a well targeted audience, email me an item (max. 150 words). You may include a link to a website, an email address, and a photo. You must include your name. I'll run it for one week. I don't represent or endorse those listed, but merely trying to help.
Names in the News…and other stuff:
WXIX-TV (Cincinnati/FOX) News Director KEVIN ROACH says he's lucky to be alive. A few weeks ago, he fell off a ladder at his new house. Kevin explains in this email sent last Sunday:
I suffered a brain hemorrhage and pulmonary emboli in both lungs. I broke nine ribs and crushed a vertebrae. I am lucky to be alive. Tomorrow (Monday, 9/30/13) I'm having a procedure called Vertebroplasty to shore up the vertebrae. I'm slowly working my way back to work. I want to thank those who've sent well wishes and offer a little advice to fellow news directors – stay off ladders!
Late Friday night, Kevin advises that the Monday surgery went well, so that's good news.
If you want to send him a kind note, his email is kroach@fox19.com. Kevin's worked in Dayton, Cincinnati, Hartford, Boston, for LexisNexis, Internet Broadcasting, and the AP.
Today was THERESE DUKE's last day at CBS News. She's going home to New Orleans where her husband JOE returned when he left CBS a few years ago. They met there when they worked at WWL-TV. Therese has been splitting time between New York, New Orleans, and airports all over the country in her role as Senior Director of Broadcast Marketing for CBS News. That unit's being moved under CBS Newspath. She's continue to consult until the end of the year, so you can ask her for New Orleans restaurant recommendations via her CBS email address, duket@cbsnews.com
STEVE CHARLIER has left Tribune Broadcasting to start his own multi-platform media company. Steve tells me he has a few development projects that he's working on, is doing some light consulting, and is still working with Tribune on a few projects. He's a former ND for CBS stations in Sacramento and Salt Lake City.  You can wish him well at: steve.charlier5@gmail.com
Congratulations to WBZ-TV in Boston and KING-TV in Seattle, the only two local stations to be honored with National Emmy Awards. WBZ won for its coverage of the Newtown tragedy, while KING received its award for investigative reporting. CBS won the most awards, 12. You can see the complete list of awards here.
GM NOTES:
BERT MEDINA, who spent 14 years in a variety of roles at WSVN-TV in Miami, has been named General Manager of Post-Newsweek's WPLG-TV in Miami. More here.
JIM HIMES has been promoted to GM of WGHP-TV in Greensboro, NC. He's been the sales manager for sister station WREG-TV in Memphis.
ROBERT BUNCH is retiring as GM of KWTX-TV in Waco, TX. He'll be replaced by MIKE WRIGHT, GM of sister Gray station KBTX-TV in Bryan, TX. Wright will continue to oversee KBTX.
Our Full List of ND Openings:
Here is my list of stations with open ND jobs, as of Friday, October 4, 2013.
If you know of any additions/deletions/updates, please email me at: rick@rickgevers.com
KWHY-TV 1201 West 5th St., # T-900 Los Angeles CA 90017 *
WJBK-TV 16550 W. 9 Mile Road Southfield MI 48075
WXYZ-TV 20777 W. 10 Mile Road Southfield MI 48037 (see ad above!)
KPHO-TV 4016 N. Black Canyon Hwy. Phoenix AZ 85017
KDEN-TV 2851 S. Parker Rd. #1130 Denver CO 80014
KCTV 4500 Shawnee Mission Pkwy. Fairway, KS 66205
KSAT-TV 1408 N. Saint Mary's San Antonio TX 78215
KVDA-TV 6234 San Pedro San Antonio TX 78216 *
WHP-TV 3300 North 6th Street Harrisburg PA 17110
WHAS-TV 520 W. Chestnut St. Louisville KY 40203
WALA-TV 1501 Satchel Paige Blvd. Mobile AL 36606 (see ad above!)
WEYI-TV 2225 W. Willard Road Clio MI 48420
WHEC-TV 191 East Ave. Rochester NY 14604
WROC-TV 201 Humboldt Street Rochester NY 14610
WAAY-TV 1000 Monte Sano Boulevard Huntsville AL 35801
KOAA-TV 530 Communications Circle Colorado Springs CO 80905
WTXL-TV 1620 Commerce Blvd Midway FL 32343
KYTX-TV 2211 ESE Loop 323 Tyler TX 75701
KMID-TV 3200 LaForce Blvd. Midland TX 79711
WTWO-TV PO Box 9268 Terre Haute IN 47808
WUTR/WFXV/WPNY 5956 Smith Hill Rd. Utica NY 13502
WETM-TV 101 E. Water St. Elmira NY 14901
WLIO-TV 1424 Rice Ave. Lima OH 45805
KVEO-TV 394 N. Expressway Brownsville TX 78521
* Spanish language station