Thursday, October 11, 2012 UPDATE:
Another day, another new Hearst news director to tell you about.
Second generation broadcaster JUSTIN ANTONIOTTI has been named ND of the company's WTAE-TV in Pittsburgh, effective immediately. Justin's been the ND of Hearst's WYFF-TV in Greenville, SC, for the past five years. He earlier had been the Assistant ND of another Hearst station, WISN-TV in Milwaukee. He's also worked in Houston, Memphis, Biloxi, MS, and Columbia, MO.
Justin's father, STEVE ANTONIOTTI, worked as an ND in Los Angeles, St. Louis, and Oklahoma City, and also was a GM for WJBK-TV in Detroit as well as GM at WTVS-TV, the PBS station in Detroit.
At WTAE, Justin replaces ALEX BONGIORNO who announced on Friday she was leaving the station this week. Her last day was yesterday.
It will be a full newsletter when we distribute our regular weekly report later this week.
Wednesday, October 20, 2012 UPDATE:
There are two larger market news director moves to tell you about in this UPDATE.
One is the much reported but-just-now-finally-official-resignation of BILL CAREY as news director of Tribune's WPIX-TV in New York. Bill will leave the station by the end of the month for a new job which he says will be announced soon. Bill's been ND here for almost three years. Before that, he was ND and Station Manager for WQAD-TV in Moline, IL. He's a former ND for WCBS-TV in New York, and also worked for WABC-TV there. In addition, Bill's been a news director in Detroit (WXYZ-TV) and a General Manager for WFTS-TV in Tampa.
The other move was just announced this morning: CHRIS GEGG will be the new ND for WISN-TV in Milwaukee. Chris has spent the last 5+ years as ND for WMTV in Madison, WI. He's a former EP in Detroit and Nashville, and has worked as a producer in Tampa and Toledo. Chris replaces LORI WALDON at this Hearst owned ABC affiliate. She left a few months ago to become ND at Hearst's KCRA-TV in Sacramento.
We'll have more on these stories and the rest of the week's news in our regular report, which may be delayed by travel.
regards,
Rick Gevers
**** ***** ****
Greetings:
TWO veteran news directors made news yesterday, one leaving for a new job, and one (in a top 25 market) just leaving. Those are our new openings this week, while we have THREE new NDs in our report.
By my count, that brings our list of open news director jobs to 30.
Our ONE new ad this week features a Senior Executive Producer opening in Portland, OR. And we have a Blind Box ad for an ND opening at a small market NBC affiliate.
Otherwise, it's a fairly slow week. We have some updates to our Other News Management Openings, and some news about two GM retirements…one a former ND. We do have one taker on our free Situations Wanted listing, and we'll tell you about the passing of a veteran Ft. Wayne broadcaster who spent 48 years at one station.
All that and more below: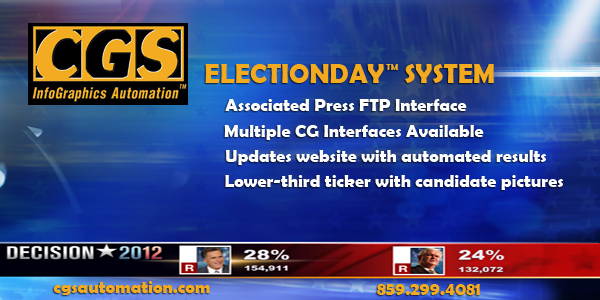 New News Director Openings:
WTAE-TV, Pittsburgh, PA…ALEX BONGIORNO announced Friday that she will be leaving the ND job here, effective next Wednesday. Alex has been the ND for this Hearst-owned ABC affiliate for the past 3/12 years. She previously worked for almost four years at WSPA-TV in Spartansburg, SC, including 18 months as ND.  She's also worked in Tampa and Las Vegas.
KSWT-TV, Yuma, AZ…BILL CUMMINGS is leaving this Pappas owned CBS affiliate to take an ND job in Erie, PA (more on that below). He's been the ND here since January.
Newly Named News Directors:
KQDS-TV, Duluth, MN…DAN CLOUSE is on the job as the new ND for this Red River Broadcasting owned FOX affiliate. He's been the ND for KFBB-TV in Great Falls, MT, for about 18 months. Dan's also been an ND in Butte and Bozeman, MT., and has worked as an anchor in Iowa, South Dakota, Wisconsin, Nebraska and Texas. He replaces JASON VINCENT who resigned in August after 2 1/2 years as ND.
WICU/WSEE, Erie, PA…as mentioned above, BILL CUMMINGS is returning to his native Pennsylvania to become ND for these CBS/NBC stations. Bill's been the ND at KSWT-TV in Yuma, AZ, for less than a year. Bill's a former ND in Tucson, Evansville, IN, Huntington, WV, and Tri-Cities, TN, and also worked for weather vendor Baron Services. He replaces LISA ADAMS who is stepping down as ND after 18 months in the job but will continue to anchor for this SJL/Lilly owned duopoly.
KGNS-TV, Laredo, TX…TERESE RILEY WELLS is the new ND for this SagamoreHill Broadcasting owned NBC affiliate. She spent 14 years as a photographer for WSYX-WTTE-TV in Columbus, OH, leaving there with the title of Senior Photojournalist.  Earlier in her career she worked in corporate video.
Help Wanted Ads:

Senior Executive Producer, KATU-TV, Portland, OR:
KATU seeks a dynamic newsroom leader to help create and execute the most innovate newscasts in the Portland, Oregon market. The ideal candidate has a strong background in local television news production and a vision for how to incorporate emerging social media into our daily coverage. Duties include providing input and constructive oversight for newscast producers on story selection and presentation, reviewing scripts for accuracy and balance, and coordinating an aggressive response to breaking news and weather. Candidates must also demonstrate strong news judgment and the ability to help strengthen our producing staff through consistent feedback and coaching.
QUALIFICATIONS:
Five years of news producing experience, or two years as a news manager in a medium to large television market preferred.
Bachelor's degree or equivalent preferred.
Must have a valid driver's license to use a company vehicle during course of news gathering.
History of award winning journalism preferred
ESSENTIAL FUNCTIONS:
Must be able to write, speak clearly, read, hear and see (with or without corrective devices) in order to produce news stories for visual presentation on the air.
Must be able to work weekends and accommodate shift changes including working extended hours.
Must be able to work at a computer for extended periods of time.
EXPERIENCE:
5-7 years experience required
EDUCATION:
Bachelor's degree (BA or BS) preferred
To Apply:
Visit the Fisher website by clicking here.
Fisher Communications is an Equal Opportunity Employer
**** ***** ****
Blind Box Small Market SE News Director Ad:
DOMINANT small market NBC in the SE is seeking a take charge news director ready to help guide us to a future that goes well beyond traditional broadcast news.
We're in HD, have great gear, and an aggressive multi-platform effort that is already well underway. We need a leader, mentor and team builder ready to take our powerhouse forward. This is a great opportunity for either an existing ND or a first timer with tangible management experience ready to step up.
This is an excellent company that believes in news, grows its leaders, and has your back. Your brighter future is calling now. Contact us at: newsdirectorsearch@gmail.com
ASSISTANT NEWS DIRECTOR:
KING-TV, Seattle, WA (relisted 9/14/12)
WFTS-TV, Tampa, FL (listed 9/22/12)
KATU-TV, Portland, OR (listed 8/5/12)
KUSI-TV, San Diego, CA (listed 9/14/12)
KVUE-TV, Austin, TX (listed 9/1/12)
WLNE-TV, Providence, RI (listed 9/14/12)
WKOW-TV, Madison, WI (listed 8/12/12)
WCTI-TV, Greenville/New Bern, NC (relisted 9/14/12)
KEZI-TV, Eugene, OR (listed 9/22/12)
KRCR-TV, Redding, CA (listed 8/5/12)
EXECUTIVE NEWS PRODUCER:
The Weather Channel, Atlanta, GA (listed 9/22/12)
KTTV/KCOP-TV, Los Angeles, CA (PM EP, listed 9/14/12)
KDFW-TV, Dallas, TX (Morning EP, relisted 9/14/12)
KTVT-TV, Dallas, TX (EP of Special Projects/Investigations, listed 9/14/12)
KHOU-TV, Houston, TX (new listing this week)
WTVT-TV, Tampa, FL (AM EP, new listing this week)
WKMG-TV, Orlando, FL (relisted 9/1/12)
KATU-TV, Portland, OR (Senior EP, new listing this week, see ad above!)
KPTV/KPDX-TV, Portland, OR (Nightside EP, relisted 9/30/12)
WRAL-TV, Raleigh, NC (AM EP, listed 9/1/12)
WMAR-TV, Baltimore, MD (AM EP, listed 9/22/12)
KUSI-TV, San Diego, CA (relisted 9/14/12)
KWTV, Oklahoma City, OK (PM EP, listed 9/30/12)
WAVY-TV, Norfolk, VA (AM & PM EPs, listed 8/12/12)
WJXT-TV, Jacksonville, FL (Evening EP, relisted 9/9/12)
KFSN-TV, Fresno, CA (relisted 8/24/12)
WINK-TV, Ft. Myers, FL (PM EP, listing revised 9/14/12)
WHEC-TV, Rochester, NY (listed 9/1/12)
KFVS-TV, Cape Girardeau, MO (listed 6/29/12)
WCYB-TV, Bristol, TN (relisted 9/14/12)
KOLO-TV, Reno, NV (Morning EP, listed 8/18/12)
MANAGING EDITOR:
KNBC-TV, Los Angeles, CA (listed 9/14/12)
KTVT-TV, Dallas, TX (listed 9/14/12)
KCRA-TV, Sacramento, CA (listed 9/1/12)
Situations Wanted:
Our Situations Wanted listings are free. If you'd like to state your case to a very well targeted audience, email me an item (max. 100 words). You may include a link to a website, your email address, and a photo. You must include your name. I'll run it for one week. I don't represent or endorse those listed, but merely trying to help.
This week, meet ED HEILAND:
News: It's in my blood and I want back in. With major market experience as an anchor/reporter (Orlando,Charlotte), small market leadership (anchor, reporter, mentor) and rounded out by "brand"casting for events and exhibitions, I'm seeking an opportunity to put that experience to work crafting viewer-enticing TV news. The ideal situation would be a combination of on-air and management roles but the key is a desire to dominate the market via solid reporting and viewer interaction.
Interested? Let's talk! Ed Heiland Email me or go to: www.heilandproductions.com
Obituary:
Veteran Indiana photographer RON HARMEYER died last Friday at the age of 68.. He spent 48 YEARS at WANE-TV in Ft. Wayne, most as a photojournalist and many of those years as chief photographer. This blog tells you more about the man.
Names in the News:
WFAA-TV in Dallas and WTHR-TV in Indianapolis were honored with EMMYs during the National Emmy Awards earlier this week. WFAA was honored for Spot News coverage, while WTHR won for Investigative Reporting. PBS won nine EMMYs, CBS and ABC seven each. The complete list is here.
Former ND turned General Manager JIM BOYER is retiring. He's currently GM of KFOR-TV in Oklahoma City. He's also been a GM in Portland, OR, and Des Moines. Jim's a former ND in Seattle and New Orleans and also worked in Philadelphia.
BARRY BARTH is retiring as GM of WXFG-TV in Albany, GA. He followed his father in the business, and his son is following him. Full disclosure: Barry and I worked together at WJXT-TV in Jacksonville, FL, one of three Post-Newsweek stations where Barry worked.
Our Full List of News Director Openings:
Here is my list of stations with open ND jobs, as of Saturday, October 6, 2012.
If you know of any additions/deletions/updates, please email me at: rick@rickgevers.com
KVEA-TV 3000 W. Alameda Ave. Burbank CA 91523
WTXF-TV 330 Market St. Philadelphia PA 19106
WRC-TV 4001 Nebraska Ave. NW Washington DC 20016
KNXV-TV 515 N. 44th St. Phoenix AZ 85008
KTVK-TV 5555 N. 7th Avenue Phoenix AX 85013
WWSB-TV 1477 10th St. Sarasota, FL 34236
WKYC-TV 1333 Lakeside Ave. Cleveland OH 44114
WTAE-TV 400 Ardmore Blvd. Pittsburgh PA 15221
WISH-TV 1950 N. Meridian St. Indianapolis IN 46202
KSHB-TV 4720 Oak Street Kansas City MO 64112
WISN-TV 759 N. 19th St. Milwaukee WI 53233
WLWT-TV 5555 N. 7th Avenue Cincinnati OH 45210
WSPA-TV 250 International Drive Spartansburg SC 29303
KSNV-TV 1500 Foremaster Lane Las Vegas NV 89101
WTLV/WJXX 1070 E. Adams St. Jacksonville FL 32202
KTHV-TV 720 Izard St. Little Rock 72201
KOTV 302 S. Frankfort St. Tulsa OK 74120
KSNW-TV 833 N. Main Wichita, KS 67203
KOLR/KOZL 2650 E. Division Springfield MO 65803
WJHL-TV 338 E. Main St. Johnson City TN 37601
WNCT-TV 3221 S. Evans St. Greenville NC 27834
KHGI-TV 13 S. Highway 44 Kearney NE 66848
WCTV 1801 Halstead Blvd. Tallahassee FL 32309
KBOI-TV 140 N. 16th St. Boise ID 83702
WVNS-TV 141 Old Cline Rd. Ghent WV 25843
KSWT-TV 1301 Third Ave Yuma AZ 85364
WETM-TV 101 E. Water St. Elmira NY 14901
KKCO-TV 2325 Interstate Ave. Grand Junction CO 81505
KFBB-TV P.O. Box 1139 Great Falls, MT 59403
KGWN-TV 2923 E. Lincolnway Cheyenne WY 82001